Year In Review
What Horrible Things Did We Do To Our Penises Last Year?
10:23 AM EST on January 1, 2023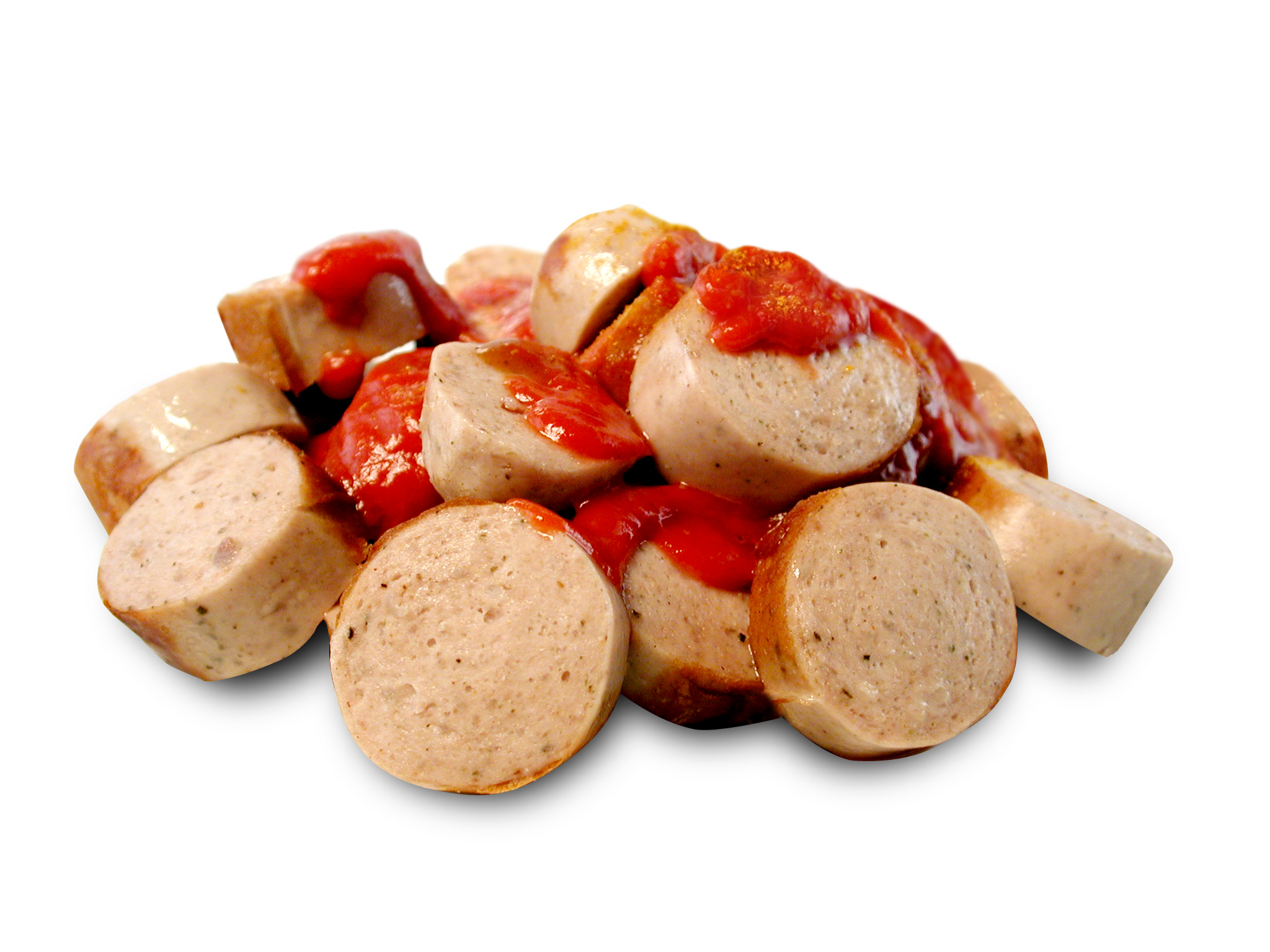 It takes stubbornness to get something stuck inside you, but all it takes is one moment of poor judgment, or a stroke of bad luck, to do something terrible to the bits that dangle. Here is some of the finest groin destruction achieved in America in the last year.
All descriptions are taken verbatim from the U.S. Consumer Product Safety Commission's database of emergency room visits:
WAS MAKING COFFEE WHEN HIS FRENCH PRESS BROKE AND SPILLED COFFEE ON HIS PENIS

HIS HAIR BECAME WRAPPED AROUND PENIS

LEANED FORWARD SLIGHTLY WHILE LAYING IN BED, ACCIDENTALLY DISCHARGED HIS .45 CALIBER HANDGUN INTO THE BASE OF HIS PENIS

TRIED TO RIDE DOG, PENIS CONTUSION

TRIED TO CIRCUMCIZE HIMSELF WITH A PAIR OF SCISSORS

QUICKLY RAN TO THE BATHROOM YESTERDAY MORNING, PUSHED THE DOOR OPEN, BUT THERE WAS SOMETHING BEHIND THE DOOR AND THE DOOR DID NOT OPEN VERY FAR. PATIENT SQUEEZED HIMSELF THROUGH THE DOOR AND BUMPED HIS SCROTUM AGAINST THE DOOR

TAKING A SHOWER AND CLEANING HIS PENIS WHEN HE PULLED ON IT TOO HARD AND IT STARTED TO BLEED

PENIS PAIN AFTER SCRUBBING PENIS TOO HARD USING LOOFAH

REPORTS BEING HIT TWO TIMES IN HIS GROIN WITH A BASKETBALL AND THEN WITH SOMEONE'S HAND OVER THE PAST TWO WEEKS

PLAYING WITH A TOY DINOSAUR AND MADE IT BITE HIS PENIS

CAUGHT HIS PENIS IN A ZIPPER FROM HIS PANTS. HE STILL HAD THE ZIPPER ATTACHED TO HIS PENIS WHEN HE ARRIVED AT THE HOSPITAL

WAS DANCING AND ACCIDENTALLY HIT HIS PENIS ON THE TOILET OR GROUND

HIS SON KARATE CHOPPED HIM IN THE BALLS ABOUT 10 DAYS AGO

SIBLING THREW A SPRAY PAINT CAN INTO A BONFIRE WHICH EXPLODED, BURNS TO PENIS

WAS SITTING ON THE TOILET AT HOME HOLDING A NAIL FILE, HE LEANED FORWARD TO GRAB TOILET PAPER WHILE HOLDING THE NAIL FILE IN HIS GROIN CREASE, FELL FORWARD AND CUT THE BASE OF HIS PENIS

WORKING OUT WITH ELASTIC EXERCISE BANDS WITH HIS FRIEND WHEN THE BAND SLIPPED FROM HIS FRIEND'S HAND AND THE HANDLE HIT THE PATIENT IN HIS PENIS

WAS DRIBBLING A BASKETBALL WHEN IT BOUNCED UP AND HIT HIM IN THE SHAFT OF THE PENIS

WAS HAVING A PILLOW FIGHT WITH HIS DOG WHEN THE DOG LUNGED FOR THE PILLOW AND ACCIDENTALLY BIT PATIENT IN HIS PENIS

WAS LAYING IN BED, PLAYING VIDEO GAMES WHEN HE NOTICED HE WAS HAVING PENIS PAIN

HAD A PIERCING ON PENIS WHICH GOT CAUGHT IN CAR DOOR

TESTICLE PAIN AFTER RETRACTING DOG LEASH DEVICE THAT HE PUSHED THE REWIND BUTTON & IT FLEW AT HIM

TOOK SOME MALE ENHANCEMENT PILL & USED A PENIS PUMP, HEARD A 'POP FROM A VEIN IN HIS GROIN AREA'

KICKED IN THE TESTICLES BY A PIT BULL

SITTING ON A FRESHLY LACQUERED BENCH NAKED IN FRONT OF HIS WOOD STOVE. HE LEANED OVER TO PICK UP A PIECE OF WOOD, HIS TESTICLES STUCK TO THE LACQUER SMASHING HIS TESTICLE BETWEEN THE BENCH AND HIS LEG

WAS HAVING SEX AND NOW HIS PENIS IS ENTANGLED IN SIGNIFICANT OTHER'S CLOTHING

WAS WALKING OUT OF HIS BEDROOM AND NOT WATCHING WHERE HE WAS GOING, LEADING TO HIM PINCHING HIS PENIS BETWEEN THE DOOR AND HIS LEG

TRIED TO DO A 'SLIDE OUT' ON DIRT BIKE, TIRE BRUSHED UP ON A TREE, PATIENT FELL OFF BIKE, 'SPLIT SCROTUM IN HALF'

PATIENT WAS HANGING ON SHOWERHEAD AND LOST HIS GRIP, FALLING ON THE SHOWER KNOB AND INJURING HIS LEFT TESTICLE

WAS HAVING A SEXUAL GAME WITH HIS GIRLFRIEND AND PLACED A ZIP TIE ON THE BASE OF HIS PENIS

TESTICULAR PAIN AND SWELLING AFTER SITTING DOWN REALLY HARD ON A CHAIR

RAN INTO A GAMING CHAIR LAST NIGHT, HITTING HIS RIGHT TESTICLE

CLOSED AN EYEGLASS CASE ON HIS PENIS

WAS SLEEPING IN BED WITH SOMEONE WHO WAS LYING IN OPPOSITE DIRECTION IN BED AND ACCIDENTALLY KICKED HIM IN RIGHT TESTICLE

OLDER SIBLING CAME IN BATHROOM WHILE PATIENT WAS PEEING SIBLING SLAMMED THE TOILET SEAT ONTO PENIS

WAS HIT IN THE GROIN WITH A SOCCER BALL EARLIER TODAY, HE THEN WAS PLAYING FOOTBALL AND GOT HIT IN THE LEFT TESTICLE WITH A FOOTBALL

WAS SPINNING A NON-LIT FIRE SPINNER BATON 1–2 DAYS AGO WHEN IT STRUCK HIS SCROTUM

PAIN TO TESTICLES WHICH STARTED WHEN HE WAS GIVEN ORAL SEX AFTER HE WAS SPRAYED IN THE EYES WITH PEPPER SPRAY

WAS DRINKING AT HIS BACHELOR PARTY, PASSED OUT AND HIS FRIENDS GLUED HIS PENIS TO HIS ABDOMEN

TESTICLE PAIN ONSET AFTER PATIENt TIED A CORD AROUND HIS TESTICLES AND PENIS

CLOSED PENIS IN FRIDGE DOOR

FRIEND SHOT HIM IIN GROIN WITH A PAINTBALL AT POINT-BLANK RANGE AS A JOKE

STUCK TWO MAGNETS ON HIS FORESKIN UNABLE TO REMOVE

WAS PLAYING DODGE BALL ON TUESDAY WHEN HE WAS HIT MULTIPLE TIMES IN HIS TESTICLES BY HIS STEP BROTHER

INTOXICATED AND THOUGHT WAS APPLYING SEXUAL STIMULANT TO SCROTUM AND INSTEAD APPLIED TOILET BOWL CLEANER

WAS PLAYING BASKETBALL WHEN A BASEBALL FROM A NEARBY FIELD STRUCK PATIENT IN PENIS

WAS SHAVING AROUND HIS PENIS WHEN HE NICKED HIS PENIS WITH THE RAZOR AND POURED RUBBING ALCOHOL ON THE SITE NOW IT'S BURNING

CUT THE TIP OF HIS FORESKIN WITH PLASTIC KNIFE TO PLACE PLASTIC BEAD INTO THE OPENING THAT HE MADE IN HIS FORESKIN, CUT TOO DEEP

WAS UNLOADING HIS DISHWASHER WITHOUT ANY CLOTHING ON AND HE HAS A PENIS RING AND THE PENIS RING CAUGHT ON THE DOOR OF THE DISHWASHER AND IT FORCEFULLY REMOVED FROM HIS PENIS

PLAYING WITH POCKETKNIFE AND ACCIDENTALLY STABBED PENIS

TESTICLE AND GROIN PAIN AFTER USING ECSTASY AND DOING A LOT OF DANCING

WAS WALKING THIS MORNING RAN INTO THE TIP OF MOP HANDLE DIRECTLY ONTO PENIS

LOWER BACK AND PENIS PAIN AFTER FALLING FROM CHAIR WHEN ZIPPING PENIS UP IN HIS PANTS 2 DAYS AGO

PLAYING SOCCER HIT IN TESTES BEFORE LANDING ON THE BALL ON HIS TESTES

WEDDING RING STUCK ON BASE OF PENIS

WATCHING FOOTBALL, GOT EXCITED WHEN TEAM SCORED AND ACCIDENTALLY PUNCHED SELF IN PENIS
Stay in touch
Sign up for our free newsletter