Some people are fans of the Carolina Panthers. But many, many more people are NOT fans of the Carolina Panthers. This 2023 Defector NFL team preview is for those in the latter group. Read all the previews so far here.
Your team: Carolina Panthers.
(He didn't.)
Your 2022 record: 7-10. A fitting end to The Rhulian Age. Who will ever forget the time Matt Rhule told his charges to be more like Pepsi?
"Pepsi tastes like Pepsi 24 hours a day! We have a Brand at the Panthers. This Brand defines us both on the field and in everyday life. We are: The Toughest, Hardest Working, Most Competitive Team in the NFL."
That's right! You never see Pepsi slacking off and tasting like Mr. Pibb in the morning! Darren Rovell has a Pepsi can in his pants after reading that copy.
Personally speaking, I'll never forget Rhule carefully laying out all of his objectives in that Pepsi deck and achieving precisely none of them. I'll never forget him segregating his roster into guys who are One Of Us and guys who are Coke. I'll never forget the Panthers keeping him around for one more pricey year before shitcanning him only five weeks in. I'll never forget the team's business model of bringing in the most embarrassing QB busts from the last half decade to start, and then having all of them lose a QB competition to P.J. Walker. Priceless memories, each and every one of them. I'll never forget you, Matt.
OK, I forgot SOME things. Like the Panthers losing to the Browns in Week 1 thanks to a 58-yard game-winner from Cade York. Or Graham Gano beating them the following week with a 56-yarder of his own, in a game where the Giants were booed off the field at the half by their own fans. Or that Baker Mayfield played here, or that he started a game where Carolina built a 10-3 lead and then let the Cardinals rip off 23 unanswered points. Or that the Panthers led the Rams by 10-7 at the half and then never scored again. Or that they turned the ball over three times in the final nine minutes to lose to Ravens. Or that the Rams offered them two first rounders—from where, I have no idea—for DE Brian Burns and they said no. Or that they sent Chosen Anderson back to the locker room early for being a naughty boy, and then cut him. Or that they lost to Mitch Trubisky. Or that they scored on a miracle last-second touchdown to D.J. Moore against the Falcons … only for Moore to get flagged for taking his helmet off, which caused them to miss the ensuing PAT to win. Then they missed ANOTHER easy kick in OT, and lost in overtime.
I forgot all of that. Guilty as charged.
Against all odds, though, these Panthers were ascendant in the back half of the season. In the first half of the season, this was the team that other teams found their identity playing against. But they fired Rhule early enough for interim coach Steve Wilks to get their shit together. Even without Christian McCaffrey, the Panthers won four of six to end the season, including a steamrolling of the Lions that cost Detroit a playoff spot. In fact, they built up so much momentum that they had a chance to win the NFC South … until they blew a 21-10 lead in the fourth quarter to Tom Brady in Week 17, handing Brady the division a week early.
But still, this team had some genuine Rich Bisaccia energy behind it at the end. Wilks, who had been fucked over in his only head coaching stint in Arizona, proved to be both professional and capable. Making him the permanent boss was an easy call not just for the PR, but for actual football reasons.
Did the Panthers do so? Nope.
Your coach: Frank Reich, who bombed out of Indianapolis a season ago nearly as quickly as Rhule did, and who looks like a local congressman that you keep voting for even though he doesn't really do anything. I know that Reich had to deal with Jim Irsay making emergency demands while his mouth was stuffed with peyote buttons, but Reich was no genius himself:
He was respected within the locker room, but some players wondered if Reich was tough enough on his best players, a few of whom had regressed… When former players visited, some felt Reich's offense was too complex; one was shocked to learn Reich's scheme included 28 different running plays and 34 different protections. "That's way too many," he said.
And yet, Reich remains firmly entrenched as one of those head coaches talked up as a QB whisperer even though he's never successfully developed a QB of his own. It's like hiring a nicer looking Marc Trestman. I know a sorryass retread when I see one, and adding "Carolina Panthers" to your resume isn't gonna diminish that retread feel. Even the assistants under Reich are retreads, including legendary Colts play-calling temp Parks Frazier, perpetual Texans interview Josh McCown, and … oh god … it can't be … [to my clueless henchmen] YOU TOLD ME HE WAS DEAD.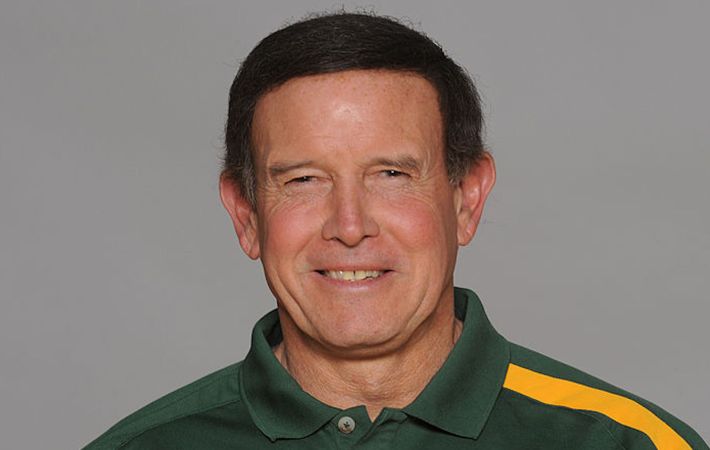 I can feel the sexual energy rippling through my body right now. It's not right for an NFL team to arouse me like this. I have a WIFE, sirs.
As for Wilks, he would go on to join Brian Flores's lawsuit against the NFL. His case is airtight.
Your quarterback: Bryce Young. Bryce Young is the most pro ready prospect in history. He's also the size of a fucking dandelion. And yes, I know that NFL coaching staffs and personnel departments are more enlightened now. They aren't like, OMG WHAT IF THIS SHORT GUY HAS A SHORT PENIS TOO?! anymore, which is good in the aggregate. But in the case of Young, we're talking about a prospect of historic slightness. From Ben Solak of The Ringer:
While the group of short quarterbacks certainly has its respectable players, the group of short and slight quarterbacks doesn't—mostly because it doesn't have any players at all. Since 1970, only eight quarterbacks (out of 302) have been drafted at 200 pounds or under… Young isn't just small—he is as small a quarterback prospect as we have ever seen, and certainly the smallest quarterback prospect to ever have been considered at the top of the first round. For as talented as Young is, to select him with a first-round pick is to make him, from Day 1, an outlier flying in the face of expected builds for NFL players.
For Carolina to draft this man No. 1 overall—and trade away two firsts, two seconds, and their best wideout to get him—required a different, but equally antiquated, strain of magical NFL thinking. Yes, if you sit in front of Bryce Young at the movies, his mother will politely ask you to move to another seat, but he sees the field so well. And yes, you have to make a full uniform out of guardian caps to protect Bryce Young from oncoming defenders, but everyone in the building respects this young man's work ethic so much. I remember a similarly fragile-but-respected top pick. His name was Sam Bradford, and he was 6-foot-4. So I'm excited for Bryce Young to break a completion percentage record one fine Sunday by going 23-24 for 86 yards before having his brain stem dislocated.
Behind Young is Andy Dalton, who WILL start games this season. Just because Scott Fitterer is naïve doesn't mean that you and I have to be.
What's new that sucks: Young is starting off his time in Carolina with an empty cupboard. His best wideouts are a washed Adam Thielen and a never consistent D.J. Chark. His interior O-line is more vulnerable than his knees are. His tight end is Hayden Hurst, who I again remind myself is not Hunter Henry. And his top back is newly acquired Miles Sanders, whom the Panthers signed presumably so that Young would have someone to attend Short Guys Anonymous meetings with. The team also drafted wideout Jonathan Mingo in the second. I believe that Jonathan Mingo is just Barkevious Mingo using a fake identity to try to get back into the league.
Most other changes to this roster have been cosmetic in nature. NT Shy Tuttle and depth DE DeShawn Williams are new in town, but the success of the front seven still relies almost entirely on Burns, whom the Panthers are holding out on trading until they go 0-8. Once he's gone, the jig will be up.
Why the players think you suck: Everyone hates the pool.
The most pressing issue players reported is upgrading the pool room, a key tool for player training and recovery. Players feel the floors in the pool room are unsafe and there have been complaints of a slippery surface with players falling regularly.
Already I can picture little Bryce Young running on the pool deck before Reich sternly admonishes him. Save those concussions for the field, young man!
What has always sucked: I truly don't like saying this, but your new owner is worse than your old one. Jerry Richardson was a dour, handsy asshole who treated his players like he bought them at an auction. But at least he stayed out of the way when required. Hedge fund gorgon David Tepper doesn't bother with any of those Southern niceties. He is always right, and you are always, always the asshole for thinking otherwise:
"We brought in a soccer team that is setting records, okay?... We brought music back, well not back to Charlotte, there never WAS music in Charlotte!… This is a results-oriented business. We've won and we've won."
Check and mate, Carolina. Look, you people didn't even know what music was until this man arrived. Listen man, birds didn't chirp here. And look, the idea of a piano was alien to you. And hey listen, sheet music may as well have been ancient hieroglyphics. And just look: your lives were silent and joyless. So look and listen … REALLY listen … and think about that before you question the accomplishments of David Tepper, OK?
Somehow you guys ran off the president of the Old Boys Club and ended up with an even older boy. And you know what? I couldn't be more delighted. I've met you people. All of you are worse than Pepsi. You deserve pain.
Jaycee Horn can never play a full season. Jeremy Chinn fell off. The team's best player is their punter, and even he's washed up. Charlotte is the most boring city in the entire South, and even its residents wouldn't disagree.
Ratto says: David Tepper's five years owning the Panthers have come at a cost of $75,862,069 per win, and that doesn't include the playoff games, of which there have been none. But he has had five coaches including the new guy, Frank Reich, whose offense was allegedly too clever for the Indianapolis Colts, which means that Tepper likes being involved, and we all know how involved owners do. Bryce Young will be the ninth starting quarterback in the Tepper era, so bet accordingly.
What might not suck: Carolina beat out my team for Ejiro Evero's services at defensive coordinator, and I have a strong feeling I'll end up incredibly bitter about it.
HEAR IT FROM PANTHERS FANS!
Karl:
When I moved to North Carolina 14 years ago from DC, I said, "Finally, I can give up rooting for the most mismanaged team in football and get a fresh start with a new team!" Whoo boy, was I in for a surprise.
Adam:
My best friend was from Charlotte and was a huge Panthers fan. I didn't have a team, so I watched every game at his house and became a de facto fan as a result of sharing the team with him. I lost him to cancer a couple of years ago. I loved him and I miss him every day, but I'll never forgive him for making me a fan of this team. 
Cameron:
I firmly believe there's not another organization Matt Rhule would've made it to Year 3 with.
Andy:
Your annual reminder that my team is going to play at least 30 seasons before it posts back-to-back winning seasons and, despite that, has only earned a top-5 draft pick twice.
Cory:
Sam Darnold fumbling the ball right on the line of the end zone (this man's specialty), recovering it, taking a quick power nap, then barrel-rolling a solid yard or so untouched for a touchdown.
Xing:
I've been a Panthers fan since I was a kid in the inaugural season. In those 27 seasons, we have ground our best players into the dust. Dan Morgan got 1,000 concussions back when concussions were stingers. Jon Beason had almost 600 tackles in 72 games and was out of the league two years after leaving the team. And everyone saw Luke Kuechly crying while being carted off on a stretcher. This isn't to mention the complete mismanagement of Cam Newton's health, or Steve Smith's last seasons.

So fuck this team for making me happy that Christian McCaffrey, the best RB in team history, was traded to a team that wouldn't destroy his body by running him in the fourth quarter while down by three touchdowns.
Gary:
If you told ChatGPT to create "Generic American City", you'd get Charlotte.
Scott:
This asshole Tepper gets everyone all excited about moving the official Panthers HQ to Rock Hill, along with new hotel shopping and restaurants etc. He even gets a new exit added to the interstate. And the moment he realizes he needs to kick in his share, he nopes the fuck out, leaving a 240-acre site with 170 million bucks in steel skeletons rotting in the sun.
David:
I was secretly hoping they would sign Deshaun Watson so I could finally renounce this shithead team and be free in three short years. But they couldn't even do that. 

Also we once used the franchise tag on a punter.
Vincent:
Anytime a player shows talent/personality/a willingness to do good things for the city, they are immediately traded or cut. North Carolina barely roots for this team, because every new transplant is a Browns or Bills fan dead set on living their best Confederate life. David Tepper openly tried to grift Rock Hill over a practice facility and he'll still end up with the deed to the entire state of South Carolina.

Charlotteans care about the Panthers because they're the single shred of big city credibility this town has. I'd mention the Hornets but I'm sure the state legislature will be working on gerrymandering the NBA out once they pass a bill to require every newborn to carry a firearm. Otherwise, Charlotte is just like any other medium sized Southern city: rapidly gentrifying by building wave after wave of shitty new breweries. Did you hear we're a top five airport in terms of total aircraft operations? Hope you don't miss your connection!

Matt Rhule's "five wins a year, but with shouting" routine will fit in perfectly at Nebraska. Now the only player anyone knows on this roster is Future New York Jet Bryce Young, who will have one great season and help Tepper secure hundreds of millions in taxpayer money to replace a stadium that isn't old enough to rent a car. The leaves will turn, a new chain steakhouse will open, someone's brother will move to New York, the Cats will win six games… lather, rinse, repeat.

You will connect through CLT, but never visit. Not even Sherman bothered to march through this place.
Chris:
I loved watching prime Cam, to the point where during the Panthers 2015 Super Bowl run I got my fiance (now wife) to agree that, if they won it all, my groomsmen and I would wear different Cam suits from his post-game pressers that year. Obviously that didn't happen, and it was black tuxes all around.
Miles (not Sanders):
The Panthers drafted a quarterback straight from the Kentucky Derby jockey list, and then signed Andy Dalton to shovel his Wile E. Coyote-ass off the turf when Cam Jordan turns him two dimensional like an ACME anvil fell on him. 
David (not Tepper):
When we got the team in '95, Charlotte was at its peak: glorious climate, the hope of better days to come, and a city that exuded southern charm. Now, the city is fucking melting eight months out of the year, our fanbase is either native Charlotteans like me, who live in a perpetual state of existential hopelessness, South Carolinians who say they're not racist because they happily voted for Tim Scott and Nikki Haley, or northern banker-bro transplants who refer to attractive women as "talent" and call them "sweetheart" in earnest. Just fucking shoot me.

This team should be immolated and shot into the fucking sun on a billionaire's flying dick. Best case? We're this year's Giants.

Fuck Matt Rhule. Fuck Sam Darnold. Fuck Baker Mayfield. Andy Dalton, you say? Yeah, fuck him, too (Nantz was right, the Red Rocket suits him). Fuck Dave Tepper with Jerry Richardson's statue. Megalomaniacal motherfuckers. And, of course, fuck me. With a live panther. Can't wait to see Bryce Young get murdered on national TV! That pick shoulda come with a lifetime supply of Xanax.
Tucker:
I'm an out-of-town Panthers fan who's never lived in the Carolinas. Every year since TJ Watt amputated Cam Newton's throwing arm, I've been asking myself why I still bother with this.
Mike:
Fall 2015. I'm living and working in Asia. Due to the time difference and work demands, watching live NFL games is impossible, and I hate waiting to see game results. So, as a compromise, I catch the weekly scores on my Monday lunch breaks. 

The Panthers, led by Cam Newton on offense and Luke Kuechly on defense, finish the 2014 season hot, but nobody expects them to be a juggernaut. Somehow against all expectations, week after week, when I go to eat lunch on Mondays, the result is the same: win, win, win, win, win. 

This is a completely new experience for me. I've never cheered for a dominant team in my life. I can't believe it; I'm more stunned than overjoyed. After decades of Charlotte pro sports mediocrity, could this be the year that a team finally broke through? Could there finally be a major Charlotte pro sports championship?

Fast forward to the holidays. I'm heading back to the States to visit my sister's family in Miami. Finally, I will get to watch a live Panthers game this year. They've continued to win,week in and week out, and have now stretched their record to 14-0. Beyond being simply Super Bowl contenders, the possibility of an UNDEFEATED SEASON is in the cards. Next up is the hated division rival Atlanta Falcons. To celebrate the occasion, I go to a Miami sports bar with my dad and settle in to watch the game.

Unfortunately, the dominant Panthers team which I've been seeing on my phone at lunch all year doesn't show up. Julio Jones makes big play after big play, seemingly at will. The local Miami fans, with nothing else to cheer for by this point in the season (as usual), notice that their precious undefeated season might be protected from being sullied by another team and start to get rowdy. I wonder when Cam Newton is going to get in gear. The local fans get louder and louder. The game's been way too tight for way too long. Something's just not right.

Slowly, the reality of the situation dawns on me. I flew all the way from Asia to fucking Miami to finally watch the Panthers play a live game, that they will lose to one of my most hated teams, which will wreck their undefeated season, at the once place that the local fans have, in fact, had an undefeated season. It's an incredible, miserable twist of fate.

After another Jones circus catch, I've had enough. We leave the bar and head home. There's still a slim chance the Panthers could come back, but the whole vibe is off. I know deep down it's not going to happen. The Panthers go to 14-1. The shot at an undefeated season is over.

That Panthers team should have gone unbeaten and been considered one of the greatest ever. They won 18 consecutive regular season games, good for third all time. The only teams that did better are the Peyton-led Colts and Brady-Belichick Pats. But they lost the only two games that mattered. 

And that's that. Charlotte isn't a major media market; and on top of that probably half of the population here has moved in from somewhere else and brought their fandoms with them. If the Panthers don't have a consistent, dominant team, people nationwide just won't care about them. Period. If they had one significant league record, or one Super Bowl victory, the team would have something to hang their hat on. But they don't. 

That year was our shot, and we blew it.
Mark:
On the plus side, my only live NFL experience is attending a Panthers home game and it really wasn't bad at all. I was expecting a lot worse.
Submissions for the NFL previews are now closed. Next up: New Orleans Saints.
Stay in touch
Sign up for our free newsletter