Some people are fans of the Detroit Lions. But many, many more people are NOT fans of the Detroit Lions. This 2023 Defector NFL team preview is for those in the latter group. Read all the previews so far here.
Your team: Detroit Lions.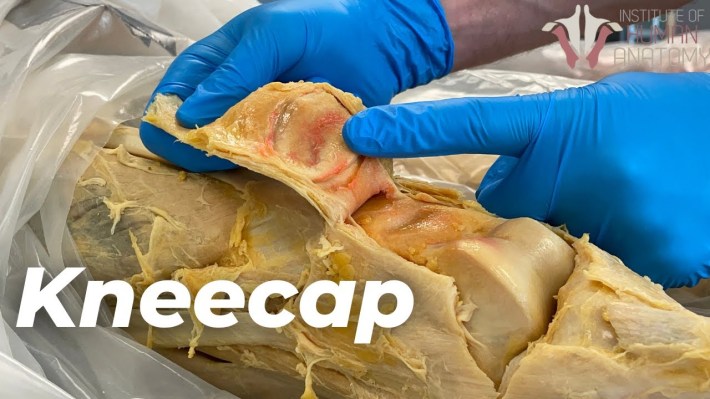 Your 2022 record: 9-8. First winning record since 2017. Best team not to make the playoffs. Hang a banner.
The 2022 Lions started 1-6. They gave up 459 yards to Philly in the opener. They blew a 24-14 lead to Minnesota and then lost the game on a KJ Osborn TD catch in the final minute. They lost to Seattle in a 48-45 slapfight that made them, according to the AP, "the first team in NFL history to have scored and allowed a combined 281 points through the first four games of a season." They may have had one of the best offenses in the entire sport, but it was nowhere to be found in a pair of touchdown-free losses to Dallas and New England. In fact, the Patriots and Bailey Zappe shut the Lions out entirely. These are the Lions you have always known and never loved.
More that rings familiar: Detroit also blew a 24-14 lead at home to Miami, costing defensive backs coach Aubrey Pleasant his job. They traded T.J. Hockenson to the Vikings midseason and watched him instantly become the second-leading tight end in football after the fact. They fielded the worst defense in the league, which reared its head right after they valiantly came back late to tie the Bills at home on Thanksgiving. Here's what Josh Allen did with the final 23 seconds that Detroit foolishly left for him:
I want you to remember all of that before you join every other amnesiac who thinks this team is going to be the toast of the NFC in 2023. All of these people were dazzled by the Lions winning eight of their last 10, including a ballsy win in their rematch with the Vikings and an even ballsier win to end the season in Green Bay. Because I'm nice, and because I hate the Packers, I'll go ahead and showcase that win below:
Oh, isn't your little team so brave and spunky! I bet if they had made the playoffs, they would have made some real noise! But they didn't make the playoffs, and do you know why? Because two weeks before this game, they went to Carolina to play a checked-out Panthers team and got absolutely fucking smoked on the ground, to the tune of 320 rushing yards.
The Panthers had two 100-yard rushers that day. They started Sam Darnold at quarterback and suffered nary a scratch for it. This entire Lions season was a moral victory of the most transparent kind. It was a triumph of garbage time: one, meaningless win after another. And you want me to feel good for these assholes? There's no feeling good in football. There is only anger and pain.
Your coach: Dan Campbell, whose dogs have that gelato in them. You really don't want the consensus praise for your head coach to be, WOW HE'S NOT AS DUMB AS HE LOOKS!, but Lions fans are buying into this clod anyway. Dan Campbell literally painted the word GRIT on the meeting room wall. He would like all of his players to get a buttcheekectomy. His taste in Metallica is appalling. And he took Bruce Lee's "Be water" koan and added 570 superfluous words to it. He's exactly as dumb as he looks, and he has still yet to post a better season than the one Jim Caldwell put together just before Lions brass fired him.
But because Campbell "seems like a good guy," and because offensive coordinator Ben Johnson eschewed potential head coaching gigs to stay here, I'm supposed to believe that Dollar Store Bill Cowher here is building something special in Detroit. You'll excuse me if I need to see a bit more from Dan Campbell first. And from…
Your quarterback: Jared Goff, who is just Ken. Goff ended 2022 as the 16th-ranked passer by PFF, right behind Ryan Tannehill. So Goff isn't something we're worried about … ever.
Because just like Tannehill, Goff can only take a team so far before breaking his neck against the ceiling. The FTN almanac says that last season, Ben Johnson had Goff throw from behind the sticks on third down more than just two other passers league-wide. This was a failsafe mechanism designed to get the ball to playmakers quickly and to prevent Goff from fucking up. It's a great strategy when you're the Detroit Lions and 9-8 is your dream season. But when you have actual expectations? Well now, I can tell you all about what it's like to see your title hopes die because your QB was too chickenshit to get the ball downfield.
Behind Goff is Teddy Bridgewater, who is doing this:
I laugh at jersey number purists, but even I can't get on board with what Teddy is attempting here. It looks like a mistake. Behind Teddy is rookie Hendon Hooker. Hooker, coincidentally, is 50 years old.
What's new that sucks: Flush with draft capital thanks to a bunch of trades, the Lions had two firsts this spring to beef up the roster. With the No. 12 pick, they took … a running back. Even though the best back was already off the board. Even though they had already signed David Montgomery away from Chicago early this spring. Even though Jahmyr Gibbs was so undersized that everyone immediately deemed the pick a reach. They still took Gibbs anyway, because the Lions care just that much about your fantasy team. With the No. 18 pick, they took Jack Campbell, the kind of LB who ends up as general manager just because fans like him a lot. Here's what the Lions had to say about that pick:
"He is a Detroit guy. He is a Dan Campbell guy. He's a culture fit immediately. He was a captain," Lions linebackers coach Kelvin Sheppard said after drafting Campbell on Thursday.
Switch out the name "Dan Campbell" for "Matt Patricia" there and tell me it sounds off. You can't. This team didn't even wait until Week 1 to start Lions-ing this shit. Meanwhile, 2021 first-rounder Jameson Williams was suspended the first six games because of the NFL's tricky new gambling policy. Four of those games will be against playoff teams from a year ago.
But please, go ahead and buy into the 2023 Lions. Ooh and ahh at the one admittedly good second-round pick they made (S Brian Branch) after blowing the first round entirely, and the one dubious one they made (TE Sam LaPorta). Always with the Iowa tight ends, this team. Marvel at a slightly reworked wideout corps that will still depend on Amon-Ra St. Brown not getting concussed half a dozen times to be productive. High-five your fellow Lions fans over an entirely new set of corners (CJ Gardner-Johnson, Cameron Sutton, and an already injured Emmanuel Moseley) who represent a collective 15-percent improvement over the old ones. The league thinks so much of you guys that they put you on opening night of the season, and against the defending Super Bowl champs for it! You deserve to be excited! FINALLY LIFE IS ABOUT TO GO YOUR WAY!
(Hears a mean wind kicking up outside)
I'm sure that's nothing.
Why the players think you suck: The food at Lions HQ is dogshit, which is exactly what any reasonable person expects from the culinary wonderland that is Michigan. But the NFLPA highlighted a much more urgent issue that the Lions have left unaddressed:
A feeling that the training room was understaffed.
This team finished near the bottom of the league in Adjusted Games Lost a year ago, and I wouldn't count on them regressing to the mean anytime soon. Things average out with fumbles; they don't with player health. Not when you have roughly as many trainers and PTs as a local Planet Fitness does.
What has always sucked: You will hear from reasonable Lions fans down below. These fans are both smart and self-aware. They know this is all bullshit. They're not pretending that the last 50 years never happened. They know exactly what's in store this season, because they have eyes and ears and a functional long-term memory. They get it.
But they represent the minority. The rest of this fanbase … oh god. These people are eating up the hype like it's their favorite hamburger casserole. They're packing into Ford Field with all of their heads high and all of their nipples all pointing straight down. They're inhaling shitty nachos and drinking shitty beer and screeching at one another in that hideous Michigaaaaan aaaccent of theirs, going Jaaaack Caaampbell is the next Chris Spielman! We believe in Daaaaan! I think I'm having aaaangina! Then Gibbs will break off a 15-yard run and their entire lives will be vindicated.
And the rest of America is enabling these puds. I just got rid of Aaron Rodgers, OK? I don't need ANOTHER team in this division getting the fucking cutesy-poo Packers treatment, much less this one. All of you are braindead. Look who you're riding with. Look!
The Detroit Lions are not dangerous. They are not contenders. They are not a force to be reckoned with, and never have been. They're certainly not LOVABLE. Are you shitting me? They're owned by a crumbling auto dynasty and have never won this division as presently constituted. The Wayne Fontes Lions represent the pinnacle of this team's achievements during my entire lifetime. Now they look like a Wild Card entrant from 1996 and our forelast gridiron minds are giving them a dark-horse reacharound? Get the fuck out of my face and go back to the basement, where you belong.
Spielman wasn't even that good. Every high school kid who tried to play like Barry Sanders ended up getting his shit ruined.
Ratto says: Campbell's desire to have a live lion on the sidelines was an overreach. There's no lion that deserves to be caged and forced to watch this team. Say what you want about Campbell's gift for improvement, and the fact that they used to be much worse than they are now, but these are still the Detroit Lions. Their history is to revert to form the year after any discernible improvement. The NFL has its rules about live animals on the sidelines, but any lion who would bother to maul these guys is punching down.
What might not suck: Aidan Hutchinson is a beast and I hope that he gets at least one good teammate to play with on defense before retiring in blind anger.
HEAR IT FROM LIONS FANS!
John:
Almost making the playoffs was our Super Bowl.
Brian:
I say this with complete sincerity: A Week 18 win in which my team had zero playoff stakes on the line was the most significant win I can remember. I'm 35 years old. 
They had the losingest possible winning season you can have and missed the playoffs, and I was so happy that I bought a t-shirt that says "GRIT" on it.
Christopher:
I have never been more confident of the Lions winning a game than the end of last season, when Seattle's win over the Rams mathematically eliminated the Lions from the playoffs and we played Green Bay right after. Meaningless wins are our bag, baby. 
Alex:
This is our year Drew, and let me tell you: we ain't winning shit.
Andrew:
My family moved to Michigan two summers ago. My fifth grade son signed up for NFL Flag football for the first time. When we got the schedule email that provided the roster for his team, THE LIONS, I was so excited for him. His new home team!

As the families and kids were arriving for their first practice, one kid very loudly said, "Fuck, the Lions." Nobody corrected him.

The NFL Flag Lions went 0-7.
Dan:
Last year was my first Thanksgiving with my wife's family. There were about 30 of us gathered at her grandmother's house to share a potluck meal. Since I had to drive us home, drinking heavily was not an option. The Lions vs. Bills game was on leading up to dinner, but the family provided the real highlights including:

-Watching in horror as her uncle (a dentist who was dipping) stuck his fingers in nearly every dish, licking each individual finger between samples. His son (also dipping) did the same. Desserts were not spared.

-Losing track of how many times her aunt declared her love for Dan Campbell, going into vivid detail describing how she'd, "lick sweat off his rugged frame." Her husband and early 20s children were standing with her.

-Hearing a barely-high-school-educated cousin extol the virtues of objectively dangerous parenting practices in front of my NICU nurse wife, purely to get a rise out of her. The cousin had, "done her own research."
Blitzy:
I'm fucking exhausted.
Joe:
We decided to draft a RB and MLB with their two first round picks because analytics and positional value are for nerds. 

Dan Campbell is a likable guy who will be exposed as soon as his OC gets a head coaching job somewhere else. 

The Tampa Bay Buccaneers have still won the Lions' division more recently than the Lions have. 
Daniel:
The Tigers blew a rebuild and are now a bad team with a bad farm system. The Red Wings simply refuse to try to be better than the 11th best team in the Eastern Conference. Confronted with a league whose style of play requires talented wings, the Pistons are adding more useless bigs and guards who can't shoot. Detroit City FC is in 10th place. But the Lions, guided by Coach Butch Deadlift, are division favorites with a collection of endearing and fun dudes. The only possible explanation is that one of the Fords found a monkey's paw.

I'm relieved that Matt Millen survived his health scare a couple years ago so that I don't have to forgive him yet.
Tim:
Last year's division champs, the Vikings, are so widely expected to regress that their own front office seems to be bracing for impact. The shambling husk of Aaron Rodgers has left his old team for dead. The Bears sure are a football team. Meanwhile, the Lions are generally considered to have the best vibes and the inside track at the division. The Lions? Motherfucker, are you new here?
Brendan:
The Lions have more or less been awful for as long as I've cared. In 2008, my brother and I attended the game against the Titans on Thanksgiving. The Lions were already well on their way to nowhere, but the tickets were cheap. At one point, the Titans had a third down and six or seven yards to go from their side of midfield. My brother immediately calls out, "Chris Johnson draw play up the gut to the house." I call bullshit. Well wouldn't ya know it, that exact play took place.
James:
I wear a shirt to Eastern Market tailgates that says "Fuckin Lions" on it. As in, "Fuck, the Lions did something shitty again." I get asked by no less than 50 people a game where they can buy it. 
Phil:
I just put another transmission in my Fusion.
Dan:
I know this isn't going to work. I know that by Columbus Day I'm going to be saying, "What was I thinking?" But here I am.
Tim:
In 1991, my dad said, "I'm not going to live long enough to see them do this again."

He was right.
Oscar:
They did enough winning at the end of the season to make everyone forget that the defense is just Aiden Hutchinson and ten bags of wet lettuce.
Max:
One Halloween night, I'm handing out candy and having a decent time. Two kids show up. Neither of them look much older than 12. One of them is dressed up as Miguel Cabrera, and it reminds me of when I went as a baseball player a few years ago. So I say to him, "Why are you dressed for the Tigers? They're playing terrible."

He instantly fires back, "Why are you in a Lions shirt?"

The other kid doesn't laugh. He's dead silent. The sheer power of that response blew his mind. 
Erica:
I came out as trans last year, after eighteen years of agony and torture. Since then, I get misgendered regularly, I get laughed at, and I get looked at like a fucking cancer. I always think of a phone call with my mom where I was pressured into coming out. I was met with distant tears and dead silence. It was the single worst moment of my life. I genuinely would rather have family death news delivered to me.

I'd take that phone call, and my mom's tears, over one more fucking "aaaaaand the Detroit Lions miss the playoffs." 

I'm fucking 30, by the way. Being a Lions fan is the worst thing to ever happen to me.
Kiah:
Our coach is so perpetually red-faced that he oughtta be breathalyzed every time he's in public, and Jameson Williams is on his way to being Titus Young 2.0.
LC:
Every player that retires early, is traded, or leaves in free agency immediately reveals their hatred of the franchise. And it's not a newfound hatred. They hated the Lions while they were Lions. 

This means that I like the Lions, but that the Lions don't like the goddamn Lions. I've tried wrapping my head around what I'm actually rooting for, and it's a dark place. 
Craig:
I was born and raised in Scotland, and over my life have seen more championship game appearances from the local NFL Europe team, which was discontinued in 2004, than my beloved Lions. 
Doug:
Our only deep threat at receiver has one career NFL reception and is missing the first six games of the year. Everyone assumes he will be prime Megatron on his return. Hope that Alabama/Oregon State parlay was worth it.
Dillon:
They had two first-round picks and still ended up with one of the most confusing drafts of any team.
Jed:
Whenever the Lions can scrape together a season that meets the minimum requirements of being merely decent, diehard fans enter the new season with the kind of undeserved confidence one usually doesn't find outside of teenagers.
Ryan:
I was 11 years old when the Lions won their only playoff game. I do not expect to live long enough to see them win their second.
Matthew:
I can honestly say I saw probably 99% of all of Barry Sanders' carries. He's the greatest running back ever. But there's this revisionist history out that he quit because he was tired of losing. That, my friend, is some pure Colombian bullshit. Barry never, not once, said he was desperate to win a Super Bowl. He never said anything, except for some vague complaints if he didn't get the ball enough. As long as he could walk all over dipshit coaches like Wayne Fontes, and still get his carries, fire it up. We made the playoffs five times in his career. He was transcendent in one game (27 carries for 169 in a loss to Green Bay), average in four games, and had 13 carries for -1 yards in another. He had one goddamned touchdown in six playoff games. Barry liked piling up stats and going his own way. Period.

Fuck the entire Ford family with a South American rubber plantation.
Brian:
When I was 18 in 1991 season, I had my first serious girlfriend. She didn't give a shit about football. So while that Lions team was grinding the embryo of the Jimmy Johnson Cowboys dynasty into a fine paste, I was not watching. I was doing boyfriend shit. What that shit was, I could not honestly tell you. We broke up a few weeks later.

The only Lions playoff win in the last 67 years and I missed it. I'll be 50 when the 2023 season starts, and there's definitely a non-zero chance that I will not only never see the Lions win a Super Bowl, I may very well never see them win a playoff game for the rest of my life.
Greg:
I realized long ago that they would continue to drive away generational talent, never make more than one playoff game per decade, and Cocaine Wayne Fontes will forever be their greatest coach. Once I accepted this in my heart, the rest was easy.
Napadub:
There is talk the Lions might win the NFC North this season. The last time Detroit had this level of hope and momentum was the end of the 2007 season. Explosive young WRs, a QB redeeming himself, a young but hungry defence, and a coach that was tough as nails. It was all coming together! The 2008 Lions went on to lose every game and had one of the worst seasons ever. 
Travis:
Fuck Brad Holmes with the concept of positional draft value, and fuck Aaron Rodgers in his third eye.
Bill:
My family had season tickets in 2008. After the winless season, our loyalty was rewarded with an increased renewal cost for 2009.
Derek:
I grew up in Toledo, OH, which is the city that Michigan and Ohio fought over (Ohio lost). Toledo is basically Ohio's Armpit and Detroit's Asshole. The two NFL teams that you could root for as a Toledo native were the Lions or Browns. I became a Lions fan for two reasons:

1. All Browns fans I knew were assholes

2. Barry Sanders

Ever since I made that choice, I have a Thanksgiving tradition that I observe every year. I eat turkey, drink a beer, and watch the Lions get curb stomped by a quality NFL team. 
Mike:
The fanbase for this team is unbearable. Every year it's the same old bit; "THIS IS OUR YEAR!" There's always a corner being turned, according to these delusional fucks. It's like clockwork. Every. Single. Year. They just can't face the reality of things that the other 31 fan-bases understand; we flat out suck. So yeah fuck the Lions, and fuck every Coney Island restaurant within a 100-mile radius.
Aaron:
Upon learning that Matt Millen needed a heart transplant, my dad removed himself from the organ donor list. 
Andrea:
I have a friend in Detroit who renounced his fandom until they win a playoff game. That was in 2011, 20 years since the last time they won one. He's still waiting. We're all still waiting, and I cannot for the life of me figure out why we bother, but we're still here.
Ken:
I'm sitting here with a frozen bag of peas in my lap after my vasectomy. My kids are screaming, my four-year-old son is naked again, and the dog is stealing food from the table. This is basically the same feeling as watching the Lions most years. Just sitting here watching a bunch of awful shit happen while having no ability to stop any of it.
Submissions for the NFL previews are now closed. Next up: Tampa Bay Buccaneers.
Stay in touch
Sign up for our free newsletter