Some people are fans of the Dallas Cowboys. But many, many more people are NOT fans of the Dallas Cowboys. This 2023 Defector NFL team preview is for those in the latter group. Read all the previews so far here.
Your team: Dallas Cowboys.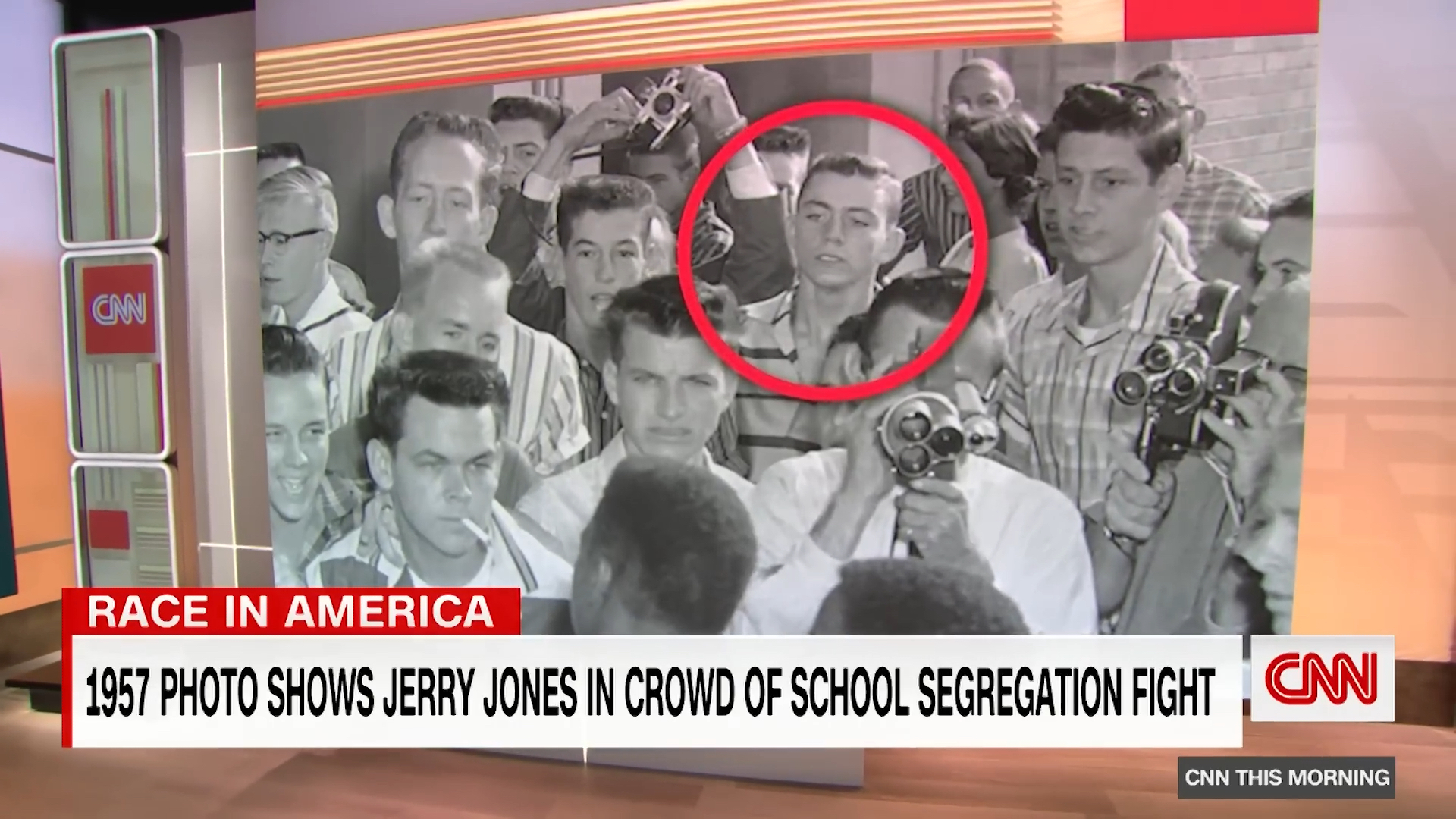 Your 2022 record: 12-5. Let's see how it ended, and I mean the very end: the final, singularly defining moment of their championship efforts. Let's see that.
***RECORD SCRATCH*** That's him, Zeke Elliott. You might be wondering how he got there. His head coach wondered the exact same thing:
"I really don't want to get into detail on it, but that obviously wasn't the plan."
No shit, really? I never would've guessed.
But let's go back to beginning, to see how Dallas ended up running whatever the fuck that play was. The Cowboys opened their season by getting crushed by Tom Brady and Bucs defense, 19-3. Their star quarterback hurt his hand in that game, because he always gets hurt now. But the Cowboys remained undeterred, winning four straight thereafter with their backup QB under center. Oooh, you better watch out for this team! (snickering) They're talented! (brief snort) They're dangerous! (audibly laughing) They might very well be the class of the NFC! (full-on roaring now)
Then the Cowboys went to Philadelphia, fell behind 20-0, pulled back within three, and subsequently gave up a 13-play, 75-yard TD drive to lose. They only lost five games during the regular season, but by god they made each one count. Take the Green Bay game, for example. For that one, the Cowboys went into Lambeau to play a team that was 3-6 and openly hated itself. They took a 28-14 lead into the fourth quarter and then pissed it away over the course of two long, methodical Aaron Rodgers touchdown drives. In overtime, they had fourth-and-3 from the Packers' 35 and went for it rather than try to take the lead. We are pro-going for it here at Defector, and indeed the analytics suggested that the decision was close to a coin flip, which means you should always opt to do the fun thing and not the dull thing. But these are the Cowboys, and they failed to convert. SO AHAHAHAHAHAHA YOU STUPID FUCKING IDIOTS.
There's more! The Cowboys also blew a 21-7 halftime lead at Jacksonville, letting the Jags tie it at the gun. This is what happened in the ensuing overtime period:
Starting quarterback Dak Prescott would go on to throw another pick-six in a final week blowout loss to the Commanders, a game that he didn't even have to play in. Rookie QB Sam Howell went 11-of-19 for 169 yards, one touchdown, and one interception for the Commanders that day, and that stat line was enough for him to not only outplay Dak, but by a significant margin. But this is why Dak played in that game, you see. He had to work out his final kinks to get ready for an even BIGGER collapse when it really mattered.
And by golly, he and the Cowboys delivered. They beat Tampa Bay in the Wild Card round and then held San Francisco without a touchdown for three quarters in the Divisionals, until this catch:
Dak threw two picks in that loss. The Cowboys' kicker missed his 573rd PAT of the season. And their head coach punted the ball away with 2:05 left (not an analytical coin flip, that one), saving his timeouts for when they'd be far less helpful, at a time when his offense would still need to drive the whole field for a touchdown and not just get into field-goal range. But you tell me a better way of getting into a situation so desperate that you're compelled to pull a Griff Whalen, with your own running back playing center for a trick play and immediately getting his shit ruined for it. You cannot.
This was the Cowboys' seventh straight Divisional Round loss. They're supremely talented every year, just enough for the TV people to talk them up before they head into the playoffs and do the stupidest thing you've ever seen. This is my paradise.
Your coach: NO MORE QUESTIONS.
Yes, it's still Mike McCarthy, and he's callin' the plays now, motherfucker!!!
"I don't desire to be the No. 1 offense in the league."
Clearly! Did I strip that line of the full quote's proper context, just to make Beav look like an idiot? GUILTY. But if you want to call this "unethical," or "poor journalism," or "subtly not body positive?", I'll direct you to McCarthy's history as both a head coach and play-caller. This man has always gone out of his way to justify all of the criticism he gets, so give me a few weeks and I won't come off as all that unfair.
Mike McCarthy is an awful head coach who can't manage the clock even when he's not busy calling three straight dives for his least talented running back. His only good play calls are the ones that his QB flagrantly disregards. But after that Niners loss, he fired then-offensive coordinator Kellen Moore and took control of the playbook anyway. Moore's replacement at OC is former Seahawks worst nightmare Brian Schottenheimer, who was almost certainly hired so that McCarthy would have no one better around to pass off his new duties to. Again, I hope Beav coaches this team for a million years.
Your quarterback: Dak Prescott, who was tied for the league lead in picks a year ago (despite only playing three-quarters of the season) and ranked 18th among all QBs by PFF at the end of it. Dak is only 30 but clearly on the downside of his career, with a cap hit of nearly $60 million in 2024 to boot. I once said that it would be funny if Dak ended up having the exact same career as his predecessor Tony Romo. He's not even gonna make it that far.
But don't you worry, Cowboys Nation. There's a savior waiting in the wings!
Keep in mind that the Cowboys took on all of Trey Lance's remaining contract in this deal, helping Kyle Shanahan make a clean break from his defining failure as child emperor of the 49ers. I make fun of Kyle plenty on this site: 28-3, failson, looks like Jeremy Strong going way too method for a role, etc. But the man can coach, and he knows how to evaluate talent. So if Kyle is willing to bail on Trey Lance after just two seasons, it's not because he's being shortsighted. It's because he knows that Lance can't play. Everyone knows that Trey Lance can't play. So any trade for Lance was bound to be lopsided. Shit, Lance probably isn't even gonna beat out Cooper Rush for the backup job on the depth chart, because Cooper Rush is a genuinely good No. 2 QB. This is a waste of a draft pick and even greater waste of money.
But Cowboys owner and anti-integrationist Jerry Jones doesn't think about these matters the way that you and I do. All Jerry wants is attention. And yes, you can get attention by winning Super Bowls, but winning Super Bowls is hard. Decades ago, Jerry figured out that it's much easier to pull this kinda shit instead and still get America talkin' 'bout dem 'Boys round the clock. He wants a quarterback controversy on his own team. It doesn't matter if Trey Lance sucks (and he does). It doesn't matter if Lance never formally challenges Dak for the throne (and he won't). All that matters is that he was a No. 3 overall pick, and that every shithead in the Metroplex will call into sports talk radio after a loss to scream, "LET'S GET LANCE IN THERE AND SEE WHAT WE GOT IN HIM!" This is not a football team. It's a television show. This trade stands as irrefutable proof of that.
The Cowboys have the highest projected win total of any team going into this season, by the way. They are in direct competition with San Francisco for conference supremacy. No NFC team that really wants to make the Super Bowl is gonna do the Niners a favor of this relative magnitude. Jerry just did.
What's new that sucks: Already flush with talent, the Cowboys put two finishing touches to their roster this offseason when they traded for CB Stephon Gilmore and WR Brandin Cooks, respectively. Gilmore is the best defensive back that no team seems to ever want. Cooks is a mediocre grump whose arrival here is intended to make up for the Cowboys foolishly trading WR Amari Cooper to Cleveland for next to nothing an offseason ago. Dak aside, this team was undone in 2022 by a sudden lack of depth at WR, with CeeDee Lamb forced to catch every ball while being sextuple covered. So Cooks arrives as the mythical "stretch the field" guy who draws attention away from Lamb. But I've seen Brandin Cooks play. He will do nothing useful with this attention.
Speaking of depth, Zeke Elliott was released a year too late and will be replaced full-time by RB Tony Pollard, who was the Cowboys' superior back all last season until he broke his leg in that playoff loss. After that happened, Dallas tagged Pollard and got him to sign a one-year franchise tender as their workhorse back. Pollard isn't necessarily built for this job, and if his leg gives him trouble, there's essentially no one else behind him.
The same goes for this team's hallowed offensive line, which was worn down to the nubs a season ago and could fall apart again at any given moment. While the Cowboys signed G Zach Martin to a fat extension this summer, it's only for two years because Martin is getting old. They're all getting old, so it's likely the front office will have to rebuild this unit sooner rather than later, with the rest of the offense suffering in the transition.
Over on defense, Micah Parsons is still a generational talent, but also a clueless shit for brains:
Why the players think you suck: The Cowboys have more money and more state-of-the-art facilities than any team in the NFL, and yet…
There were only two issues that stood out that players feel could use improvement: first, the players feel like the training room is understaffed. The Cowboys trainers grade highly, but the players wish there were more training staff. Second, they are one of seven teams in the NFL that does not offer players first-class seats for travel. Instead, coaches and staff sit up front, and players sit in coach seats both before and after they play.
And isn't just like Jerry to build a beautiful home but treat his workers like chattel? You had Calvin Candie's curiosity, sir. Now you have his attention.
What has always sucked: This is not a serious team. It is a very silly team. The head coach is silly. The quarterback is silly. The fans are silly. The owner is EXTREMELY silly. All of them should be tickled to death.
Any fan of this team under the age 30 has no memory of the good times, so they'd like you to think of them as being as bereft a fanbase as any other's whose championship years are growing ever dimmer: the Jets, the Commanders, the Dolphins, etc. No. Fuck that. You really think I'm gonna put the Cowboys in any Most Tortured Fans listicle? I'd rather live in Texas than do that. These fans are too stupid to feel bad for. They know nothing about football, they all drive vanity pickups, and they're the kind of grown adults who wear shitty prom dresses whenever they go out to eat at the mall. Zero sympathy. Ever.
Fuck Jerry with a Whites Only drinking fountain.
Ratto says: June 15 marked 10,000 days since the last Super Bowl for America's Team, which says plenty about the Cowboys, Jerry Jones, the NFL, and America. In that time, the Cowboys have won five playoff games: one fewer than the Cardinals, the same number as the Chargers, and one more than the Raiders. This is Bulgaria's team at best, and at that we extend apologies to Bulgaria for this gratuitous slander.
What might not suck: Whatever final play McCarthy has cooked up this time around? Appointment viewing.
HEAR IT FROM COWBOYS FANS!
Jim:
The glee everyone else feels in January.
MJ:
Just go ahead and punch me in the throat.
Rob:
I can't even remember how we lost in the playoffs this time. I'm sure it was embarrassing, and I'm not going to put myself through finding out. Other teams manage to lose playoff games and get on with it. Dallas always finds a way to trap their dick in a car door and then run over themselves. Can't wait to do it all again.
Austin:
Last year's team was one of the best Cowboys teams I've ever seen in my 30 years of life and they got smoked in the playoffs by a rookie QB. 
Brian:
I didn't think we could top the debacle that was Dak running a draw with no timeouts left to end our 2021 season, but somehow we found a way to do something even more inexplicable.
Phillip:
I have ulcerative colitis, a disease generally thought to be passed down from your father's genes. I've spent a total of two months in the hospital because of it: requiring gallons of saline, a blood transfusion, and a new colon. It's cost me and my family thousands due to bills, meds, and various treatments. Yet this disease is only the second worst thing my Dad passed on to me, since he made a Cowboys fan. 
Brad:
I was talking to a rival fan a few weeks ago and they said that they hated the Cowboys because they're "the Yankees of the NFL." Really? The Cowboys? The team that has won exactly one divisional playoff game since Alanis Morissette was relevant?
Carl:
Dallas has only four playoff victories and zero NFC championship appearances this century. If you gave Mike McCarthy a clue for Christmas, he would just play with the box. The only thing they have a clue about is choking and yet I'll be wearing my jersey on September 10th. Fuck me.
Pat:
Kyle Shanahan could chug a fifth of whiskey and chase it with a bottle of NyQuil and still coach circles around Mike McCarthy in a playoff game.
Ben:
Honestly you should just ignore us, even though that will never happen.
Tyler:
They will win 10 or 11 games, make the playoffs, and then lose on a play that makes Elon's management of Twitter look competent.
Robert:
They've sucked and choked on every dog fart imaginable. I've basically stopped watching morning sport shows because they all go out of their way to fellate this fraudulent team as a "contender," only for them to get kicked directly in the dick in the first or second round of the playoffs.
Nick:
I know this is for football but the New York Yankees fucking suck. 
Elliot:
Last season, the Cowboys announced that the official coffee of the Dallas Cowboys would be Black Rifle Coffee: a "veteran-owned" brand that had to backpedal on their once-public approval of Kyle Rittenhouse and sells roasts with names like "Liberty," "Silencer Smooth," "Murdered Out," and "AK-47 Espresso." When Cowboys PR announced this, they apparently didn't know that not EVERYONE in the world is a gun-crazy paranoid maniac, and it caused a load of controversy. 

Black Rifle Coffee still has a page on its website showing that the sponsorship is alive and well.

So why do I still root for this team? Because I'm a pathetic worm! Thank you for asking!
Nicholas:
At the end of every season I can only muster the strength to stare at the nothingness that exists beyond my gaze, the howling formless abyss at the heart of all things, the great emptiness that numbs all sensation in equal measure… brought to you by Smoothie King, the official smoothie of the Dallas Cowboys.
Mark:
I was nine years old when the Cowboys beat the shit out of the Bills in Super Bowl XXVII. During that run, my mom made the decision to keep my birthday decorations (silver and blue streamers, of course) up until the Cowboys lost, which never happened. Coming from a family of superstitions, this streamer thing became a tradition… until it got sad after 1999.
Matt:
Another year, another "Dak is actually a lot better than what your eyes tell you" beginning to the preseason.  If I have to see one more comparison chart between Dak and Jalen Hurts or Josh Allen, I'm going to streak ATT Stadium with a Pride flag in the sincere hope that I get murdered.
Phil:
The Venn diagram of people who want Cooper Rush to start and people who rail against Critical Race Theory in schools is a circle.

Dallas will go 3-0 until Dak's kneecap breaks off and enters high orbit. They'll go barely above .500 after, limp into the playoffs, and lose on a dodgy call because Jerry Jones can afford to buy a Supreme Court justice but is too cheap to buy the right refs. 

Dez caught it, by the way.
Marcus:
I smashed a table so hard during the Dez caught it game that I spilled 14 beers. 
Canon:
Travon Diggs will have five picks over the next two years while getting burned on approximately 739 sluggos, and we just paid him $100 million because his kid is cute and his jersey sells.

Our fanbase didn't blink seeing Jerry's smugly staring down those black students in that photograph in Arkansas in the 50's, because we know that literally all of our older relatives could have the same picture. Fuck Mike McCarthy, fuck the Jones family, and fuck this fanbase with a soldering iron.
Aaron:
My dad had a stroke in July 2021. After a two week hospital stay, we moved him into a rehab facility in the DFW suburbs for another two weeks where he regained gross motor skills, watched the Olympics, and complained about every single meal they fed him (the stroke had clearly affected his sense of taste, but to him this just meant the food was lousy). 

One day, my mom, brother, sister and I came to visit during the usual post-activities slot, to see how Dad was doing and to keep him company. When we got to the room, he was asleep. So we crept in quietly and watched the local news. The sports segment featured a short interview with Mike McCarthy. As soon as he appeared on my screen, my dad, eyes still closed and in a deep sleep, said, "Mike McCarthy is your typical fat fuck football coach." 
Johnny:
In 2010, my family and I went to see the Cowboys play the Giants on Monday Night Football.  This was a big trip that included my immediate family flying out of North Carolina (Cowboys fans), and my extended family flying out of New York (Giants fans) to meet us in Dallas for the game.  My dad had been a Cowboys fan since he was a kid, and my brother was lucky enough to have seen the Cowboys win Super Bowls in the 90's while I was still a baby.  None of us had ever been to Dallas for a game, so this was a serious bonding trip that should have been filled with great memories. 

When we finally got to Dallas, we had to rent a minivan to accommodate all of us. My family members were all broad and stocky, so the minivan was too small. The trip was uncomfortable and crammed, and everyone was exhausted. But we all knew it was going to be worth it once we got to the stadium.  Monday finally rolled around and we were all absolutely pumped for the game: having a great time, joking and laughing, giving each other shit, and talking shit on each other's team.  When we finally got to Jerryworld, spirits were high and the game had drawn a huge crowd. 

The game kicked off and the Cowboys absolutely dominated the first quarter. We pick Eli off twice and score off both turnovers.  The fans in the building were losing their shit, and it looked like the Cowboys were going to steamroll the Giants.  At the beginning of the second quarter, Brandon Jacobs fumbled and the Cowboys recovered for their third takeaway of the game. On the very next play, Tony Romo threw a simple out route to Miles Austin before getting powerbombed into the matrixturf.  His collarbone snapped like a pita chip and he rolled around on the ground like a dying dog. 

Since we were at the game live, no one could really tell how badly Romo was hurt, so we didn't immediately go into hysterics.  But then Jon fucking Kitna came off the bench and there was an audible moan from the crowd.  The Cowboys gave up 31 unanswered points and lost the game. 

We all crammed back into the minivan to head home.  The Giants fans in my family didn't talk any shit because my brother was wasted and pissed off.  Then he started yelling at me for reasons I can't remember.  My dad, who was driving, had to turn around and yell at us like we were little kids.  I started crying.  At this point we got lost and drove around in silence for another half an hour, looking for the road we needed to take.

My family made the same trip the following season, but I didn't go.  Ten minutes into that game, Demarco Murray broke his ankle. None of us have ever been back to Dallas since.
Richard:
I recently got my old sports cards out of the attic. In a box, I found a set of 1992 Cowboys Upper Deck cards. They were in mint condition, still sealed in their original packaging. The price tag for the set at the time was $8. Holy shit! I think to myself, this full set has got to be worth a ton!

I looked up the Emmitt Smith card and it was worth a dollar. 30 years later and Cowboys fans still think we're the golden franchise when we really belong in the bargain bin with the all the other trash teams that never go anywhere. 
Submissions for the NFL previews are now closed. Next up: Buffalo Bills.
Stay in touch
Sign up for our free newsletter