MLB
Miguel Cabrera Was Always Worth It
1:16 PM EDT on September 29, 2023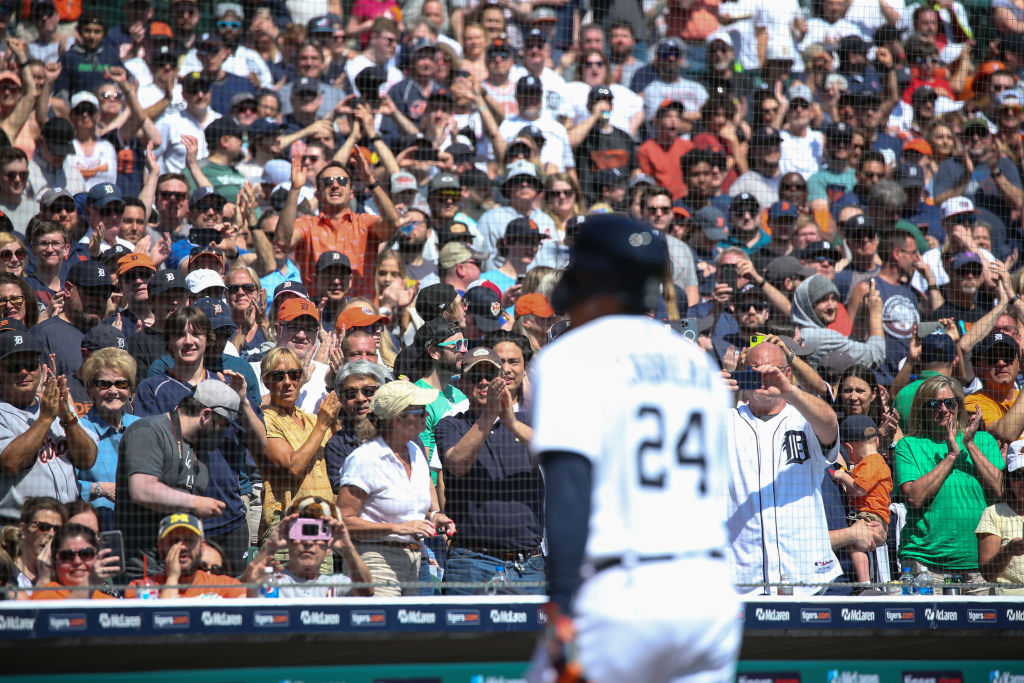 You can split Miguel Cabrera's career in Detroit, and more broadly recent Tigers history, into before and after the eight-year, $248 million extension he signed at the start of his 30s, ahead of the 2014 season. It's the deal that cinched what cap his Cooperstown plaque will feature. It's the deal that separates the Tigers from their most recent playoff win. It's the deal that continues to divide free-spending Mike Ilitch from his stingier son, Chris. It's the deal that came just as Cabrera's play began to decline, first slowly and then all at once. And it was a deal overwhelmingly derided by baseball observers and executives from the moment it was signed.
Buster Olney, in March 2014, tweeted that officials with other teams were "appalled by Detroit decision to give him that many years," which would take him through his age-40 season, and that he hadn't "heard as much disgust over a contract from rival execs since the Jayson Werth contract. Industry is in shock over the Cabrera deal." (Werth signed a seven-year, $126 million contract with the Nationals in 2010.)
It's not surprising that those who love money would speak out against a rogue owner driving up labor costs—Mike Ilitch and Steve Cohen have a lot in common there. But even people without skin in the game didn't think Cabrera's contract made much sense, especially because the Tigers already had him under contract for two more years. From Grantland, at the time:
They're giving out more years and more dollars than they have to, and worse, they're doing it far sooner than they have to, when no other team is in position to bid. It's possible that Cabrera will wind up matching Bonds and Ruth and earn this massive, unprecedented contract. But in this case, the ends won't justify the means, because there's no way to excuse this kind of rash and poorly considered move, no matter the final results.
The smart play was to assume that Cabrera would diminish through his 30s, and that blog's prediction that "something will happen to Cabrera" undeniably came true. His 2014 season was another all-star level year, if not quite MVP-caliber, as the Tigers were swept out of the ALDS by the Orioles. The 2015 campaign saw Cabrera win the batting title even as he hit the disabled list for the first time in his career. In 2016, his OPS was .956 as he steadily hit for both power and average. But in the following season, his second under the new deal, injuries caught up with him, and he was never the same. He hit .249 with 16 home runs that year, only played 38 games the next season, and hasn't looked anything like his old self since. Approaching the final weekend of his career, he is a slap hitter who can't run or field. His average hovers around .250, and his homers are a rare (but still inspiring) sight. His is a still-sharp baseball mind trapped in a broken-down body. The armchair GM of 2014, in retrospect, would probably claim vindication. But reducing Cabrera's late career to a strict results-for-money equation ignores the larger context of a club that needed him no matter the WAR.
Nothing has transformed this franchise more than the death of Mike Ilitch, at age 87, ahead of the 2017 season, and his replacement as boss by his son, Chris, who provides an argument for a 100-percent inheritance tax. Mike was a baseball fan who wanted to bankroll a Tigers World Series victory before he died, and while his teams ultimately came up short, he kept spending like he couldn't take it with him. Until the end he continued to lure premier free agents, and while he was wary of touching the luxury tax, he really did want to buy himself happiness.
"I'm supposed to be a good boy and not go over it," Ilitch said before the 2016 season, "But if I think there are certain players that could help us a lot, I'll go over it. Oops, I shouldn't have said that."
On the other hand, there's no evidence that Chris even likes baseball, and for Tigers fans who got used to a certain level of dignity from the mid-2000s on, his austerity has been tough to bear. In the middle of a failed 2017 season, Chris started the tear-down you could justify for a team at the end of its window, but then he forgot the part that's supposed to come after. With a reluctance to sign free agents to multi-year deals, he stripped the Tigers down into an anonymous collection of replacements, and Miguel Cabrera.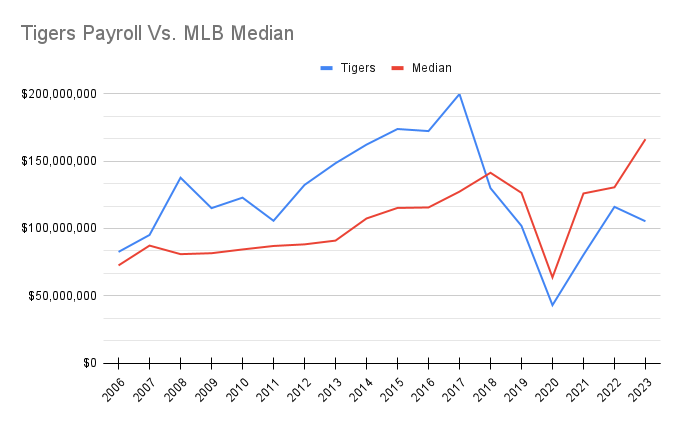 You can argue the opportunity cost of Cabrera's contract—What if the money they're paying him to be mediocre in his late 30s went somewhere more productive? But a look at the way the team has been spending provides a cynical answer: They just wouldn't have spent it at all. The Cabrera contract isn't an albatross stopping the Tigers from being competitive. It's instead the stubborn legacy of Mike, keeping them from being the Kansas City Royals.
What are the Tigers, these past several years, without Miguel Cabrera? Whose name is on the back of the fans' jerseys, in the stands and the team store's checkout line? Who's getting the biggest cheers when the starting lineup is announced? Whose at-bats are people specifically turning on their TVs to watch? Who's selling tickets on the promise of history? Who encourages you to take and treasure terrible photos?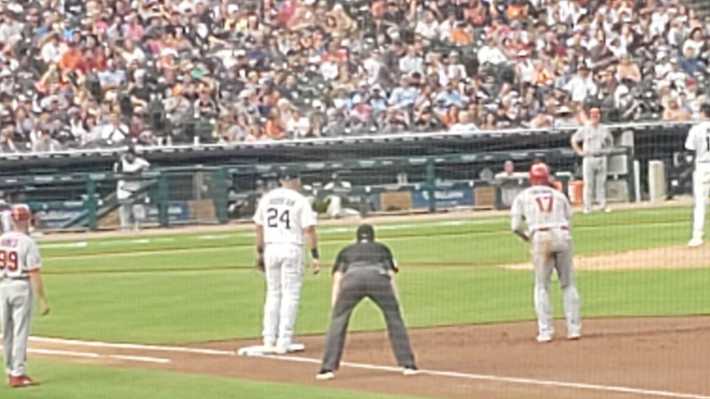 I don't live in Michigan anymore, but in 2021 I went to back-to-back Tigers games because I hoped I could see Miguel Cabrera hit a home run. In 2022, I went back and he did hit a home run, and it's one of the only Tigers memories I'll hold on to from that season.
Nobody ends up at a baseball game by accident. Everyone goes for someone else. Often, that someone is a friend or a relative. But at least as often, that someone is wearing a uniform. Fans go to games because they want to see players they know. Fans go to games because they want to see players they like. Fans go to games because they want to see players they've grown to love. And in the trying times of his last contract, Miguel Cabrera was that baseball player in Detroit, because everyone else who ever mattered wasn't there anymore. If all that $248 million did was provide a reason for thousands of Tigers fans to still be Tigers fans, it was money well spent.
Stay in touch
Sign up for our free newsletter