The Kansas City Chiefs looked very much like a team capable of defending their Super Bowl title while beating up on the Texans Thursday night, and if the 34-20 final score wasn't enough to convince you of that fact, consider this: They scored all those points while head coach Andy Reid struggled to see the field and his own playbook.
Reid, rightfully worried about catching COVID-19, a disease that has already killed thousands upon thousands of Americans in his age bracket, wore a protective shield in front of his face during the season opener. Condensation became an issue almost as soon as he stepped onto the field.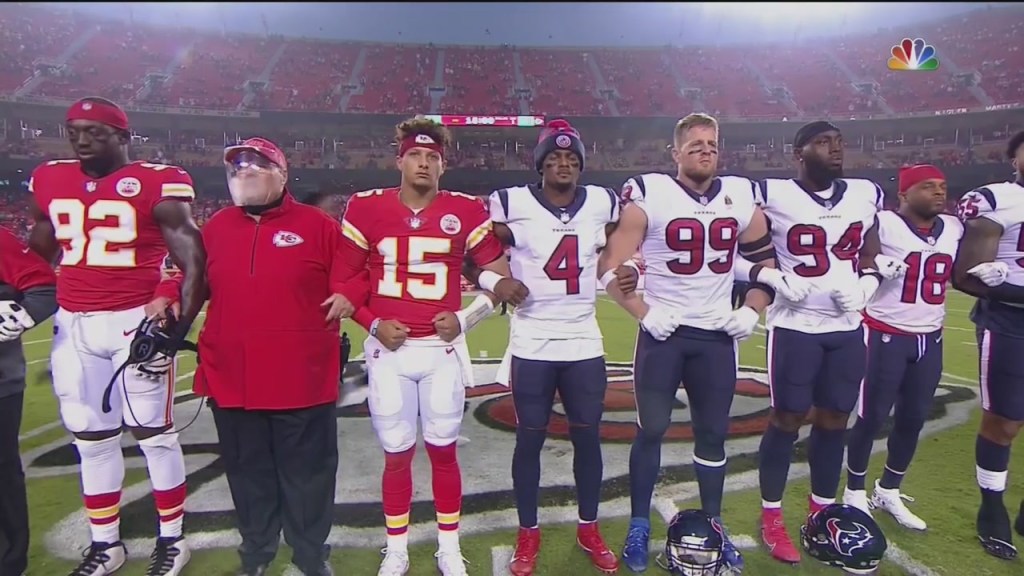 Reid spent the whole night struggling to de-fog his face shield while calling plays, and admitted after the game that he needed a better solution for Week 2:
Reid may be one of the greatest tactical minds the NFL has ever seen, but we shouldn't judge him too harshly for using sub-optimal personal protective equipment. My hunch is that he opted for the large plastic face shield because he was worried that wearing a standard cloth face mask would lead to his spectacles becoming fogged. As a fellow glasses-haver, I can confirm this is a real pain in the ass.
However, I have this solution to offer: The trick to wearing a face mask with glasses is to get one with an adjustable wire in the seam that allows you to pinch the mask tightly to your nose. Once you've done that, slide the mask up a bit so that the wire sits just under the bottom of your glasses frames. I've been doing this for weeks now when I walk around outside, and have not once had to take off my glasses to furiously rub them with my shirt.
Give it a try, Andy. If it works, I would happily accept a quality control position on your staff.