Why Your Team Sucks
Why Your Team Sucks 2023: New England Patriots
3:03 PM EDT on August 11, 2023
Some people are fans of the New England Patriots. But many, many more people are NOT fans of the New England Patriots. This 2023 Defector NFL team preview is for those in the latter group. Read all the previews so far here.
Your team: THROW THE FACKIN' BALL!
Oh, do you mean like this? Does this count as "throwing the fucking ball"?
True story: this was New England's finest play call of the entire season.
Your 2022 record: 8-9. Before last season, there was a brief, awful moment where it seemed as if New England had finally gotten their shit together. They were coming off a 10-win season in 2021. They had a new quarterback, a nine-figure free agent class coming in, and the best coach in league history still manning the console. Many Tawmees from Quinzee were prepared to kick their girlfriends' cats in celebration. All the Patriots had to do to was NOT put Matt Patricia in charge of calling plays, and NOT make Joe Judge the quarterback coach. They failed on both counts, and now here we are, gazing down upon an incoherent mess of a team that can't stop slipping in its own shit. I haven't been this happy since Len Bias died.
The palace intrigue is more interesting than what happened out on the field, but I'll recap the lowlights for posterity. You know about RB Rhamondre Stevenson initiating football's greatest 6-4-3 double play up above. But you might have forgotten what happened the NEXT week, when the Pats fell behind 22-0 in Cincinnati, scored 18 unanswered points, and were five yards away from taking the lead outright when Stevenson fumbled—this time not by choice—and lost the game. I hate it when my team turns the ball over because of the dreaded second-effort fumble. But when New England does it, I orgasm red, white, and blue.
More details: The Patriots lost to Green Bay, and not in the second half of the season when the Packers were good. They still couldn't win in Miami. They got housed on Monday night by a Chicago team that was tanking its entire season. They lost to Minnesota on Thanksgiving night when they threw the ball to Nelson Agholor (a bad idea) on fourth down (a worse idea), and got Agholor hurt on the ensuing incompletion (Belichick secretly a genius?). Their walk-off punt return TD against the Jets turned out to be their only good special teams play of the season, because that unit ultimately finished dead fucking last for the year by both DVOA and PFF metrics. The entire NFL had six kickoff return TDs in 2022. The Patriots gave up three of them, and two of them came in a single game. By coincidence, this was the final game of the season, when New England could lock up a playoff spot by beating the Bills in Buffalo. This is how that effort started off:
Hines would do it again in the third quarter. Damar Hamlin, fresh off a heart attack, could have scored against the Patriots that day. We all could have. Pity that we weren't granted the honor.
So how did this happen? How did the premier NFL franchise of this century end up fucking itself with a musket? Oh! Oh, the fackin' irony…
Your coach: Bill Belichick, pictured here: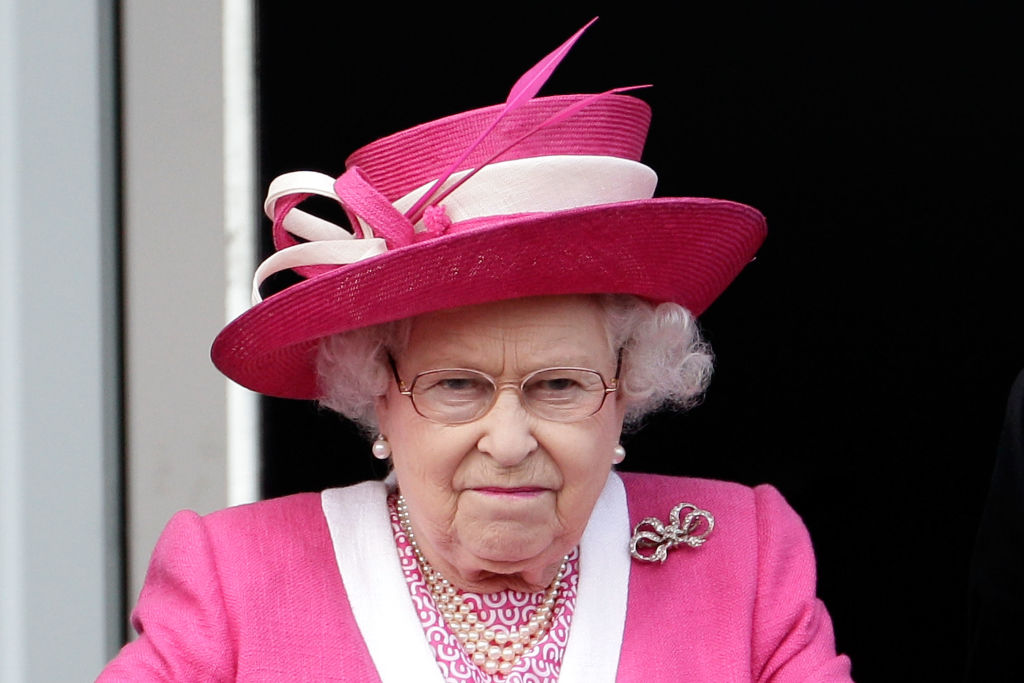 Last season was Belichick's worst coaching job, and that includes his Cleveland years. Turns out Josh McDaniels was the brains of this outfit for a decade and change, because the second he peaced out for Vegas, his old boss turned senile faster than your mom did. In need of a new offensive coordinator and QB coach, Belichick hired Matt Patricia and Joe Judge for those respective tasks. Patricia is a former defensive coordinator who bombed out spectacularly as head coach of the Lions. Judge is a former special teams coach who bombed out spectacularly as head coach of the Giants. Neither man has any business running a lemonade stand, much less an offense.
But Bill loves his Guys and, like any 71-year-old, is terrified of new things. So in came Patricia and out went any semblance of offensive creativity. The QB felt comfortable openly reaming Patricia out on camera, and so did opposing coaches. No one in America faulted them for it. From The Athletic's invaluable Chad Graff:
After drives, it wasn't obvious whether [QB Mac Jones] should talk with Belichick, Patricia or Judge first. Receivers ran into each other on routes. Players occasionally didn't know plays at the line of scrimmage. Little on offense seemed coherent.
By December, it was obvious that Patricia had broken this offense even more badly than he had broken players' spirits in Detroit. According to Oliver Connolly in The Read Optional, people inside the building considered the Patricia hire a "joke." Belichick waved all of it off anyway:
"I think we need to do what we're doing better. I don't think at this point making a lot of dramatic changes. It's too hard to do that."
This is your coach now, New England: old, stubborn, and clueless. Bill Belichick won't hire anyone except for his closest buddies and his own children. He can't field a good offense. He might have ruined his own quarterback for good. He wouldn't even guarantee Mac Jones a starting job going into camp this season. He's no different a head coach now than his underlings were out in the diaspora.
Speaking of which, meet your new offensive coordinator: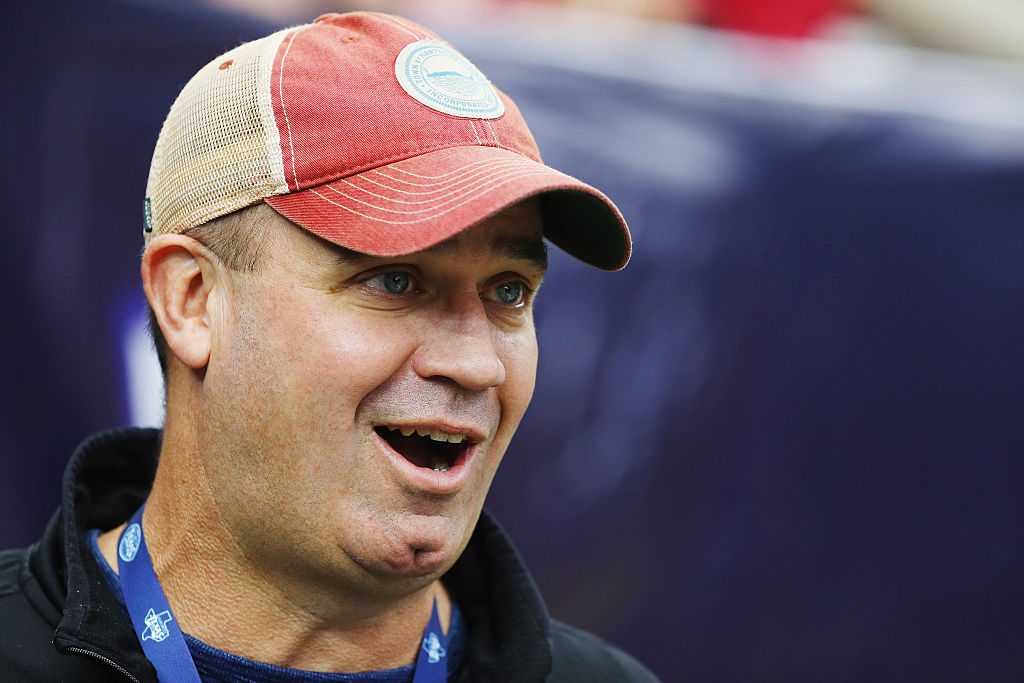 Imagine hiring Bill O'Brien as your chief play-caller and having it be a genuine improvement. The good news here is that Bill O'Brien is an actual offensive coordinator. The bad news is that he is Bill O'Brien. You are going to read a lot of "Bill O'Brien has the offense back on track!" stories this preseason. But Bill O'Brien's specialty is following his players home so that he can yell at them some more, so you'll excuse me if I'm not convinced. There's a reason DeAndre Hopkins didn't sign here.
As for Belichick, he wants to coach until he breaks Don Shula's all-time wins record, after which inside LB coach and—surprise!—former Belichick player Jerod Mayo will supposedly inherit the job. That's as good a succession plan as you're gonna get from Belichick, who's planned out his own endgame about as carefully as Rupert Murdoch has. Bob Kraft is gonna fire his ass and replace him with Jon Bon Jovi by February. I won't mourn.
Also, Joe Judge is still the assistant head coach here. Just like your boss, no one has any idea what this man does all day.
Your quarterback: Mac Jones, who was forced to endure the indignity of listening to the home fans cheer wildly for Bailey Zappe to replace him. I should fucking despise Mac Jones, given that he plays for New England and looks like a liberal arts college brochure. But Mac Jones hates Matt Patricia, and he probably hates Belichick, too. I can get on board with a guy like that.
I also like Jones because he sucks. From Cale Clinton in the FTN Almanac:
Jones fell from 12th to 25th in passing DYAR and 13th to 26th in passing DVOA. He would second-guess himself on plays and completely lacked the confidence he had as a rookie. His accuracy suffered, falling from 10th to 23rd in our computation of CPOE. He was one of the NFL's worst quarterbacks under pressure. Jones' -145.8% DVOA under pressure and 1.0 yards per attempt with pressure were second worst among starting quarterbacks, ahead of only Zach Wilson.
And yes, I can blame all of that on the fuck factory that Jones was forced to work in last season, but I'd rather not.
Behind Jones remains Bailey Zappe, who is already history's next Colt McCoy.
What's new that sucks: Hungover from last offseason's free-agent binge, the Patriots will have to rely on a slightly revamped coaching staff (AHAHAHAHAHA) to un-fuck what's been fucked. Otherwise, we're talking about an offense that will need new WR JuJu Smith-Schuster (replacing Jakobi Meyers) and new TE Mike Gesicki (replacing Jonnu Smith) to fix everything. God, Belichick loves spending money on tight ends. He probably offered Anthony Becht a two-year deal in March. New RT Riley Reiff has played for 56 different teams and is here to replace a hodgepodge of Guys who manned that spot a year ago. Throw in LT Trent Brown and New England has a pair of tackles who are just about older than their head coach.
That means it'll fall on LB Matthew Judon, returning DE Trey Flowers, rookie CB Christian Gonzalez, and the rest of the defense to carry this team. Given the retirement of Devin McCourty, that won't be any easier this season than it was a year ago.
The good news is that Boston isn't actually a football town, so only 10,000 people will tune in to watch them try to win every game 9-7.
Why the players think you suck: It's not just the coaching staff that's badly out of date here.
The player respondents' feedback from our survey described the club's facility as old, dated and in need of renovation. The staffing of the current facilities was also flagged as an issue in need of improvement, specifically in the weight room and training room. The player respondents' indicated that facilities and operations at the Patriots can use a refresh.
The good news is that the Patriots actually feed their players, which is a genuine shock to me. That's not how iron sharpens iron.
What has always sucked: The loudest Boston fans are the ones who don't live there. No fan of this team knows a goddamn thing about how football works. Traffic in New England is awful everywhere, all of the time. Taking any wrong turn in Boston will add 90 minutes to your drive. Bill Belichick couldn't draft a good wideout even if they went to Hobart. The Bruins choked. The Red Sox are now cheap as shit. Jaylen Brown is the Kirk Cousins of basketball. The most exciting thing anyone can do in Boston is leave it. I'm done here. Get fucked.
Ratto says: This team's glory days are no longer visible in the rearview mirror. The camp competition between Mac Jones and Bailey Zappe that Belichick insists is real feels like the good old days of the early '90s, when Marc Wilson and Tommy Hodson were fighting for the right to hand the ball off to John Stephens. In short, these are the last twitches of the Ottoman Empire, only nobody can convince Belichick to wear a fez on the sideline.
What might not suck: You will still sweep the Jets this season. It's a lock.
HEAR IT FROM PATRIOTS FANS!
Alex:
I paid for Sunday Ticket so I could watch a mediocre defensive coordinator run offensive plays that would only work against a defense he designed. I watched those fucking games because I am dedicated to proving to myself that I'm not a front-runner. Nobody on earth gives a shit. 
Patrick:
I'm excited about Bill O'Brien. How did I get here? How could this happen?
Paul:
There's got to be another Belichick son being held hostage in a basement somewhere by Matt Patricia. That's the only way I can rationalize last year. 
John:
In a year during which the NFL enacted rules changes to minimize the importance of special teams, we draft a kicker, a punter, and a kick return specialist, and then we give the largest ever-contract to a long snapper.
Matthew:
We are now fans of a normal team and we absolutely cannot handle it.
Chris:
The defense scored more touchdowns than any receiver or running back on the team. 
Jack:
DeAndre Hopkins took one look at our QB room filled with Deloitte summer interns and decided he'd rather catch passes from charisma vacuum Ryan Tannehill and Malik Willis's 42.8 QBR. Can't say I blame him.
Rob:
The best touchdown pass we threw all year was caught by someone that hasn't played for them since 2016.
Jack:
Belichick's "being a complete asshole for no reason" press conference schtick was hilarious when they were actually fucking good. Less so now.
Joe:
Belichick only cares about beating Shula's record and would draft the Gillette Stadium parking lot attendants if he could to avoid owing his success to anyone else.
Rhyan:
I don't know if Mac Jones is a good quarterback, but it'd be good if he had a top target to throw to so we could find out. 
Old Chief:
They are the favorite team of every reactionary asshole who isn't a Cowboys fan.
Jess:
We're at least 80% responsible for the meteoric rise of Michael Strahan's celebrity.
Tavis:
The highlight of my season was getting into a Twitter argument with a former Alabama OL after I correctly predicted a Mac Jones INT against the Bears. He called me "not a true fan". I wish I could quit this train wreck and he could be right.
Dylan:
FUCK DION LEWIS. ASSHOLE IS HEALTHY FOR HALF A FUCKING SEASON AND BELICHICK THINKS HE'S WALTER GODDAMN PAYTON.
Tugg:
"Mac Jones is looking to revert to 2021 form," Gee how the fuck did that work out.
Matt:
I'm convinced these fucking rubes in Gillette only chanted for Zappe because they liked chanting his stupid name.

When Mac Jones is made out to be the reasonable and likable one in your operation, you're truly amoral.

Jack Jones had more firepower at Logan Airport than the Patriots offense will have all season.
John:
I figured out the percentage of active NFL players born in New England. We only comprise 1.2% of the league. If you want to be more accurate, it's only .8% of the league if you strip out Connecticut because if you're athletic and from Connecticut, you're probably from the tri-state area instead of the farm country northeast of Hartford.

This isn't our sport. I can't believe that Tom Brady allowed us to pretend that it was for 20 years.
Brett:
I was recently at a cookout with a woman from Nashua. I made the mistake of talking football with her, and 30 seconds into our conversation she gave me the, "Tom Brady's dead to me if he doesn't sign a one-day deal to retire with the Patriots." I asked her what she meant. "After all Mr. Kraft has done for him," she told me, "he doesn't have a choice." No one represents our fans better than her.
Corey:
The hushed, reverent tone people in New England use when talking about Mister Kraft, like they genuinely think he's going to offer them a job at some point. 
Jon:
I moved to Tokyo in January 2019, watched the Pats win the Super Bowl at 9am, then promptly started pretending that football didn't exist. Looking at the last few years now, I think I made the right choice.
Sarah:
I have nothing good to say about my Patriots this year. The truth is they are going to be another mediocre team that makes me want to poke my eyeballs out with a pencil on Sunday afternoons.
Carrie:
Last summer I attended an Elton John concert at Gillette Stadium. One of the world's most iconic performers playing decades worth of hits for his final tour, backed up by an absolute killer band. 

The crowd cheered the loudest when the giant screen flashed on Mr. Kraft in the audience. 
Shane:
Belichick likes nothing more than looking through the stands at each game, seeing whose jersey the highest number of people are wearing, and getting rid of that player. 
Kevin:
Every draft is just linebackers and O-linemen.
Dan:
Matt Patricia is a loathsome, deeply unlikable fatass who steeps his beard in Vienna Sausage water in lieu of bathing.

I don't like this team anymore. I don't feel compelled to watch them. I simply don't care. 
David:
This season, whenever I watch Mac Jones cosplay as a functioning adult, my only thought will be that these are karmic chickens coming home to roost after years of spying, poor draft decisions, hubris, and managerial ineptitude. I hope Mac gets sacked back to whatever daycare he escaped from in Week 1 and the fanbase has to earnestly discuss the plausibility of Bailey Sound Effect at QB. Fuck this sanctimonious bunch of losers into middling NFL hell for the rest of their days.
Eric:
Ninety percent of people in New England don't follow the Patriots, but they'll turn on you the minisecond you say anything bad about Mac Jones. Meanwhile, show blitz on Mac Jones and he melts down. 
Trever:
I want to shove an ice pick in my temple every time I hear that someone took "the Macpill."
Darrin:
We've played three seasons of .500 ball and the fanbase is in meltdown mode. The owner has responded by building the world's largest outdoor ad delivery system.
Hillary:
Bill Belichick is a sociopath with a touch of conversational Asperger's that pings every time someone asks an arcane punting question. He hired his buddy (and accused rapist) Matt Patricia to do the wrong job just so that he didn't have to pay a coordinator's salary, and then got even more sour about being held accountable for it.
Matthew:
This team is as boring as a Wheat Thin and yet there's no shortage of fucking material. Half your inbox is going to Matt Patricia jokes, which is impressive given that he was already synonymous with "upwards-failing Mr. Smee" before last year. This defense is going to be so good that there is a decent chance we go 4-13 while losing each game by two points or less. We went from 15 years of having the most innovative, state of the art offense in the league to plays I recognized from beer league flag football. I used the Obama poster meme generator to make one with Bill O'Brien and HOPE, and I'm not even embarrassed.
Daniel:
Mac will help them get to 7-10 wins this season, nothing will matter, and everyone will continue to hate them.
Ryan:
Most fans have hated my team my entire adult life. This was fun when they were steamrolling the rest of the league for 20 years. Now, they're a dumpster fire and everyone still hates us, and it's not fun anymore when strangers talk shit to me at the bar while I'm just trying to watch my game in peace.

Our quarterback is a pudgy, noddle-armed southern gent who seemingly spends more of his offseason posing with his girlfriend and her goldendoodle than doing anything to get better at football.

We just gave a big contract to the wide receiver who ranked dead last in separation last season.

I'm rooting for mediocrity over the next two seasons just so that Belichick can pass Shula's record as soon as possible, retire, and the team can finally bottom out to play the franchise QB draft lottery. Jonathan Kraft will still find a way to fuck that up.
Gary:
We went from the most boring, punchable-faced white boy quarterback to the an even more boring, punchable-faced white boy quarterback. We spent all off season on the Will They/Won't They tour of DeAndre Hopkins because our receiver options are a mix of used tissue paper and Hunter "I Block Good" Henry.

Also, fuck this team for setting unreasonable expectations forever. I should be THRILLED by a 9-8 season with the ICU our offense looks like. But no, I gotta listen to other fans say that anything less than 12 win and another ring is abject failure. Fucking Brady.
Christopher:
My dad used to say the most exciting moment he had as a Pats fan growing up in the late 70s/early 80s was seeing someone get stabbed in the Sullivan Stadium parking lot. Gonna be a thrill to watch this fanbase descend back to our true nature. 

No one will be saying "do your job" come the 3-14 2025 season.
Adam:
Fuck Joe Judge with a gavel.
David:
Our quarterback seems like his ceiling is Kirk Cousins. Our backup quarterback also seems like his ceiling is Kirk Cousins.

The longest tenured coach on the staff, other than Belichick, is his son. The third longest tenured coach is his other son.
Andy from Quincy (yes he's actually from there):
The Patriots are never going to truly suck. Not like the Texans suck now, or like the Bengals used to suck before Burrow. There's still a decent chance the Patriots finish second in the division, get a playoff berth, and get stomped by Mahomes or Burrow or whoever. But the kind of sucking the Patriots are going to do is going to be a lonely one. We've enjoyed too much success to even be able to pull up to the bar with other fans of teams and raise a glass in commiseration. We haven't put in the requisite amount of suffering to earn any respect, so nobody's going to give us anything but mocking pity when Mac throws another game-killing interception.

And this is all because the brilliant but crusty head coach is willing to do everything, up to and including selling his children, to take the all-time wins record and piss on Don Shula's grave before he retires. Undoubtedly, when that day comes, there will be a $45 t-shirt on sale in the team shop within a half an hour, and said t-shirt will appear stretched the flubby carcasses of many Southie dipshits for years to come.
Chris:
After being on the receiving end of a lot of NFL hilarity (the butt umble, the Colts swinging gate fake punt, Sam Darnold seeing ghosts, etc.), Belichick and the Pats finally gave back.

The Pats are again going to be 8-9, but it'll be a really competent and boring 8-9 with none of the panache that Jakobi Meyers showed against the Raiders.
Joey:
Fuck Route 1.
Chris:
This team has turned all of my family and friends into braindead sheep.
Claire:
Life is mostly better since I last wrote. I originally wrote in because my husband had blown up at me over watching the Tampa Bay Super Bowl. Things got really bad not long after that, and my family and friends urged me to leave with our infant son because it was not safe. I did, he had no interest in getting help, and I got a divorce. It was horrible. I was worried about supporting myself and our son, and my ex is not paying the support he owes.

I quit my job for a better paying position, was asked to return to my previous job for a much higher salary, and was able to keep the house. I have returned to graduate school and have much to be thankful for. This website and its podcasts were and are wonderful distractions.

The Patriots, however, are not. They remind me too much of my ex.
Brendan:
Let's look at where they are set to rank in actual cash spending the next few years:

2023 - 31st
2024 - 31st
2025 - 32nd
2026 - 31st

How has our team owner, Aristocrat Droopy Dog, chosen to improve the problems in Foxboro? By making the brave decision to send in more lighthouse.
A Different Brendan:
You can get in trouble for standing during the game.
Another Different Brendan:
It was ten years ago this summer when Aaron Hernandez murdered Odin Lloyd in an Attleboro industrial park. As far as we know, his motive either to cover up his involvement in another shooting, to cover for his bisexuality, or for absolutely no reason at all. 

Looking back, it was the first sign that there was something very wrong with the fandom around which I was basing an embarrassingly large part of my personality. At the time I was an active alcoholic, and my football fandom was an easy way to cover my problem drinking.

But Odin Lloyd's murder shook me. I had made all sorts of compromises to sustain my fandom—the jingoism, the militarism, the concussions, the stadium swindles—but this was a bridge too far. It was so brutal, so pointless, and yet the Patriot Machine was revving up for the season without missing a beat. It felt bad. My chud friends were sharing "Free Hernandez" memes to troll me(?!), which made me take a look at some of the people I was choosing to spend my time with.

I resolved to stop watching the NFL that fall and did so, missing almost all of the Super Bowl season. It didn't matter, I felt better. Looking back, it was one of the first good decisions in a chain of events that led to my eventual sobriety, which is something I am immeasurably proud of myself for achieving.

And so a message of hope for the WTYS: you can change. You can stop doing things that hurt you ,and choose something better for yourself. This fall I will walk by the bars filled with Pats fans, and know I'm not missing a thing. 

Also, fuck Dave Portnoy with a scalding hot slice of pizza.
Submissions for the NFL previews are now closed. Next up: Green Bay Packers.
Stay in touch
Sign up for our free newsletter