Some people are fans of the Dallas Cowboys. But many, many more people are NOT fans of the Dallas Cowboys. This 2020 Defector NFL team preview is for those in the latter group. Read all the previews so far here.
Your team: Dallas Cowboys.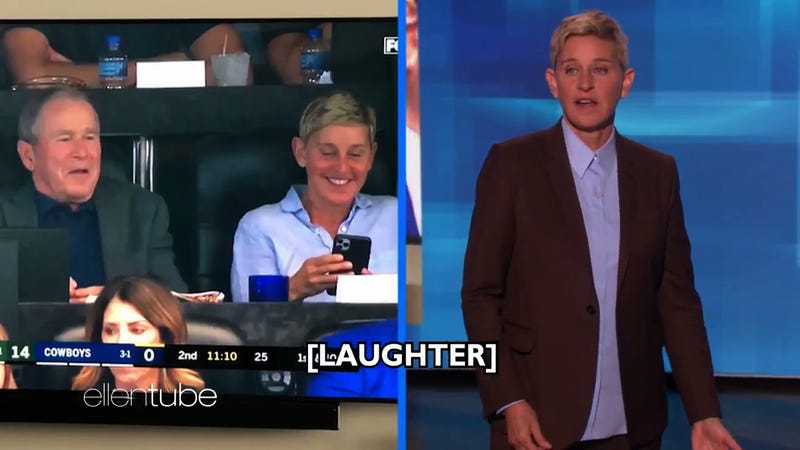 Your 2019 record: 8-8. The Cowboys beat a grand total of two teams that ended the season with winning records, and those teams each went 9-7 and failed to make the playoffs. When the Cowboys DID play a real team, well…
Tells you something that God Himself prefers the fucking PATRIOTS to the Cowboys. All the megachurches in Frisco can't buy you His karma. Anyway, the Cowboys blew a 3-0 start which finally forced Jerry Jones to fire Jason Garrett. No more Princeton Boy! No more waiting until one second left to call timeout! No more kicking a field goal when you're down by 12 with two minutes left! YOU'RE FREE! FREE AT LAST FROM ALL THAT JAYVEE HORSESHIT!
Wait a second…
Wait a moment…
No…
It cannot be…
Is it really?...
Your coach: AHAHAHAHAHAHAHAHAHAHAHAHAHAHAHAHAHAHAHAHAHAHAHAHAHAHAHAHAHAHAHAHAHAHAHAHAHAHAHAHAHAHAHAHAHAHAHAHAHAHA
You really did it! You hired Beav! This was the best thing that happened in 2020. I know that bar is rather low, but still. The Cowboys fired one overconfident dork and replaced him with the MOST overconfident dork. I'm not sure Mike McCarthy's brain has ever come into contact with oxygen. Last time anyone saw him in public before this presser was when he went the Full Sports Dad and chased a bunch of high school refs off a basketball court. He looks so stupid without a hat! Look at that idiot! Gosh, this sure is a fancy restaurant we're eating at, honey!
"Everything we do is about winning," McCarthy said to the team via a video provided by the Cowboys.
See that's funny because other coaches are SO not like that. I'm sure Packers fans have already warned you, but Texans pride themselves on being terminally unable to listen to anyone. So I'll say it all again, in remedial bullet point form. Mike McCarthy…
Will manage the clock as well as Greg Abbott has handled the apocalypse
Won't run the ball enough
Will call plays his quarterback will deliberately ignore
Will sit on ANY lead
Will trust a playbook he compiled in 1993 and has left unchanged ever since
Will skip team meetings to get his bunions rubbed
Will get pissy ANY time anyone notices any of the above issues. "Well I'm HAPPY with our roster Bob, so I resent that question."
Will usurp play-calling duties the second Kellen Moore runs a mesh play
In theory, Jason Garrett's endless tenure prepared you for this, but truly nothing can prepare anyone for The Mike McCarthy Chronicles. This is particularly true of Cowboys fans, who lack working minds. Mike McCarthy lives to do the opponent favors. There is no punt team he won't send out onto the field in clutch situations, no fade route he won't call, no tight end he won't ignore. He is the un-master. I'm so happy he's your problem now. But he's not the only new failure on staff!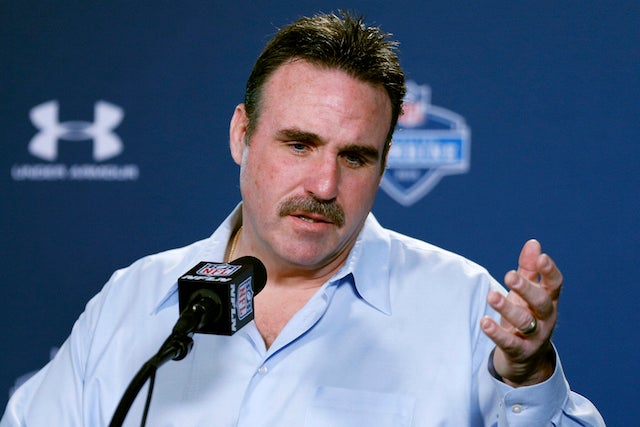 "You want a face mask? Fallout Sally down by the lake'll make you a mask that'll keep out EVERYTHING, okay? I put one on and I couldn't even smell my own butt stuff. And she only charges you half a sack of flour for one. I can't even buy used hair at that price." That's new defensive line coach and five-tool vagrant Jim Tomsula, and he's got a sleek new look to boot!
I hate it. I want Jim Tomsula. I don't want post-rehab Jason Giambi.
Your quarterback: Dak Prescott, who pulled a Kirk and signed his franchise tender to bet on himself. He could be tagged again next offseason, but when Jerry Jones falls in love with a player, or a business, or the last stripper he met, he doesn't fall in love half-assed. Dak is gonna get enough money to make your tits explode and it's gonna be a massive disappointment to people on Twitter who are CONSTANTLY monitoring the feeds to make sure black athletes aren't overpaid.
This is like Melvin Gordon's holdout, but five times more depressing. Anytime you hear someone use "As a Cowboys fan" as a preface, make sure you record/write down/screenshot whatever comes next, because you will be able to make them fucking eat that ensuing statement for the rest of their lives. You tell me you're a Cowboys fan (and Cowboys fans LOVE establishing that non-bonafide), I'm already rolling my eyes. Because I know whatever take you have coming next will make Jason Whitlock look like fucking Roger Angell. The Cowboys, like the Packers, have been gifted back-to-back franchise QBs with no years in the wilderness separating them. And during that run, the only thing you've ever heard from these fans DURRRRR WE'D PROBABLY BE BETTER OFF DRAFTING CHRIS RIX JR. DURRRRR. I hope Dak asks for more than even Jerry is willing to pay and then signs with the Giants.
Your backup is Andy Dalton. This is the only NFL city on Earth where fans actually think Andy Dalton would make a refreshing alternative to their current starter.
What's new that sucks: Aldon Smith is here because the Cowboys can't exist unless they have at least one defensive starter who is always suspended. He played well against the Rams, but please don't get used to that. But Smith is just one of many defensive free agents that Jerry and Stephen Jones doled out some sugar to. They also signed Dontari Poe, who was hurt last year. They snatched Everson Griffen away from the Vikings. Griffen suffered a terrifying nervous breakdown two years ago. Signing with Dallas when you have a mental illness is like attending a Smash Mouth concert when you have a compromised auto-immune system. The Cowboys also brought in Gerald McCoy and then cut him when this happened:
GAHHHHHHHHHHHHHHHHHHHHHHHHHHHH. Fuck? FUCK! I'm gonna hug my quads extra hard before bed tonight. Noncontact football injuries are the scariest. Shame McCoy didn't split a surf'n'turf with the Double J right before this happened. Jerry might have ended up actually treating him with compassion.
Even with McCoy gone, the front seven has been superficially beefed up in typical Dallas fashion. Meanwhile, your starting corners are Chidobe Awuzie and rookie Trevon Diggs. Remember when Sam Darnold hung 300 yards on this defense a year ago? Get ready for that kinda shit to happen again and again. I remember that Jets loss vividly because everyone, myself included, treated it as a strange anomaly. "Whoa, how could the Cowboys lose to the Jets?" OF COURSE THEY LOST TO THE FUCKING JETS. THEY'RE THE COWBOYS AND THEY HAVEN'T WON DICK SINCE I WAS A VIRGIN. People get lofty expectations for the Cowboys every year because A) their fans do likewise and B) they're on Sunday Night Football every other game. Meanwhile, they go 10-6 and then 6-10 on an eternal loop. And now Mike McCarthy is the coach. "What the fuck did you expect?" should be this franchise's motto.
Ha Ha Clinton-Dix is here because no one else wants him anymore. Jason Witten went to Vegas to die. Travis Frederick retired at the young age of 29. Leighton Vander Esch has already picked up the slack for Sean Lee and gotten hurt.
What has always sucked: Jerry Jones will never win another Super Bowl. And I know you're probably like, "Well he's gonna die soon anyway," but you are wrong. The worst of us live FOREVER. And they do so at the expense of the rest of us.
Jerry's gonna invite thousands of people to come die at his boutique eyesore and those people are gonna go there ENTHUSIASTICALLY just to stick it to that Dr. Fauci. Normally I would be delighted at the prospect of an accidental Cowboys Nation genocide. But you've seen what I've seen this past year. My kids can't go to school. They can't play sports. I can't hug my parents without sequestering myself inside a fruit cellar for two weeks beforehand. Life is now demonstrably worse than it was just a year ago not just because of Trump, but because of Jerry and Greg Abbott and the parade of aggro imbeciles that gleefully dance for them.
Thanks to the virus, I can now, with laser accuracy, know exactly who turned America into a shitstain with a border. This is Florida's fault, and Georgia's fault, and DEFINITELY TEXAS's fault. North Texas, in particular, is home to a hybrid species of rednecks and overentitled suburbanites that thinks a pandemic is something you can return to Nordstrom if you bitch loudly enough at the clerk about it.  These are Jerry Jones's people, and he's gonna feed them into his airflow buzzsaw while chuckling from a hermetically sealed luxury box. The man will stop at nothing to put the toothpaste back in the tube. I fucking hate his guts. When he dies I'm gonna wipe my balls on his headstone.
What might not suck: This is the best team in the division. That's a low bar, but since when did anyone in Dallas have standards?
CeeDee Lamb has an adorable name.
Ratto says: "Jerry Jones is so past his sell-by date that he can now go more than 100 days without forcing himself on an unsuspecting mic jockey. Nobody feels the worse for the silence. The Cowboys did a long and involved dance with Dak Prescott that will almost certainly result in them paying him far more than they ever would think of paying him under normal circumstances. Otherwise they continue to lead the league only in people who ask the rhetorical question, 'Is this Finally Dallas' Year?' Let me help you with that. No.
"To dwell much more on this is to pave over pavement. They haven't won a Super Bowl in 25 years, their postseason record since then is 4-10, and by and large they are the quintessential big hat/no cattle team. They always seem like the team that made the biggest off-season splash and still end up making nothing out of it; this year, they got the very good Gerald McCoy and he immediately ruptured a tendon and won't play this year.
"And now, worst of all, they won't have Jason Garrett to kick around anymore, meaning that there better be a Dak-Andy Dalton quarterback controversy and Luka Doncic better agitate for a trade to Sacramento, or else more people are going to start kicking Jerry because that's all the distraction this market will bear."
HEAR IT FROM COWBOYS FANS!
Andrew:
I've been waiting for Jerry Jones to die for years and I'm starting to wonder if he ever will.
Wyatt:
If I'm happy on Sundays, there's a good chance that Jerry is happy too. Makes me feel like a monster
Tyler:
We are America's Team in the worst possible connotation.
Matt:
Will I be there watching every down of this shitshow? You bet your ass. After all, you can't be self-loathing if you don't have anything to loath.
Richard:
The taxpayer funded stadium that opened nine years ago is no longer the biggest, ugliest waste of tax dollars in Arlington history, so Jerry will probably look to replace it in about four years.
Kyle:
Why won't they fucking sign Dak?!?!?
MJ:
Ol' Jerruh is going to fuck it all up with the Dak situation and we will be stuck with Andy Dalton for a decade.
Steven:
They can't sign Dak to a proper extension because they gave all their money to a running back, a position only idiots pay a premium to.
Jim:
Jerry Jones. Greg Abbott. Dan Patrick. Jason Garrett (forever and for always). Dak's forthcoming contract. The blue jerseys. The game or three we'll lose this year that we have no business losing. The MAGA ethos that permeates the organization. Jason Garrett.
Amanda:
I was driving around town the other week while doing errands and listening to The Distraction when one of y'all mentioned Mike McCarthy's name in passing. I'd completely blanked out that he was now my team's head coach. Remembering this awful fact, I yelped out "FUCK!" so loud that the dog hanging out the window in the car next to me was startled. Sorry for interrupting your vibe, doggy.
Erik:
You could tell exactly how big of a Cowboys fan each of my uncles was based on how much they drank, how many guns they owned, and how openly racist they were. It was an exact correlation.
Leighann:
The team fired its previous head coach, Jason Garrett, an offense-minded coach who was often criticized for not being creative enough on offense, and replaced him with Mike McCarthy, an offense-minded coach who was often criticized for not being creative enough on offense WHILE HAVING AARON FUCKING RODGERS, IN HIS PRIME, AS HIS QUARTERBACK.I feel sorry for Dak.
Austin:
Instead of Clappy McClapperton we now have the coach who was so bad that Aaron Rodgers called his own plays and iced his coach out of the offense. The perfect man to take over with a QB in a protracted contract negotiation who is going to cost 75% of the cap next year. Fuck.
Rob:
You know what? I'm part of the problem. I've already gone through the schedule and booked Monday mornings off work after late kick offs (UK fan here). I've already convinced myself that with our offense, McCarthy can't fuck up that badly, right?? Hell, by mid September I'll be well on my way to convincing myself we can win a Super Bowl despite everything I've seen. Fuck Jerry and double fuck Beav.

Dez caught it. Fuck me gently with a chainsaw.
John:
Jerry Jones is like in RimWorld when one of your colonists dies from an infected squirrel bite but you haven't had time to move his body out of its deathbed. He's just lying there, a literal and figurative anchor that saps the colonists of their mental health and motivation to succeed.
Brian:
From the 1966 season to the 1995 season, the Cowboys played in 16 of the 29 games where the winner went to the Super Bowl (going 30-18 in the playoffs in those years). They are 4-10 in the playoffs in the 25 seasons since.
Daniel:
The team had its best draft in years following Jerry Jones locking himself on his Lex Luthor villain yacht, so now Jethro will be convinced he's an expert on all matters. The result will be a packed stadium with a super spreader event large enough to crash every hospital in DFW. Luckily all the players will have hydroxychloroquine in their lockers next to the salt tablets and Toradol dispensers.

Before Jerruh's customers are all on ventilators, they will surely hurl a ten gallon hat's worth of racial slurs at the same guys they airbrushed on the side of their trucks.

And this is not even the most evil team in the division. I hate that I like this sport. I hate that I jumped on their bandwagon in the 90's. Hopefully Biden makes this sport illegal.
Joe:
Two different family members of mine have separately named children after Ezekiel Elliott. TWO!! And both of them were born after the suspension!! Unfuckingreal! And my weird family is not alone. I just feel for all the elementary school teachers of North Texas who in a year or two are going to begin to be greeted by a class that is 25% Ezekiels and 25% Elliotts. At least they'll immediately know the parents are unwavering assholes.
David:
Mike McCarthy? MIKE MCCARTHY? This is a man who starts instructing the offense to center the ball for the field goal attempt when they cross their own 40 yard line. This is a man who would punt on second and 10 if he thought he could get away with it. This is a man so used to the excuse "we had faith in our D to get the ball back for us" that he may well one day use it during his own murder trial. Mike McCarthy is what you get if you leave Jason Garrett overnight in the congealing grease of a deep fat fryer. Fuck me sideways.

Also, fuck Jerry Jones with a bronze statue of a razorback.
Richard:
We won three Super Bowls when I was a teenager and we make Boston fans look meek. Our state is soaked in plague, hurricanes now destroy one major coastal city a year, global warming is going to burn this state to the ground, but still we'll sit around in August talking about how "this year is the year!" Myself included.

Fuck me, go Dak.
Chris:
The Cowboys suck ass and will continue to suck ass until Jerry Jones gets too close to a tiki torch and goes up in alcohol-soaked flames.

The Cowboys exist as a punishment for the hubris of the state of Texas. It's all unearned swagger and talk of glory days. I think it would almost be better if Jerry was a cynic just using the team as a piggy bank. However, he actually seems to really genuinely care about the team and players, and is just a fucking idiot. Goddamnit.
Luke:
God I hate my team. Jerry is every rich douche who thinks they are the smartest person in the room because they lucked into money. I'd say he's the worst owner in the NFL but Dan Snyder still exists.

Jerry also completely failed to sign our franchise quarterback. QB is the single most valuable position in the NFL by a mile. When you found a top 10 one, how the actual fuck do you manage to not sign him and put yourself in the worst possible negotiating position going forward?!?!

McCarthy is ready to unleash the best offense of 2004 on the NFL. I'm sure no one will see it coming.

Our whole team is built to win now except there is absolutely no chance we will actually win. It's what our owner, our team and most importantly our fans deserve. Our dumbass mouth breathing, anti-mask, MAGA chud fans deserve the misery this team provides a regularly as Old Faithful. 2/3s of our fanbase are bandwagon people from the 90s who were too damn dumb to get off the bandwagon when the good times ended and now pop up claiming to be fans every time Dallas manages to win two games in a row. I can't watch their games in Cowboys bars because whenever I do I always end up wanting to throw bricks, chairs and sometimes an entire table at fans that are supporting my own team.

Our team is like 2020 The Team. Starts off looking okay but turns into a sewage plant explosion at the worst possible moment, leaving all of us covered in shit.
Dallas Defector:
The Dallas Cowboys are the team for 40somethings who gave up on their dreams and moved to Texas for some bum-ass office job because the pay is good and a house there costs, like, seven dollars. Refusing to confront the fact that they have willingly resigned themselves to the slow death of suburbia, their hopes and dreams become entwined with the Cowboys, because if they're going to spend the rest of their lives in middle management for Texas Instruments, at least they can be From The City Where The Good Football Boys Live.

And so, Dallas rallies around their Cowboys like an entire fucking metroplex of Dance Moms, demanding that their special boys win the big game so that they can be adjacent to something that happened for once in their goddamn lives. This is not necessarily a problem unto itself, although it is very sad. But the problem lies in the point of the season where, like Sisyphus tumbling back down to the bottom of the hill, the Cowboys inevitably fuck it up. Then, astonishingly, the entire city just gets cranky, having the cruel grip of reality crush them again, because just like them the Dallas Cowboys haven't done a goddamn thing since the mid-90s.

God forbid you be one of the city's thousands of bartenders who have to work the Hell Shift during the game where the Cowboys choke and the whole bar instantly gets mad for no reason. Or God forbid you be one of the city's sports radio personalities, who must walk the tightrope of both being True Cowboys Fans, but also suitably performatively angry at the team to appease the fans. And if God truly hates you, he makes you one of the standard-bearers for the team: the Daks and Zekes of the world who become the face of Why We Fucked It Up This Year, pivoting from the city's Most Special Boy to Football Satan over the course of four quarters. There are a great many NFL teams that are bad at football, but the influence of the Dallas Cowboys over the city of Dallas is a pestilence of biblical scale.

Also, Whataburger isn't even that good. Everyone just gets the Honey Butter Chicken Biscuit. What does it say that no one gets the burger at the burger place?
Elliot:
After rooting for the Cowboys for so many years, I finally went to Dallas last year to see a game. It is a miserable city. It's too hot and literally nothing is nice to look at. It's like you're stuck on Mars. AT&T Stadium is very big, and that's it. A monument to capitalism and consumption, which is why it feels empty and hopeless.

Anyone who goes to a game there this year, with their mask around their neck as they chow down on nachos and guzzle $10 cans of beer and yell in each other's faces, deserves whatever disease they get. Let it all burn. Who gives a shit, it's not like the Cowboys will win anything anyway.
Submissions for the NFL previews are closed. Next up: Pittsburgh Steelers.
Stay in touch
Sign up for our free newsletter