Soccer
Tottenham Gave Up
1:35 PM EDT on April 23, 2023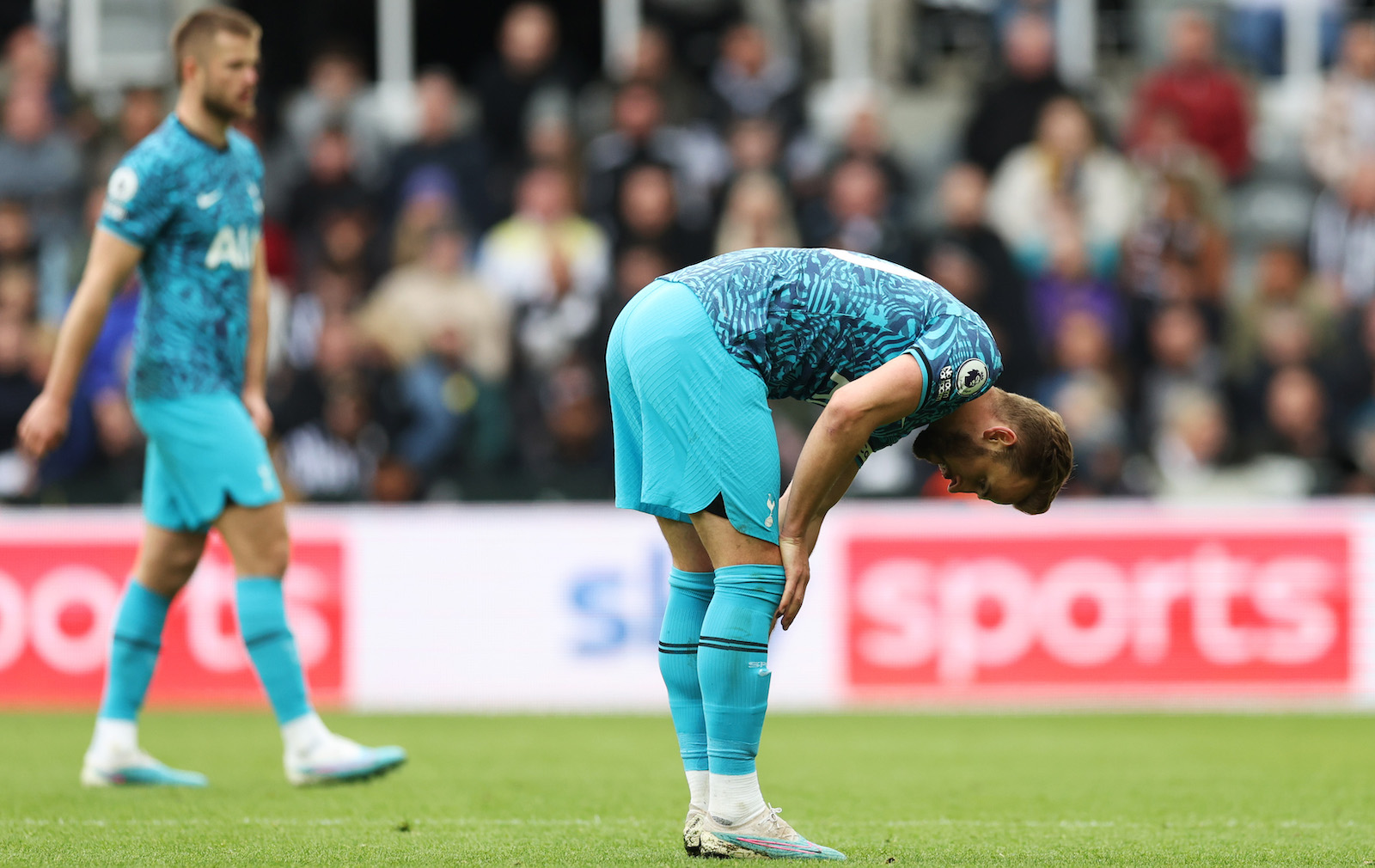 Sunday's Premier League clash between Newcastle and Tottenham was supposed to be the highlight of the weekend's soccer action. The teams came into the game separated by three points and still locked in a battle for a top-four position and entry into next season's Champions League tournament. You could say that battle came to a definitive end by the time the final whistle blew, but that wouldn't be entirely accurate. This fight, and perhaps Tottenham's season, was over in just a few minutes.
Newcastle won the game 6-1 and had a 5-0 lead by the 21st minute. Jacob Murphy scored a pair of goals in the second and ninth minutes, Joelinton added one in the sixth minute, and Alexander Isak followed up with a rapid-fire brace, scoring in the 19th and 21st minutes. Tottenham was just not ready to play soccer on Sunday, and Newcastle punished them for it:
After watching all of those goals, you might find yourself wondering just what the hell Tottenham's defenders were doing out there. The answer is that they were trying and failing to play in a tactical system that is unfamiliar to them. Tottenham has played with a three-man back line throughout the season, but for whatever reason on Sunday interim manager Cristian Stellini decided to set his team up with a back four. This meant that Ivan Perisic and Pedro Porro, two guys who are much more comfortable playing as wingbacks with three center backs behind them, had to man the defensive flanks in a four-man line. You can see just how poorly that went on the first two goals: on the first, Perisic fell asleep at the back post and allowed Murphy to sneak in behind him and bang home the rebound; on the second, Porro got himself all out of sorts and had no idea that Joelinton was right behind him making a run straight into the box. These are the things that tend to happen when you ask players who are not all that interested in defending to play a more traditional defensive position.
But bad tactics can only go so far in explaining why Tottenham got its ass beat in a game that should have brought maximum intensity and effort out of every player on the field. Any team can get caught off guard on the wrong day and ship two easy goals, but good teams, competent teams, hell even just prideful teams tend to find a way to move past those errors and grow back into the game. The game may have very well been decided when the team sheet was printed, but even after those first few goals went into the net Tottenham still had something to play for: its status as a club that people should take seriously.
That status has only ever been achieved in fits and starts, and games like Sunday's are the reason why. Every time this team starts to look like one that just might finally put together a run of success that would require people to finally stop cracking so many jokes at their expense, they go out there and not only lose the biggest game of the season, but lose it in the most humiliating fashion possible. The managers change, the players change, the system changes, and yet these spectacular face-plants continue to arrive with regularity. Tottenham now sits in fifth place in the table, six points behind Manchester United and Newcastle in fourth, and with only a three-point cushion between itself and Liverpool in seventh. It's entirely possible that by the time this season ends Tottenham will not only be out of next season's Champions League tournament, but not even able to slum it in the Europa League.
You know who was right about these jokers? Antonio Conte. When he unleashed his incendiary rant at the end of his managerial tenure, it was easy to read it as buck-passing. Conte knew his time was coming to an end—he seemed to be praying for it—and so it made sense for him to start shifting blame elsewhere in order to maintain his reputation and set himself up for his next job. But what if he was just telling the truth? When Conte lit up his players and the entire organization, the point he was making was that Tottenham is an unserious club, represented by unserious players, and presided over by an unserious owner. If any of that felt like a harsh assessment in the moment, it's hard to see it today as anything other than a hammer meeting a nail.
Stay in touch
Sign up for our free newsletter