Soccer
Does Anyone Want To Finish Fourth In The Premier League?
11:40 AM EDT on April 18, 2023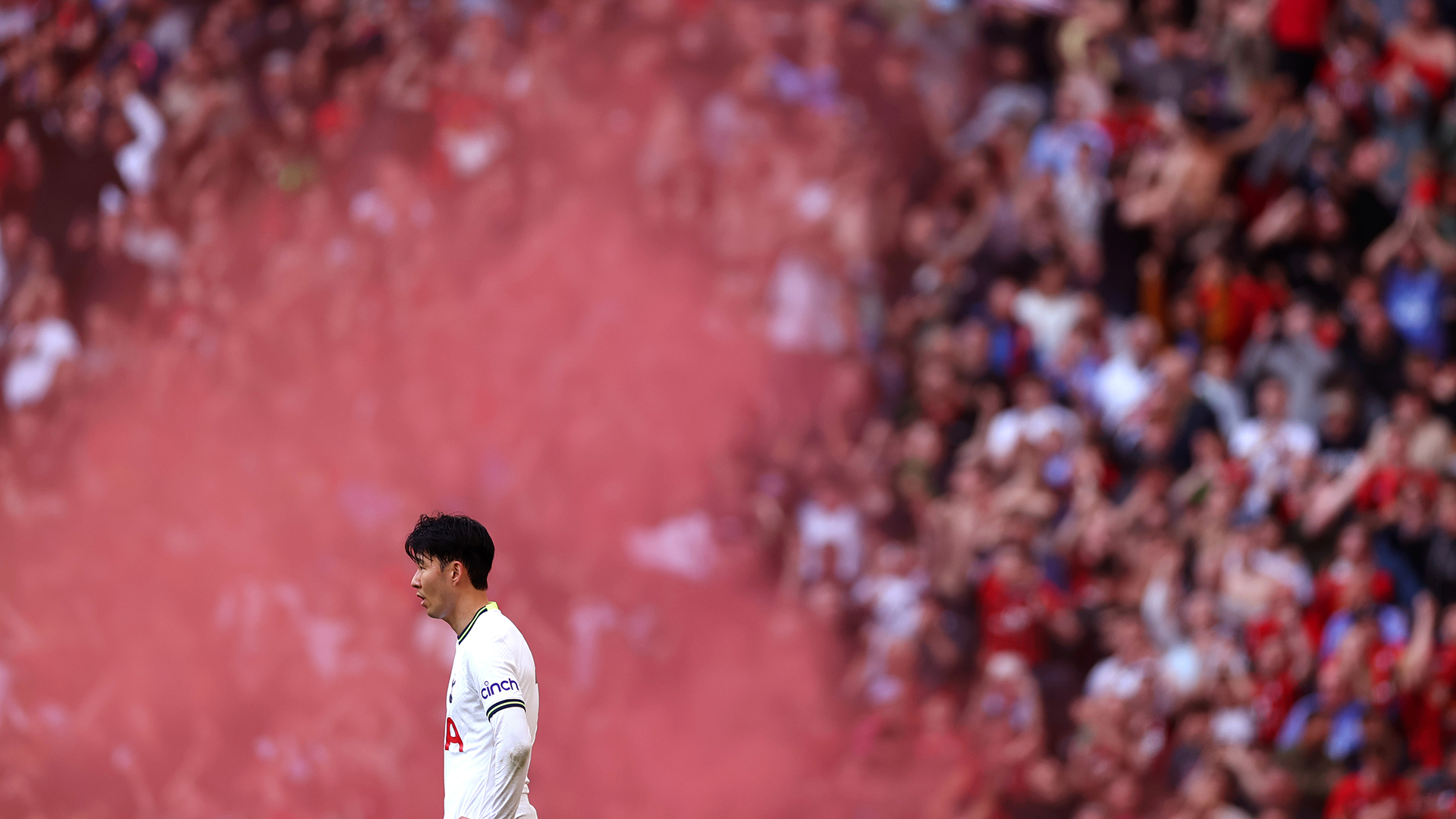 While the Premier League title race and the battle to avoid relegation are both entering their chaotic denouements, there is another messy and confusing race, one that comes with huge financial ramifications for a handful of clubs in the upper third of the table, taking place. This season's sprint for fourth place, and the crucial final Champions League qualification slot that comes with it, is between four teams with a credible chance to at least fool themselves into thinking that the prize could be theirs for the taking.
In reverse order of the standings, those clubs are Liverpool, Brighton, Tottenham, and Newcastle (Aston Villa, currently in sixth place, is close enough to maybe give it a shot, albeit with more games played than everyone else other than Tottenham). Each of those four clubs has looked both excellent and dire in parts this season, except perhaps Brighton, who has simply chugged along at a consistent pace. With the back quarter of the season still to go, and just three separate matches between members of that quartet, the permutations and potentialities are head-spinning to think about. Let's try anyway.
Liverpool and Brighton are somewhat in the same boat, albeit with much different journeys to places 8 and 7, respectively. While Liverpool has been flailing domestically all season long in between big performances, Brighton has simply beaten who it should, and lost without too much fuss to those clubs that are better and/or richer. (Brighton also took four of the available six points against the Pool Boys this season, and knocked the Reds out of the FA Cup.)
The Seagulls brushed aside an early Chelsea goal on Saturday to come back and win 2-1, keeping themselves within arm's reach of the coveted fourth spot. On the other hand, Liverpool's seeming ascent, called into existence by a certain idiot on this website after the club's 7-0 demolition of Manchester United, never really took off, but the club still has a chance after beating Leeds United 6-1 on the same match day that both Tottenham and Newcastle lost.
Speaking of those losses, let's check in on Tottenham. Of the four clubs in prime contention for the fourth-place slot, Tottenham appears to be in the worst shape, despite currently sitting in fifth. Antonio Conte has come and gone as the manager, replaced by interim manager Cristian Stellini. Heung-min Son is the middle of his worst statistical season since his first in England. Harry Kane is trying to do it all, but it has mostly not been enough. Spurs had a late goal from Arnaut Danjuma to equalize 2-2 against Bournemouth, before blowing it so badly that the Cherries won 3-2 off a 95th minute stunner from Dango Ouattara:
It's really bad in this part of North London right now, and unfortunately for Tottenham, it still has matches left against both Liverpool and Newcastle away from home. The Pool Boys have been inconsistent this season, but they still bring it at Anfield. As for Newcastle, the Magpies have the best claim to finishing fourth so far this season. The revamped roster, courtesy of a whole boatload of Saudi money, has clicked faster than anyone could have expected under Eddie Howe, and Newcastle can simply just hold course and clinch fourth, perhaps even by a large enough amount of points so as to render this blog irrelevant by the end of the year.
Currently, Newcastle has 56 points on 30 games played; that puts the club nine ahead of Liverpool (same matches played), seven ahead of Brighton (who are on 29 matches), and three ahead of Tottenham, with one game in hand on Spurs. By any metric, Newcastle should be fourth, and so the club currently sits. Even after getting its shit rocked 3-0 by Aston Villa on Saturday, Newcastle controls its own destiny, and can claim even more separation if it were to beat Tottenham this coming weekend.
Unfortunately, Newcastle also has the toughest remaining schedule of any of the four main contenders for this one spot. On top of hosting Tottenham on Sunday, the Magpies also host league-leading Arsenal on May 7, and finish the season traveling to Chelsea. The Blues may be their own form of disaster, but that's a rough game for anyone, especially if Newcastle hasn't clinched fourth entering the final match day. And though the rest of Newcastle's schedule features relegation candidates, those teams will be fighting for their actual lives, so they will likely not be pushovers.
This opens up a lot of possibilities for the top four. If Tottenham were to beat Newcastle on Sunday, then those two clubs would be even on points. Liverpool likely has to win out and hope for everyone else to drop some points, as does Brighton, though the Seagulls can climb to Newcastle's height without any help. The postponed match between Brighton and Newcastle, whenever it ends up happening, could go a long way towards finalizing a fourth-place favorite as well. Thanks to Tottenham and Newcastle's losses, combined with wins from Brighton and Liverpool, nothing is over just yet, even with a commanding favorite in Newcastle. A few more stumbles, and this foursome would likely group even tighter as this top-to-bottom wild Premier League season reaches its climax.
Stay in touch
Sign up for our free newsletter