MLB
The A's Are A Poison Pill
11:46 AM EDT on April 20, 2023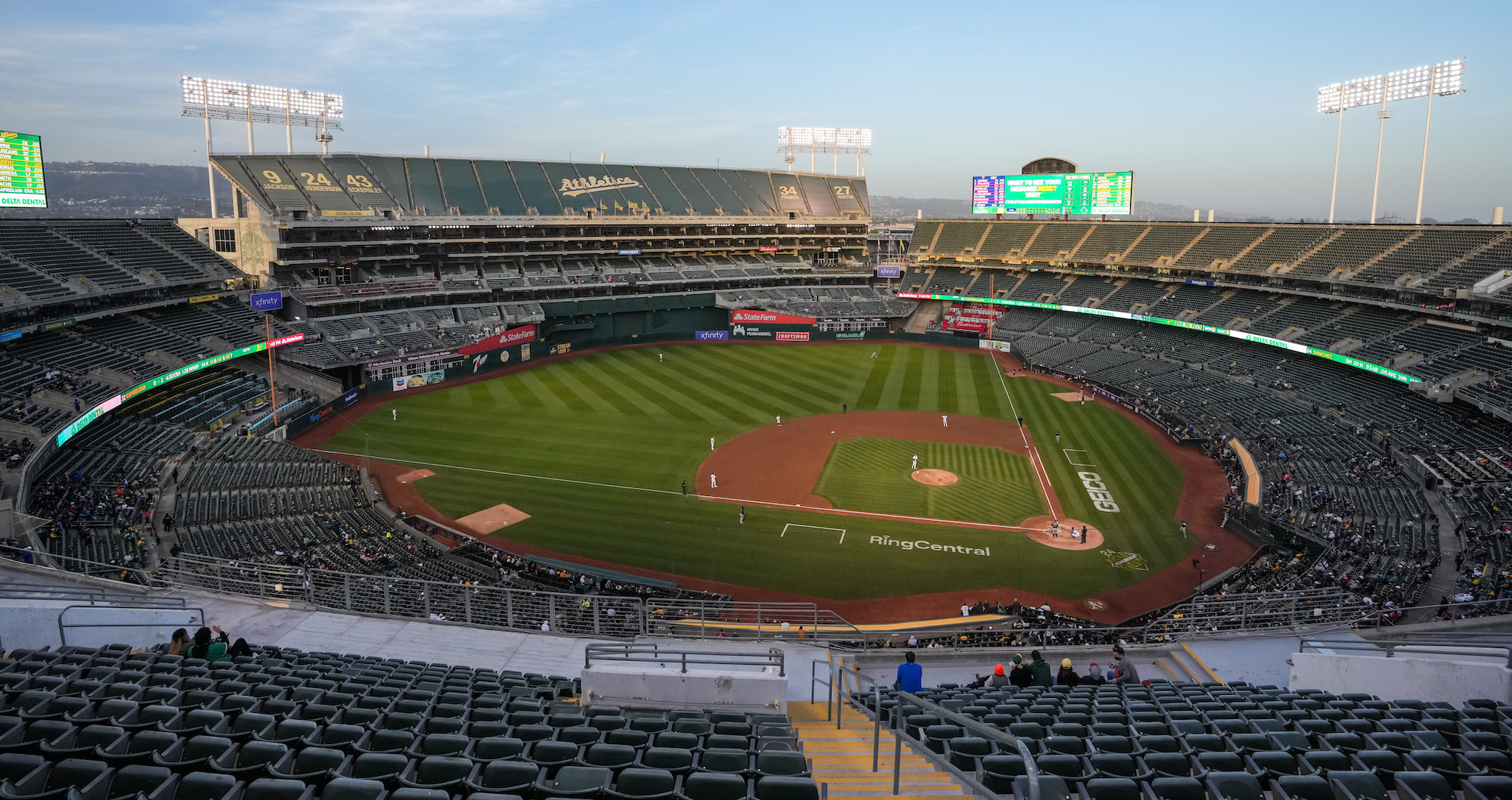 For the record, the Oakland Athletics have entered into agreements to blow town before, and often. In their history, they have moved twice (Philadelphia to Kansas City to Oakland) and talked about it six other times (Denver, San Jose, Fremont, north of the Coliseum, further north of the Coliseum, and even further north of the Coliseum). In other words, they're better at talking about moving than doing it.
This time the target is Las Vegas, and team owner John Fisher has entered into an agreement to buy a chunk of land at the end of the Strip near where the Raiders play and about a mile from where the Golden Knights play. From the outside, it seems to make civic sense. From the inside, there are issues. the same issues that have always dogged this team in its perpetual search to find someone to love them unconditionally.
One, there is the immediate sticking point of the phrase "public-private funding," which strongly suggests that some combination of Las Vegas, Clark County, and the state of Nevada are going to be on the hook for a chunk of this, and those coffers still have scorch marks from the $850 million they promised for the Raiders stadium. Lawmakers claim no new taxes would be involved in funding a new ballpark, but that conveniently elides the raising of existing taxes and the diversion of funds from others. Vegas is used to construction, but most of that is private/casino-based construction, and the Raider deal was and is still soaked in controversy. The Knights' barn, on the other hand, was privately financed, and the Knights are held by the locals to be truly Vegas's team.
Two, there is no real indication that locals actually want baseball one way or another. If the A's want to build themselves a ballpark the locals will accept it with a shrug, but the feeling on the ground is that they can largely take it or leave it. They have plenty of other stuff to do.
And three, Fisher and his front-facing marionette Dave Kaval have been here before and not closed the deal. Since nothing gets done without money (the A's have never shown the money before, waiting for others to give it to them), the question of what the A's are actually willing to do sits at a considerable distance from what they're willing to announce. Indeed, the only real difference here is that Oakland mayor Sheng Thao announced with a pique-drenched release that the city has stopped talking to the A's about a stadium plan there.
The A's' entire civic history has been a search for leverage that they have never been able to find, even after the Raiders and then the Warriors left for Vegas and San Francisco, respectively. The A's have never been the first love in any city they have played or wanted to play, and with the single exception of the Haas family that owned the team between 1980 and 1995 they have never had strong or engaged ownership. Fisher's tenure has been particularly bilious, as he originally bought the team after his father and other investors had left the San Francisco Giants' ownership group and his motivation seemed to be to make Giants owner Peter Magowan miserable. That motivation disappeared within three years when Magowan was forced out and Fisher suddenly found himself with a team he had no genuine affinity for save its cash-cow status, even if the cow was more calf.
Now his passion is real estate, which Vegas has in abundance. Getting an agreement to buy land in Nevada is roughly a matter of I-have-a-briefcase-of-money-do-you-have-hands stuff. The hearts-and-minds part, he's never figured out because he largely avoids the public and leaves the unpleasant dog-and-pony work to Kaval, who is hardly a master of persuasion himself. The A's have worked hard over Fisher's tenure to make themselves an easily avoidable product and the current team might well be the worst version since 1915, when they won 43 games and averaged 1,899 fans per game. They operate based on what is owed them, like most teams do, but do less to promise anything in return than anyone else.
So now they intend to inflict their void upon Las Vegas based on the utterly unproven and probably false assumption that Las Vegas needs them. Fisher and Kaval have something that they have deliberately made irrelevant, and are trying to convince someone else that irrelevant is the same as undervalued. Maybe it will work, but as we have said, they've been here before.
Stay in touch
Sign up for our free newsletter