Soccer
Eden Hazard Deserved A Better Ending
12:21 PM EDT on October 10, 2023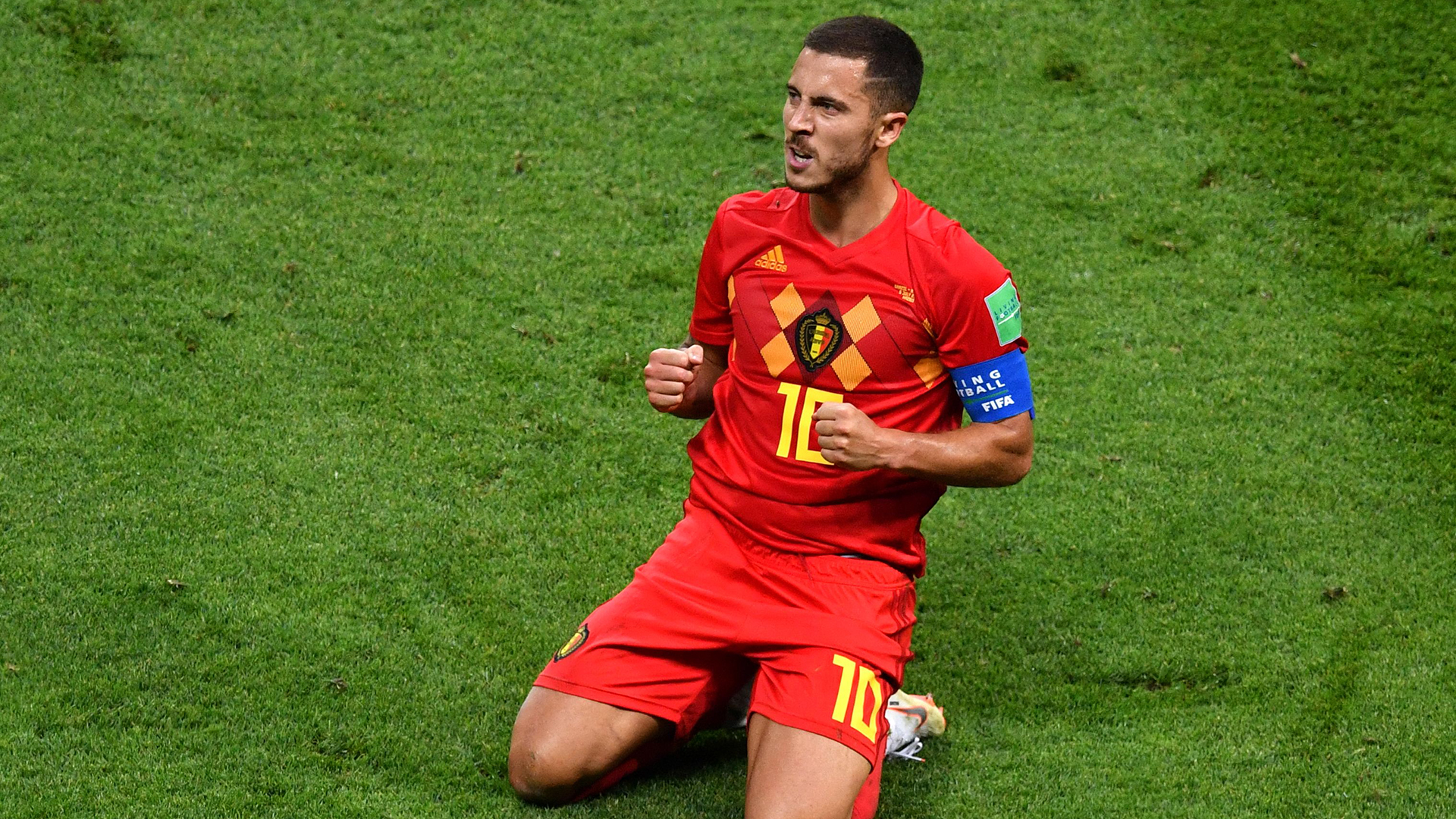 The first time I came across Eden Hazard was in a video game. 2010 FIFA World Cup South Africa, to be precise. I played that game for so many hours in the summer of 2010 that I grew tired of playing as the teams that made the tournament and instead made my way down the rankings to others who missed out. One of those was Belgium, in the period right before its golden generation came of age, and there in the midfield was a 19-year-old with a funny name. After many games with Hazard bossing everyone on the field, I knew that I had to learn more about this teenager who played for Lille. What I would come to learn, and what the soccer world would learn as well over his 16-year top-flight career, was that Hazard was more than just a cool name. When he stepped onto the pitch he was coolness personified, and he deserves to be remembered as such after announcing his retirement from soccer at the age of 32 on Tuesday.
It didn't help that Hazard played for one of England's most—to put it nicely—envied clubs. One could also say "most hated," but either way, Chelsea was a difficult choice if Hazard's goal was to endear himself to the broader soccer-watching public. After back-to-back Ligue 1 player of the year awards, Hazard left Lille for the Blues in the summer of 2012, right after Chelsea won its first Champions League title. That Chelsea side might have won the biggest tournament there is in Europe, but it was in dire need of some young blood to help it stay in the top tier of the continent.
Hazard was supposed to be that young blood, and in that sense, he was a resounding success. There were three seasons in his seven-year Premier League career where he wasn't just Chelsea's star, but the best player in the league, period. That Chelsea won the title in two of those years (2014-15 and 2016-17) is no coincidence. Hazard was a perfect hybrid of a goalscorer and a playmaker out on the left wing, or down the middle, or really wherever he pleased. In his time at Chelsea, he scored 85 goals, and assisted 54 more, peaking with a sterling 16-goal 15-assist season in 2018-19, his last in London. Aside from an injury-plagued 2015-2016 season, Hazard never failed to notch double digits in either goals or assists, and he was often Chelsea's leader in both categories.
More than any stats I could throw at you, though, Hazard's greatness shone through in the way that he moved with and without the ball. Blessed with a powerful lower body—and yes, I would be remiss if I didn't single out his enormous ass here—Hazard was impossible to dispossess of the ball. His low center of gravity allowed him to squeeze into spaces that should not have existed, and he was good enough with both feet to serve assists on a platter no matter where he found himself on his many adventures around the attacking third.
There was a bad side to Hazard, though, and this is what might end up souring his legacy somewhat. When he was locked in, he gave Chelsea and Belgium his all, but when he wasn't, boy, was he checked out. His time under José Mourinho devolved into a cold war between a manager who could grate on even the most patient of players and a winger who could not be bothered to try for someone he didn't like. (Hazard also kicked a ball boy, but that was funny and so I won't ding him for that.)
Really, though, the biggest negative that came along with the Eden Hazard Experience was his conditioning. This was a negative if you were a fan of one of his teams, but if not, Hazard's evident disinterest in maintaining peak fitness was almost aspirational. Hazard would often show up to preseason out of shape, barring the summers where Belgium played in a major tournament, and would then slowly but surely sweat off all those burgers on the club's dime. Why work out over the summer when that was vacation time? Sure, it drove Chelsea fans crazy and, after his €100 million move there in 2019, Real Madrid fans even more so, but Hazard's willingness to treat soccer like a job and not a calling was endearing in its own way.
Of course, it would also be the downfall of his career. Hazard showed up to preseason of his first campaign for Real Madrid out of shape, but the 28-year-old version couldn't quite manage to get back to his playing best as easily. Injuries started piling up, and it's safe to say that Madrid didn't get its money's worth out of the expensive move. In four years at the Spanish capital, Hazard only played 76 total matches, as the younger and (metaphorically) hungrier Vinícius came in and devoured the starring and starting role that had been meant for the Belgian. Even when he did take the field in Madrid's white jersey, he wasn't the same Hazard that bossed the Premier League for years, so it was no loss when Real agreed to terminate his contract in June of 2023.
That may be where Hazard's story on the soccer field ends, but it's not where his legacy should start. Retiring at the age of 32 feels like a waste, but Hazard made the most of his time in the sun. Even though he was the best player in the biggest league in the world for years, his finale threatens to mar the way he is remembered, which would be a shame. There have been few players as naturally gifted as the Belgian, and his ability to take over matches was only rivaled by those players who go down in history, such as his contemporaries Lionel Messi and Cristiano Ronaldo.
Hazard never hit the peaks of those players—no one ever has, to be fair—but he was always on the bleeding edge of the tier just below them. His top seasons at Chelsea, particularly the 2014-15 title year, were stunning to watch, and there were not too many moments that could rival him receiving the ball on the left wing and cutting inside with one of his many precise dribbles. His tenure at the 2018 World Cup, ahead of what would end up being his best individual season at Chelsea, was a fittingly excellent climax to his career.
While leading Belgium to the semifinals, Hazard scored three goals and assisted two more, but like always with him, it's not the stats that jumped out. It was the way that he led from the front, helping Belgium's aforementioned golden generation finally cash in on all of its promise. He won the Silver Ball at that tournament, only bested by his future teammate Luka Modric, but for my money, he was the most impressive player in Russia that summer. That was the way he was: Hazard was never the most prolific scorer, nor was he a Kevin De Bruyne–style creator, but he had every tool a modern attacking player could ever ask for. While he may go down as a disappointment for the way his big money move to Real Madrid worked out, Premier League defenses, and hopefully its fans as well, will remember him as a dangerous attacker who no one could stop on his best, most focused of days.
Stay in touch
Sign up for our free newsletter