Golf
Cleeks GC Will Make You Never Want To Drink Again
3:17 PM EDT on April 20, 2023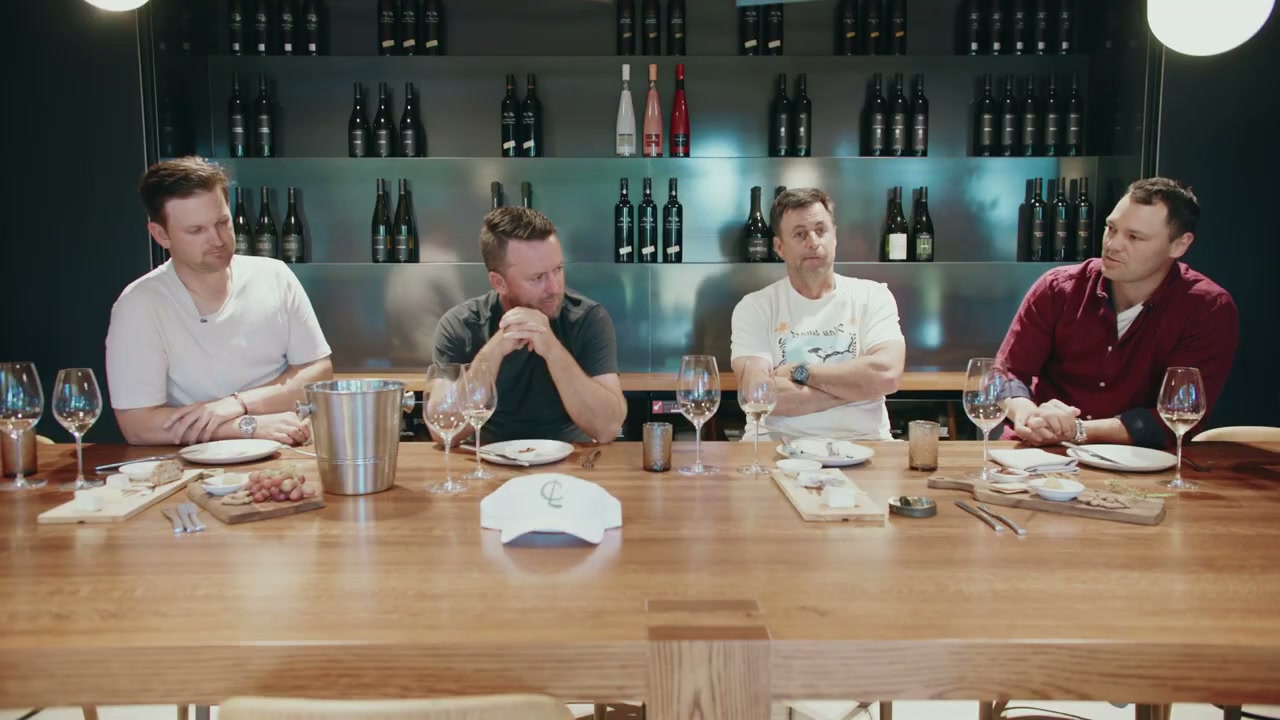 We are four weeks into the 2023 LIV Golf League, and ohhh boy. What a wild year it has been so far! I have been glued to my television watching it, on the uh CW network. There have been some incredible individual performances, I guess, but everyone knows that the real draw of LIV Golf is the teams. "Everybody knows the Aces, they keep winning," Bubba Watson has said.
But they have not been winning of late. Crushers GC took the win in Mayakoba, Mexico, Fireballs GC won in Tucson, and Torque GC won in Orlando. Despite that, 4 Aces GC still leads the LIV Golf standings, a full 14 points ahead of Torque. Now wonder everybody knows them.
One team that's been stuck in the middle of the pack this year is HyFlyers GC, the team captained by Phil Mickelson; they finished seventh, sixth, and ninth in the events mentioned above. As a longtime fan of the HyFlyers, I was dismayed at the changes the team made in the offseason. I even considered looking for a new team. And after this start, I have begun to explore other options. I know, I know, and I'm shocked at myself too. But if I can find it in me to feel excitement for Princeton basketball, I can consider moving on from the HyFlyers.
So it was with great interest this morning when I woke up, checked Twitter, and saw that a new hype video had been posted at 2:53 a.m. ET about Cleeks GC. (The LIV tour is in Adelaide, Australia this week.) Cleeks had two poor finishes in the first two weeks of the season, but rebounded for fifth-place in Orlando. They are currently one spot ahead of HyFlyers in the standings. I could get into rooting for an up-and-coming underdog.
This video has everything. Golfers swinging. Golfers putting. Golfers pointing. Golfers in tandem. Golfers taking clubs out of their bags. Caddies carrying the golfers' bags. A dramatic shot of a golf bag with no golfers or caddies in it. I could really get into this team, which is named after… well, let me just let the LIV Golf website explain:
A cleek was a long iron from golf's earliest days—but there's no way this team is stuck in the past. Multiple major winner Martin Kaymer leads a line-up that fully respects golf's traditions but is fully committed to creating new chapters in the sport's rich history. With every swing of their thoroughly modern clubs, Cleeks are driven to shine in this new format. This is a team with its eyes firmly on the future, but with an attitude that's all about dominating now.
See? This is a team ready to make a charge up the standings this season. I looked more into Cleeks, and man did they impress me.
This is a 12 minute video of Cleeks GC's Martin Kaymer, Graeme McDowell, Bernd Wiesberger, and Richard Bland drinking wine. The description says: "The boys discuss wine, golf, and all things Cleeks GC." At the risk of spoiling the video, they do indeed do all of those things. My favorite part is when the team discusses their walk-up song; the first suggestion is the Red Hot Chili Peppers, but they also discuss using Guns 'n' Roses "Sweet Child O' Mine" or The Beatles' "Help." We have to wait until the event to find out the winner! McDowell also talks about his horse, 4 Of A Kind. "We figured there was good meaning there," he says. "He's the official Cleeks racehorse." 4 Of A Kind won his third race, though McDowell says it was a weak field.
All great stuff, obviously, but this video hit me at a deeper level. I am approaching seven years since my last drink. I wish it were 17 years. Quitting drinking has been a boon to my life, but it was a challenge. I decided early on that rehab or AA, while useful for many, would almost certainly make me want to drink again. So I just quit. It took me two attempts. I was not someone who drank every day, but it was hard to change my habits of going to bars and knocking down a drink or 10. (You can probably guess why I quit.)
But I am over it now! I no longer miss drinking. I still go out to bars, except I drink a non-alcoholic St. Pauli Girl or a Diet Coke when I'm out. But it's even gotten more fun than, uh, a soda. There are so many good new NA beers since I quit! There is a wonderful alcohol-free bar near my house. Life is good.
It has not in a long time, but I know that the urge to drink may come again. But if it ever comes, all I have to do is watch this wine-tasting video and I will be pushed back inside from the ledge. When I see McDowell talking about how he drinks "mostly just reds" at home while shots of wine glasses fill the screen, it makes me think red wine is disgusting. When they discuss which wines they like, it makes me think all wine is disgusting. When several wine glasses are placed in front of McDowell as a gag, I had to turn it off. It was making me a prohibitionist.
Cleeks GC gave this to me. I think they're my new team.
Stay in touch
Sign up for our free newsletter