MLB
Brian Cashman Has Absolutely Had It Up To Here
11:11 AM EST on November 9, 2023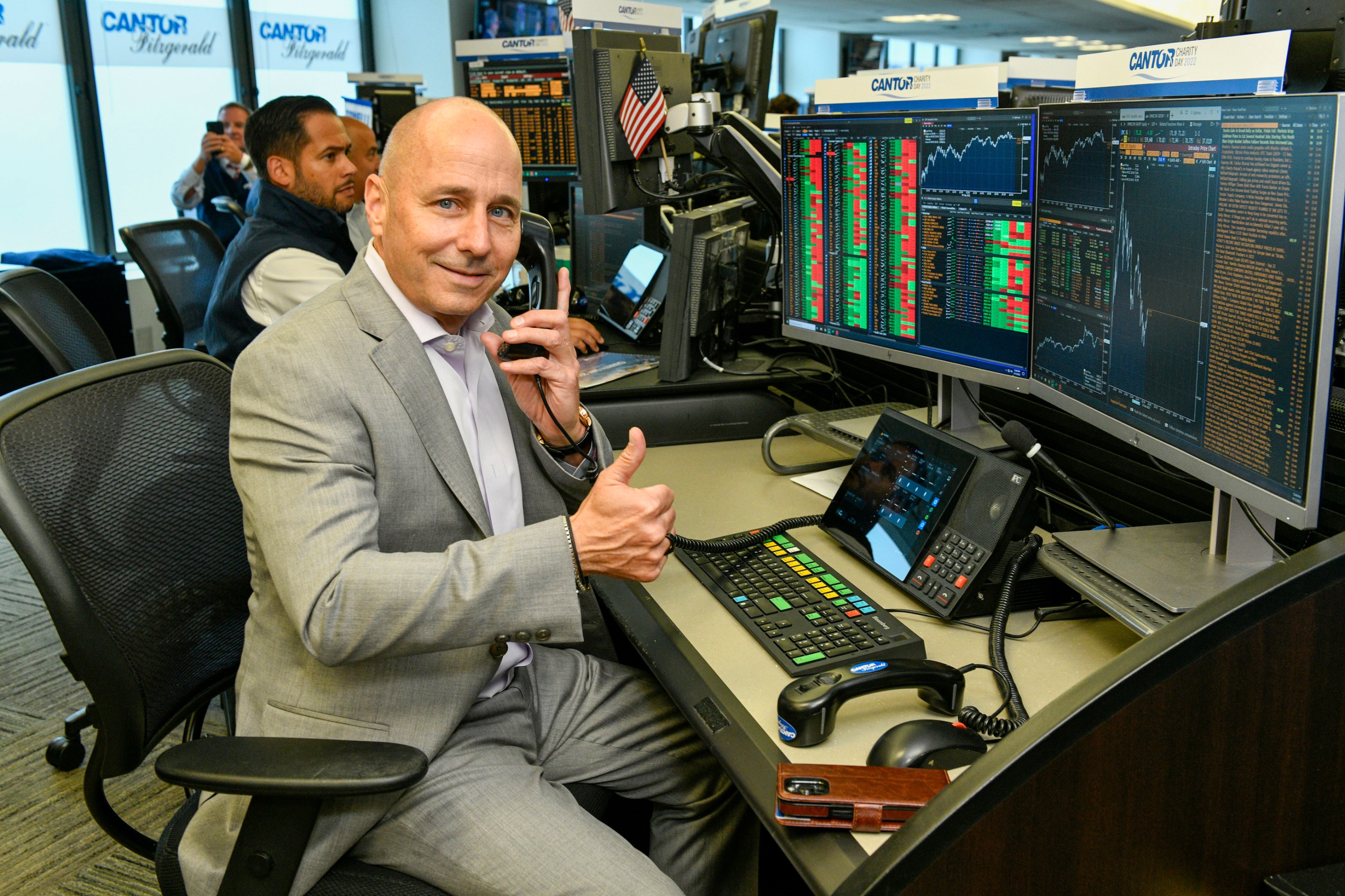 Say this much for baseball's annual General Manager Meetings*: at least Scott Boras got to make his annual pitch to move the World Series to a neutral site before the proceedings were shut down due to a virus running through the Omni Scottsdale Resort. Before all the powerful men in vests went home to hydrate, though, there was one highlight that made this typically desultory event at least momentarily memorable. This was when the normally ultrabland Brian Cashman went full off in defense of the New York Yankees' baseball department, which he runs. Tantrums play, and a tantrum interspersed with the sound of scouting directors vomiting into the bushes nearby is a step beyond.
Nobody seems to know what ravaged the gathering, but in a tentatively post-COVID world nobody is risking giving advice like "Walk it off" or "Rub some dirt on it." True, it does lead to stories laced with one-liners about gastric distress like this one by Sports Illustrated's Stephanie Apstein, but when you do your work in a hotel lobby, you accept the health risks inherent to commingling among unclean humans, if that isn't a redundancy.
Before temperatures rose, figuratively and literally, the meetings themselves delivered solutions to a few managerial vacancies, with the latest being the Los Angeles Angels' simultaneously enriching and torturing Ron Washington by making him the captain of their ghost ship. But if any of this is going to be remembered, it will be Cashman's extended snapback over criticisms aimed at him and his baseball department regarding the multiple ways the Yankees offended 2023.
Cashman's quotes in defense of what he has built were surely combative by his usually oatmealy standards, but not profane enough—he topped off at 11 bleepworthies, by one count—to qualify as a full-fledged rant. They did, however, convince Yankees play-by-play man and ESPN New York radio host Michael Kay and his partner Don LaGreca to hammer Cashman's performance as unbefitting a Yankee functionary. Cashman's outburst made the Yankees the sports story of New York for two days, at least until the Knicks gave Victor Wembanyama the what-for Wednesday night. News, like nausea, travels fast, and it passes fast, too.
Cashman, who has been on the job for a quarter of a century, seemed hearty enough to let fly at his critics both present and elsewhere after a season in which the Yankees spent only $8,626 less on total payroll than the hilariously profligate Mets but needed an excellent September to avoid their first losing season since 1992. Their GM had apparently stored up his resentments over the grief he caught last year and decided to defend himself from what he described as "crap noise."
Which, given the virus-related developments in the Omni's lobby, was at the very least a poor choice of words.
To be fair, Cashman's insistence that "when you work in this market you have to be tough" rang slightly hollow, given that he became Snippy McThinskin for as long as he did. There might have been a tactical reason for him to F-bomb his way through the 2023 summary; if he didn't convince anyone that he wasn't mad, Cashman might at least have kept the medioids nearby long enough to infect them all with whatever was running through the meetings. Surely Cashman has been on the job long enough to have considered all his options before deciding that giving Joel Sherman tertiary leprosy, or whatever the virus turns out to be, might have been worth the bother. He did cough at least once during his soliloquy, which leads us to believe he might be distributing the crud to people he thinks unfairly distributed crud to him.
If the plan was to use advanced medical analytics to become Typhoid Brian to his critics, then maybe Cashman understands the long game way better than the rest of the baseball world can possibly comprehend. It's called selling the game by culling the herd, and it's the sort of thing that would make his peers vote him 2024 Executive of the Year even if the Yankees go 26-136. A sportswriter pandemic would make life so much easier for the people who give you your sports.
*Correction: These were the GM Meetings, not the Winter Meetings.
Stay in touch
Sign up for our free newsletter