Soccer
Aston Villa Might Be A Mirage, But It's A Fun One
12:38 PM EST on November 13, 2023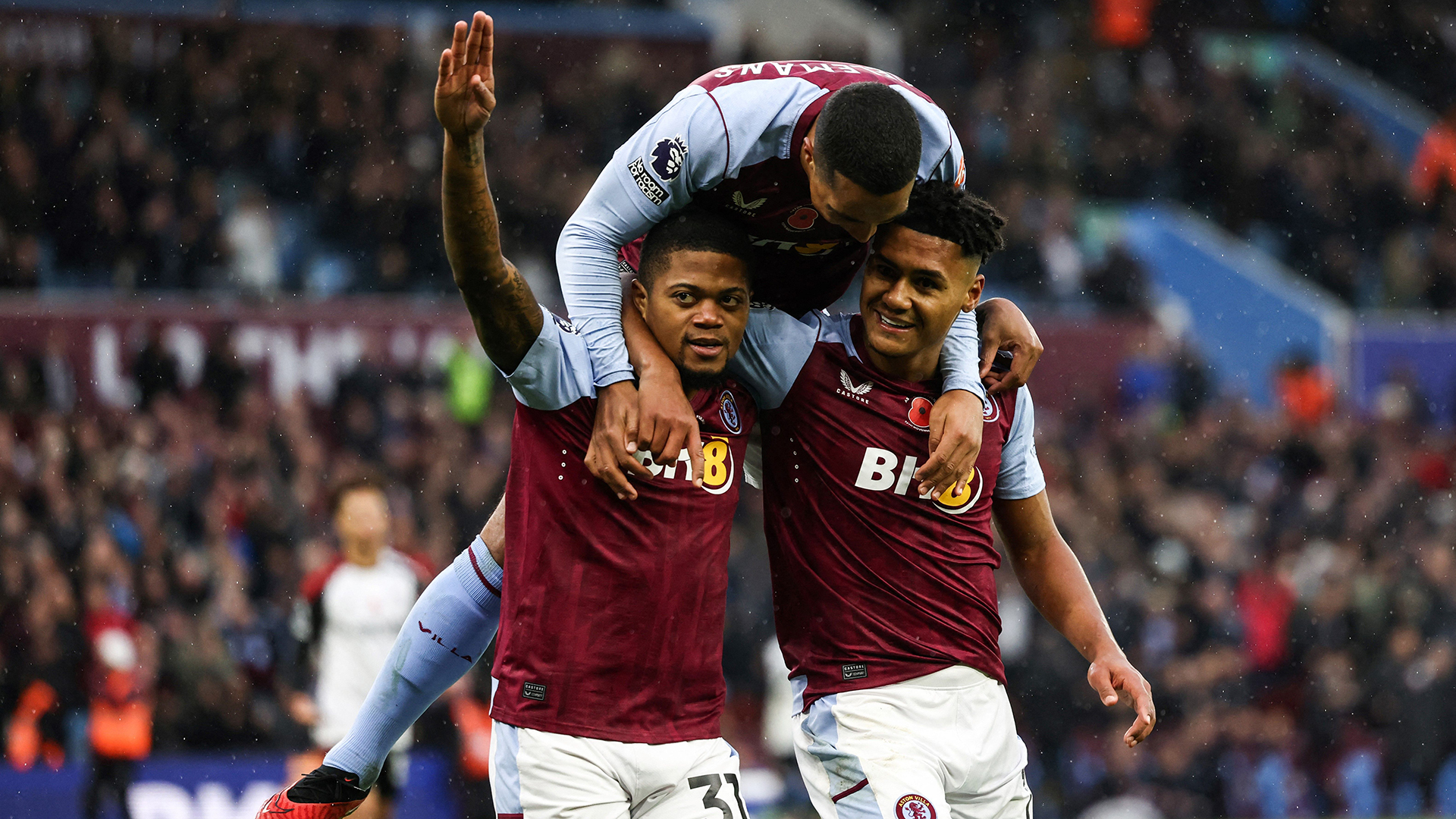 Twelve matches in, and the top four of the Premier League is full of the usual suspects. Manchester City currently leads, even after a wild 4-4 draw against Chelsea this past weekend; Liverpool and Arsenal trail just a point behind, while Tottenham sits in fourth, despite a plethora of injuries hitting in recent weeks. All four of those clubs could have reasonably expected to occupy the highest peaks of the league, but it's the club in fifth that has been the biggest surprise so far. Aston Villa is a solid club, full of solid players, but I don't think even manager Unai Emery would have expected not just to be in fifth, but to have gotten there with so much style.
After knocking off Fulham 3-1 on Sunday, the Lions of Birmingham have now scored 29 goals this season—good for second in the league, behind only the City machine—and have opened up for a four-point cushion ahead of sixth-place Manchester United. The Fulham match was a perfect encapsulation of why Villa has been so good in this young season. Playing hosts to a team down in the relegation battle, the team was ruthless from the opening whistle. The Villans' early efforts paid off in the 27th minute, as they forced an own goal from Fulham wingback Antonee Robinson via a dangerous Youri Tielemans cross into Moussa Diaby at the center of the box:
Fifteen minutes later, John McGinn, always such a fun presence in the midfield, doubled Villa's lead with a propulsive run forward and a banger of a shot from the semi-circle all the way to the bottom corner:
And then on the other side of halftime, it was Ollie Watkins, the club's best player so far, who made it 3-0 and game over with a poacher's tap-in off a perfect Leon Bailey low cross:
Villa's biggest strength in the 2023-24 Premier League season has been what it did on Sunday: Take care of business against teams lower on the table, and ride that success through some bumpy performances against supposedly better sides. Aside from a shocking 2-0 loss to Nottingham Forest and a bang-bang 1-1 draw away to Wolverhampton, Villa has been flawless against weaker opposition, and even pulled off a 1-0 win on the road against 10-man Chelsea on Sept. 24.
Watkins is leading the way from the front for Villa in its goal barrages, amassing six goals and five assists so far this campaign. Next to him, marquee summer signing Diaby is shining, with three goals and three assists of his own, and deep midfielder Douglas Luiz has chipped in with five goals of his own. Villa's playing style is entertaining, and the relentless offensive rush has overpowered weaker opponents, while not sacrificing defensive solidity (17 goals allowed is the most in the top seven, but the plus-12 goal difference puts them solidly in, you guessed it, fifth on those rankings, ahead of Arsenal's plus-10 and miles ahead of United's minus-3).
Of course, this could all be temporary, as it often is for those clubs that fit in the "best of the rest" tier in England. As mentioned above, Villa has not played particularly well against the clubs expected to be elite this season. Liverpool knocked them off 3-0 back on Sept. 3, and Newcastle gave the side a 5-1 spanking in the first game of the season. Things will ratchet up in difficulty on the other side of the present international break, too: Villa travels to London to face Tottenham on Nov. 26, and 10 days later, it will host Man City at Villa Park. Getting anything from those matches would be huge, even this early on, and the Tottenham game especially could be a chance to prove its legitimacy as a top-four threat.
But even if Villa comes back to Earth soon, the foundation for a run to the Europa League places has been laid by Emery. The club might not have a true superstar—Watkins is the closest thing to that, though he's more limited than his season statistics would have one believe—but there's strength in this roster from top to bottom. Whereas last year, Brighton took the crown of the best of the rest all the way to the Europa League, it is Villa that has taken that mantle this time around—and emphatically so: Brighton visited Villa Park at the end of September and walked out with a 6-1 defeat courtesy of a Watkins hat trick.
Ahead of this season, I wrote in my Premier League preview that Aston Villa would be thrilled with a seventh-place finish behind the heavyweights, which is probably still true. However, with Manchester United struggling under Erik ten Hag, and Newcastle finding itself stretched by competing in both the Premier League and the Champions League simultaneously, the road is open to sixth or even fifth. Villa has European play of its own to worry about—it currently sits tied on points atop its group in the Conference League, with three wins and one loss—but I would feel safe in betting that it will prioritize domestic play if its current run of form continues. There's no fluke here, even if Villa is unlikely to fly quite this high for the duration of the season. The side is doing what it needs to do in beating up on worse teams, and there are few paths to success more secure than that for a team outside of England's elite. There will be losses in Villa's future, but there might just be enough wins to overachieve its way into a sterling season.
Stay in touch
Sign up for our free newsletter