MLB
Adley Rutschman Has The Power
9:22 AM EDT on March 31, 2023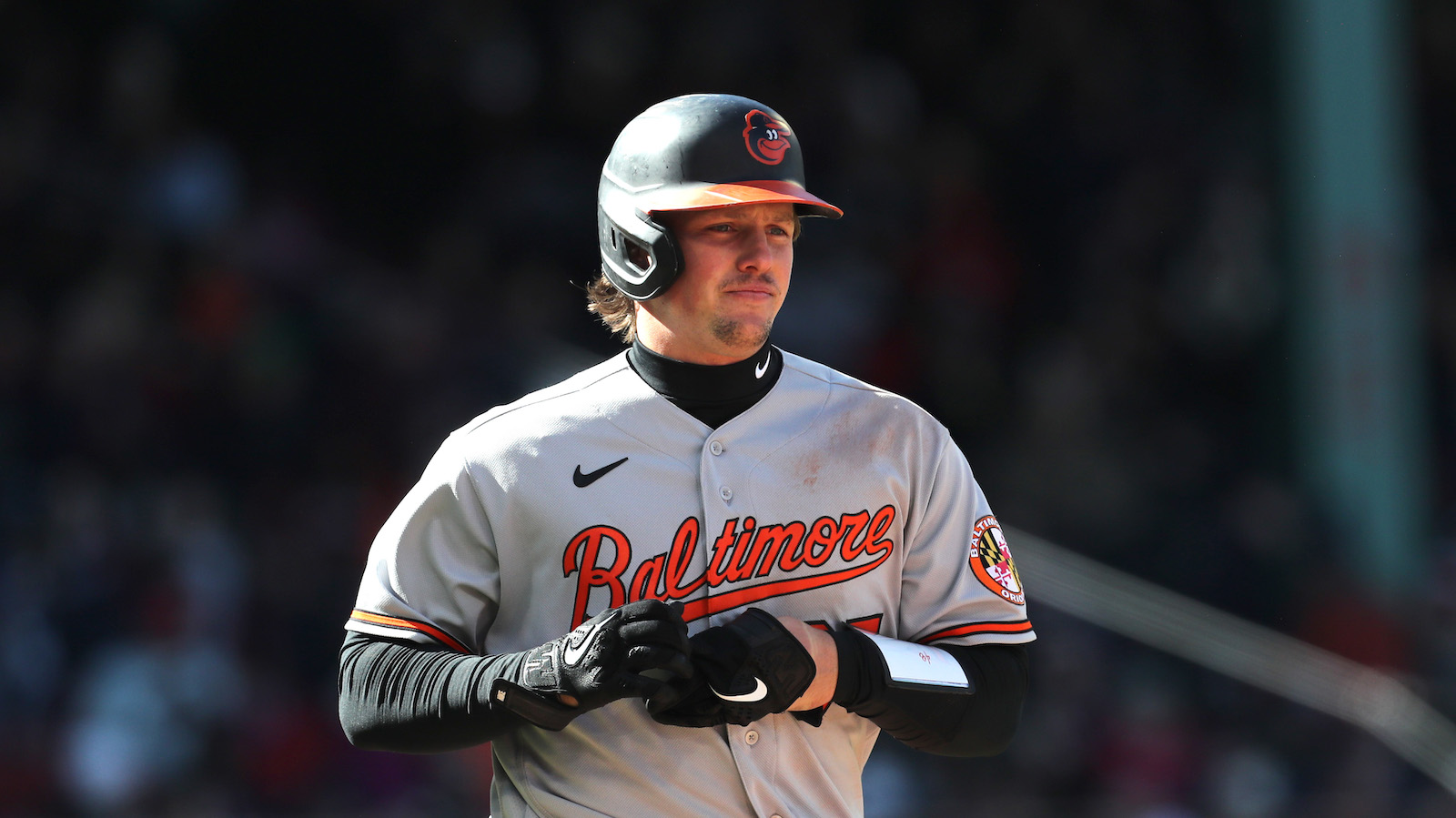 Adley Rutschman has a fair amount of big-league experience under his belt. When the Orioles called the sweet-swinging catcher up in May of last season, he arrived as the consensus No. 1 prospect in all of baseball, and more or less played like it. Rutschman appeared in 113 games (93 as a catcher) and posted an .803 OPS to go along with 13 homers and 35 doubles. He showed that he was for real, but I would argue that a young player, especially one as highly regarded as Rutschman, doesn't officially announce himself until he's started on Opening Day. Rutschman got his chance on Thursday, and his arrival was heralded at high volume.
Socking a mighty dinger on your first swing of the season sets the bar pretty high, but Rutschman just kept raising it as the game went on. By the time the Orioles had finished up their 10-9 victory, Rutschman had gone to the plate six times, gotten five hits, walked once, and driven in four runs. You want a narrowly defined and dubiously meaningful record to highlight just how great Rutschman's day was? Fine, here you go: he became the first catcher since at least 1900 to record five hits on Opening Day.
Rutschman's day was all the more meaningful due to the uniform he wears. In 2022, the Orioles' horizon-less rebuild was in its fifth season; the team finished 83-79 in a campaign that emphasized the front office's commitment to non-competitive baseball just as clearly as the sub-60-win seasons that came before it. Yes, Rutschman and fellow prospect Gunnar Henderson were (finally) called up, but the O's still ran a microscopic payroll out onto the field every day, and while the team was in the middle of the playoff hunt, general manager Mike Elias elected to continue stripping parts at the trade deadline, all while continuing to tut-tut anyone willing to point out that successful rebuilds have to, at some point, you know, build something.
The condescension was laid on even thicker this past offseason, when Baby Angelos got in front of a bunch of reporters and sneered about the team's subterranean payroll while also trying to, insanely, use Martin Luther King Day as a shield from criticism. The Orioles did next to nothing in the free-agent market this past winter, signing a platter of mediocre-or-worse players to short deals. And then, and then, right before the season started, Elias optioned top pitching prospect Grayson Rodriguez back to the minors, and explained himself by claiming that Rodriguez simply wasn't yet good enough to earn a spot on the big-league roster.
One of the particularly maddening things about watching Elias repeatedly game service time and slash payroll and keep his best prospects locked away in the minors, all allegedly in service of rebuilding the franchise, is having to listen to him share his reasons for doing all of that. Elias knows that he can say stuff like, "We just had five more guys that were more deserving at this point in time" without anyone being able to definitively prove him wrong. The longer Elias can keep his prospects as unknown major-league quantities, the longer he can get away with doing whatever anti-competitive shit he wants while maintaining some level of plausible deniability. The pattern is always the same: Why aren't the Orioles winning anything yet? It's not time to start trying yet. When will it be time to start trying? We have to wait for the young guys to get here. Why aren't the young guys here yet? They aren't major-league ready. When will they be major-league ready? When it's time to start trying. Meanwhile, five years of baseball have gone by.
This, maybe more than anything else, is what's so exciting about Rutschman embarking on his first full season in the bigs: the chance to put an end to that pattern. The redefinition of a baseball team is slow and halting, but nothing speeds up the process quite like the arrival of a truly transcendent player, particularly one who plays such a valuable position. One day you're a clown organization, and then the next a big golden boy named Adley Rutschman is striding onto the field and smacking mythic homers, and a new era begins. Rutschman can't win games all on his own any more than he can pry open Angelos's checkbook or unscramble Elias's brain, but he can at least pin them down. Every time he plays like he did on Opening Day, he'll be sending a message: I'm here now. I'm ready. What the hell are you still waiting for?
Stay in touch
Sign up for our free newsletter