Some people are fans of the Houston Texans. But many, many more people are NOT fans of the Houston Texans. This 2023 Defector NFL team preview is for those in the latter group. Read all the previews so far here.
Your team: Houston Texans.
Your 2022 record: 3-13-1. Another year of successfully not existing. Would you like to hear about the memorable parts? Good, because there were two of them. The Texans opened the season with a tie against the Colts, which counted as an upset because people (me) thought that the Colts would be good last year and not a Coen Brothers screwball comedy. It then ended with an outright victory over those same Colts … featuring a ballsy, game-winning two-point conversion that also cost Houston the No. 1 overall pick in last spring's draft. As Texas residents may be unfamiliar with the concept, this is what is known as IRONY.
In between that triumphant home-and-home with Indianapolis, the Texans were football chloroform. They had no quarterback. They didn't win a single home game. They lost nine straight in the middle of the season. They gifted instant laughingstock Nathaniel Hackett his first win as a head coach, in a game where Broncos fans relentlessly booed their own team throughout. They let Derrick Henry put up 200-plus yards on them for the fourth straight time, in a game where the Titans only needed to pass once in the second half to seal the win. Their former superstar groper of a QB came back to town for his first game back from suspension, played like shit, and still beat them by two touchdowns. They got picked off by the Bears in their own territory with barely a minute left to play to gift Chicago a rare W, and still couldn't beat them out for that top pick. They took the Chiefs to OT and then lost anyway, compelling Kansas City players to be like, Wow you guys really gave us a good scare there; that's just the kind of mild embarrassment we needed to go win a Super Bowl now k thx bai.
Somehow, I am not quite done. According to PFF, no team was worse at getting yards before contact in the run game than Houston was. Once any Texans back advanced 0.8 yards past the line of scrimmage, a knife fight awaited them. Nowhere was this more evident than at the end of their signature almost-upset of the season: a home game against Dallas in which the Texans were up by three and had goal-to-go with just five minutes left to play. Their third-down run lost a million yards. Their fourth-down "run" was a not-designed bootleg for QB Jeff Driskel that, shockingly, resulted in a turnover on downs. From there, Dallas staged an 11-play, 98-yard drive to stuff these losers down an oil well.
In many ways, it was as if Deshaun Watson never left this place. In spirit, the Texans are still employing him and still scouting out abandoned, undisclosed warehouses for him to schedule massage appointments with unsuspecting nurse practitioners. The scent of disgrace lingers over them, and will do so in perpetuity.
Your coach: Former Texans linebacker DeMeco Ryans. 2022 marked the second straight season in which Houston had a one-and-done head coach working under now former executive and dad from 7th Heaven Jack Easterby. But Easterby is gone now, which surely means that Ryans—the first desirable head coach that the Texans have perhaps ever hired—will get the kind of support and patience that neither David Culley nor Lovie Smith was afforded. Unlike those men, Ryans isn't here to serve as an easy scapegoat for an organization that's equal parts racist, corrupt, and stupid. He's here to actually, like, win stuff. But guess who still gets to boss him around?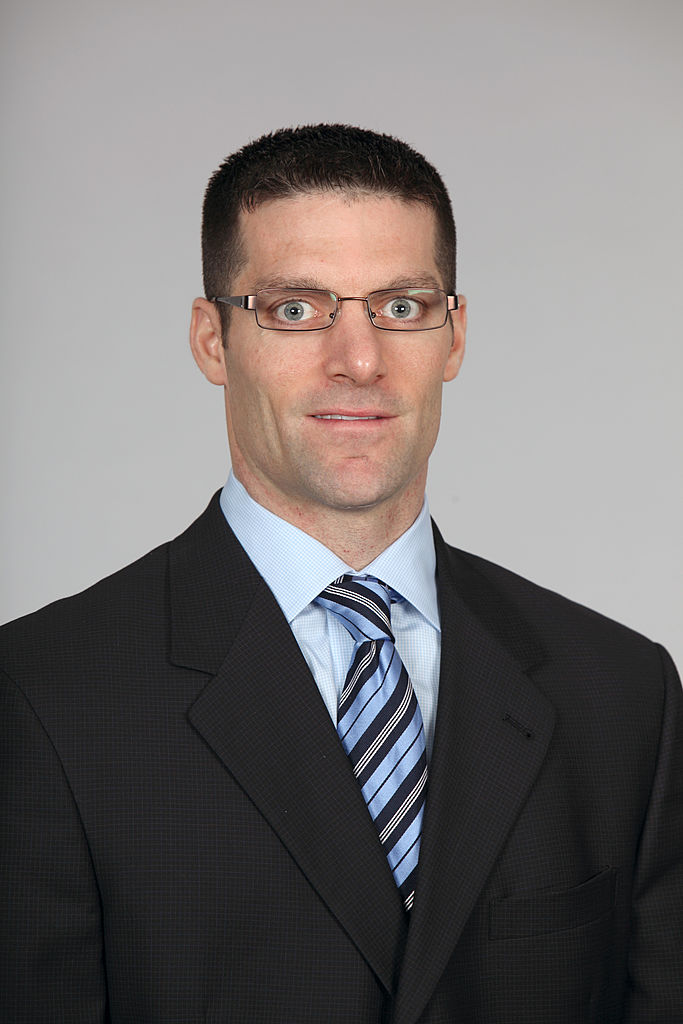 That's GM Nick Caserio, who's made exclusively of right angles and is even more to blame for Houston's recent, many failures than Easterby was. From Rivers McCown:
Nick Caserio had a full offseason (in 2022) to do whatever he wanted and just kept everything the same as it was. While they drafted some good players, the talent around them was just the same guys they'd already had re-signed, minus David Johnson. 
David Johnson! I remember that Guy! This is what DeMeco Ryans is getting himself into: a team whose roster is overseen by a man whose operating ethos is to put window dressing on a house that's already on fire. Not the best starting point for the new guy. Are you a fan of establishing the run? I sure hope so, because DeMeco Ryans is gonna establish the fuck out of the run here. You may not see this team throw a forward pass until November, which is likely for the best because …
Your quarterback: CJ Stroud. Ryans is gonna have Stroud pass the ball a maximum of 12 times a game and, by the end of this season, you will still have NO idea if Stroud is worth a shit or not. Let me spare you the homework: He isn't. The last Ohio State QB I watched come into the league can't hit the bullseye on a dunk tank, and he's still the greatest pro QB that the Buckeyes have ever produced. The one before that one is already dead. I'd rather draft a QB from Rice.
As for Stroud himself, he ended up going No. 2 in this draft almost exclusively because of his performance in the national semifinal against Georgia, a game that the Buckeyes still lost. He doesn't use his legs enough. He never beat Michigan, which would be like me being unable to defeat a human baby in arm wrestling. And he infamously scored a reported 18 percent on the Nü Wonderlic. Is the S2 cognition test a scam at best and discriminatory at worst? Yes. But I am a petty and vindictive man, so I'm gonna use that test score against Stroud anyway.
Good thing that, unlike test taking, playing quarterback doesn't require you to solve problems in a limited amount of time and under great duress.
Your backup is Davis Mills, who has that giraffe in him: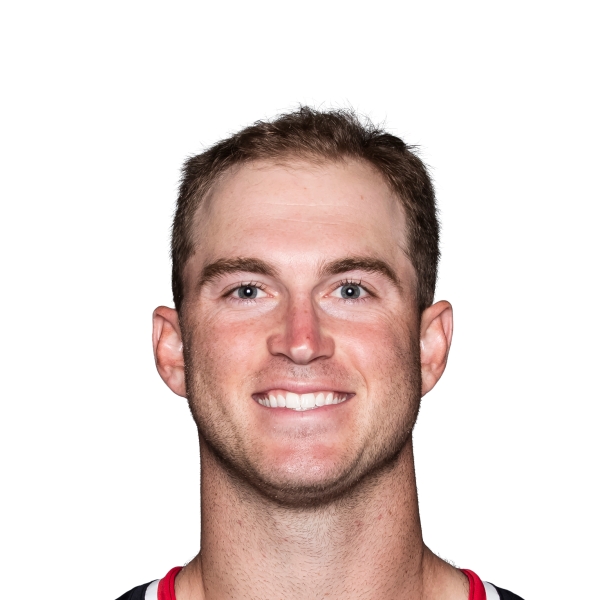 What's new that sucks: Stroud's development will be hampered by the fact that he has no one to throw the ball to. At Ohio State, he had a dozen future All-Pros at his disposal. In Houston, he will have Nico Collins. The Texans won't even have their leading wideout from a season ago. That WR1 was the forever imposing Brandin Cooks, who caught 57 passes for a grand total of 699 yards and then pouted his way out of town in a flurry of a "the enemy speaks kindly & holds a knife" tweets that made the average Stefon Diggs hissy fit look more newsworthy than a human Mars landing.
Here to replace Cooks is Robert Woods, who bombed his way out of Tennessee a year ago because, just like Cooks, Woods needs to play alongside better wideouts in order to do anything right. Even if Ryans and Stroud turn out to be capable men, they're getting about as much support from this organization as Watson's victims did.
Woods, and any other Texan wideout, will be lucky to match Cooks's 2022 stat line playing in an offense that would give Jim Tressel an erection longer than his own necktie. Ryans brought new OC Bobby Slowik with him from San Francisco to implement a scheme that emphasizes play-action so heavily, you should expect to see it on placekicks. This is a very QB-friendly system, so long as the QB in question happens to be surrounded by the best skill position players in the sport, and so long as that QB didn't major in Shadow Puppetry. The Texans' offense doesn't tick off either of those boxes.
Elsewhere on offense, Caserio imported RB Devin Singletary from Buffalo and TE Dalton Schultz from the Cowboys. These are the kind of moves you make when you just won a Super Bowl and need to make a few luxury tweaks, not when you're the guys who make every American miss the Houston Oilers even when most of us weren't alive to see them play. Blessed with a chance to build a proper offense around Stroud, Caserio immediately traded away Houston's first rounder NEXT year, and it's gonna be a high one, to move up to no. 3 and take edge rusher Will Anderson instead. If Anderson is lucky, he'll end up just like J.J. Watt, with a Hall of Fame resume and zero AFC title game appearances. The stuff of Hollywood.
Here to help Anderson scale that career molehill are free agent pickups FS Jimmie Ward (one of the best at his position a year ago), CB Shaq Griffin (the opposite of that), and DT Sheldon Rankins (whatever). To suggest that the Texans' defense is a work in progress is to suggest that there's actual progress afoot here. And Texas is a place where progress gets aborted in its first six weeks of gestation anyway.
Speaking of which … Derek Stingley. Just over a year ago, Houston had the chance to draft Sauce Gardner. It was a layup of a pick. Dave Gettleman could have made that pick. Your mom could have made that pick. Instead, the Texans drafted Stingley, who was hurt for the final two years of his collegiate career and—SURPRISE!—missed the back half of his rookie season. Meanwhile, Sauce became the best CB in the league the second he stepped out on the field. You people should never get to live this down. This is your "The Jags drafted a punter when they could have drafted Russell Wilson" moment, and it's why you'll never win fuck all.
As for Stingley, he told the media that he's "seeing the whole field at a faster rate" now, which means he discovered the fast forward button on his training room remote.
Promising edge rusher Ogbonnia Okoronkwo left for Cleveland. Never a good sign when your best players look at the Browns and are like, Now those people have their shit together.
Why the players think you suck: Against all odds, the Texans finished fourth in the NFLPA report cards. They give their players pretty much everything they need, apart from competent teammates and enlightened views on race. But there is one glaring flaw to be addressed:
The biggest complaint among player respondents was that the Club is one of only two teams league-wide that does not offer either a steam room or a sauna.
To be fair, would YOU be comfortable sharing a sauna or steam room with a member of Houston Texans right now?
What has always sucked: We're entering the 22nd year of this little experiment, and I'm ready to call it a failure. The Texans still have no idea what they're doing. They may not even know they're a professional football organization. Can we wrap this shit up already? Twenty-one fucking years and this organization has accomplished NOTHING. Every year the Texans play feels like their first year of existence. They've never sniffed a conference title. They haven't produced a single Hall of Fame player (Watt will be the first). Their only good fantasy back was Arian Foster. They don't even have a signature "overdressed asshole superfan who always gets camera time" guy. I can invent one for them if they like. His name is Minotaur Bob. He wears a giant bull head to every game and replies to every BLM activist with a Wonka meme. There you go.
Outside of having a nice weight room, this not a legitimate NFL franchise. They are interlopers. Unwanted football immigrants who should have been turned away at the shield border. The Texans exist solely as a living embodiment of the NFL stretching itself too thin. There are not enough world-class football players to support 32 teams, 14 playoff entrants, five international games a season, and three primetime games every week. The more product the NFL gives me, the worse that product gets. Nowhere is that more evident than right here, in Houston. "The Houston Texans." What a fucking joke. Relegate these shitbirds to the QFL.
Even with Tytus Howard re-signing, the line is still garbage. John Metchie will get hurt. The Astros make me never want to watch baseball again. Texas is an inbred shithole.
Ratto says: The question that nags at everyone who cares about this Chernobyl with cleats is whether or not Ryans is as good a hire as Easterby was bad. Because Easterby set the bar so low that it's actually magma. Everything about this year feels transitional at best, with the transition being from "abomination " to merely "unsightly." The upside is that the division is unsightly in most seasons, so Ryans is still on the board as a longshot bet to de-Easterby the Texans by 2026, or yank his own head off at the clavicle in trying.
And there is also this: since the Texans were born, as bad as they've been for as long as they've been bad, they still have a better playoff record than the Cowboys.
What might not suck: Ryans is legit. He'll have Caserio out of that building by April.
HEAR IT FROM TEXANS FANS!
Kenneth:
I just can't. It's the Texans. They will 100% blow this.
Chuck:
They're named after the worst state in this shithole of a country.
Joe:
God help CJ Stroud for being brought in to unseat Davis Mills, whose name sounds like a photography studio that got shut down for taking inappropriate pictures of high school seniors. 
anarchoRex:
For twenty years they've been the only NFL franchise of USA's soon-to-be third largest city, in a state where calling football a religion is a trite stereotype, and Magary still has to beg people to send in hate mail about them. This team can't even generate enough interest to get haters to pad out a half-assed column on an obscure website.

I'm Houston bred, have only ever rooted for the Texans, and have been to only two NFL games in my entire life. One of them was a Texans game, and one was not. Guess which one I remember fondly?
John:
The thing that has the populace most excited about the future is that the team has said it might be changing uniforms in a few years.
Lalo:
Our offense was so bad last year that we could not score on your mom. Our owner looks like the perfect Houstonian: a big dumb redneck Republican who collects crumbs in his stupid mustache from eating Chick-Fil-A in the driver's seat of his lifted pickup. This dipshit looks like he'd fall for a telemarketing scam. Yet here I am every Sunday afternoon watching on TV and listening to the sixth string announcers on CBS call the game. Jesus take the wheel. And the remote.
Brian:
DeMeco Ryans is a Houston legend who tore both his Achilles tendons on our awful field, which cut his career short. I can't wait for him to get fired in three years only to find enormous success at his next destination. In your call for submissions you said to write in, "if you love any of these also-rans." I want to go on the record that whatever I have with the Texans, it's not love. 

Speaking of Houston, the high today was 103, and for the past few days it hasn't dropped below 80 overnight.
Ryan:
Twenty-plus seasons after David Carr led them to their first victory over Dallas, what do the Texans have to show it? Six AFC South titles? That's a participation ribbon at field day. A few superstars? Who among them really want their legacy to be tied to this anchor of a franchise in a town that gave the world Ted Cruz?

For Christmas that first season, my new bride gave me a Jabar Gaffney jersey. I later owned a red Matt Schaub one. By the time Deshaun Watson was a thing, my wife asked if I wanted one. I declined and opted for some classic Oilers gear. That's where we are now. This team sucks so bad and has for so long that I'll wear the throwbacks of a rival team while I ignore the games this fall.

I'm gonna miss Lovie Smith's beard. I heard those whiskers could grant wishes.
David:
It's quite easy to shit on the Houston Texans. I liken it to trying oyster fusion tacos for the first time and then pouring yourself a tall mug of coffee for an impending afternoon meeting. The only positive I can glean is that Lovie Smith and David Culley were awarded a combined $38 million dollars to fake a lot of smiles while trying to keep a ship made of rotting wood afloat.
Andrew:
I was so close to being out. Deshaun Watson, Failson McNair, Jack Easterby: an endless parade of chuds that just about freed me from this fandom, and thus from everlasting disappointment.

And then what did they do? They hired a beloved ex-player and one of the best young coaches in the game as HC. They made smart, if not flashy, free agent signings to build depth and shore up the weak points. They defied the expectation that they were going to do something stupid and drafted the obvious choice at QB, and then they turned around and traded up to get one of the best defenders in the draft.

They've given me juuuust enough hope to be interested. I was going to have my Sundays free; now I'm looking at paying $450 for Sunday Ticket. Will they let me down again? Almost certainly.
Saul:
1. Last year I wrote in and accidentally claimed the Texans' inaugural season was 2008. It was actually 2002. I erased six years of this team from my brain without bothering to fact-check myself. 

2. Did you know that there were only two fourth down conversions of 10 yards or more last season? Did you know that they were conversions of 12 and 28 yards, respectively? Did you know that both of those conversions came on the same drive and were completed by the Houston Texans against the Indianapolis Colts, causing them to win their final game of the year and lose the #1 overall pick? Because I knew that. 

3. This team's WR room includes a guy who's coming off chemotherapy, a former Cowboys WR who was last seen catching two balls for 21 yards in the NFC Divisional round, and Robert Woods, who I always overdraft in fantasy. Dalton Schultz is also here to run five- to seven-yard outs before falling to the ground so he doesn't get tackled. CJ Stroud is going to be throwing to practice squad guys by Week 5. 

4. DeMeco Ryans is a legitimately good hire. He'll be shown the door after this season somehow. 
Daniel:
This team is one that has famously not made the Super Bowl. Not only have the Texans never made the Super Bowl, but the Oilers also never made the Super Bowl. Forget the Super Bowl, do you know when the last time Houston just played in a championship game? 19-fucking-79. Do you know who has played in a championship game since then? Every team. Name any shitty team and they've gotten there:

Lions? 1991.

Cardinals? Twice.

Jets? Four times, and back-to-back with Mark Sanchez.

Jags? Three times, once with Blake Bortles.

Browns? Three times.
Joe:
This franchise is what happens when instead of meeting his just fate, Augustus Gloop survives the chocolate river with fudge stuck in his lungs and grows up to inherit his daddy's professional football team. The team that Cal McNair presides over was only made possible by the greed of Bud Adams (eat shit, Nashville), and then by equal parts Enron money and corporate welfare from local governments in an effort to provide pre-reparations to the next rich shitbag business criminal with a PowerPoint presentation about public-private partnering. The man has done the unthinkable. He's proven there is such a thing as too dumb to be an NFL owner.

Also, fuck Mattress Mack and his political ads. Only in this city would some dipshit furniture salesman with a very public gambling habit become a beloved icon. And even that sonuvabitch has better sense than to get all public about supporting the Texans. 
Sean:
I long for the days of Matt Schaub Gary Kubiak. Can you believe I had fun watching those teams? Shoot me right into the sun.
Submissions for the NFL previews are now closed. Next up: Arizona Cardinals.
Stay in touch
Sign up for our free newsletter