TV
Which Sports-Adjacent Physical Challenge TV Show Is Right For You?
11:38 AM EDT on September 24, 2021
We all remember where we were when we learned that Ultimate Slip 'N Slide would not make it to series at NBC for diarrhea-related reasons. The development process in the increasingly crowded TV space is difficult enough for a new show when everything goes right; launching a title most viewers first heard about after the set was reported to have been the epicenter of a robust diarrhea outbreak was, it seems, somehow even more challenging than it sounds. But for those bereft at the loss of a televised reality competition played out on (giardia-contaminated) water slides, I have good news: TV is absolutely lousy with goofily sports-adjacent physical challenge shows right now. 
TV producers are always looking for series concepts that will potentially appeal to all members of a household, from 8 to 88, and also that don't require expenditures on such frills as actors, writers, wardrobe, CGI, or sets that need to be dressed more than once. For a while, the vogue was unscripted strategic competitions that tried to draft off the success of Survivor and The Amazing Race. Then American Idol begat performance shows like Dancing With The Stars, The Masked Singer, and America's Got Talent. All of these are still with us, but it's hard not to feel like they're out of surprises at this point.
Cue the next trend! The success of ABC's Holey Moley inspired a wave of sports-meets-pratfalls copycat shows that's distinct from the class of legitimately virtuosic athletic shows—like American Ninja Warrior and The Titan Games—that are really only for people who own gyms. Now that Netflix's Floor Is Lava has also taken off, even more are coming. Next month, The CW revives Nickelodeon's Legends Of The Hidden Temple, for adult players. Fox will soon bring you a life-sized Mouse Trap. No one would probably go so far as to suggest that these—and their precedents, listed below—are evidence that the culture has steered entirely into the skid and away from reason's light. That said, it is true that the Brobdingnagian scale of these shows' set pieces and the requirement that contestants launch themselves on and off them as recklessly as possible does suggest that they're unwittingly acting on the whims of a trickster god just offscreen, particularly when one of them is never even going to air because it gave a whole production the scoots.
But that's heavier than any of this deserves. The more salient question is which of these not-quite-sports shows is right for you. This guide, which has been arranged by premiere date—and, purely by happenstance, also happens to feature the indisputably best one first—has been designed to help you weigh your options before you make this important decision.
Holey Moley (ABC, 2019-)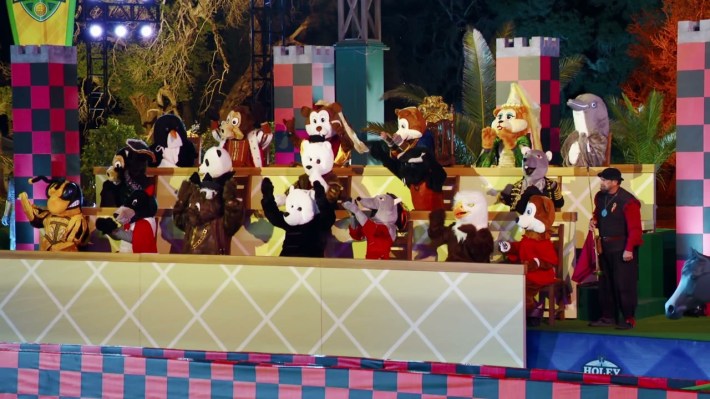 Ultimate Tag (Fox, 2020)
Floor Is Lava (Netflix, 2020-)
Cannonball (USA, 2020)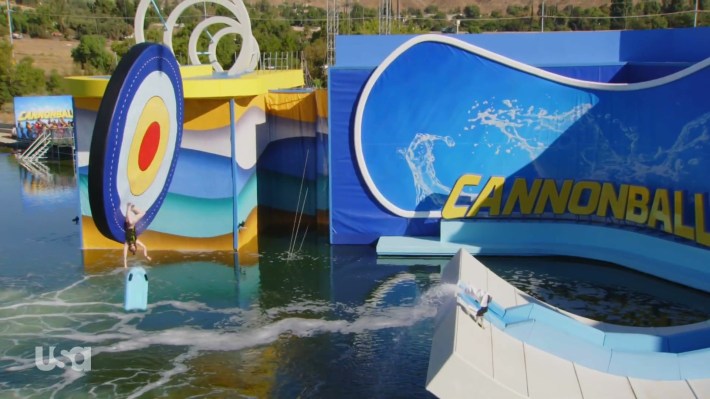 Wipeout (TNT, 2021-)
The Cube (TBS, 2021-)
Frogger (Peacock, 2021-)
Stay in touch
Sign up for our free newsletter