Jamboroo
Toward A Better Playoff Tiebreaker
1:17 PM EST on November 9, 2023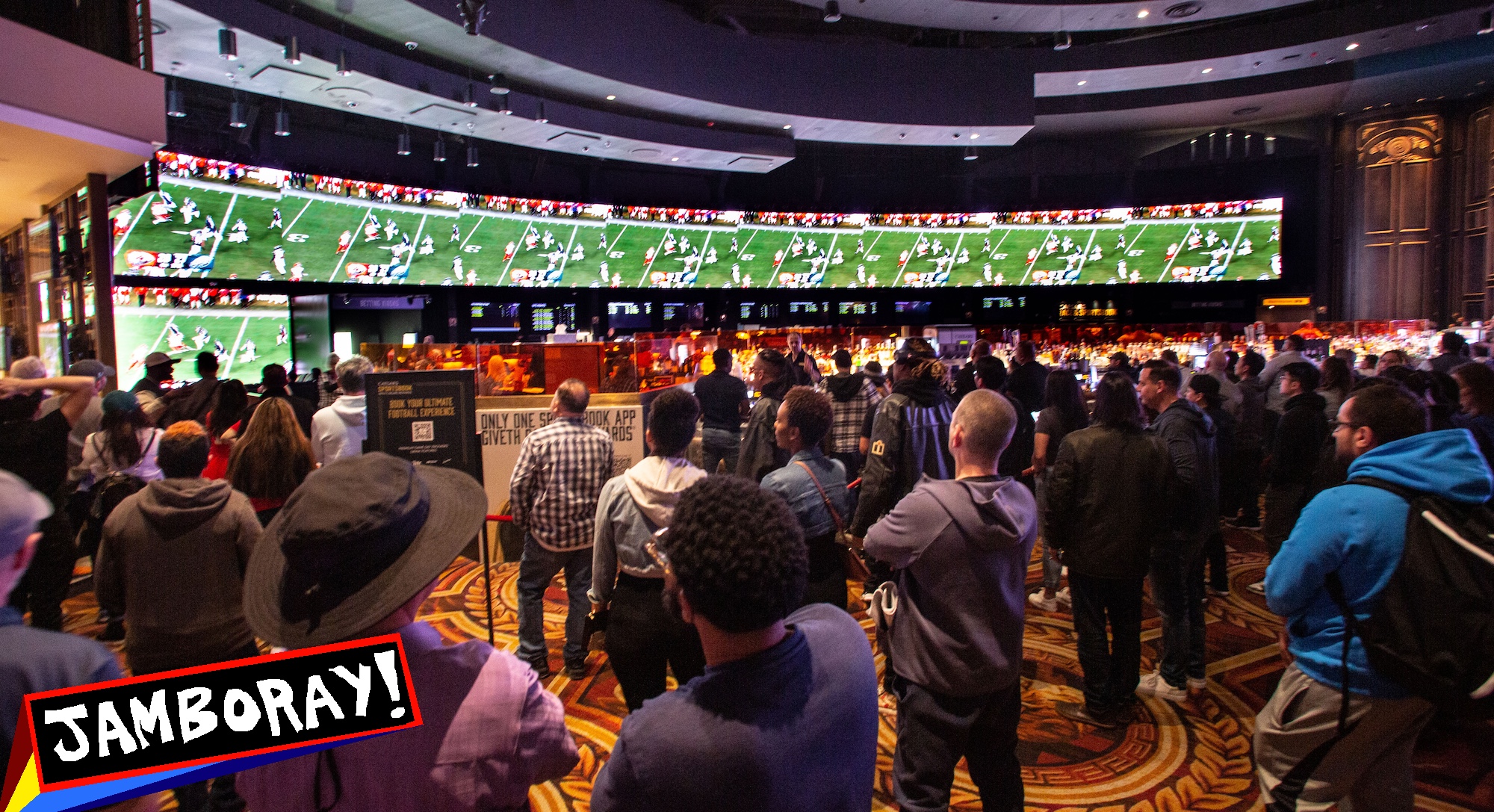 Drew Magary's Thursday Afternoon NFL Dick Joke Jamboroo runs every Thursday at Defector during the NFL season. Got something you wanna contribute? Email the Roo. And buy Drew's book, The Night The Lights Went Out, through here. Drew's off this week.
The NFL does not need guidance in the art of shameless pandering to people who can provide them with the comforts of money. It will go where the illusion of money might appear as well as the actual trails, and it surely rivals the Premier League for being able to smell even the smallest coin denomination being smelted. It beds with anyone and anything that can even tangentially enrich it, and nobody is making the NFL do that more brazenly these days than the DraftKings/FanDuel combo plate.
So the obvious question to be asked here is "When will this circle be closed?" To wit, when will the league absorb the reality that there are multiple scoreboards in every game and all of them should be introduced to the magical world of playoff tiebreakers?
Yes, we are actually advocating for the inclusion of a team's record against the spread as the first playoff tiebreaker, and because we are visionaries as well as ethical bankrupts, a team's record against the total as the second tiebreaker. If you're going to sleep with the devil, dress up in something low-cut, sparkly and impossibly high-heeled for the occasion.
The marriage between football and gambling is at least a century old but had mostly been common-law only until DraftDuel and FanKing (or is it DraftFan and DuelKing?) convinced the Goodellites that all money is still just money, only more of it, and now "Bet This Parlay" is as important an end zone message as "Fight Racism," "Salute To Service," or "It Takes All Of Us." More important, really, because while racism and militarism are longstanding American traditions, money is older than both.
So let's fully legitimize the marriage by making covering nearly as important as winning, and scoring more important than ever. You may not have noticed because you are a tedious purist, but overs, the new-age metric that explains the state of the games in nuanced yet comprehensive ways, are barely hitting 40 percent. Since everything the NFL's unsalaried flock of auctioneer parrots tell us is that people like offense, this is not a cheery development, and the NFL can't have you unhappy lest you forget to give them your credit card information.
Thus, if you want to manipulate the way the game is played to fuel more offense/overs/dopamine spikes, you need to give even the most defense-minded coaches incentives to unclench their trousers and go for it on fourth-and-Cleveland. Imagine a world in which the Lombardian phrase "Winning isn't everything, it's the only thing" is supplanted by the equally clichéd "Good teams win, great teams cover."
If you're worried that bookmakers will suddenly become too powerful, well, just realize that the NFL has already plotted this out. The league will hire a bunch of them as an in-house linemaking committee and then merge them with the actual competition committee, which is mostly a gaggle of walking rumpots who fix every problem with the game by adding three new ones. You think the linemakers knows less about football than competition committee chairman Rich McKay? You think it matters? The bidness is the bidness, Socko, and the linemakers generate more bidness than everyone else in the room, including Jerry Jones's kid. And trust us on this: Even Jerry his own bad self would put his kid on waivers for the treacherous miscreants at the Westgate Superbook. In other words, everyone works for the league eventually, which is a nice way of absorbing, digesting, and expelling one's critics.
So this is what the future holds, and we should start getting used to it right around when we notice that we are already neck-deep in it. How you do in your division doesn't matter in a world that doesn't recognize divisions any more. Conference records are only sub-atomically more important, and strength of schedule is total bullshit in a world in which every team that isn't 5-4 is 4-5. So why not value how well a team rewards its bettors? There is nothing more interactive for the modern degenerate fan than that. Oh, and with these rules in place, the Vikings would currently be the three-seed in the NFC rather than the seven they are now. You're entirely welcome, Comrade Magary.
The Games
All games in the Jamboroo are evaluated for sheer watchability on a scale of 1 to 5 Throwgasms.

Five Throwgasms
Alouettes at Argonauts (CFL Eastern Conference Final)
Lions at Blue Bombers (CFL Western Conference Final)
Playoff games are objectively better than regular-season games, which is why the Canadian Football League conference finals are automatically placed here ahead of the entire NFL schedule. Toronto is the defending champion and has the best record with the lowest attendance, Winnipeg had the second-best record and won the Grey Cup two years ago, British Columbia exists, and Montreal won its last title in 2011 with Marc Trestman as head coach, which should doubtless cheer Bears fans who now hate Matt Eberflus more than they ever did Trestman. If none of this interests you even though both games are Saturday and will not impact your NFL viewing schedule, there's this from last weekend. File that under "Mike McDaniel's Playcalling Creativity, My Ass."

Four Throwgasms
Lions at Chargers: Rested up from a week being bored and looking for touch football games in neighborhood parks to unnerve children, Dan Campbell and the voices in his head fly off to L.A. and the biggest Lions crowd of the season, while the big betting in the stadium is in guessing if the newly fashioned splint on Justin Herbert's broken finger will now extend into the neutral zone and put the Chargers offside 70 times.
Jets at Raiders: If coaches replacing unlikable coaches matters, Antonio Pierce will give us evidence to see how much the Raiders will transform their joy in no longer having Josh McDaniels into improved play, and how long that good feeling will last. We're going to guess mid–second quarter. The Jets, fresh off a prime time bed-fouling against the Chargers, are pretending not to notice Aaron Rodgers's sideline grandstands while silently hoping for them even though the coaching staff wouldn't put Tua Tagovailoa behind that offensive line. In short, this boils down to Zach Wilson against Aidan O'Connell, which is to say Iowa's offense against Iowa's offense. It's a four-throwgasm game because hate-watching is a thing too.
49ers at Jaguars: Oh boy, it's time for another week of uninformed hyperbloviating about where Brock Purdy sits between fantastic (games 1–5) and fraudulent (games 6–8), as though that will somehow by sheer repetition become a fresh and interesting topic. Oh, and there will be some of that with Trevor Lawrence as well because he's only thrown nine touchdowns to his cadre of extraordinary targets who include, uhh, those guys they've got. It will take three quarters for anyone to notice that this game will be decided by Christian McCaffrey, as all 49er games are actually decided.
Browns at Ravens: This will be sold as a rivalry game because the Browns are within two games of the Ravens, but Cleveland has won twice in Maryland since the start of the Obama administration, which makes this less a rivalry than a deadbeat tenant–angry landlord relationship. That said, the two defenses may hold this game in single digits, and if you like 12-9 games with 22 punts, you'll be disappointed in the way this ends up being about half as good as that would be. Historical note: The last scoreless game in NFL history was Giants-Lions in 1943; you may need this information to impress your friends early in the third quarter.

Three Throwgasms
Texans at Bengals: So which Ohio State expatriate would you rather have running your team? The one who fled to Louisiana and won a national title with someone else, or the one who stayed and went 0-2 against Connor Stalions? If you like fun, take C.J. Stroud. If you want perseverance, take Joe Burrow. And if this is how you determine your loyalties, you may miss the Sunday night game because your family will have scheduled an intervention narrated by Mike Tirico.
Colts at Patriots: The last time they played, the Patriots won comfortably, Frank Reich begat Jeff Saturday, and Jim Irsay tried to introduce "the top quartile of the top quartile" into common parlance. Since then, both teams are 5-12. Yeah, that's what we think too—an excellent game in which to root for both teams to lose.
Packers at Steelers: The league does a couple of these "Grandpa's Greatest Hits" games every week, it seems, where good teams from the distant past meet again and people pretend Vince Lombardi and Chuck Noll are still alive. None of the three—Vince, Chuck, and Grandpa—are still among us, so you can skip this one with a clear conscience.

Two Throwgasms
Giants at Cowboys: The last time the Giants were getting this many points (16) was the last game of the 2022 season after the bloom had fallen off the rose that was Brian Daboll. The Eagles only won, 22-16, so covering in defeat here could be a victory for the Giants. Plus, Dallas hates the Cowboys again this week after their desultory loss to the Eagles last Sunday, so their agonies are your ecstasies.
Titans at Buccaneers: Baker Mayfield's passer rating is dead in the middle, barely below that of Lawrence and Jared Goff, while Will Levis is Will Levis. Bet the under with confidence, as you should be doing with most of these games anyway. Your fantasy team has been dead for three weeks now, so you may as well start rooting for the only thing that truly loves you: your wallet.
Broncos at Bills: One team has a winning streak on the line here, and it isn't Buffalo. That said, the weather is supposed to be only moderately Buffalonian (mid-30s, wind around 10 mph) so sadly there won't be many subarctic hijinks to be had.
Saints at Vikings: The Saints are thoroughly nondescript but at least Derek Carr's reputation is being resuscitated by all the stories pouring out of Las Vegas about McDaniels's merrily sociopathic ways. Vikings fans should be concerned that Joshua Dobbs's improved knowledge of his teammates' names and faces might actually work against him.

One Throwgasm
Falcons at Cardinals: There should be negative 'gasms for some games, of which this would be the prime example, but we aren't trying to remake the Roo franchise; we're just kicking the cement bag down the road a week. That said, Taylor Heinicke–Clayton Tune is the matchup for people who believe quarterbacks get too much attention and want a long snappers' game instead. That said, we thought that about Dobbs last week, so I'm sure there's some convoluted redemption angle which with we shall be pelted. Take solace, though, potential victims. This is a game in which the broadcast and officiating crews assigned here will surely start to worry if they're being phased out by their bosses.
Commanders at Seahawks: This is almost as bad as Falcons-Cardinals.
Panthers at Bears: This is objectively far worse than Falcons-Cardinals.
Pregame Songs That Make Me Want To Stay On The Couch Where I Belong
Only an idiot wants to run through a brick wall, for music or really for anything else. You're not a football player, a demolitions expert, or a movie stunt coordinator—you're barely an animated throw pillow whom your dog nudges every now and then to see if you've died. But if you need some cheap form of energy to pretend like you're still tangentially engaged with your adrenal gland, try this instead, from the Tokyo Ska Paradise Orchestra.
Or this, from Melbourne Ska Orchestra, because you can never have enough saxophones in a band:
Either way, they have the advantage of being perfect karaoke songs in that they are both instrumentals, which means nobody can ruin them by singing. Now sit down, calm down, pipe down, and remember that the last useful thing to ever run through a wall was the Kool-Aid Pitcher.
Eric Adams's Lock Of The Week: Cowboys (-16) Over Giants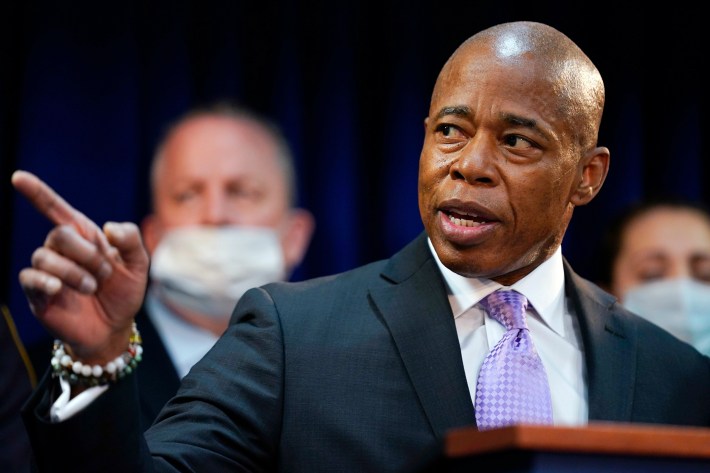 "Given the political climate, my current popularity and the nation's level of mass unhingement, I need to reach out to my constituents in a way that meets their needs while clearly explaining my position on the issues of the day, which is why I'm all in on the Cowboys here despite the number. There. I reached out to New Yorkers and told them to grow up and face the fact that there's no football any more. Football's dead. Now if you'll excuse me, I have to leave. My son is repeatedly exhorting us to 'put our hands up.' I think he thinks he's been booked as the Nets' halftime show again."
Fire This Asshole!
Josh McDaniels—hire him and fire him again because last week was so much fun for everyone.
Brian Daboll*
Ron Rivera*
Sean McVay**
Jonathan Gannon
Matt Eberflus
Arthur Smith
Todd Bowles
Bill Belichick
(* potential midseason firing)
(** potential midseason resignation to find a new reason to keep coaching)
Great Moments In Poop History
Jason Puncheon of Southampton ducked out in the middle of a Premier League match against Everton in 2013 for an important reason. He needed to visit the conservatory. Upon returning, the Southampton fans saluted and outed him simultaneously with an impromptu version of this evocatively romantic tune: "He went for a shit, he went for a shit, Jason Puncheon, he went for a shit."
Two weeks later against Manchester City, Puncheon scored on a rebound and celebrated his goal by racing to the corner, sliding on his knees and standing up in the traditional way, and then turned his back to the crowd, squatted and pretended to wipe his hinder to more choruses of "He went for a shit, etc." And unlike Joe Buck, who turned purple in the booth 18 years ago when Randy Moss celebrated a playoff touchdown by pretend-wiping his behind against the goal post, the Brits in the broadcast booth left the commentary to take care of itself in what can only called a great moment in both sport and pantomimetic excretion.
Gametime Cheap Beer Of The Week
This isn't actually that cheap, but if you're already down with Sunday you'll splurge on this 8.4% ABV beauty: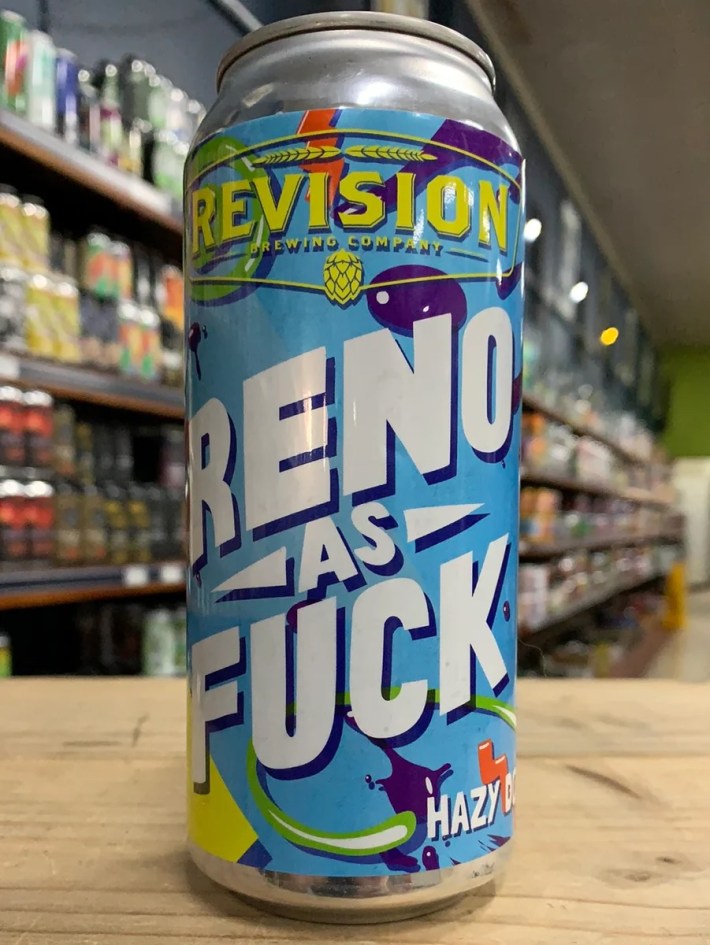 You might even double down on its conjoined twin, which is a mere 6.5% ABV so it might work as a breakfast beer: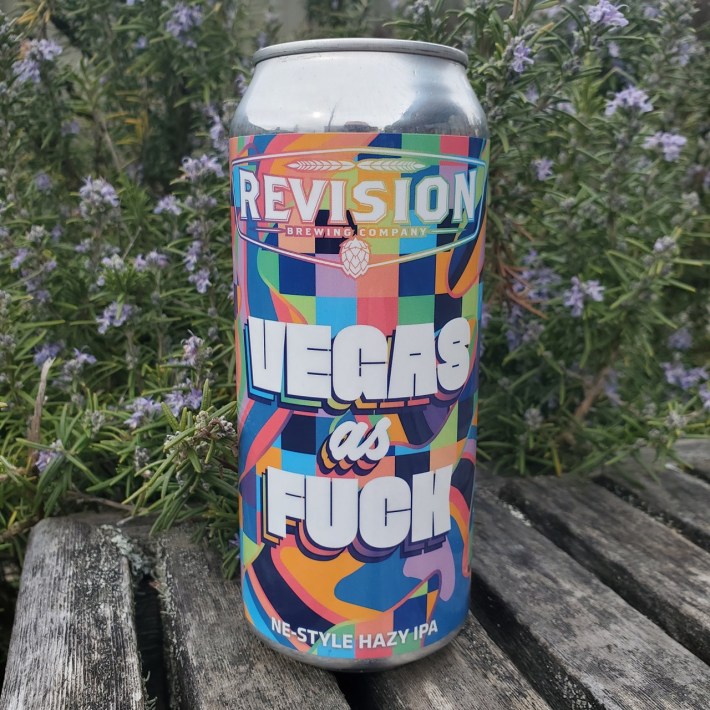 They're both more fruit-forward than the beers Comrade Magary usually advances in this space, but we know you people, and you're indifferent to flavor, nuance, or even price. You barely recognize temperature. You're actually more about the way the can looks before you throw it at the screen in purply rage, so why not let the label do your talking for you in case the kids are within earshot? Better to erupt silently and let the aluminum do the talking; it sure beats having the folks from Child Protective Services coming by for an unannounced chat.
Gameday Movie Of The Week For Cardinals Fans
Anything that takes up the three hours in which the Cardinals will be shaming themselves against the Falcons. Seriously, anything. A silent movie, YouTube videos of swamp clearances, an endless loop of Kool-Aid commercials, a Norwegian knitting video (and yes, they exist)—really, anything that doesn't have Clayton Tune, Jonathan Gannon, or endlessly baffled failson Mikey Bidwill will do. But if you must, there's No One Will Save You, because if you're a Cardinals fan, you don't deserve saving.
Gratuitous Simpsons Quote
"You tried your best and you failed miserably. The lesson is: Never try."
Enjoy the games, everyone. Or don't. You're an adult, and you can do what you want, as long as it doesn't involve any other family members. You'll have more than enough of that at Thanksgiving, and you'd be just as well off this weekend watching Als-Argos, Lions-Bombers, or episode eight of Taskmaster's Season 16. Comrade Magary and his shiny new chestplate will be back next week previewing Vikings-Broncos, and you can bet all the world's supply of ass that nobody is going to enjoy that, no matter.
Stay in touch
Sign up for our free newsletter