MLB
The White Sox Are The Most Dangerous Team In Baseball*
2:57 PM EDT on April 13, 2023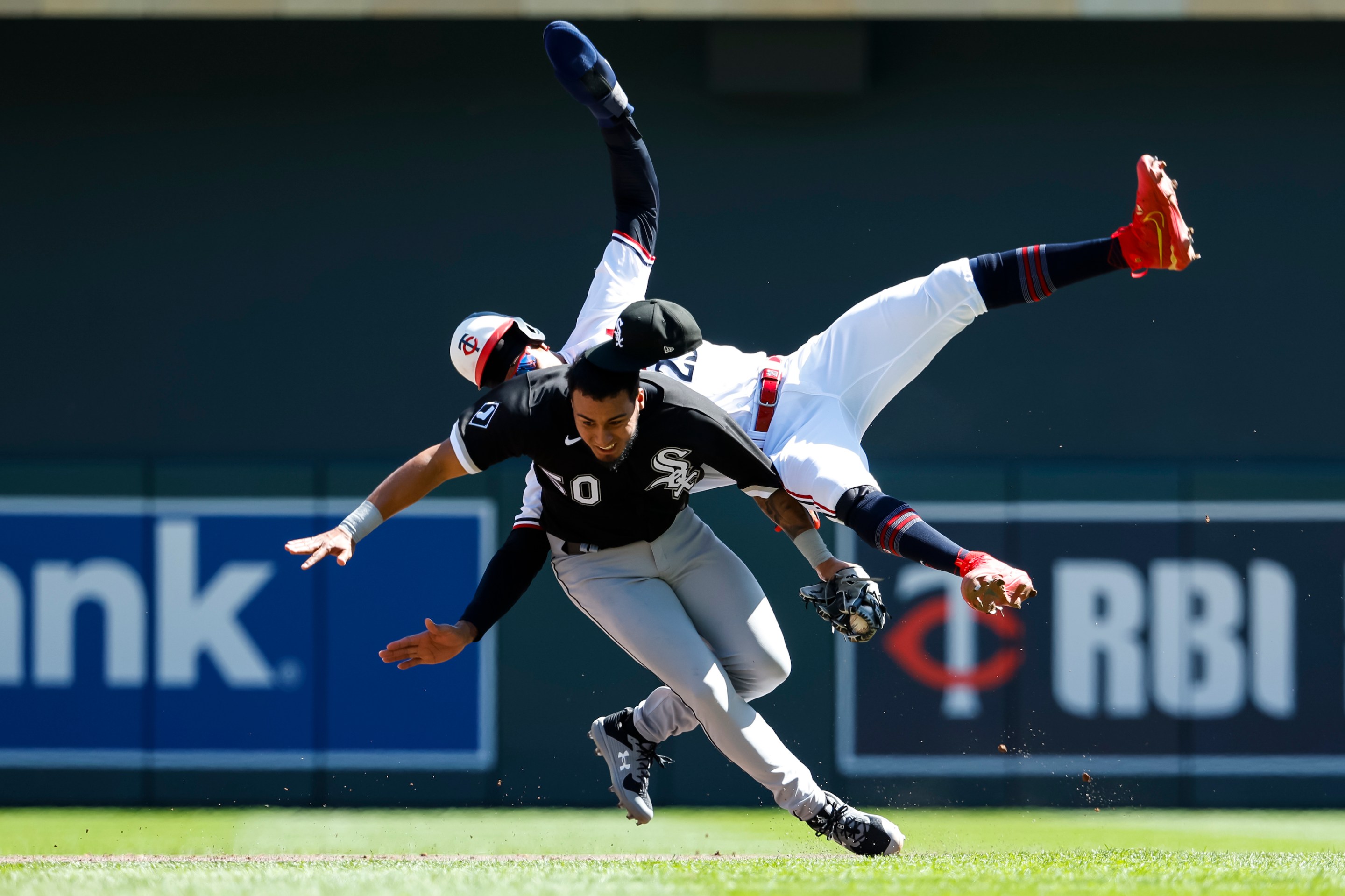 The best baseball teams generally seem like hell to play. A great team is infuriating, although they tend to infuriate in different ways. Some are just too comprehensively stacked, with lineups too dense with threat to safely navigate. Or their pitching never gives opponents a chance, or they just never make mistakes and play as if trying to wreck the psyches of their opponents by hitting the ball just beyond the reach of the defense. It's rude, is what it is.
It is easy to admire a great team, but unless you are lucky enough to be rooting for them it can be tough to like them very much. The little frailties and foibles that mark things as human—in this case, a few neurotic middle relief jobbers or a punchless middle infielder or ovoid create-a-player catcher tapping out four times per game at the bottom of a lineup—are buffed out, leaving no seams or weaknesses to even dream of exploiting. It is one of the funniest and best things about baseball that these teams are roughly as likely to lose a World Series as any other team that's good enough to make it there. But the best teams are scary, from one game to the next.
Anyway, this is not about a team like that. Instead it's about the 2023 Chicago White Sox, who are indeed very scary to play against, and very obviously unlike other teams, and also kind of rude as well. The White Sox just aren't any of those things in the ways that great teams are. They're unlike other teams because their galoot-forward roster requires them to play some number of armoire-shaped 1B/DH guys at positions to which they are not suited; at Baseball Prospectus, Steven Goldman went with a cabinet as his scouting comp, but the point is that we are both talking about large-format furniture in this context. Even the team's role-player types come with peculiar factory defects in their games. As a result, the White Sox's defense has been not just bad but somehow hard to read in its badness. It's like watching a production of Glengarry Glen Ross that has only two actors and six wigs, and both actors are Daniel Baldwin.
But this is not what makes the White Sox scary to play against. If anything, the strange use that the team has made of its equally strange roster has made them something of a soft target; over their 13 games, the White Sox have allowed more runs than any other team in the sport except for the A's. (The A's, who are on a much more overtly avant-garde trajectory, have allowed 16 more runs despite playing one fewer game.) The scary part, and also the rude part, is that the White Sox are an absolute menace to anyone and everyone on the field. They're not especially likely to beat them, but over the last few days, at least, the Sox have been very likely to harm them.
On Sunday, the White Sox were a party both to Oneil Cruz's ankle injury—which was mostly the fluke-y result of a terrible slide—and the brawl that followed after catcher Seby Zavala said something to the writhing star that his Pirates teammates didn't appreciate. (This is the rude part.) A day later, one of Chicago's ostensibly glove-first utility players, Hanser Alberto, glitched out during an extravagantly botched rundown, which led to a sprained knee that could keep star shortstop Tim Anderson on the shelf for a month. Taken on its own, it is the sort of annoying but not necessarily season-altering injury that could (and does) happen to any big-leaguer, and which has happened to Anderson with dispiriting frequency over his career. Watch the play in question, though, and it's clear that we are dealing in Some Real White Sox Shit:
The carnage continued on Wednesday, although starter Lucas Giolito losing control of a pitch that hit Twins infielder Kyle Farmer in the face should be filed under the sort of scary fluke that could happen even in games that do not involve the White Sox, but happened to involve the White Sox. The actual, high-test White Sox stuff came later in the game, when Byron Buxton and Sox infielder Lenyn Sosa came together in a T-bone crash near second base.
It's hard to say that either player was in the wrong, exactly, but the resulting collision did turn Buxton upside down, which is not the orientation you generally want in or as a baseball player. Happily, neither player seems to have been hurt as badly as it looked like both could have been; asked after the game which part of his body landed first, Buxton said "everything."
It's too early to draw conclusions about any of it, but if this season has already delivered clear-cut answers to the questions regarding its best and worst teams, the White Sox sure seem, in the most literal possible sense and in that sense only, like the most dangerous team in baseball.
Stay in touch
Sign up for our free newsletter