Soccer
Sam Allardyce Is Back For One Last Job, Until His Next Last Job
1:32 PM EDT on May 4, 2023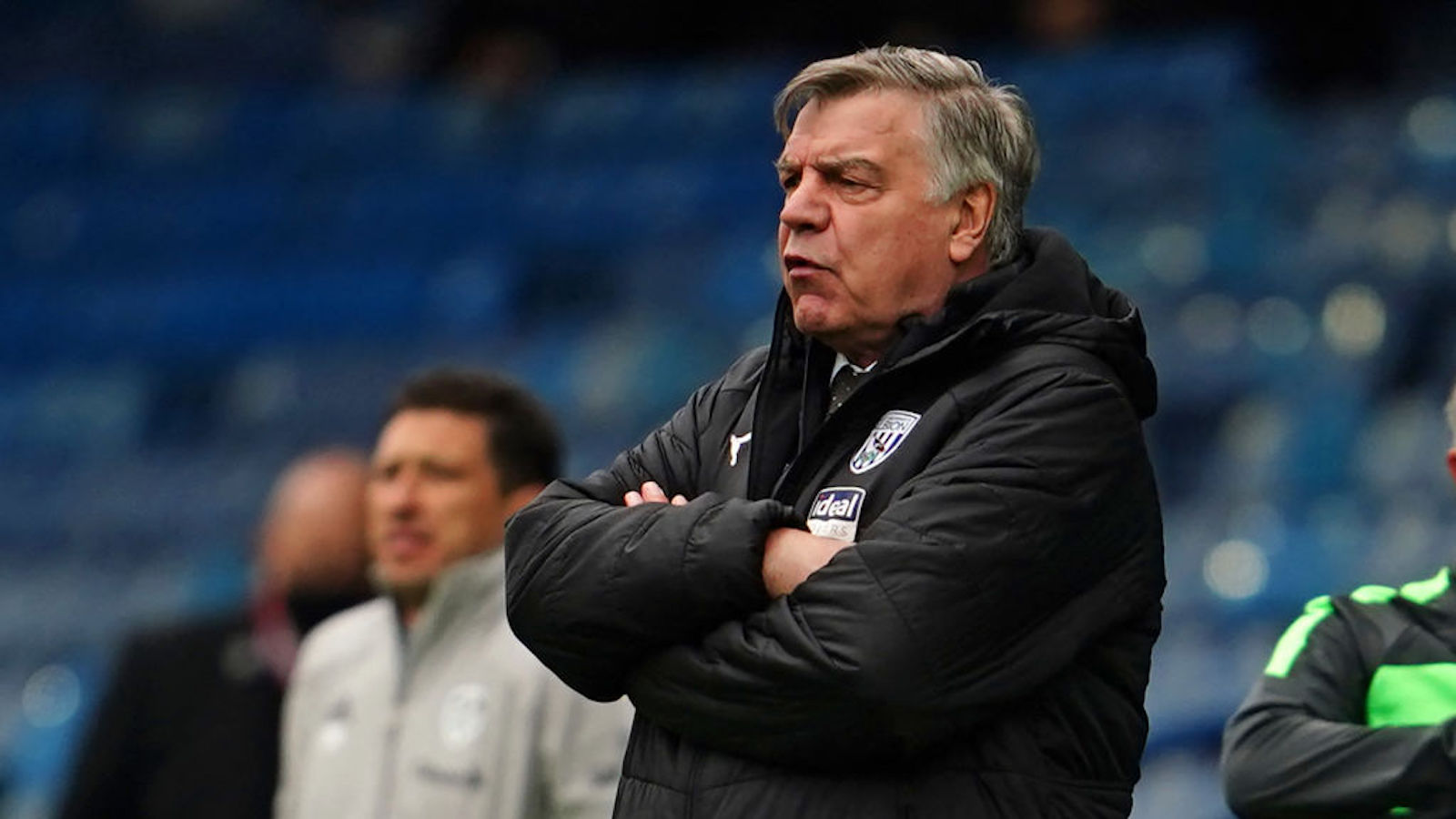 The laughter surrounding Leeds United's hiring of Sam Allardyce as its emergency manager with only four matches left to play is still ringing around the soccer world, but some jobs are not to be left to young up-and-comers. Some can only be filled by crazed old folks with nothing left to lose but their preferred bingo chair at the home.
Leeds is desperate, deeply so. They are 17th in the Premier League, safe from relegation only by goal difference and with their four remaining matches against the Manchesters, West Ham, and Tottenham. If they get relegated, they will lose an estimated $125 million in 2023-24 income, and their chances are regarded by most analytics experts as deeply and profoundly fucked.
So they hired Allardyce four four matches, and will pay him $3.14 million if he manages to do what he made his reputation doing—keeping mediocre teams in the Prem and their owners in the green. This is considered understandable madness by the Leeds operators, which include the San Francisco 49ers ownership, because spending $3 million to save $125 million makes perfect financial sense.
Besides, the quiet market inefficiency in sports is in hiring old managers to counter the wave of inexperienced young'uns who will do what they're told. Roy Hodgson was re-hired at Crystal Palace at age 75 in April, and in six matches pulled Palace to safety. Across the pond, Dusty Baker saved the Houston Astros at age 72, the Texas Rangers just hired Bruce Bochy at 68 to immediate benefit, the Atlanta Braves won the 2021 World Series with AARP bait Brian Snitker, and the Padres and Mets have doubled down on the half-billion-plus they've thrown at players by paying premium prices for Bob Melvin (61) and Buck Showalter (66). In short, old guys with provable skills right there in the resume have become desirable again.
But Allardyce, his massive head and DGAF confidence is easily the best development for this bunglefest since they fired their savior Marcelo Bielsa two years ago when he was 66. And the reason this is true can be found in his initial presser, in which he reveled in his antiquarian status by referring to his spouse as "the wife," complained about jury duty that wasn't even his, and called himself just as good as the best managers in the game. He is already a magnificent crank at a job that has a few more magnificent cranks than there used to be.
"Far too many people think I'm old and antiquated which is so far from the truth," Allardyce said. "I may be 68 and look old but there's nobody ahead of me in football terms. Not Pep [Guardiola], not [Jurgen] Klopp, not [Mikel] Arteta. It's all there with me. They do what they do, I do what I do. In terms of knowledge and depth of knowledge I'm up there with them. I'm not saying I'm better than them but certainly as good as they are. I just wish sometimes you can get the opportunity that you can show it, but that's never going to happen for me now apart from keeping Leeds up."
Yeah, screw those young punks with their wins and trophies and rich owners and entertaining players. A guy who kept Sunderland up is every bit as valuable.
The jury duty part, though, is even better, because his chosen assistant coach and young punk (he's 64) Sammy Lee wasn't excused from his responsibility as a citizen by the judge, causing Big Sam (again, that head) to grump about the system.
"I do have to say, I'm not sure this is a good thing but I'll have to say it: the judge has left Sammy unemployed because he's on jury service and wouldn't let him off. And I find that to be very, very poor judgement indeed. It's a real shame because the wee man loves being with me and I love him with me."
The "wee man?" How old-guy is that? Well, this old. When asked if he might come back for next year if he keeps Leeds in Prem, he offered this I Love Lucy-old script analysis.
"Never say never, depends what happens at the end of the four matches and what the conversations are and how I feel, and more importantly how the wife feels," he said. "I can't keep making her feel so nervous again so there you go—she's good as gold."
"The wife." You know, like "the wingback," or "the linesman," or "the boot room." Sam Allardyce is openly and proudly an anachronism, and after Leeds tried to become popular by throwing down with the allegedly burgeoning American market (and failing spectacularly, it must be added), it is now going back into the future, because scared money sometimes CAN make money. And nobody is more scared than a team that hires the unfashionably aged. The Astros were a national disgrace until Baker renewed them, and the Rangers had bottomed out last before they hired Bochy to take them to the top of the Astros' division.
No team is worthy of blind fan loyalty because the balance between spending and value is too lopsided, but rooting for Leeds is now almost mandatory. Big Sam is the new beacon with the size 8.5 cap, and if Leeds avoids relegation and saves that much money, he deserves a five-year deal at a million a game. He'll still be a bargain even at that price, and old folks are still marketable. You just have to abandon the false value of cool, and you have to renew the fan base a lot more often.
Stay in touch
Sign up for our free newsletter