Soccer
Lionel Messi's PSG Vacation Has Fallen Apart
11:06 AM EDT on May 3, 2023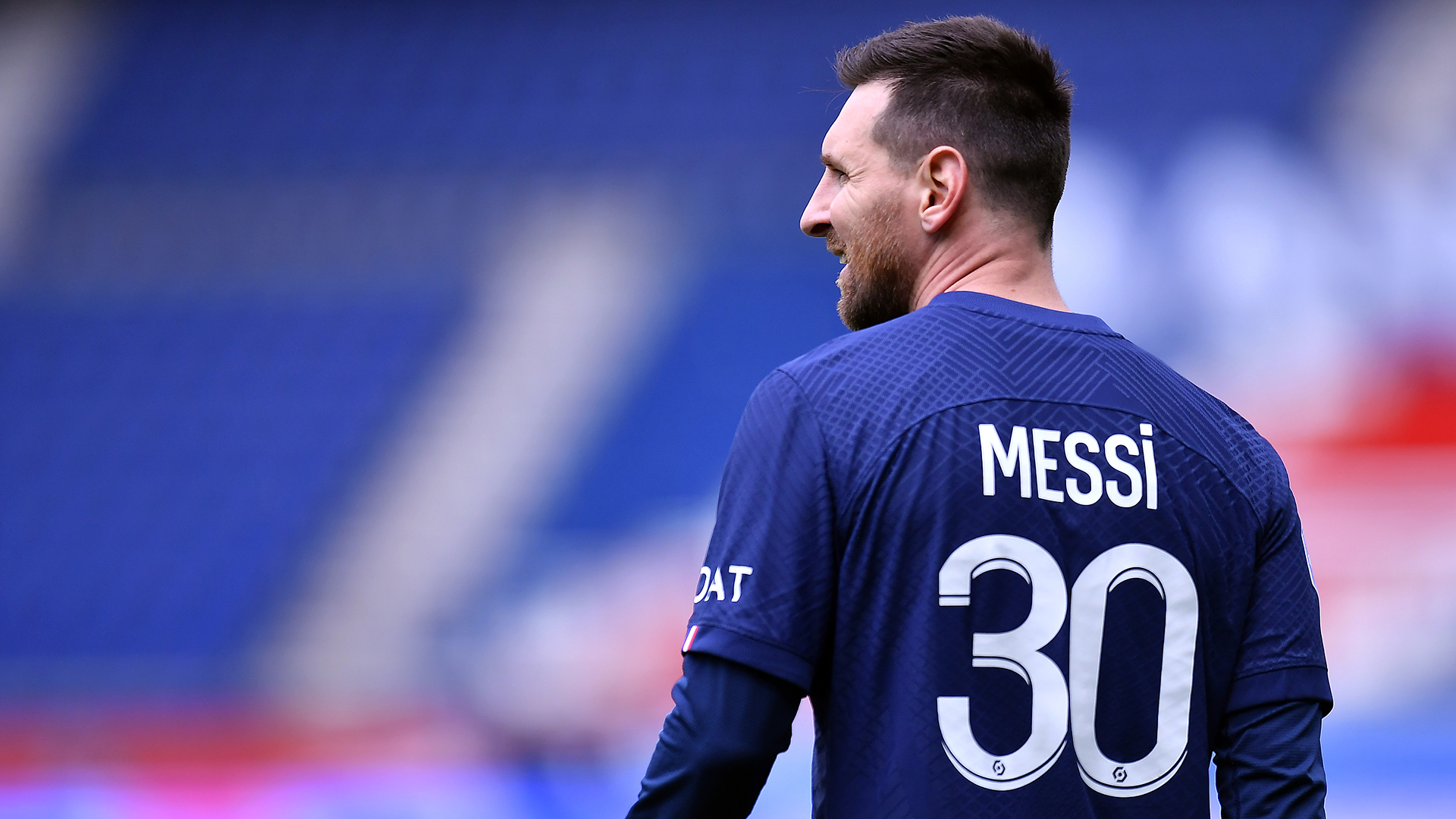 When Lionel Messi left Barcelona for Paris Saint-Germain in the summer of 2021, it made some form of perverse sense. Barcelona could not afford to pay Messi and stay under La Liga's draconian salary cap, while PSG has as much money as pretty much anyone in Europe. For Messi himself, a move to the—and I say this charitably—easier Ligue 1 would allow him to throttle down a bit during the domestic season in order to preserve his body for Champions League runs, the title that both he and his new club cherished the most. The softer domestic schedule would also allow Messi, who was 34 at the time of his move, to stay in game shape and not be exhausted for the 2022 World Cup, which was truly the trophy he coveted most.
Well, after just two seasons in the French capital, Messi's sojourn to PSG appears to be ending with only the World Cup to show for it. Though I don't think he will complain about that, given what winning that title meant for him and for Argentina, his turbulent tenure in France appears to be close to an ignominious end. Messi was suspended by the team without pay on Tuesday for a total two weeks, thanks to an unauthorized trip to Saudi Arabia.
Messi, who is a "tourism ambassador" for the country, was said to have been in Saudi Arabia for two days before PSG's 3-1 loss to Lorient on Sunday, April 30. Saudi minister of tourism Ahmed al Khateeb tweeted out photos of Messi and his family in the country on Tuesday shortly after the suspension was first reported, in a funny bit of timing:
Though the trip itself was likely enough for a suspension, Messi is also reported to have missed training in the run-up to that Lorient game, without the club's permission. It appears that this is why the club announced that, in addition to the suspension, it will not pick up Messi's contract for next season. Upon moving to PSG in 2021, the Argentine legend had signed a two-year deal with a club option for a third, but it appears that PSG is done with its World Cup winner after this season.
So, where does that leave his tenure in France? Well, it hasn't been great. Despite joining a front line that also featured Neymar and Kylian Mbappé, the trio never fully clicked for an extended period of time, thanks to injuries and the normal issues that arise with having three superstars in one band of the field. PSG did win Ligue 1 in Messi's first season, and is leading it this time around with a five-point lead over Marseille with five games to go, but that's the bare minimum for PSG; it's more of a story when they don't win the league.
Instead, Messi was always going to be judged by PSG's forays into the Champions League, and both seasons with that star-studded trident ended in round-of-16 exits, at the hands of Real Madrid and Bayern Munich. This after the club had made a run to the final, where it lost, and the semi-finals in the two seasons before Messi arrived. He wasn't necessarily bad in the tournament, scoring nine goals and notching four assists in 13 games across both seasons, and PSG had problems other than its attack. In terms of narrative, though, and in terms of end-goals, that doesn't matter. Messi was brought to Paris to finally win the Champions League for one of the world's richest clubs, and he didn't even get close.
Where does Messi go from here? There are seemingly two options. The first involves that Saudi Arabia trip; while everyone involved has reported that Messi went to fulfill his commercial obligations for the tourism industry in the country, it's also possible that he was scoping out his next club. Could he follow Cristiano Ronaldo into the abyss of the Saudi domestic league, away from the prying eyes of European soccer but headfirst into a cartoon-like pile of money? It's on the table, especially because the allure of having yet another Ronaldo vs. Messi battle will never fade, even if Ronaldo has been a disaster since moving to the Arabian peninsula.
The other option is much more romantic, if perhaps just as ill-advised: Messi could return to Barcelona. To have the greatest player in club history return after being forced out due to the botched financials from the previous board would be a hell of a story for Joan Laporta's current administration, and I won't lie, I would love to see Messi back in the blaugrana, if just for the rush of watching him week in and week out. It's not as easy as offering Messi a "for love of the club" deal with a small salary, though. He will still command a huge figure, so much so that one of the rumored reasons for the exit of the Barcelona's transfer guru, Mateu Alemany, is that he did not want to compromise the club's accounts by bringing Messi back.
To sign Messi to one last deal with the club, Barcelona would have to put off its much-needed youth project for at least one or two more years. Could that see the exit of some of its exciting prospects, such as Ansu Fati or Gavi or, and this would be a true tragedy for the club, Pedri? Maybe. It's a risk to bring back Messi at all, and one that might not project to a better performance on the field. It's also an intoxicating prospect, to have Messi lace up his boots and play under his former co-star Xavi Hernández, and to see him whip those cross-field balls to a similarly aged Jordi Alba.
This is what is worrying in the aftermath of the PSG suspension and the subsequent news that Messi will not continue in France: Will cooler heads prevail, or will Barcelona go all-in to bring its hero back? Maybe it will work, but as his PSG tenure proved, Messi isn't the answer to all problems anymore. He's still great, and he's still Messi, but there are other things that come along with the dying embers of a legend's career.
Stay in touch
Sign up for our free newsletter