Racing
Felipe Massa Wants To Relitigate A Wilder Era Of Formula One
10:22 AM EDT on September 21, 2023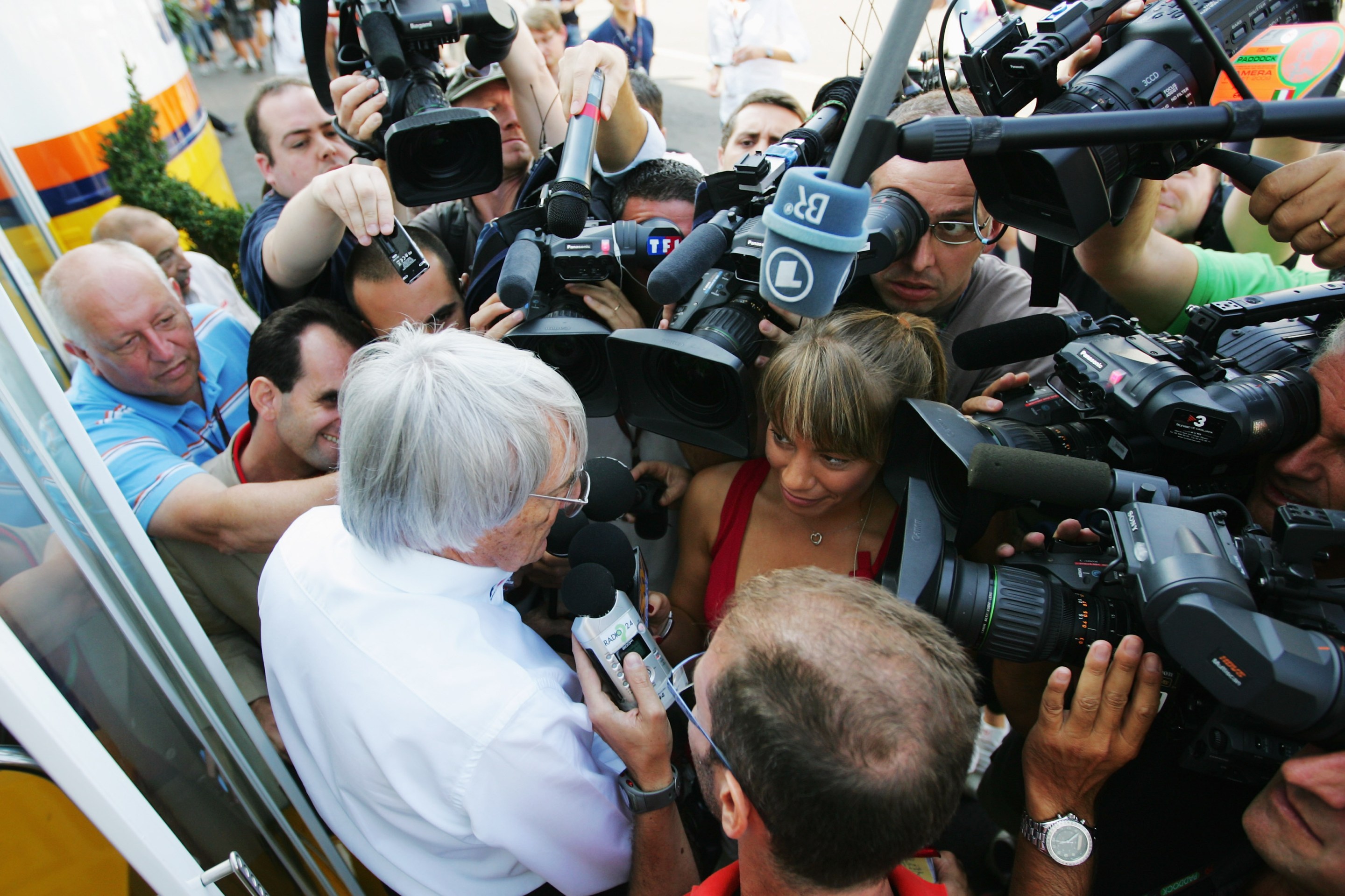 Fifteen years after the fact, Felipe Massa says he plans to go to court over the 2008 Formula One Driver's Championship, which he lost to Lewis Hamilton by one point. Massa's aim with the complaint is to overturn the results of the championship, which, if achieved, would quickly become relevant precedent for recent events. In August, Reuters reported that Massa is seeking "substantial damages" and wants "recognition that, but for those unlawful acts, he would have been awarded the 2008 Championship." It's unclear whether that recognition, reiterated by Massa in a later interview, is meant to be an actual trophy transference, ripped from the tender bosom of Hamilton and McLaren, or if it's more along the lines of a written mea culpa and a fat check from the FIA.
Regardless of what exactly Massa wants, it's clear that he is still not over 2008. It's not without reason: During the 2008 Singapore Grand Prix, Nelson Piquet Jr. (not to be confused with his multi-championship winning but equally distasteful father, Nelson Piquet) had intentionally crashed his car on team orders, resulting in a safety car that, thanks to safety car regulations back in the day, drastically helped his Renault teammate, Fernando Alonso. Alonso went on to win the race even after Massa started from pole position, and Lewis Hamilton's P3 was necessary for his eventual championship.
This incident—dubbed "Crashgate"—has been common knowledge since 2009. Drivers and reporters raised eyebrows immediately after the race occurred, but Piquet Jr. stated he lost the car, and no investigation was conducted. Then midway through the following season Renault made the mistake of dropping a poorly performing Piquet Jr. from the team, upsetting him. He reportedly referred to Flavio Briatore, then Renault's managing director, as his "executioner" and promptly spilled the beans to the FIA in an impressively comprehensive bit of vengeance. After an investigation by the FIA, Briatore and engineering director Pat Symonds left the team and received hefty bans from participating in any FIA-sanctioned events; Renault received a disqualification, suspended for two years.
The reason Massa has decided to seek compensation now is because Bernie Ecclestone, then the CEO of Formula One Group, outright said in a German interview with F1-Insider this past March that he and the late former FIA president Max Mosley had known in 2008 after the race that Piquet Jr. had intentionally crashed—partially corroborated by an interview with former F1 race director Charlie Whiting before he died in 2019—and that they chose not to investigate the matter because they would've been forced to nullify the race, giving Massa the championship. There is no precedent in F1 for nullifying a race that had taken place, even after unsporting conduct. When asked by Reuters about his interview, Ecclestone, now 92, said, "I don't remember any of this, to be honest."
Ecclestone is the kind of business magnate whose "Controversies" section of his Wikipedia page includes eight subsections, including "Hitler remarks," "Illegal possession of a firearm," and "Accusations of tax fraud," which is not to be confused with "Tax avoidance (2008)." Even though it's been years since he presided over F1, Ecclestone will take any chance to open his mouth and weigh in on his old job. In the F1-Insider interview, Ecclestone took a few personal shots at Hamilton after historically criticizing the driver's Black Lives Matter activism. "[Massa] was cheated out of the title he deserved, while Hamilton had all the luck in the world and won his first championship," Ecclestone said.
Hamilton, who has set a precedent of consistently declining to pursue legal recourse for controversial championships that saw him on the losing end, is trying to stay out of it. "If that's the direction that Felipe wants to go, that's his decision. I prefer not to focus on the past," he said in Singapore this year.
Massa's case feels tenuous. It hinges on the belief and Ecclestone's word that if an investigation had taken place, the race would've been nullified rather than Renault simply being disqualified—in the latter case, the championship result would remain unchanged. Massa placed out of the points not because Piquet Jr. ran into him, but because his team botched a pit stop. It's less clear-cut than the 2021 championship finale in Abu Dhabi, which looms over Massa's case. In 2021 race director Michael Masi, badgered by both Red Bull and Mercedes team principals, violated safety car procedure in the championship-deciding race. In that case, the FIA admitted fault but did not nullify the race.
When Mosley explained Renault's suspended disqualification for Crashgate, he said that it "means if they don't do something silly in the next two years, they don't have any problems." Silly is both trivializing and an apt way to describe the proceedings, which were petty and embarrassingly, delightfully public, a far cry from the professionalism and hush-hush that's marked F1 in the Liberty Media era.
Since 2011, the sport has settled into a period of discretion and dynasties, neither of which make for championship controversy. Red Bull and Mercedes have traded off eras of domination, and even at its most vitriolic, the Hamilton-Rosberg rivalry never spawned something like Crashgate. When Ferrari was investigated for having an illegal engine in 2019, the controversy was handled entirely behind closed doors with a confidential settlement. Even the 2021 fiasco was investigated and ruled on before the start of the 2022 season. It's unlikely to be reopened; Hamilton has already expressed his feelings on winning a championship in a courtroom. Earlier in the year, Mercedes team principal Toto Wolff indicated that they were watching the proceedings of Massa's case "with curiosity," but he has since become less interested in the result. That's just the current landscape of F1. If you want controversy like Crashgate, caused by close racing, intentional crashes, and Bernie Ecclestone, you'd have to go all the way back to 2008.
Correction: A previous version of this post misstated the stakes of the 2008 Singapore Grand Prix.
Stay in touch
Sign up for our free newsletter