Some people are fans of the Chicago Bears. But many, many more people are NOT fans of the Chicago Bears. This 2020 Defector NFL team preview is for those in the latter group. Read all the previews so far here.
Your team: AND YOU GET A TIGHT END AND YOU GET A TIGHT END AND YOU GET A TIGHT END
Your 2019 record: Gonna pull a GREGGGGGGGGGGG here and paste what I wrote about the Bears prior to last season:
"Imagine having your window of opportunity burst open and then cruelly slam shut all in the course of just one season. It's possible! It's possible to lose to Philly in the most humiliating fashion imaginable, and then win eight games a year every year thereafter, your players hating each other more with each passing game."
The 2019 Bears record? 8-8. Who knows hisself some football? →THIS GUY.← The Bears went 13-3 in 2018 and looked like a sudden powerhouse, and then Cody Parkey double-doinked a potential game-winning field goal at home to the Eagles in the Wild Card game that gave head coach Matt Nagy a nasty case of Kicker Derangement Syndrome. The fallout was both predictable and DEEPLY hilarious. See for yourself!
That miss came after Nagy deliberately left a timeout on the cutting room floor. MASTERFUL. The Bears got booed off the field at halftime of that game, because Bears fans are Eagles fans with even less to do.
What else? Well, they lost to Green Bay because the Packers knew all of their play calls. Roquan Smith disappeared for a game and no one knows why. Then he missed the end of the season with a torn boob. Khalil Mack went to Oakland to get revenge on Jon Gruden and ended up getting eaten alive by the Raiders' offensive line. Everyone saw Kyle's longjohn. And one of their fans said he's never had his butt fingered. Fucking prude. Imagine living your whole life without giving ass play a shot.
Your coach: Matt Nagy, as played by H. Jon Benjamin: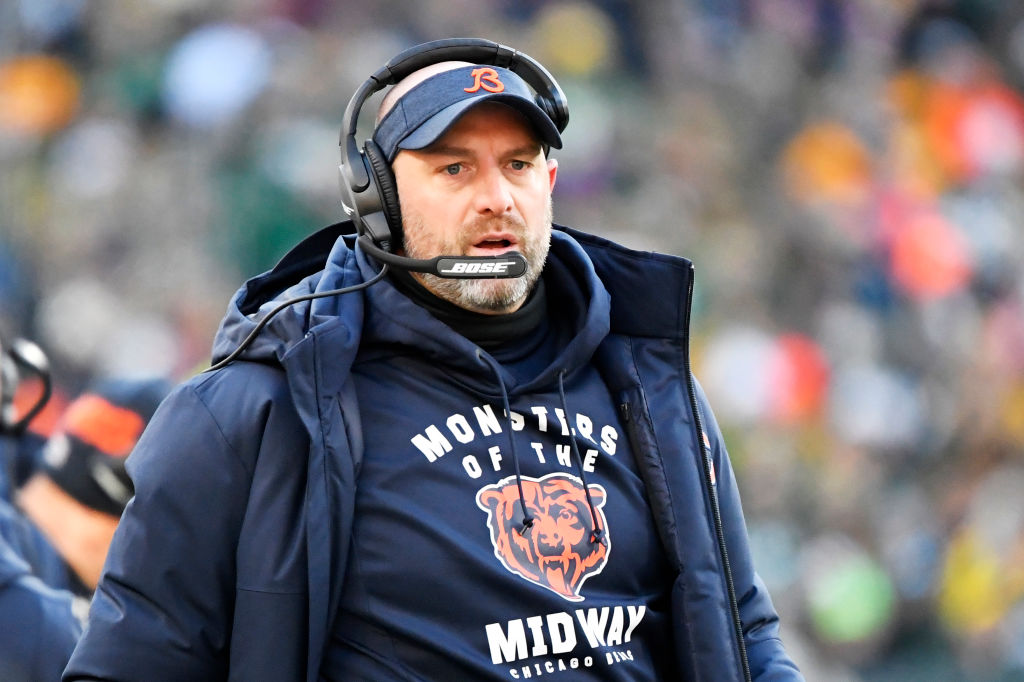 Remember when Nagy was Coach of the Year? Thanks to the pandemic, every NFL factoid now is like a reverse of those old Buzzfeed slideshows reminding you to feel old because your kid is now older than Corey Haim's overdose. So yeah, Nagy was the next Andy Reid (good version) a scant 20 months ago. Now he's destined to become the kind of Uber driver you give five stars to because he doesn't talk a lot.
Your quarterback: Leave it to the Bears to vigorously talk up Mitchell Trubisky after spending the offseason trading for his inevitable replacement.
(Chicago accent) This isn't your daaaaaad's Trubinsky! This here is a new guy-eeee! Trubisky is like if Christian Hackenberg loved to kiss tittiess. As long as he plays, and it won't be much longer, he'll always be the guy you drafted instead of Deshaun Watson and Patrick Mahomes. That's why the Bears went ahead and traded a fourth-rounder (a compensatory one, so found money) on Nick Foles, who alone has increased the polish sausage supply in the great Chicago area by 37 percent. Foles, pictured here…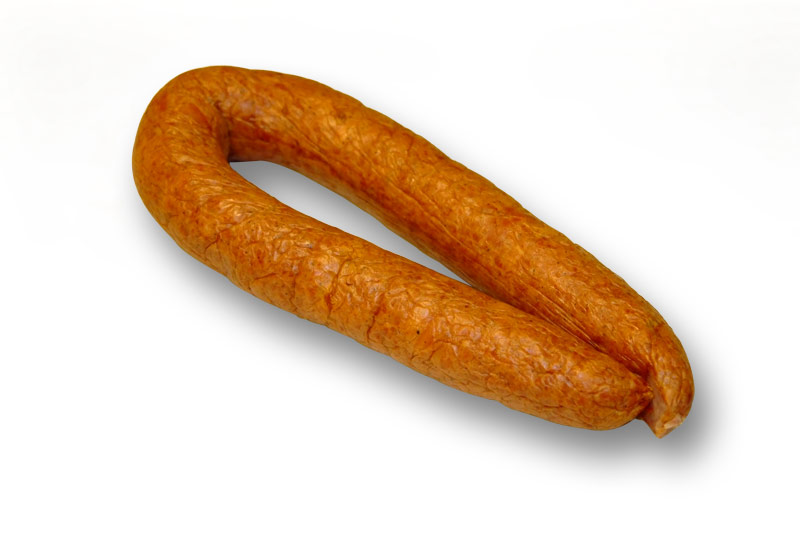 …got a golden parachute in the form of $50 million guaranteed for Jacksonville, then broke his collarbone in the first quarter of the first game and summarily lost his job for good to surprisingly friendly convenience store clerk Gardner Minshew. Nick Foles won a Super Bowl and got paid so I have no issue with him morphing back into Slightly Better Chase Daniel. That'll still be enough to get him the starting job over Trubisky's doll eyes two weeks from now. I know Trubisky just engineered a fancy comeback against Detroit. Trust me: it meant nothing.
What's new that sucks: You like tight ends? Buddy, the Bears have ALL the tight ends now. They bought Jimmy Graham off of Poshmark. They drafted Darion Clark AND Cole Kmet, whose last name sounds like a desperation Scrabble play. Somehow the Bears managed to winnow that tight end stash down to five guys, half of whom sound like they sell paczki to all the yummy mummies living on Belmont. General manager and Crispin Glover stunt double Ryan Pace also splurged on washouts in free agency, including Germain Ifedi, Robert Quinn, Ted Ginn, Flarn Thinn, Harvey Djinn, Lupus Minn, and Ishmael Pfinn. Artie Burns signed to play corner and promptly got his knee trapped inside a paper shredder. The legendary Barkevious Mingo is also new in town. Barkevious Mingo is now the Josh McCown of linebackers. I'll never forget Mingo because Mike Lombardi drafted him in Cleveland back when NFL teams were willing to employ Mike Lombardi. In seven seasons, Mingo has 10 career sacks.
A couple of name brand Bears in Kyle Long and Leonard Floyd are gone now. So the recipe is still the same: lean on a bitchin' front seven, watch the passing game with their eyes covered, forget to give the ball to David Montgomery enough, and then watch the kicker doink the ball off of a pregnant lady.
What has always sucked: YOUR MAYOR!
Doesn't matter who the mayor of Chicago is, it's always gonna be a singular dipshit. The list of Chicago mayors is somehow more dire than the list of Bears starting QBs through history. Just a terrifying rogues gallery of Batman fangirls, racketeers, and accomplices to murder. I can't believe this city has only burned down ONCE! A miracle, if you ask me. It's a testament to Chicago that it has survived despite itself for so long. Is it inspiring? LOL God no. This is the city that pioneered polite segregation. It's home to the Ricketts family, Rahm Emanuel's favorite coverups, Northwestern grads AND U-Chicago grads, Mike Wilbon, pizza-as-a-dip, R. Kelly, H.H. Holmes, Billy Corgan, and Donald Trump's wettest dreams of uncontrolled race riots. Mrs. O'Leary's cow should have knocked over SIX lamps instead of one. That would have finished the job. Instead, we're stuck with this Costco version of New York City, populated by boat shoes who wish the Bears were as physical as the CPD.
Chicagoans always use their city as a cheap substitute for having a personality. So you get, "Hey what can I say I'm FRAM CHICAAGOH!" and are expected to assume the speaker has a distinctive personality based on that alone. All I assume is that I'm talking to an imaginary tough guy whose taste in food is worse than he thinks it is. 
This is true of Bears fans too, even though the city proper has fewer and fewer of those every year. Your average Bears fan is some wastoid from Skokie who doubles down on the Superfans accent, is NEVER happy with the running game, claims to remember the '85 team despite being age -4 when they existed, and thinks drinking beer on a Friday afternoon gives them a bit of an edge. And yet they fancy themselves NFL royalty. You guys have won nothing. You know nothing. You do nothing. You are a weak stream of piss. Every white boy I've met from Chicago has an ironic mustache and presents himself as a Fun Guy who turns out to be a flagrant shitbag hoping to kickstart his career by helpfully laughing at his boss's racist jokes. I'm from Minnesota. I know when joviality is an illusion. Fuck Chicago and fuck the Bears with a health code violation notice.
Also, fuck Urlacher with his own head.
What might not suck: Nagy is fucking around with playing Cord Patterson at running back, which is probably where he's always belonged. A couple big runs and he'll remind you of Percy Harvin without reminding you how Harvin's career ended.
Ratto says: "The last quarterback Bears fans liked without reservation was Sid Luckman, who retired in 1950, went to the Hall of Fame in 1965 and died in 1998. Since then, Bears fans have bitched about the following people:
Johnny Lujack
Steve Romanik
George Blanda
Ed Brown
Billy Wade
Rudy Bukich
Jack Concannon
Virgil Carter
Bobby Douglass
Gary Huff
Bob Avellini
Mike Phipps
Vince Evans
Jim McMahon (well, actually, they didn't bitch about McMahon because he was secretly the lab creation of Mike Singletary and Steve McMichael, and therefore technically not a quarterback)
Jim Harbaugh
Steve Walsh
Erik Kramer
Dave Krieg
Shane Matthews
Cade McNown
Jim Miller
Kordell Stewart
Chad Hutchinson
Kyle Orton
Rex Grossman
Brian Griese
Jay Cutler
Matt Barkley
Mitchell Trubisky
and . . .
Doug Flutie
Josh McCown
Steve Fuller
Mike Tomczak
Chris Chandler
Zeke Bratkowski
Brian Hoyer
Greg Landry
Gary Huff
Bob Williams
Larry Rakestraw
Kent Nix
Steve Stenstrom
Jason Campbell
Will Furrer
Henry Burris
Craig Krenzel
Caleb Hanie
Moses Moreno
Rick Mirer
Jimmy Clausen
Mark Sanchez
Mike Glennon
Jonathan Quinn
Todd Collins
Peter Tom Willis
Mike Hohensee
Rusty Lisch
Steve Bradley
and Chase Daniel
"You've hated them all, because they all looked and performed either like gigantic mopes (Cutler), eager but uncoordinated puppies (most of them) or just the perpetually worst quarterback in the Western Conference, Central Division, NFC Central or NFC North. You just hate them, and the lesson you refuse to learn is this: The Bears don't get to have quarterbacks, so you don't get to have quarterbacks. Period. Full stop. Shut up. You get linebackers, running backs and nice looking uniforms. But no quarterbacks. Ever. So stop whining. You're pissing the rest of us off."
HEAR IT FROM BEARS FANS!
Chris:
lol we went with trubisky
Sean:
We signed a Super Bowl MVP who is somehow worse than Trubisky.
Larry:
Every year I hope Virginia McCaskey kicks the bucket so the worst ownership group in the NFL sells the team, and it hasn't even happened in a PANDEMIC. Homegirl is 97 years old and avoiding Corona like Mitch Trubisky avoids eye contact with his receivers in the fucking locker room.
Sam:
The Friday morning after the 2019 season opener my only Bears fan coworker skyped me about how we needed to trade for Eli to save the season...
Kyle:
Fuck kickers.
Nate:
The Marquis de Sade once said that it is always by way of pain one arrives at pleasure. Well the fucking Marquis de Sade never watched the Bears.
Ty:
Because they refuse to put together an offensive line.
Luke:
There are more three and outs in a typical Bears game than there were guaranteed dollars in Mike Glennon's assfuck of a contract. This team absolutely blows at home. Anthony Miller makes Nelson Agholor look like Larry Fitzgerald. Tarik Cohen runs out of bounds faster than Devin Hester.
Sean:
I can't wait for our shitty QB to throw it 10 yards over the head of any one of our 10 shitty Tight Ends. Fuck Ryan Pace with Matt Nagy's visor.
John:
Nagy's gonna try to make Corderelle Patterson a thing and I can't wait for him to run backwards and lose 2 yards on every dive up the middle. Fuck Marion Barber I'm still not over him giving Tim Tebow a victory.
Zane:
Our head coach is a dead ringer for H. Jon Benjamin. It's KILLED me since day one. I keep waiting for him to do a press conference as Bob Belcher and tell us how bad his QBs are at their job.
Chans:
The most talented quarterback this franchise has ever had is Jay Cutler.
Kyle:
It is only fitting that during a once-in-a-century pandemic, for a team who has historically lacked talent at the position, the Bears' quarterback competition would be between two PornHub categories.
Bob:
I've learned to live with the fact that this city cares more about one football championship from 4 decades ago than they do about every other sports news and event combined.
Austin:
I'm in my mid-20s and the best Bears team of my lifetime had Rex Grossman at QB. At least I can take solace that anytime Pat Mahomes or Deshaun Watson do something cool, I know we would've screwed them up anyway.
Chris:
We traded for an expensive QB who was good enough to knock us out of the playoffs season before last, but NOT good enough to beat out a 6th round rookie on a team very similarly constructed to ours. I would have been super pumped if we had signed Jameis Winston. THAT is where this team is at.
Matt:
Anytime you can trade a fourth round pick for a quarterback the goddamn Jaguars couldn't be bothered to hang onto, you simply HAVE to make that move. I've already visualized the addition of Nick Foles to the "274 QBs who have started for the Bears in the time the Packers have only started two HOF guys" graphic that will haunt my football viewing until the end of my days. Every time I watch Mahomes or Watson play I get kind of glassy eyed and just stare into the distance someone just triggered a past war trauma I vividly recall but can't bring myself to speak.
Sean:
You'll still see multiple pear-shaped idiots at every game in unironic Ditka cosplay, wearing aviators, fake mustaches, and chomping on giant cigars. Fuck Mike Ditka—he only won a Super Bowl because of Buddy Ryan, and a sweater vest over a dress shirt has always looked stupid.
Chris:
Trubisky is a glorified Blake Bortles.
Ryan:
The highlight of the 2019 season was a win over the Redskins, and the game was borderline unwatchable for two quarters. Can't wait for Khalil Mack to blow out his ACL early in the season.
Brian:
The only difference between us and the Lions are a couple playoff wins, which nobody will remember because of our spectacular losses (grossman shitting the bed, Hanie shitting the bed, double doink etc.)
Stephen:
This offseason I had a heated argument with my friends on whether Nick Foles or Andy Dalton would be the solution for the Bears QB woes. If I find out a single cent of my subscription goes to buying eggs to feed Barry, I will cancel it.
Mike:
Do you know how Virginia Halas McCaskey was born in 1653? When she dies in 20 more years, her great great grandchildren will sell the team at a steep discount just to get some cash. The new owners will move the team to Saint Louis.
Corey:
We have sixteen tight ends and Trubisky will still short-arm all of them since there's no way our brain-in-chief Matt Nagy lets him lose the starting gig to good ole Big Dick. Mike Ditka needs to be hit by a train.
Steve:
This team is such a shit show that I got excited about trading Adam Shaheen (#45 overall pick) for a 7th rounder that MIGHT be a 6th.

Fuck Ryan Pace.
Alex:
Chicago's plan is to reboot every awful thing Jacksonville has done over the past 6 years.
Evan:
Because every time someone say "the Bears could've drafted Mahomes" I have to tell them that they would have just turned him into Mitch Trubisky.
Blaise:
I have watched the '85 Super Bowl multiple times. I was born in '93.
Brandon:
The team is owned by the last surviving Civil War widow and her children, all of whom have the intelligence of an acorn. Every fan of this team dreams of winning the lottery so they can fill an in ground pool with giardiniera and continuously reference how tough they are because of Bears weather. They have all come to terms with the fact that they will die of a heart attack while shoveling snow, and wake up every day grateful that the Packers exist so they can't be referred to as the fattest fan base in the NFL.
David:
Bears QBs over the past 35 years may be the greatest collection of "Let's Remember Some Guys" ever collected in one organization at one position.
Ken:
They continue to treat one-Super-Bowl-winning Mike Ditka as a human being worthy of attention and, more surprisingly, respect.
Adam:
Our baby-faced insurance salesmen looking dumbass GM, upon seeing Trubisky's tape, heralded him as a "young Drew Brees."

Fucking Bears fans are the Yinzers of the Midwest.
Joe:
Mike Ditka is a fucking racist jagoff and this team and city still worship him as if he's Christ himself. The McCaskey family gave up generations ago. Ryan Pace is still around for some reason. Why are we here? Fuck everything, man.
Myles:
Matt Nagy is an egotistical shit-for-brains and Ryan Pace should be launched into the fucking sun. Mitch Trubisky is a less athletic Tim Tebow and will go down as an all-time draft bust, yet there are pockets of Bears fans who legitimately think that Mitch can be compared to the likes of Lamar Jackson. Fuck the NFC Browns, fuck their stupid fans, and fuck me for ever caring about any of it.
Jeremy:
The other day, I saw someone wearing a sweater that just said "'The '85 Chicago Bears" in block letters across a grey shirt. No logo. No players names or numbers. No punctuation. No exclamation of any kind. Just the bland recitation of a nearly-40-year-old championship. This is what counts for fashion in Chicago.

Fuck Mike Ditka with his stupid fucking bankrupt steakhouse.
Sean:
Nick Foles and Mitch Trubisky make me contemplate how much cash it'll take to get Jay Cutler to stop hunting a chicken serial killer and come back to toss more bombs and pick-6's
Maura:
If you ever have the opportunity to listen to Dan Hampton and Ed O'Bradovich's post-game coverage on WGN 720AM, you should because it's increasingly likely that OB is going to stroke out live on air.

Matt Nagy's Draft war room was like something out of A Beautiful Mind.
Joaquin:
Our 12-win team from 2018 won with the best defense in the league, so they let the defensive coordinator and his best assistants walk, in favor of a supposed offensive guru who clearly lacks creativity and can't figure out how to run the ball.

I still can't believe they traded up for Trubisky. We fired Lovie Smith and Jerry Angelo over a 10-win season in 2012 and have had a single winning season since.

Fans are stupidly nostalgic for 1985 and many probably couldn't name most of the players from when we almost made it back to the top in 2006.
DJ:
Our only true point of reference is the '85 squad. If you think, "Hey, that was like 30-something years ago, maybe you should drop it?" then you are living in a fantasy land where the well-fed, drunken Chicagoan does not exist. Seems like a great place.

I once saw a fellow fan climb the Apatosaurus outside the Field Museum and hump its skull. Best play of the day.

Yeah we could have had Mahomes, but let's be honest, it wouldn't have gotten us anywhere. Instead of being a laughingstock for passing up on a generational talent for Mitch "Call me Mitchell" Trubisky, we would just be a laughingstock for drafting a generational talent and sending him out to get smashed every week. At this point, I'm less sad that we passed on Mahomes and more happy that we get to see him lead a competent team.

Fuck Cody Parkey.
Eric:
In the 2017 draft…

1st round. Needs: QB. Results: Trade up for Mitchell Trubisky. Lost out on MAHOMES or Watson

2nd round. Needs: TE. Results: Adam Shaheen. Lost out on KITTLE who was available for three more rounds.

3rd round. Needs: Playmaker. Results: No pick since they used it on Mitchell. Lost out on KAMARA.

The Bears are never going to win a Super Bowl.
Timothy:
We think Bears vs. Packers is the be-all and end-all of rivalries, but in reality the Bears are just some schlubs in a montage for the Packer's made-for-TV movie.
John:
I still have the ticket stub from the double doink game. I didn't throw it away. Instead, I use it as a bookmark. I have dozens of other ticket stubs of fun games and memories and yet I still choose to use this one. I am constantly reminded of the pain of that game and the shitshow aftermath of it. The shit I got from friends; the entire media fiasco around it; our idiot kicker getting a sympathy parade on national tv; finally cutting the idiot kicker; our idiot big brained coach never getting over this. I remind myself of this all the time. I keep doing this to myself. I hate this team but apparently I hate myself more.
Thaddeus:
In a coincidence that feels cosmic, I now live in the house that Cody Parkey called home when he hit the double doink.

Fuck Mike Ditka, fuck Brian Urlacher, and fuck the CPD.
Sam:
Fuck Brian Urlacher.
Bob:
Brian Urlacher can go shove his head full of transplanted hair right up Trump's ass for supporting that motherfucking Kenosha militia murderer.
Evan:
I still remember the night of the Double-Doink quite vividly despite being extremely inebriated. Me and some friends were gathered at Alarmist Brewing in far north Chicago since it's our favorite beer in the city and was always empty for games. I was the only die-hard Bears fan among all my friends. It wasn't until later that I realized I was watching that kick leaning over a small table in the brewery that was basically a big beer barrel. I was literally bent over a barrel during this play.

After the miss I'm not ashamed to admit went down on all fours to collect myself. If my friends were better opportunists, they would have snapped a picture of that and it would still be our fantasy football league's banner. The next six months saw our beloved Coach of the Year descend into madness you rarely see outside a Melville novel.
Michael:
We're at the game and it's a mess: a dreary 21-14 loss where Jimmy Clausen looks overwhelmed. But the defining image of the 2014 season (and the Cutler era) is what I see on the Bears sideline: at midfield, Clausen keeps coming back to Trestman, who is diagramming plays with the same level of manic panic of a first-year teacher who's lost the classroom in week two. Meanwhile, waaaaaaaaaaaay off to the sideline, there's Jay Cutler, staring off into space with his coat on and I imagine earbuds in.

After the game, Trestman was asked about what in the unholy name of Buddy Ryan possessed him to start Clausen, he mumbled something about how Clausen gave us the best option to win and that during the week before and during the game, Jay Cutler had been wonderful in helping Clausen and Trestman prep.

Listening to the radio feed of this, Dan Hampton had what I can only describe as an on-air aneurysm, remarking that someone who says something so dumb shouldn't be in charge of making decisions for themselves, much less coaching an NFL team.

And despite this, Cutler is still the best QB the Bears have had in the last 60 years.
Dan:
Prior to the 2018 season, the Bears put out a call to season ticket holders to apply for "Season Ticket Holder of the Week" where you'd get extra stuff or something. There was a questionnaire to fill out with things like "What is your favorite Bears memory?" (Cutler hitting Alshon in the head 40 yards down field, obv) and "Who is your all-time favorite Bears player? (Walter, obv)

Despite having no desire to win this contest, I entered. And I used the opportunity to also express some grievances of mine, including Kaep, the time they played a game in a hurricane, and when my father passed away watching Kordell Stewart play quarterback (this is true). It included some swears.

A short time later, I got a voicemail from somebody at the ticket department. I seriously didn't put two and two together so I just ignored it. But a month or two go by and I still hadn't received my tickets, well after I got an email that they had shipped to all holders. So I called the ticket office. The first person I talked to did her thing to check the status, and then goes: "Oh, there's a note here. You have to talk to my boss."

You can see where this is going.

Essentially, the Bears were holding my tickets- which I had paid for- due to my submission for STH of the Week. The gentleman I talked to suggested that my submission was offensive, which I admit was likely true. I apologized for my vulgarity. But I countered that everything I put down was true and my honest opinion: I was still pissed about how they handled the hurricane, I was embarrassed to be supporting a league that blackballed a man for expressing his beliefs, and even though my dad did pass away watching the team be shitty, I was still forking over money every year because- for whatever fucking reason- I like them. And Cutler hitting Alshon is unquestionably the best moment in Bears history.

The conversation was uncomfortable and one of the weirdest I've ever had. Multiple times I considered just telling them to refund me but I didn't. This team is a part of life, unfortunately. We agreed that I would get my tickets as long as I used appropriate places to air my grievances (another valid point!). That said... dude, I paid for these tickets and you're gonna hold them because I cursed? I'M TIRED OF THIS CANCEL CULTURE, BEARS.
Andrew:
In 2018, when this column was at Deadspin I emailed Drew and sent in an email saying this, never thinking it would actually make the column:

"My father is a Bears fan. He used to make me watch Bears games with him, which in turn made me a Bears fan. My father also cheated on my mother and disowned my brother and I. Fuck my dad and fuck the Bears."

In the last two years since I sent this email, my father has not only made my life worse but exponentially more expensive. I graduated high school in 2019 and in my parents' divorce agreement, the summer after my graduation was meant to be a time for them to come together and decide on how to pay for college. It was not supposed to be a question of if my dad would pay for college, just a matter of how and how much. Well, my dad apparently didn't like that idea, and this minor court dealing has grown to a 13-month and $25,000 court battle with no end in sight. My dad would literally rather bankrupt my mother and me instead of just paying for a third of my schooling, like was originally proposed since the beginning of this whole charade with an amount that has not changed one iota throughout the whole litigation. In order to pay our lawyer, my mother will have to pay $500 dollars a month for a set amount of time and then take out a loan to pay the rest, while also on a roughly $38,000 a year salary. This should have and could have been over months ago, but my father would rather torture me than help me pay for school.

However, this whole court battle is still less humiliating, dehumanizing, and torturous than being a Bears fan.

Also, every time I take a hit from my vape not only do I think about Smokin' Jay Cutler, I think about how much I miss him.
Ken:
Cody Parkey. No I'm not over it.
Michael:
Our roster is Khalil Mack and Some Guys. We beat the Packers 4 total times in the 2010s and I'd take the under for the 2020s. I'd rather watch my dog, who has become incontinent during quarantine, lick pee off his leg than this sorry excuse for a team.

Fuck Brian Urlacher.
Bryan:
Jay Cutler's divorce is the best Bears quarterback news of the offseason.
Jack:
If QBs didn't exist the Bears would be the best franchise in NFL history.
Evan:
Fuck me twice with a goal post.
Submissions for the NFL previews are closed. Next up: Los Angeles Rams.
Stay in touch
Sign up for our free newsletter