NHL
The Leafs Are Stepping Out Of Their Comfort Zone
12:38 PM EST on February 19, 2023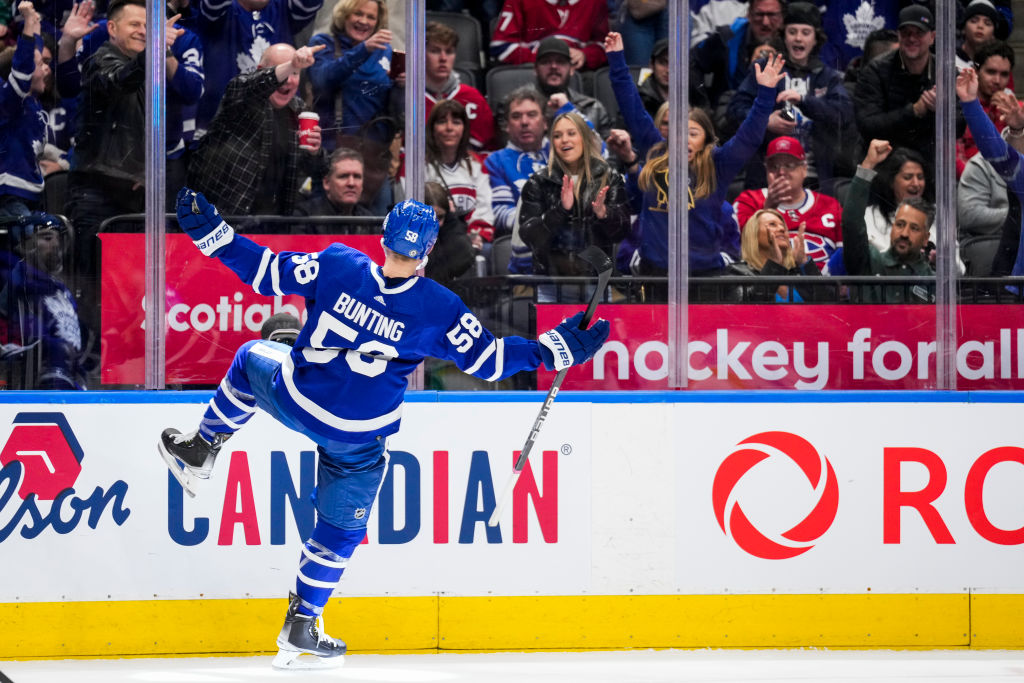 When I was a young girl gifted a PlayStation 2 by Santa Claus, I did not "beat" very many of the games I had. I'd play the tutorial and maybe the first level or two, walking Sora or Spider-Man through the most basic of tasks, and then, when I inevitably got to a point that confused or frustrated me too much, I'd start a new game and just replay what I knew. For this reason, collecting items on Destiny Islands and Bruce Campbell explaining the controls are the parts that I mastered and memorized. They were always the limits of my comfort.
I bring this up at the top of a hockey blog because, if the NHL regular season is a tutorial for the playoffs, then the Toronto Maple Leafs are a lot like me. In six straight years they've made the postseason, a streak only bettered by three teams. Since the 2016-17 season, with a high-powered group of forwards led by Auston Matthews, they've won more regular season games than everyone but the Caps, Bruins, and Lightning. They're very good at this part! But when the Leafs have progressed into the tougher and less forgiving section, they've quickly and consistently had their health bar drained to zero. In all six of those recent playoff appearances, Toronto has been stopped in the first round, and in the last five, the end has come in a heartbreaking winner-take-all final game.
Unlike me, however, the Leafs are very bothered by these repeated failures, and that's why they made the trade they did on Friday night. To get Blues captain Ryan O'Reilly and depth center Noel Acciari as late-season rentals, Toronto sacrificed four future draft picks from each of the first four rounds, plus a prospect and an AHL guy. This is a big win-now swing for a GM that's typically ignored public pressure and avoided anxiety-induced blockbusters, and it's symbolic of just how urgent this particular year feels in Toronto. Their regular season destiny has been locked for a while—it will almost definitely be them against the Lightning as the two and three seeds of their division come April—but there's no fanfare for qualifying anymore. If this team can't win at least four games in the playoffs, it might be riot time.
Saturday night's home game against the Canadiens, O'Reilly's first in Maple Leafs blue, was as good an introduction as possible, even if the Leafs stayed true to form and made everyone nervous at the beginning. Habs goalie Jake Allen weathered a lot of traffic around his net in the first period, and Montreal got on the board with a Josh Anderson redirect to open the second. But it was all Toronto from that point on, as the Leafs flexed their superior muscles and scored five straight in the game's final 35 minutes. The highlight of the goal quintet was one helped along by the new guy: O'Reilly partook in some dizzying passes across the width of the offensive zone in the embers of a power play and picked up a secondary assist.
O'Reilly, who led a Cup team four years ago in St. Louis, seemed especially thrilled to get a shot with another playoff-bound squad in the area where he grew up.
"Starting here was special. You feel the energy in this building," he said in the postgame. "There's a reason it's the Mecca of hockey. The energy that surrounds it. … It's something you don't get many other places."
It's easy to fall in love with Toronto after a game like this, where they just keep zooming into the offensive zone with threats in every direction. Respectfully, though, nobody gives a shit that this team can beat a 23-29-4 opponent, even when that opponent is an archrival. Their fans have seen this level plenty of times before, and now they're restless. A second-round appearance is the bare minimum goal, and the Leafs have 26 more games in familiar territory before they can even start trying to achieve it. Going to a game and seeing a nice regular season win can still be a fun time for a Leafs fan, but every little thing this franchise does—every injury, every transaction, every first goal allowed—is shadowed by the task awaiting them in two months. And even if they finally win a series, there's still so much of the game left for them to beat.
Stay in touch
Sign up for our free newsletter