NHL
John Tortorella Stands Behind Ivan Provorov's Homophobic Refusal To Wear Pride Jersey
9:08 AM EST on January 18, 2023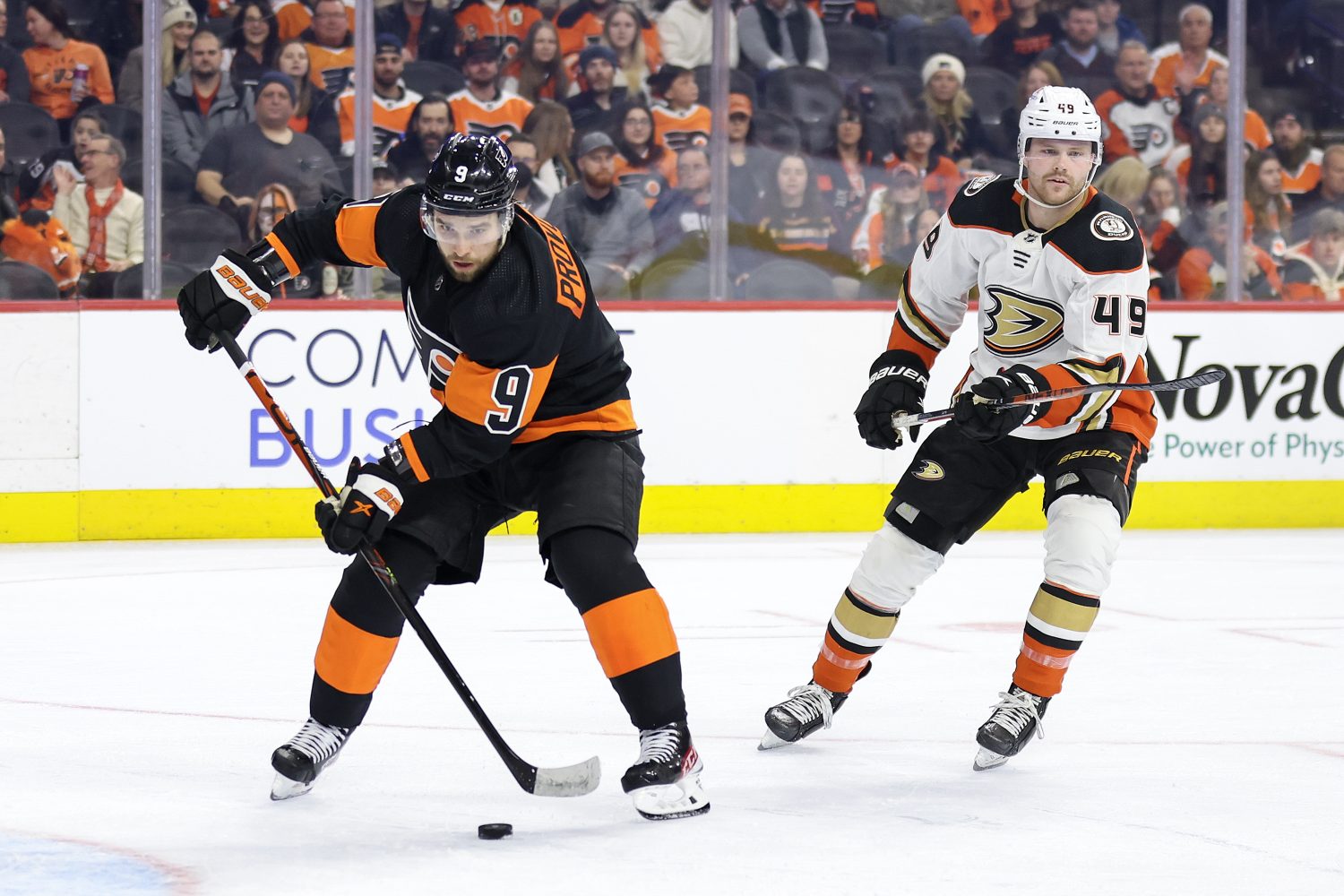 On Tuesday, the Philadelphia Flyers held their seventh annual Pride Night. Before the game, the team wore warmup jerseys with rainbow logos and wrapped their sticks in rainbow tape. Both the jerseys and the sticks, the team announced, were supposed to be auctioned off for charity. There was also a pregame skate for a local organization for LGBTQ+ youth (G.O.A.L.). The Flyers gave complimentary tickets to the game to nine LGBTQ+ organizations.
One player, defenseman Ivan Provorov, did not warm up before the game. When questioned after the game, a 5-2 victory for Philadelphia, about why Provorov did not warm up, head coach John Tortorella said, "I think the organization has sent our a release regarding the organization ... the beliefs that we have." He went on to say, "This has to do with his belief and his religion, and it's one thing I respect about Provy, he's always true to himself." Here's his full answer:
Just to be clear, Tortorella is saying that Provorov did not warm up with the team because he is Russian Orthodox, and his religion explicitly believes that being gay is a sin.
"I respect everyone. I respect everybody's choices. My choice is to stay true to myself and my religion," Provorov said.
People are allowed to hold hateful and awful beliefs. A head coach cannot force a player to warm up in a jersey he doesn't want to wear. But a coach is also free to inflict his own standards and rules on his players, and there was nothing stopping Tortorella from benching Provorov for the game. It's a simple principle, really, one coaches adhere to all the time: you don't practice, you don't warm up with the team, then you don't play.
After being asked, though, if he considered benching Provorov, Tortorella said he did not. "I think it was a great night in celebrating," Tortorella said, trying to end the conversation. "Organization has put out a statement and I'm not going to get too deep into the conversation."
Tortorella, when he was the head coach for the Blue Jackets, said that he would bench anyone who kneeled for the national anthem. Years later, he reversed that stance. Still, it is true that he has been willing to bench players for their beliefs in the past. Tortorella is not known historically for having a long fuse and a gentle demeanor. He's yelled at opposing players from the bench, tried to fight through arena security to fight another coach, and squirted water at fans.
As a head coach, your duty is not only to your team but to your fanbase, and on a night when the arena was filled with people who were there to celebrate Pride, when almost the entirety of the team chose to participate, Tortorella chose to let Ivan Provorov play. The Flyers, as Tortorella fumblingly said many times, did put out a very nice press release about the Pride Night. The Flyers, as an organization, seem to be trying to create an environment that is welcoming to all fans, as evidenced by their arena-wide zero-tolerance ban on slurs.
But the culture of an organization begins with the team the fans are asked to cheer for. What option are the Flyers' LGTBQ+ fans given when Tortorella didn't even seem to consider benching Provorov last night? What are those fans supposed to conclude when one of the team's players hating an entire group of people—many of whom bought tickets to celebrate Pride Night, and attended the game, and care about the team—does not even raise a flag of alarm for the head coach? It is a frustrating reminder that even as sports organizations try to open up to all kinds of fans, there remain people with the power and influence to really make a difference in the game who do not seem to care.
Stay in touch
Sign up for our free newsletter