Soccer
How Gary Lineker Brought the BBC To Its Knees
8:00 PM EST on March 11, 2023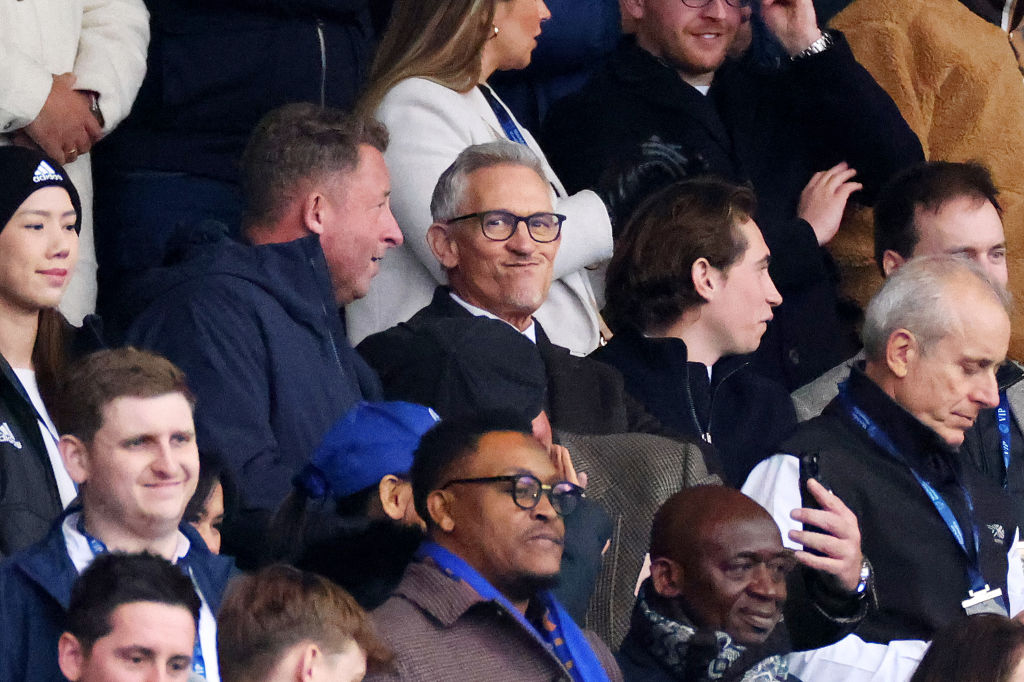 Gary Lineker brought the British Broadcasting Corporation to its scabby, arthritic knees on Saturday by keeping quiet, taking his son to see Leicester City lose to Chelsea 3-1, and watching Britain self-immolate. Other than the final score and his beloved Foxes dropping to within a point of the relegation line, it must have been quite a grand day.
Lineker, the English soccer star and face of Match Of The Day—the defining sports show in all of Britain—was told to stand down from his hosting duties because he refused to repudiate and apologize for a tweet he issued earlier in the week, criticizing a proposed immigrant bill by linking it to 1930s Germany. The usually suspect suspects, most notably Home Secretary Suella Braverman, swiped back at Lineker, and the BBC took the feckless course of pulling Lineker off Saturday's show. Nothing to see here, right?
Well, there was nothing to see and, because of that, Britain went batshit.
First, Lineker's MOTD partner Ian Wright said he wouldn't appear on the show, and then their fellow sidekick, Alan Shearer, dropped out as well. Eventually, all the other BBC soccer presenters on all their other shows both on television and radio fell swiftly in line to draft behind Wright, Shearer, and, most of all, Lineker. They dropped mics and walked off the job in solidarity with their new revolutionary icon, creating a nationwide row that caused the Premier League's players to refuse to speak with BBC interviewers, the head of the BBC to apologize for their sports schedule collapsing into an unmanned heap while declining to resign (yet), and dragged the tediously weak-willed yet eagerly evil Tory prime minister, Rishi Sunak, who proposed the bill, into stammering semi-coherently as he tried to sidestep the grenade that had been dropped in his tweed kit shorts.
To put it another way, even the culturally retrograde former Top Gear host Jeremy Clarkson is on Lineker's side, speaking out to support Wright, Lineker's fellow pundit on MOTD, who skipped Saturday's work in solidarity with Lineker and, in doing so, started a firestorm of purposeful absenteeism across the entire BBC schedule. Politics makes strange bedfellows, especially when everyone is trying to crowd onto the same bed.
And Lineker just went to a game with his kid and got out of the way, without emitting a single syllable except to say hello to the media frenzoids gathered around his car, eager for his reaction to the nation's reaction to his action. He just received a reminder of his own magnitude and had the glorious sense to say nothing about it. The nation would eat itself without him, and all he did was drop a menu on the table and ask if everyone would like a drink before ordering appetizers.
In Friday's post about the fuse-lighting, we tried to find an American equivalent to Lineker, but we grossly under-delivered. Lineker is far bigger than anyone we have in terms of ripple power (Stephen A. Smith has dreams of Lineker's grandeur, but he is relatively easy to ignore no matter how much ESPN thrusts him at us), and Lineker has gotten extra credit for standing behind his tweet rather than give in to the calliope soundtrack of the circus. Now that his fellow workers have disregarded their self-interest en masse to stand with him, he seems like more of a giant than ever.
The only way he could have ruined this is by reasserting the size of his shadow by amplifying his stance and, because he knows that less is usually more, he has stayed quiet and let the shrapnel do its work. MOTD was a truncated 20-minute skeleton on Saturday. It opened with a staff announcer apologizing for what was a speed-dial of the six game highlights, with only crowd noise, and it looked and felt both cheap and awkward as the show's theme music was dumped and replaced with simply a "Premier League Highlights" graphic. BBC Scotland's Sportsound program was instead filled with pre-recorded material, and BBC Sports Wales dumped a phone-in show hosted by Rob Phillips with a replay of a classic concert commemorating 100 years of the BBC in Wales. Demands that BBC chairman and conservative donor Richard Sharp—who once set up a loan for former prime minister and tousled ethical shambles Boris Johnson—resign for being a political tool (think, tweezers) grew exponentially, and director general Tim Davie already said he won't quit. As Saturday turned to Sunday, it felt like the entire popsicle stick cabin that is the country's structural elite was trying to figure how not eat its own feet—all because they didn't realize the price that must be paid when you fuck with Gary Lineker, and more to the point, Match Of The Day.
It is still early, and one should never underestimate the petty malignancies of the Tory hierarchy or their even less evolved reptiles on this side of the fetid Atlantic pond. The wall of bathroom mold that is the Sunak government will probably survive, but it has learned the FWL lesson face-first. The Beeb certainly has, to its great and ongoing pain, and Lineker got to watch the entire rolling shitstorm while passing a pleasant afternoon with his son at a match he would otherwise have had to explain to the nation in a sterile old studio back in Salford.
Now that's a perfect Saturday.
Stay in touch
Sign up for our free newsletter