Soccer
Gareth Bale Always Scored The Biggest Goals
1:08 PM EST on January 9, 2023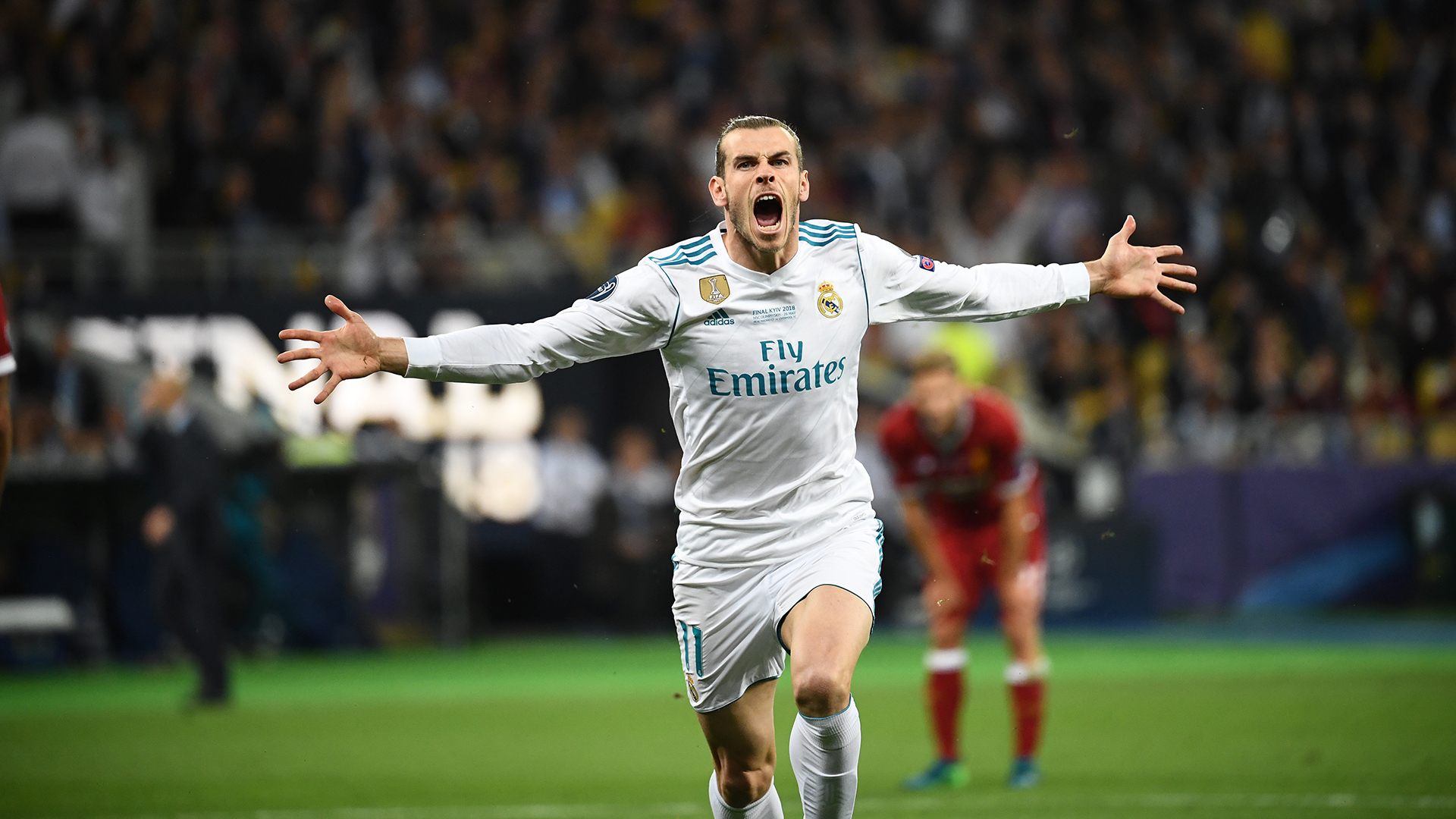 If forced to take Gareth Bale's entire career and summarize it with one sentence, I could do a lot worse than, "Poor Marc Bartra never stood a chance."
The year was 2014, at the tail end of the Welshman's first season with Real Madrid, and the occasion was the Copa del Rey final against Barcelona. With the score level at one goal apiece, and only five minutes left in the 90, Bale received the ball just past midfield and as close to the left sideline as possible. He immediately sent a long touch forward, while Bartra did what any center back would have done: pushed Bale off the ball's path and off the field.
It didn't matter one bit:
Though this was merely his first Big Goal for Real Madrid, Bale would soon come to be defined by the big and beautiful tallies that he scored for the Merengues, in the process building a career of highlight reel-worthy goals that ended on Monday, with his announcement that he would step away from soccer, a retirement that was long overdue.
Let's go back to 2014, though: Just a month after the Copa del Rey wondergoal, there was Bale again, scoring the technical game-winner in the Champions League final, killing Atlético Madrid for good after Sergio Ramos had equalized in the 93rd minute.
In the 2018 Champions League final, Bale was once again the difference, scoring two goals in what ended up being a two-goal Madrid win. The first is one of his, or anyone's, best.
The second had some help via concussed Pool Boys goalie Loris Karius, but still fits into the overall mythical quality that Bale's Madrid career had. After all, how many players even think to fire off a 40-yard bomb in a tight Champions League final? That was who Bale was, though. He was a big-game hunter, the type of player any club could have used to come in and blast away even the most difficult of opposition.
Unfortunately, that is not all Gareth Bale was. He was also a, by pretty much any definition, an injury-prone disappointment, a peculiar case of talent and unavailability clashing all the way to the end. This wasn't something that developed after his €101 million move to Madrid, either; even when he was the alpha and omega of Tottenham Hotspur's attack, he still missed plenty of games: six in his final season in North London, nine in 2010-11. His first season at Real Madrid was a harbinger of things to come: He missed five of Madrid's first 16 games, and didn't go the full 90 in six others. This was the price to pay for Bale's moments of brilliance, and as long as they kept coming, everyone worked around the absences.
They did stop coming, though. After Madrid won four Champions League titles in five years, including a run of three straight that ended with Bale's domination against Liverpool, the team broke apart. Cristiano Ronaldo went off to Juventus, Zinedine Zidane retired from coaching (the first time), and Bale was suddenly thrust into the top spot at the Spanish capital. To say that he would never deliver what was expected would be an understatement.
In his first season as the undisputed star of Madrid's attack, he managed only eight goals in 21 games, with a variety of lower body injuries knocking him out for a week here, two weeks there. The team faltered as well, finishing a distant 19 points behind Barcelona in third place domestically, and losing to Ajax in the round of 16 of the Champions League.
The failures of that season marked an unofficial end to the legend of Gareth Bale. A move to China in the summer of 2019 almost went through, but Madrid pulled out at the last second, leaving Bale incensed and, crucially, still under contract. The following season played out a drama in two parts. The first was on the field, where Bale was rarely healthy and even more rarely a positive contributor to the side. The second was off the field, where Madrid tried desperately to offload him while Bale collected his checks in peace, golfing and reportedly refusing to learn Spanish. There was also the infamous "Wales. Golf. Madrid. In that order." banner in November 2019, adding fuel to the fire that was Bale's goodwill going up in smoke with the Madridistas. A breakup was inevitable, if only a suitor could be found.
Enter, once more, Tottenham Hotspur, Bale's former home and, now, the first stage of his career's sunset. Bale was everything that he has always been in his cameo at Spurs. He was prolific, and he was debilitated. During the 2020-21 season in North London, Bale scored 11 goals in just 10 games, the latter number being smaller than hoped for due to injuries. He was a shooting star, glowing brightly enough to remind Spurs fans what they had lost, but not for long enough that anyone really wanted him back for a full second go-around.
And so Bale was off to Madrid once more, not wanting to be there and with no one really wanting him there, either. His final season in Spain was the biggest bummer of all; robbed of most of his world-breaking athleticism, the speed and power that had turned Marc Bartra into silly putty, Bale just went through the motions while running down his contract, announcing to the world that he was going to leave the second it became possible to do so. That his eventual destination was MLS was not surprising, with Bale signing a 12-month deal with Los Angeles FC at the midway point of the season. This is the sad ending that awaits too many of the shining stars in Europe, and it was probably the best ending that Bale could hope for.
A funny thing happened in Los Angeles, though: Bale did it again. In the MLS Cup against the Philadelphia Union, Bale came on as a substitute in the 97th minute, with the score knotted at 2-2. Though the Union scored first in extra time, with Jack Elliott seemingly winning Philly the cup in the 124th minute, Bale turned back the clock—in achievement if not style—just four minutes later. With LAFC needing a goal to send the final to penalties, a floated cross came Bale's way just inside the penalty spot. He may not have had the ups of his younger days, but as the ball bounced off his man-bunned noggin, I was sure it was going in. And go in it did:
Big goals and Gareth Bale, there is no better duo. For all of the bummers of his career, and there have been many, I'll remember the Welshman for all of those big goals. (Partly, of course, due to the fact that some of his greatest scores happened against the two teams I support, in Barcelona and Liverpool.) Even when he was fresh off injury and with no rhythm, Bale was quite often the most dangerous player on the field as soon as the lights were at their brightest. He may not have had the consistency or durability that Madrid might have wanted when it made him the most expensive transfer ever back in the summer of 2013, but the team likely doesn't win its most coveted trophy four times in five years without him. There were starts and stops along the way, but no one burned quite as brightly as Gareth Bale did on his best, healthiest days.
Stay in touch
Sign up for our free newsletter