Soccer
Emma Hayes Knows What American Soccer Needs
3:17 PM EST on November 15, 2023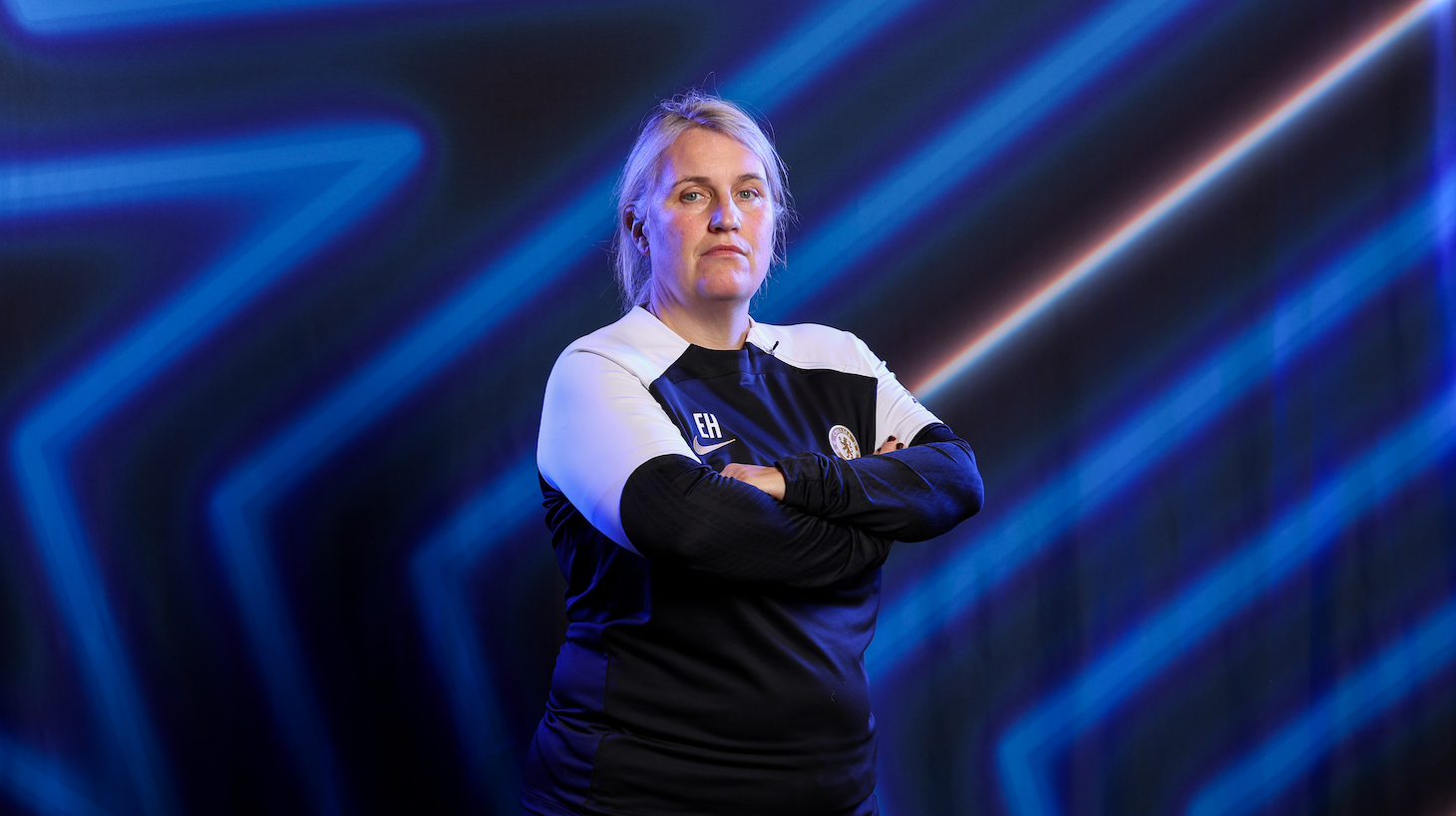 The most exciting part about the now-official news that Chelsea Women manager Emma Hayes has agreed take the USWNT job is, quite simply, that she gets it.
Hayes made clear that she gets it—"it" being the delicate place American women's soccer finds itself in, with its unique set of problems and opportunities—in an article she wrote in the Telegraph on the heels of the USWNT's embarrassing and long-gestating comeuppance at this past summer's World Cup. As we wrote in the aftermath of the U.S.'s shocking loss to Sweden in the round of 16, the USWNT lived in that tournament by an inch and wound up dying by a millimeter—margins whose thinness threatens to conceal the underlying, comprehensive, long-standing stagnation that has sanded off almost the entirety of America's once seemingly insurmountable advantage in the sport. It would be tempting to chalk up the Sweden loss as a bit of bad luck, and the underwhelming performances the loss bookended as the fault of some non-ideal tactics and a delayed generation change. But doing so would be a mistake, as Hayes herself pointed out in her clear-eyed diagnosis.
"My feeling," Hayes wrote, "is that the US as a nation will have to adapt its expectations around international success in women's football." She accepted that there were problems in the team's specific performances that saw the team crash out of the World Cup earlier than ever before, but "these [problems] have not just happened overnight."
And what are these problems? Hayes located several of them. Part of it is a matter of talent. "Where is the creative figure for the US? The only example is Rose Lavelle, and she's not always given the platform that a No 10 would be here in Europe. [...] [O]verall, I think America are massively short of creative talent." Part of it is a matter of competition, of the relative cultural isolation of the U.S.'s top domestic league when compared to the European scene. "There's still a huge amount of talent in this US team but with so many of the squad playing solely in the NWSL, it doesn't offer enough diversity to their squad in terms of playing against different styles." And a significant part of the problem lies in the foundations of American soccer, in how players are formed from the very beginning.
For some time at youth international level, the US have had a dire record. The US haven't won the Women's Under-20 World Cup for 11 years – North Korea have actually won it more recently – and they haven't made it out of the group stages since 2016.

[...]

People often say we would scream out for a collegiate system here in England. I don't agree. Take the likes of Lauren James: playing with boys all the way up to a certain point, then entering pro environments from an earlier age, has benefited her greatly, much more so than a very short collegiate system.

Going to the US for academic reasons, for lifestyle reasons, are wonderful ones. But I do not believe that going to play in the US college system is a better one for the players. Going forward, I'd be shocked if the top young players in England and Europe go to America anymore to play in the collegiate game. They will be staying home on contracts at their clubs.
This is the stuff that really matters. I could go on and on about how great of a manager Hayes has proven to be over the course of her career: about her experience building success brick by brick and then doing the extremely difficult work of sustaining it, as she has during her decade-plus at Chelsea, where she took a middling, semi-professional club and transformed it into one of the world's major powerhouses; about her tactical versatility that has seen her routinely swapping formations and playing styles, always in search of whatever best maximizes her players' abilities and her team's chances of winning; about her by all reports exceptional interpersonal managing style, which combines ass-kicking, the-best-or-bust motivational tactics with a deep well of empathy and genuine caring for the person inside the player. But all of that, while certainly valuable and part of why the hire appears to be such a great one, is secondary to what will really mark the future of women's soccer in America.
A national team is the encapsulation and culmination of a country's greater sporting setup. The senior team and the 23 players that comprise it are the final product that emerge from much larger and more important processes, which include hundreds of different systems, leagues, and teams, and millions and millions of people. As such, a national team galvanizes attention, but the forces that truly determine that one team's successes or failures are much deeper and broader. And it's the clarity with which Hayes sees these systemic, foundational issues that bodes best for the USWNT's future.
Never before has the U.S. hired such a prominent manager in either the men's or women's game. Hayes's closest analogue in that department was Jurgen Klinsmann, who likewise had a solid grasp on the big-picture shortcomings that limited American men's soccer's potential. His X's-and-O's coaching abilities left much to be desired, but in spite of it he remained a genuinely progressive figure because of the way he could stand before the U.S. Soccer Federation and the American public, and, with the credibility and authority he'd earned as a player and as the face of Germany's own successful system-wide reboot, tell them all that the way they had been doing things wasn't good enough anymore.
It is there, as the spokesperson and figurehead for an overdue revitalization of girl's and women's soccer in America, where Hayes's tenure offers the most promise in my mind. Like Klinsmann, she gets it. Unlike Klinsmann, she has a much better track record in actually implementing ground-up change, oh and also leading an actual team of established stars to greatness. But as ideal as the hiring looks on paper (we just poached the most prestigious manager in the club game! Literally only Sarina Wiegman could rival Hayes in terms of impressiveness! USWNT fans should be very excited!), success is not guaranteed. Plenty of great club manages have struggled to adapt to the international game, and even the most logical marriages of coach and team sometimes fail. Even more to the point, the definition of success here isn't quite as easy to define or achieve as it may appear.
When Hayes's job starts in earnest next summer ahead of the Olympics, she'll certainly bring the tactical acumen and the motivational skill to take what she will be given and play better, more winning soccer than the USWNT has shown in recent times. But defining her tenure merely by how many tournaments her USWNT does or doesn't win would be short-sighted. American soccer reached a point low enough to finally convince U.S. Soccer to swing for the fences, and what they came back with is a fantastic manager who knows exactly what women's soccer in America needs, which isn't a couple new trophies but rather a re-envisioned youth development program, a domestic league strong enough not to lose ground to the newly roused giants in Europe, and players tactically sound and technically gifted enough to beat any type of opponent in any type of match.
That kind of evolution won't be immediate, and it will be much more difficult to effect than more direct and tangible things like gold medals. But evolution is what American soccer needs and deserves. Thankfully, Hayes gets it. And because of that, coupled with the magnificent successes of the rest of her career, I'm optimistic that Hayes is the right person to get the rest of it, too.
Stay in touch
Sign up for our free newsletter