Golf
A Masters Where Both Sides Lose Is One Where Everyone Else Wins
1:24 PM EDT on April 10, 2023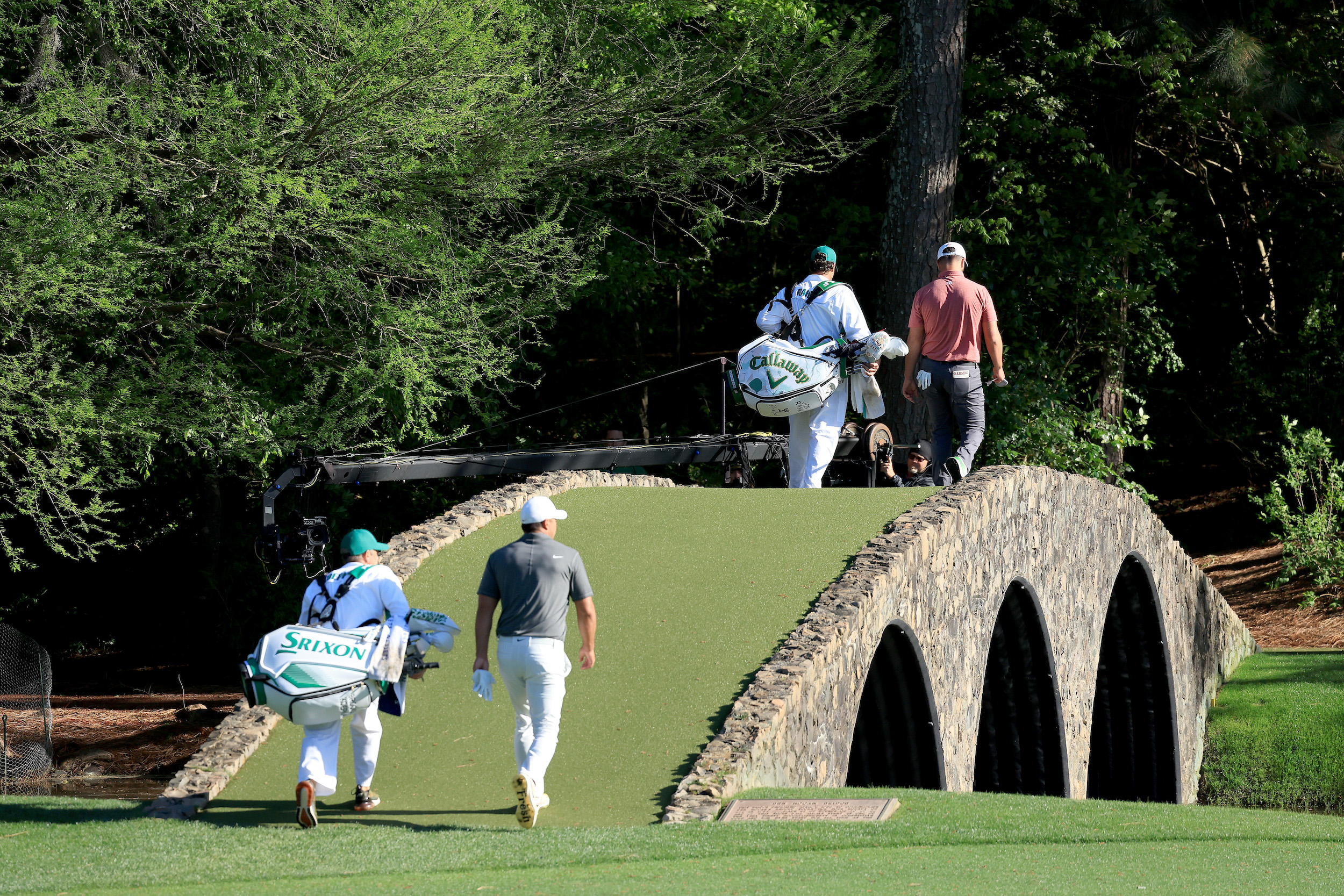 PGA Tour professional Jon Rahm won the 87th Masters Tournament on Sunday. For a while there it looked like Greg Norman's tear-jerking dream of 18 LIV Golf professionals hooting and hollering in shared triumph on the final green could become reality, as Smash GC standout Brooks Koepka jumped ahead Friday and then held his lead through Saturday's rain-soaked and ultimately aborted hell-round. Unfortunately for Norman, Koepka's Sunday featured 22 consecutive holes (spanning the postponed conclusion of the third round and most of the final round) without a birdie, a brutal sequence that dropped him from 13-under to seven-under and all but out of contention. It also launched approximately one jillion jokes about LIV Golf pros being conditioned only for half-assed, no-cut, 54-hole exhibitions.
The reality isn't quite so neat. Leathery old Phil Mickelson and the dreaded Patrick Reed each surged up the leaderboard Sunday; Mickelson's seven-under 65 was his best ever final round in 30 appearances at Augusta. Mickelson, who Kevin Van Valkenburg of No Laying Up depicted as subdued to the point of arousing pity at the start of the tournament, very nearly stole the show with his second-place finish. Three of the top five players on the final leaderboard were LIV Golf representatives. That this all rudely defies the 54-hole punchline is unfortunate; for a silver lining, may I suggest jokes that foreground the fact that this was the first time in a while that most of these LIV Golf bozos had played an event that was not soundtracked by the thumping hits of Dua Lipa and Hot Chip. When you've spent most of the past 12 months lining up birdie putts with the lamentations of k-os competing at ear-splitting decibels for your attention, the hushed, reverential scene at Augusta—golf, but quieter, if you like—would naturally have a profoundly calming effect on performance.
If you are inclined to give a shit about professional golf as a competitive sport, or even nowadays as a clashing of competing business ventures, that Rahm narrowly held off the LIV Golf incursion at North America's signature event might feel like dodging a bullet. The value of the breakaway league, to the casual fan, is that it is a shoddy and extraordinarily goofy product, which is funny, and also that it is causing so much undie-knotting for the powers that be at the PGA Tour, which is also funny. A near win for Koepka and Mickelson prolongs the undie situation without releasing the tension of LIV Golf's insanely expensive unfulfilled quest for a foothold in the attention span of North American sports fans. Last week I was dreading that the LIV Golf bros might perform admirably in Augusta, propel their breathtakingly cynical venture that much closer to real-deal legitimacy, and force me to spend more of the precious remaining moments of my life thinking about Hy Flyers GC and Cleeks GC and so forth. Now that it's over, I am forced to admit that the only real juice the 2023 Masters had, from start to finish, was supplied by that dread.
Sunday afternoon CBS re-aired Thursday's dopey, heavy-handed Honorary Starters Ceremony, which saw the combined 243 years of Jack Nicklaus, Gary Player, and Tom Watson tee off ahead of the event's official start. This time they soundtracked the footage, jammed right into the middle of the final round, with hilariously sentimental piano, and the supreme wackness of professional golf zoomed once again into crisp focus. They are very different, but both of these presentations suck shit. LIV Golf's slipshod, mercenary, utterly joyless how-do-you-do-fellow-kids posturing is ridiculous, and the PGA Tour's insanely boring and possibly terminal head-up-its-own-assedness is equally ridiculous in something like the opposite way. Seeing this maudlin crap interrupt the actual striking of balls Sunday reminded me once again why watching this sport has always felt like receiving an interminable lecture from a senile step-grandparent.
It was possible right then to feel grateful that the LIV Golf barbarians were on hand in Augusta to storm the gates of golf's traditional powers, except that the LIV Golf cohort was for the most part just as happy to participate in the pageantry as their PGA Tour nemeses. The only thing to root for, in the end, is intractable mutual discomfort: lawsuits that last forever and drag every principal into the muck, and tournaments that leave everyone a little bit less secure. Norman was denied his big 18th-green showcase, but the PGA Tour failed to strike a decisive blow and only narrowly held the higher ground, and the tension of all this subtext at least made everyone squirm.
Stay in touch
Sign up for our free newsletter