Why Your Team Sucks
Why Your Team Sucks 2020: Las Vegas Raiders
4:00 PM EDT on September 12, 2020
Some people are fans of the Las Vegas Raiders. But many, many more people are NOT fans of the Las Vegas Raiders. This 2020 Defector NFL team preview is for those in the latter group. Read all the previews so far here.
Your team: Las Vegas Raiders. It finally happened. After 25 years in Oakland—the Raiders' longest tenure in one place—they're moving to Vegas for the kind of glitzy has-been residency that the city has been trying to will into extinction ever since Liberace died. Ah but Vegas's addiction to overpriced nostalgia is NOTHING compared to the big ol' veiny one its new NFL team has for it.
To celebrate, the Raiders will be playing all their home games inside this. Always wise to build a gigantic black stadium in a place where temperatures routinely hover between 105° and an active crematorium. Here's what your feet look like after walking across the concourse.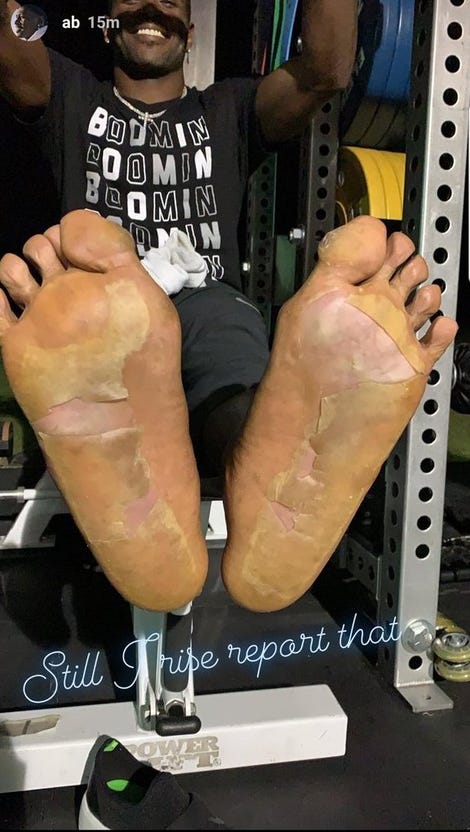 Again, it's extremely fitting that the Raiders would bilk Vegas out of $2 billion for the right to play in a Lincoln that's been parked outside a fucking WinCo for eight days straight. The black, of course, is there to let you know the Raiders are still SUPER INTIMIDATING. You step inside and you feel the mystique. No Super Bowl victories since 1983. No division titles since 2002. No playoff victories since 2002. Nothing resembling a decent reputation since 1963. No fans allowed inside due to a hideous death plague. I bet Patrick Mahomes is shitting out his own hair at the prospect of walking through that tunnel. The echoing brooms of the lingering sanitation crew will haunt his nightmares eternally.
Your 2019 record: 7-9. Let's see how it ended!
Ah, memories. The good news is that, when Vegas fans are allowed to physically attend these games in 2025, they'll have more EXPENSIVE garbage to throw onto the field after the team loses at home to Drew Lock. The bad news is that these are still the Raiders, and they're still a fucking embarrassment. Would you care for the particulars that help to prove this? They're never in short supply, old friend.
Remember the whole AB debacle? I've been writing these previews all summer and all the shit that happened last season feels like it happened back when Al Davis was still barely alive. The Raiders traded for AB and then released him, less because he turned out to be a shitty person than because he called GM Mike Mayock, who is a cracker, a cracker. They played a preseason game against Green Bay on an 80-yard field, and that wasn't even because of a pandemic! They never beat a team that finished with a winning record. Jon Gruden fell in love with Nathan Peterman and even reworked Peterman's contract just now when he could have another long snapper instead. Vontaze Burfict was suspended for the entire season after he tried to murder Jack Doyle, all because Doyle had the nerve to down himself. They got swept by Kansas City by a total score of 68-19. They blew a 16-6 lead at home to Gardner Minshew. They lost five of their last six after starting out a genuinely stunning 6-4. They went out of Oakland with a helpless whimper. I saw those fans throwing garbage. They all had better arms than Peterman does.
Your coach: HE FAKED HAVING THE FUCKING RONA!
The whole Gruden thing was cute for two years. He came in with a hilariously bloated contract, chased away every good player, and got really fat. That was all charming in the expected Gruden ways. But now the Raiders are in finally Vegas and we've reached the final phase of the Gruden masterplan. And what has he built? A patchwork roster playing in a Chinese ghost city of a stadium, commandeered by a man so desperate and pathetic that he's willing to catfish his own players into believing he has an illness that has already killed 200,000 Americans. Jon Gruden is a great big stupid asshole. He's also history's worst quarterbacks coach.
Elsewhere, the Raiders are still required by law to employ at least one coach who spends 50 percent of his income on pomade. That coach is offensive coordinator Greg Olson.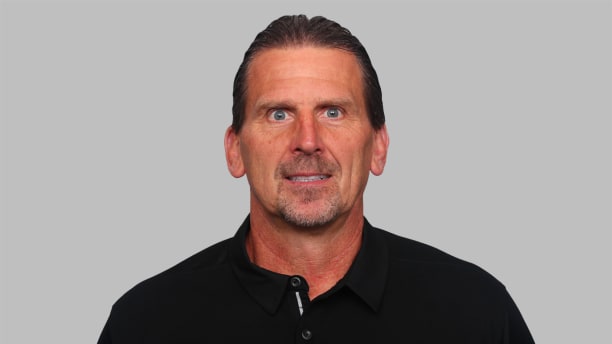 HE WATCHES YOU WHILE YOU SLEEP.
Your quarterback: As befitting their status as poseur renegades, the Raiders have found a new twist on the hackneyed X Player Feels Better Than He Ever Has! line of preseason horseshit. In Vegas, the false narrative is X Player Won't Be A Total Fucking Basket Case THIS Time Around! To that end, allow me to introduce you to allegedly rejuvenated Derek Carr.
It's as if he went into a cocoon the day after he talked of needing some "fresh air" on his way out of Oakland back in December and is emerging as a neon-plated, butterfly about Las Vegas… "I have a lot to prove to myself," Carr said. "I have a lot to prove to my organization. I am going to be completely honest with you: I'm tired of being disrespected, so there was no question I was going to play this year." Carr's disrespect comment was on brand for this newer, fiercer, Vegas-infused gunslinger. It also elicited more than a few eye rolls.
And by "a few," that means 7,000,000,000. LOOK OUT SIN CITY THERE'S A NEW FAVRE IN TOWN! Derek Carr is a gunslinger AND a butterfly. HE'S A GUNNERFLY! He's also become as meek of a passer as the man who will take his job in November: Peterman. Fuse Peterman and Carr together and you might get a whopping 10 TD passes the whole season! Wow. Did my titties just quiver? I believe they did.
The Raiders also signed Marcus Mariota just in time to put him on IR. Flawless.
What's new that sucks: Fantastic news. The Raiders gave Richie Incognito a contract extension! Incredible. Here's a man who drove his teammate to near suicide with racist bullying, then retired because he said his organs were failing, and then threatened to murder the staff of a funeral parlor. And look where he is now! WHAT A STORY. It's the most heartwarming comeback since the return of Nazism!
Elsewhere, Gruden has fallen in love with new arrival Nelson Agholor, which makes sense because Nelson Agholor is the Nathan Peterman of wideouts. And you're not gonna believe this, but the Raiders drafted a speedy wideout in the first round. Very unlike them. Henry Ruggs ran a 4.27 at the Combine and that was enough to summon Al from his crypt to force Mayock into pulling the trigger. "EEE HEE HEE HEE HEE HEE! I just loved Henry's HURT-ical jump! Opposing CORONER-backs have no hope against that kind of re-CLEAVER! Now that's what I call… [holds up severed head] GETTING SEPARATION! EEE HEE HEE HEE HEE HEE!"
Burfict is no longer with the team. But you know who DID show up?
Omigod I'm so horny for agreed-upon terms I'm gonna nut into my own eye! That's Jason Witten, the man who replaced Gruden in the Monday Night Football booth and then unretired because he sucked so badly at being a color guy. I hate Jason Witten. He will be the worst player to make the Hall of Fame, and I'm gonna have to spend every Raiders game this season hearing the announcers go THEY GOTTA GET WITTEN MORE INVOLVED IN THE PASSING GAME when that asshole averages 0.4 yards per button hook. Then I'm gonna have to hear Gruden be like TELL YOU WHAT JASON HAS BEEN A HELLUVA MENTOR TO THE REST OF THESE GUYS when they're sitting at 4-9. This team used to be a rehabilitation facility for NFL misfits. Now it serves as a hospice for barely living.
The Raiders also traded Lynn Bowden this week. They drafted Bowden the third round five months ago. The Gruden disenchantment process is now fully optimized.
What has always sucked: It's disappointing to look at the Raiders and realize that they're settled, at least for now. The only reason this team has been interesting at all in my lifetime has been because they're always threatening to leave cities that never really wanted them to begin with. Now they've found a similarly unenthused city and hogged enough space and money within it to become intractable. They are a permanent cold sore in a city OVERRUN with cold sores. So it all fits. The ugly hockey puck of a stadium. The empty seats. The even emptier personalities. The permanent delusion that a big win is RIGHT around the corner that'll wipe out all the losses. The gaudy facade masking an unfathomable amount of personal depression and despair. Vegas and this Spirit Halloween store of a team were always meant to be together. When the rest of us are all dead of COVID-19 a year from now, they'll still be together, pretending everything is fine.
Everyone in Vegas likes the hockey team better.
What might not suck: Josh Jacobs is pretty good. He'll get hurt the exact same week I pick him up in DFS. I'm less angry than I am disappointed.
Ratto says: "They moved to Las Vegas because Oakland couldn't make them enough money or give them enough land and concrete. They're banking heavily on travel from the Bay Area and L.A. to keep their weird-looking Red Dwarf knockoff stadium free of opposing fans. They're banking even more so on the casinos bringing in extra bodies. But because Mark Davis is a genuine black hole of bad luck, none of those things will happen, and their stadium will remain unpopulated by non-employees for at least the first year by Davis's fiat. Thus, their debut will as bland as Derek Carr's next 11 pressers, and the best news they can offer is The Year Of The Gruden, Part 3, is that Vegas' growing reputation as a contact tracer's nightmare cannot be blamed on the football team. Antonio Brown would like his calls returned."
HEAR IT FROM RAIDERS FANS!
Megan Greenwell:
There was an NFL team called the Raiders for years, but they died last year. See, look at the ESPN standings — they're grayed out BECAUSE THEY ARE DEAD.
Colby:
Because the most highly-anticipated season this team would have had in two decades is coming in the middle of a global goddamn pandemic.
Luke:
I don't think I need to write anything… fuck my life.
Patrick:
Mark Davis would actually look better with Donald Trump's haircut.
Clark:
Looking forward to having the playoffs within our grasp and having Carr throw a checkdown on 4th and goal.
Burt:
I will focus on Maxx Crosby. The extent to which I will incessantly hear about how he GRINDS and his HIGH MOTOR as a PROTOTYPICAL GRUDEN TYPE PLAYER with VIOLENT HANDS will make enjoying him impossible.

Cocaine should still be good as currency in the new stadium.
Sam:
My friend is named Raider. Yes, because of the Raiders. He watched Hard Knocks, and realized that he hated all the individual players now. HE DOESN'T EVEN HAVE A CHOICE. HE HAS TO WATCH THEM. HIS PARENTS DID THIS TO HIM.
Benny:
We just spent one and a half Jerryjonezillions for a giant Roomba on Interstate 15 across from the Luxor that we cannot visit.
Cody:
My brother and I attended a game in Oakland against the Seahawks around 2000, before the tuck rule fiasco and subsequent 20+ years of perpetual football shit that has essentially consumed any possible joy that I can get from sports. There is only hate left.

We walked up and bought tickets because you could almost always do that for Raiders home games after their return to Oakland. We had pretty crappy seats in the upper deck above the black hole. At some point in the middle of the 2nd or 3rd quarter, a Seahawks player was injured on the field. After a few seconds of delay, we noticed a chant coming from around our section. We turned to look and there were four to five mid-50s looking ladies. They were chanting "Let him die!" over and over. They were probably the least scary people in the stadium.

Not only did they leave town this year, they fired Greg Papa. He and the uniforms were the only good things about the franchise in all that time. Now I have to hear him call games for the Whiners for the next 20 years. That move was just spiteful.
Kevin:
I bet the state of Nevada wishes they had $800 million in their budget right now, instead of a giant new stadium for a really shitty team. It sucks but I have so much respect for Libby Schaaf for telling the Raiders to fuck off when they wanted public money from Oakland.

I'm tired of the constant mediocrity, bad decision making, and racism (Marquette King). I bet the "under" on their win total last season and it was great to watch games and get excited instead of dismayed about their terrible 3rd/4th down play calls and red zone penalty flags. And then I lost the bet. They can't even be properly mediocre. Fuck them.
Jake:
I have been a Raiders fan since 1994. In the last 26 years the Raiders have made the playoffs 4 times. In 1999 they made the AFC Championship game and were favored to win over the Ravens until Tony Siragusa purposefully jumped on Rich Gannon's arm and Bobby Hoying led us to a stirring three points. The next year Tom Brady fumbled against us and somehow kickstarted his legendary career at the same time. The year we finally made the Super Bowl, our starting center disappeared into Mexico the night before and our dumbass coach didn't change our audible calls even though were playing our old head coach.

A couple of years ago it seemed like we were back. Derek Carr has an MVP level season, then he snaps his ankle on Christmas Eve and somehow Matt McGloin gets hurt the week after and we're left with Connor Cook making his only career start in the playoffs (something that never happened before or since.)

Last year the best receiver in football decided he would rather have a complete mental breakdown then play for us. Every season I've rooted for this team has either been an abject failure or a heartbreaking, last minute disaster. But hey at least we managed to ditch Oakland twice.
Tim:
We refuse to draft players that anyone has heard of. You could give us the #1 pick this year and Mike Mayock would shrewdly sidestep Trevor Lawrence and pull someone out of the fucking Witness Protection Program. Why do they even bother showing the "Best Available" when we're on the clock? If the past two decades haven't made it clear, this franchise isn't interested in the best available anything.

Gruden is still coasting on being identified as an offensive mastermind a literal generation ago. Linebackers learned to defend his schemes from watching their dads' high school tape. Do you think anyone in this organization will tell him he needs to get with the times? Please keep in mind this man uses "knock on wood" incorrectly thousands of times a day, and no one has corrected him.

I can't think of a better place for the Raiders than this ridiculous city that outpaces the world in failing upwards. Between the $750 million P.F. Chang's gift card to Mark Davis for a stadium that no one will be allowed to see, and the "let's be a COVID test case" Mayor, this city was better served by the guys who turned the Strip over to the mob.
Submissions for the NFL previews are closed. Next up: Indianapolis Colts.
Stay in touch
Sign up for our free newsletter