MLB
Trevor Bauer, Baseball's Worst Person, Will Soon Be Back On The Market
3:12 PM EST on January 9, 2023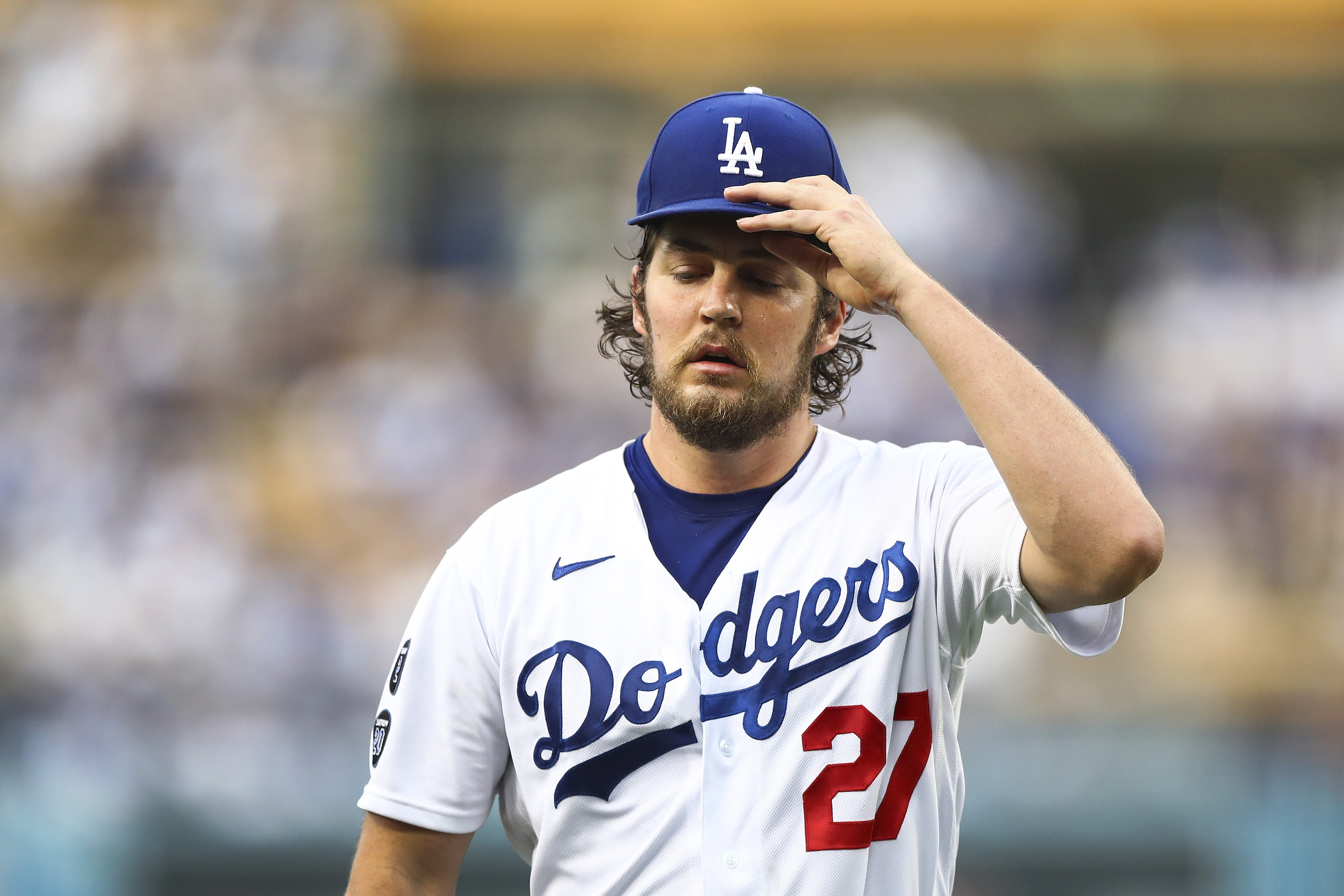 The Los Angeles Dodgers designated starting pitcher and unapologetic shitbag Trevor Bauer for assignment Friday, just over two weeks after an MLB arbitrator reduced Bauer's two-year suspension to 194 games already served and effectively reinstated him for the 2023 season. Three women have accused Bauer of committing brutally violent attacks during consensual sexual encounters, accusations that Bauer has denied and consistently reframed as consensual rough sex. Though the criminal justice system has thus far declined to pursue charges against Bauer, two MLB investigations determined that Bauer's conduct warranted banishment, first in the form of indefinite administrative leave and then as a two-year suspension for violating the league's Joint Domestic Violence, Sexual Assault and Child Abuse Policy. As of Dec. 22, Bauer is cleared to resume his baseball career.
However that happens, it will not be with the Dodgers. Friday's roster move effectively brings to a close Bauer's time at Dodger Stadium. Players whose contracts are DFA'd have a seven-day window when they can be acquired via trade or with a waiver claim, after which they can be sent to the minors or released. The Dodgers met with Bauer in Phoenix last week, reportedly already leaning toward cutting him loose but willing to have their minds changed. The next day they announced that Bauer "will no longer be a part of our organization."
Bauer made noises suggesting he was misled by Dodgers representatives when the sides met in person, saying in a statement Friday that the team's leadership "told me that they wanted me to return and pitch for the team this year." Bob Nightengale of USA Today, Fabian Ardaya of The Athletic, and Bill Shalkin and Mike DiGiovanna of the Los Angeles Times all reported that unnamed Dodgers officials vehemently refuted Bauer's characterization of the conversation. It would be strange for a baseball team to be like, Yeah, dude, please come pitch for us on Thursday and then dump a player in the donation bin the very next day, but however the wires were crossed, the point is that Bauer will need to find a new team in order to resume his professional baseball career. If he hasn't been claimed by Thursday afternoon, he will become a free agent on Friday, and the Dodgers will be on the hook to pay the $22.5 million salary for the final year of Bauer's existing contract.
It's that contract that will make what happens next for Bauer interesting, or nauseating, or both. No one wants to pay $22.5 million for one of baseball's worst, most poisonous shitheels, as evidenced by the fact that the Dodgers have been unable to find anyone willing to part with anything at all in a trade for a starting pitcher just 17 starts removed from a Cy Young-winning season. But the math changes once Bauer clears waivers and can be had at the league minimum salary of $720,000. Bauer, who has in the past all but admitted to innovating at the forefront of the Sticky Stuff space, may never have been quite as excellent as he was during those smirking days of possible slime ball, but he has been a quality starting pitcher for most of the past five seasons. He is also an absolute horror of a person. Explaining to your fans why you are paying the 12th highest salary of any pitcher in baseball to one of the sport's worst human beings—something the Dodgers evidently could not stomach—is very different from explaining to your fans why you're taking a flyer, worth meaningfully less than the cheapskate Washington Nationals are paying Erasmo Ramirez, for someone of Bauer's pitching bonafides.
This was the reason to suspend Bauer in the first place. MLB does not hope to reform this creep; it has never been the earnest belief of any serious person that booting Bauer away from the sport for a couple years would scare him straight or otherwise rid him of the traits that make him such an unbelievably toxic piece of shit. The reason to put him on leave and then to suspend him was to protect baseball's decision-makers from themselves: First so that the then-foot-dragging Dodgers could not be tempted to continue trotting him out on the mound, to the embarrassment and shame of the sport, and then so that no team's personnel honcho could be tempted to go hunting around for inefficiencies in the market for flagrant assholes who've been credibly accused of sex crimes. But if Bauer is still a good pitcher, the market for his services is now less efficient than it ever has been or will be, and the formal barriers have just been removed. For fans who would like to never again see this man pitch in a professional baseball game, hope now rests on baseball's executives each reaching the conclusion, all on their own, that no form of success is worth doing business with someone like Bauer.
Stay in touch
Sign up for our free newsletter