MLB
The Twins Unleashed Their Dudes
9:09 AM EDT on October 9, 2023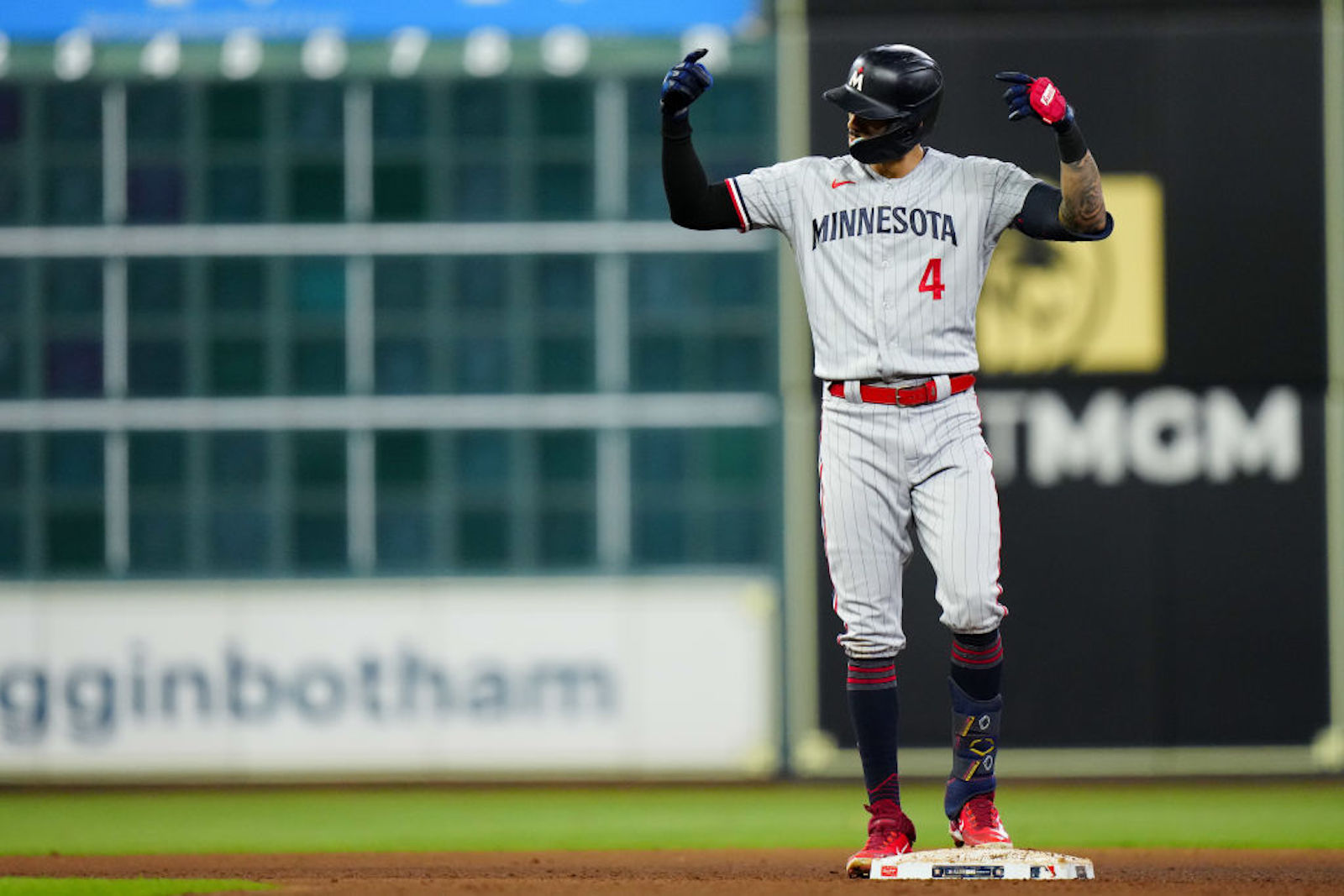 If any franchise understands how quickly things can come apart in the playoffs, it's probably the one that just got over an 18-game postseason losing streak. The Minnesota Twins and their fans can tell you that making the postseason is one thing, but staying there requires an entirely new set of attributes, and teams who enter the fray unprepared tend to die quickly.
The Twins shrugged off the weight of that losing streak by beating the Blue Jays twice in the wild card round, though Saturday's division-series opener against the Astros represented the real beginning of any redemptive journey. Things started off familiarly bleak, with the Twinkies being tormented by Justin Verlander in Game 1 while Houston built a 5-0 lead. But a four-run rally in the seventh inning provided some hope, and even though the Twins lost the opener 6-4, it was fair to say they had a little bit of juice going into Game 2 on Sunday. Juice doesn't win games, though. What wins games is players, and more specifically players who are, thanks to disposition or experience or both, ready for the moment when it comes. What wins games is Dudes.
The Twins have at least two Dudes, and they are the reason that the series is tied 1-1 following Minnesota's 6-2 win in Game 2. The title of Dude No. 1 belongs to Pablo Lopez, who was tasked with keeping his team from going down 2-0 while making the biggest start of his career. This was only the third postseason start of Lopez's career, but you wouldn't have known it by watching the way he worked through the Astros' lineup over the course of seven shutout innings. You can never really know what's going on inside an athlete's head, but throughout the game Lopez's face was fixed up into a look of placid determination that was almost alarming in its sincerity. At one point the broadcast cameras cut to Lopez sitting by himself at the end of the bench, staring straight ahead while every muscle in his body seemed to be frozen in place, and it was hard not to think about what sort of effect his powerful mind was having on his performance. Lopez has now allowed just one run across two starts this postseason, and has quickly claimed the mantle of Guy Who Twins Fans Are Most Happy To See On The Mound In A Big Game. The last guy to have a firm grip on that title was probably Johan Santana; coincidentally, Lopez on Sunday became the first Twins pitcher since Santana to pitch seven scoreless innings in a playoff game.
The Twins' first Dude provided his team a platform with seven shutout innings, but it was Dude No. 2, shortstop Carlos Correa, who built a win on that platform. Correa's second season in Minnesota wasn't all that great, as his OPS dipped to .711 and he spent what felt like most of his at-bats grounding into double plays. But Correa also brought 79 games worth of postseason experience with him to Minnesota, and has a playoff slash line of .285/.356/.516. He is exactly the kind of player that a team with an 18-game playoff losing streak needs in order to change its fortunes, and on Sunday he was put in the perfect position to go about doing just that. Twins manager Rocco Baldelli moved Correa up to the clean-up spot for Game 2, and that decision paid off immediately when the shortstop knocked in a run with an RBI double in the top of the first inning. Correa extended the lead to 5-0 with a two-run single in the top of the fifth, and then added a one-out double in the top of the seventh for good measure. Correa is 5-for-8 with three RBI through the first two games of this series, and by the time Game 2 ended he had passed Derek Jeter and David Ortiz on the all-time playoff RBI list.
The MLB postseason immediately dispatches with the languid rhythms that define the regular season in exchange for a series of discrete, high-pressure scenarios that build on top of each other until something gives. Games and series and entire seasons end up being defined by a few at-bats with runners in scoring position, or a third trip through the heart of an opponent's order. How those situations pan out depends entirely on the players involved. If you want to win in the playoffs, you need a guy like Pablo Lopez, who can put a little extra bite on his pitches every time Yordan Alvarez and Kyle Tucker come to the plate, and truly relishes the opportunity to sit them back down. You need a guy like Carlos Correa, who knows how to put the bat on the ball with runners on base, and can fire up the whole squad with a diving stop and throw to end the game.
Now the Twins get to return to Minnesota with a 1-1 split and the opportunity to win the series without having to return to Houston. At the very least, they have two Dudes who are up for the task.
Stay in touch
Sign up for our free newsletter