NHL
The NHL Skates Backward
3:56 PM EDT on October 11, 2023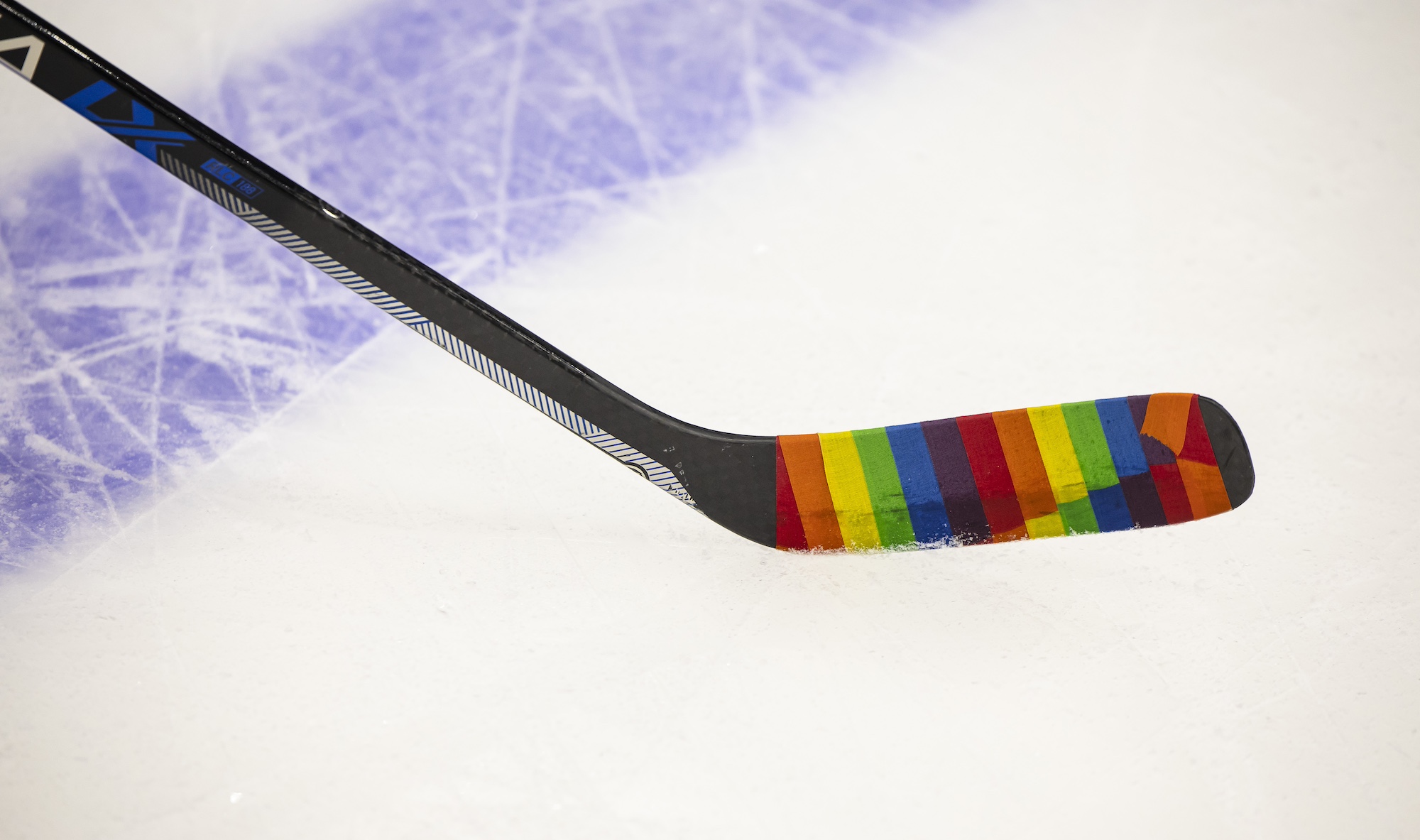 We've been waiting a good while for Brian Burke to finally call proper bullshit on the NHL's craven retreat from what had been a laudable and (for men's pro sports, relatively) forward-looking outreach to the LGBTQ community, and he finally managed to raise his voice publicly on the matter Wednesday morning, to wit:
The highlight was probably his scathing characterization of the league's new fearful view of the many dangers not presented to anyone by LGBTQ players, executives, or fans. "This is not inclusion or progress," Burke, currently the president of the Professional Women's Hockey League players' association, said. "Fans look to teams and the league to show they are welcome, and this directive closes a door that's been open for the last decade. Make no mistake, this is a surprising and serious setback."
But Burke's silence when recalcitrant players (the first but not the last being Philadelphia Flyer Ivan Provorov) objected to wearing pride-themed jerseys during warm-ups, most likely caused by his role at the time in the Pittsburgh Penguins front office, always struck as someone putting job protocols ahead of conscience. Burke, who can be properly credited as the chief instigator of pro-LGBTQ recognition in the league after the death of his son Brendan, has always been a chain-of-command guy, and he wasn't in command when the league began legitimizing the backtracking of their inclusionary visions. Now that rainbow pride tape on players' sticks is being banned as well because of the apparent incendiary nature of pregame warm-ups, the league has decided to negate not only Burke's crusading on the cause, but the cause itself, all in the name of a uniformity that doesn't exist, not even in hockey.
NHL deputy commissioner Bill Daly explained the league's thinking on a Canadian radio show Tuesday:
"I think the primary point is that nothing's really going to change in the sense that our clubs will continue to celebrate these special initiatives and these causes and do a lot of cause messaging around those events," he said. "The only difference this year is we're asking the clubs not to employ use of the players on the ice during the game. As you know, probably, we had some issues last year with players feeling uncomfortable in supporting certain causes and we didn't want our players to be put in those situations going forward."
There is probably some internal organizational logic here in that the league doesn't want players who opt out of even tepid Pride Night observances like warm-up jerseys and stick tape to be attacked as anti-gay, but in trying to defend the chimerical value of uniformity the league has created a policy that defends only some forms of uniformity, in this case a blatantly retrograde one. It also suggests that some teams (including Chicago, Minnesota, and the New York Rangers, who opted out of last year's Pride Night promotions) were never keen on the idea to begin with, and rejected the idea that the league could make one policy that fits everyone. Which, interestingly enough, is what a league is constituted to do as a function of its existence.
There were alternative ways to handle this, as there always are. Make jerseys and tape available to any players who want to make a statement. Tell players who want to opt out to find another way to warm up. Make them healthy scratches for that one game, and find out who's all-in on their beliefs. It seems logical to assume that Gary Bettman thought of all these things because, whatever your opinion of him might be as the league's designated defender of whatever is pissing you off at the time, he has never been an idiot.
But they still ended up retreating on a cause worth pursuing, even if it was just a one-night show per season. You believe what you believe, and you defend the things that matter to you. Even if it's just in defense of an act of symbolism, symbolism matters, at least a bit; if it didn't, the NFL's tireless fights for the troops and against racism and cancer would not have been allowed to mar the back border of the league's end zones.
Brian Burke, who is also not an idiot, knew this was a bad idea when the league last year started backing away from the commitment he helped foment a decade ago. You just wish at least a bit that he would have fought publicly in its defense when he was still in the league. Or maybe he, like Bettman, counted the votes and concluded that the league's constituent members don't necessarily share the view that hockey is indeed for everyone. All politics, even at league level, is still local. We'll need Bill Daly to explain that to us, too.
Stay in touch
Sign up for our free newsletter