NFL
The Commanders' New Owner Is Eyeing An Exciting Opportunity To Piss Off Grateful D.C. Fans
10:23 AM EDT on May 19, 2023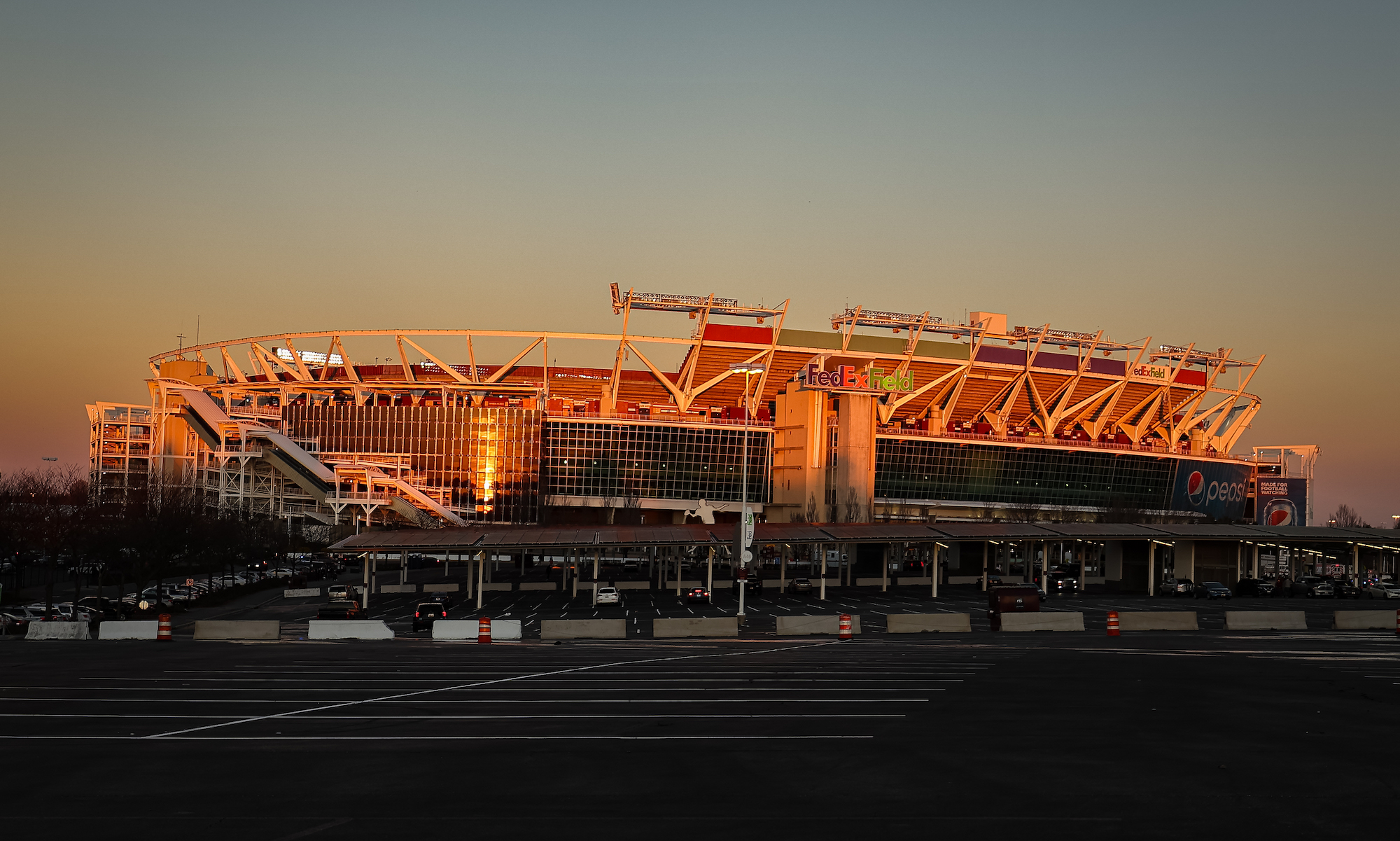 Dan Snyder is leaving. It took 24 years, 14 losing seasons, eight head coaches, two league investigations, and a partridge in a pear tree to make it happen, but by God the little fucker is done in Washington. All the NFL has to do now is have the other owners formally approve the deal (likely at the end of this month) and loosen a handful of financial prerequisites here and there to make Sixers and Devils owner Josh Harris the new majority owner of the Commanders. It's actually happening. Pinch me, but not too hard.
As such, no NFL owner has ever come into place with as much fanfare, not to mention political capital, as Harris is about to. And you better believe that he knows it. This week, ESPN's Seth Wickersham snatched up a prospectus issued by Harris's company touting the lucrative revenues his new toy will bring in. In many ways, this document is a boilerplate sales pitch, but it's toplined with this vital piece of intel:
Commanders leadership "believes Virginia will offer the best incentive package — potentially up to $1.5 billion" for a new home, the document shows. That sum would nearly double the American-record $750 million in public funds the state of Nevada put toward a new Raiders stadium in 2017.
This part of Harris's document is rooted in more than just daydreams. Early in 2022, Virginia Governor Glenn Youngkin—who's as awful a person as Ron DeSantis but 10 percent more media-savvy—openly courted the Commanders to move to his state while Snyder still owned them. That effort died, but there's more than enough precedent here to believe that Youngkin will make a second effort to lure the team now that Snyder is no longer affixed to it like a diseased lamprey. And if Harris takes all of that free money, as billionaires tend to, he'll have instantly squandered a large portion of the goodwill he's acquiring from merely not being Dan Snyder.
To explain why this would be such a huge fuck-up on Harris's part, I have to go back for a moment. The Commanders' current stadium is perhaps the only repugnant feature of this franchise that is not Dan Snyder's fault. It was built by former owner Jack Kent Cooke and opened in 1997, just before the luxury stadium boom came into existence. It's an awful stadium. It's located inside the Beltway and yet is somehow 10 miles away from civilization in any direction. The parking situation is grim death. The stands usually have more visiting fans than home fans. The architecture is cribbed from a high school stadium in 1986. The food options are botulism and diarrhea. Accessibility to the Metro is a brazen lie. The sightlines are better if you're watching from a hospital room. This is perhaps the only stadium in existence that public officials really would be wise to replace; that's how badly it sucks.
Worst of all, the stadium isn't located in D.C. It's in what used to be a made-up municipality called Raljon that's really just Landover with a nickname no one ever used. All of the best parts of the Commanders' history—those glory years that Snyder tried over and over, with increasing futility, to recreate—took place in the District, at legendary dump RFK stadium. Boomer fans around here lionize RFK, but they're not wrong to do so. RFK is relatively easy to get to, it played host to three Super Bowl–winning teams, its stands bounced up and down when the crowd was raucous, and it firmly established the Commanders as D.C.'s team.
FedEx Field, along with Snyder, severed that tie almost completely. Go to D.C. now and you're just as liable to spot a Cowboys fan—or shit, even a Falcons fan—as you are a fan of the Commanders. Snyder purged this fanbase so completely that the few Commanders fans left who do attend home games are steakheads who come in from either the shitty exurbs of Maryland or the shitty exurbs of Virginia. Map out this fanbase and it would look like a perfect donut.
Snyder's infatuation with the worst parts of Virginia were longstanding. He moved the team's training camp to Richmond, quickly to that city's dismay. He headquartered the team in Ashburn, which is exactly as far from West Virginia as it is from Washington. And he reportedly bought some land for a new stadium in what might as well be Newport News. Had Snyder succeeded in building his Xanadon't (thank you), he would have eradicated any chance for the Commanders to be part of their namesake city ever again. You'd think—hope, really—that with him finally gone, new ownership would do the right thing and tell Youngkin to go fuck himself with his own sweater vest.
But of course, hoping any billionaire will do the right thing is like hoping my dog won't piss in the laundry basket. Last year, D.C. Mayor Muriel Bowser said that her city wouldn't be able to compete with Virginia on stadium subsidies. That might change, but to no guaranteed end result. Independent D.C. city council member Kenyan McDuffie just wrote an op-ed in the Washington Post all but pleading for the city (Bowser, really) to do whatever it can to bring the Commanders back, with the usual, mostly false promises of economic stimulation baked into his argument. With the lingering threat of Harris moving the team to Loudoun County or some other godforsaken place miles outside the Beltway, he might be able to trigger a bidding war between Virginia and the District. Shit, he might even be able to rope a still-reticent Maryland government into joining the derby.
And that is the underlying context of Harris's pitch document: that his new franchise will be a cash machine no matter where it ends up. He doesn't care where that new home will be, so long as it provides him a new king's ransom. After living under Snyder for so long, Washington fans—on principle alone—don't deserve to have anything new to fear. And yet if Harris leaves D.C. for good, he'll have finished what Snyder started.
Stay in touch
Sign up for our free newsletter