MLB
Texas Rangers GM: Don't Anyone Dare Say My Players Partied!
1:03 PM EDT on October 3, 2023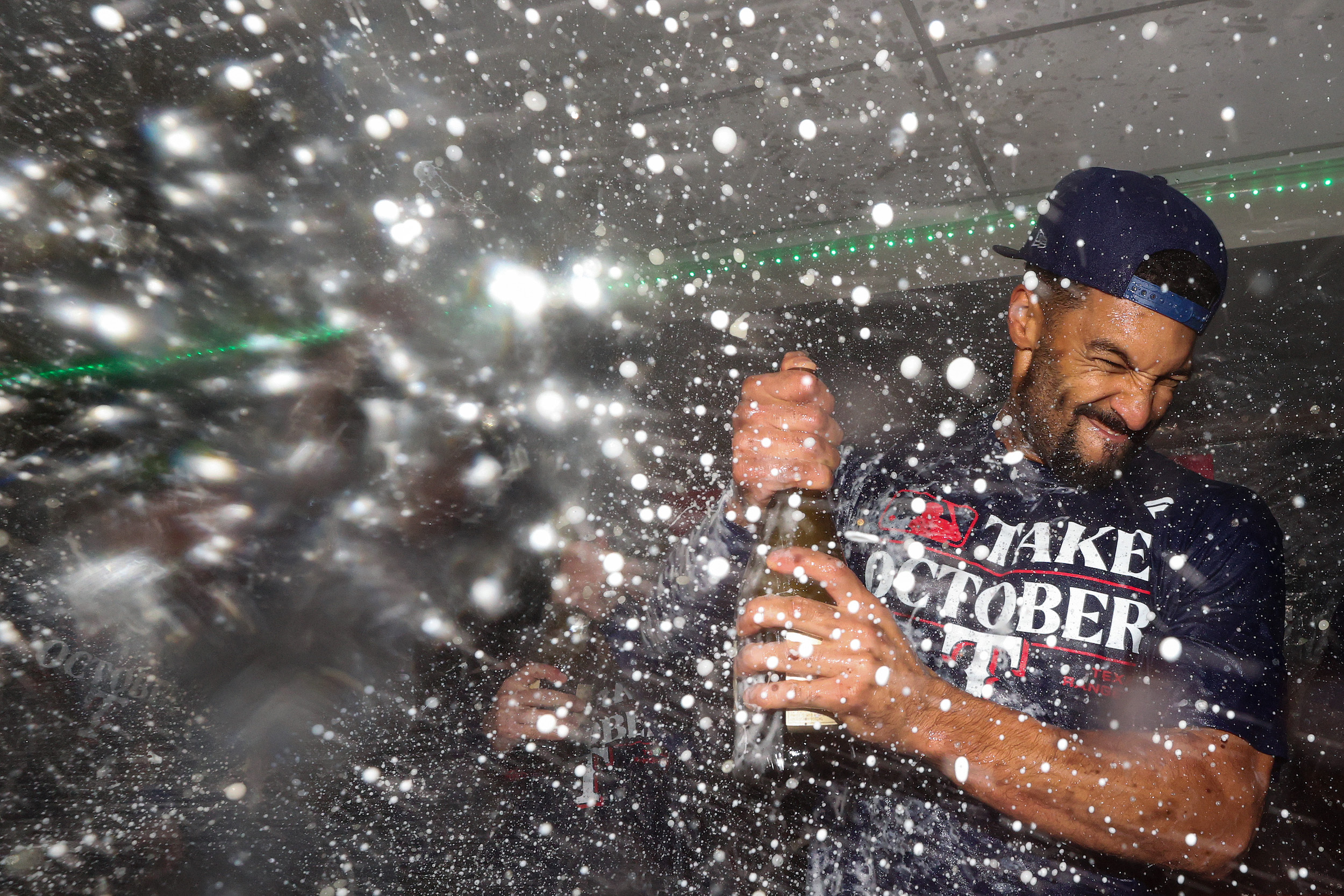 The Texas Rangers secured a playoff berth—their first since 2016—with a victory in Seattle on Sept. 30. It was Texas's 90th win, and it came in the penultimate game of their regular season. The Rangers were up six runs by the middle of the eighth inning; the game was entirely in hand. This gave their clubhouse crew time to break out the plastic sheeting, the strobe lights, the goggles, and, of course, the champagne. Party time!
Or, hmm. Perhaps not party time? Rangers GM Chris Young insisted Monday that his players had done no partying whatsoever. In fact, his team had held what Young described as "a very subdued champagne popping." To hear Young tell it, any report that his team partied during the champagne celebration is "completely fabricated." The Rangers have not and do not and will never party. This is not a partying situation!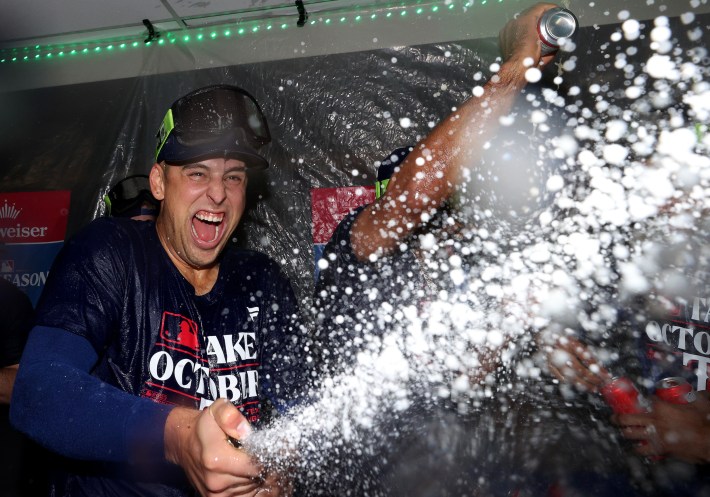 What is Young's problem, and why is this non-partying something he felt he needed to clarify? The Houston Astros, a divisional foe of the Rangers, also won Saturday, a tight 1-0 victory over the Arizona Diamondbacks. With the win—Houston's 89th of the season—the Astros also clinched a postseason berth. To commemorate the accomplishment, the Astros also opened bottles of champagne, but held a somewhat more restrained locker room toast, as perhaps befits a team that has made the playoffs eight times in nine seasons and participated in four of the last six World Series. Then, on Sunday, the Astros walloped the Diamondbacks, 8-1; the Rangers, meanwhile, finished the regular season with a shutout 1-0 loss in Seattle. Sunday's results put Houston atop the AL West and relegated the Rangers to the wild card.
It was after this division-clinching win that the Astros finally cut loose for a big sloppy cork-popping party of their own. Sunday afternoon, someone with the Astros social media crew jabbed at the Rangers with a tweet that gloated, "We celebrate titles in Houston." Astros beat reporter Brian McTaggart, who writes for MLB's own website, picked up on the theme of the Astros as classy, level-headed professionals and the Rangers as goofy interloping neophytes, and decided this was why the Astros won and the Rangers lost, and fired off a dumb tweet:
The Rangers partied last night while the Astros had a champagne toast and quickly turned their attention to Sunday and one more win. Houston's "been-there, done-that" mentality paid off, it seems.

Brian McTaggart, via Twitter
It was McTaggart's tweet that caused Young's undies to twist into several painful knots. Young, appearing on 105.3 The Fan approximately 24 hours before his team's first playoff appearance in eight years, was weirdly at pains to point out how crushed his team was to drop that final game of the season, and was quite pissed that a so-called journalist would ever suggest that his team partied Saturday, during the stretch of time when they hooted and hollered and sprayed champagne all over each other, under strobe lights, while dancing to celebratory music.
"No. I find it ridiculous that that's even a subject, honestly. This is the most professional, responsible group of players that I've ever been around. We had a very subdued champagne popping, but beyond that, there was no partying. There was nothing outlandish. These guys had earned the right to pop those champagne bottles and that was the extent of our celebration."

"It's really, it's pretty poor journalism to even suggest that, honestly. I'm very disappointed in the lack of professionalism of the Houston journalist for putting that out there. It's classless and it's not appropriate, and it's completely fabricated. It's wrong."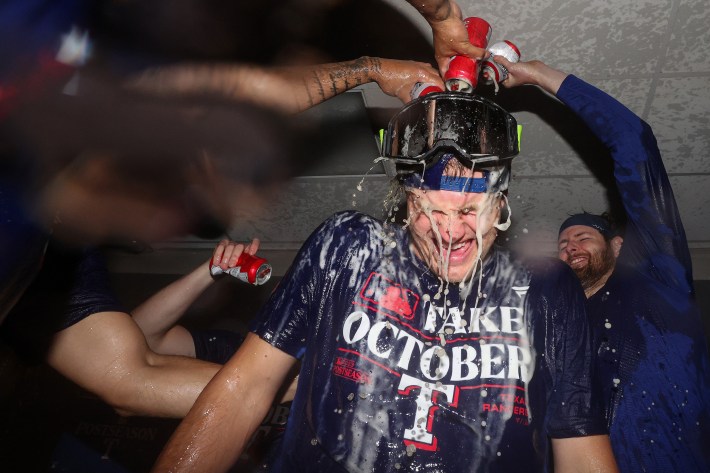 The Rangers open up a three-game series against the 99-win Tampa Bay Rays Tuesday afternoon. If they can't reverse the run of luck that saw them drop four of their final six games and bomb out of a division crown, they might soon have something to authentically not party about. And won't that make Chris Young proud!
Stay in touch
Sign up for our free newsletter