Soccer
Spain Fills Women's National Team Roster By Promising A Festival Of Beheadings
11:09 AM EDT on September 20, 2023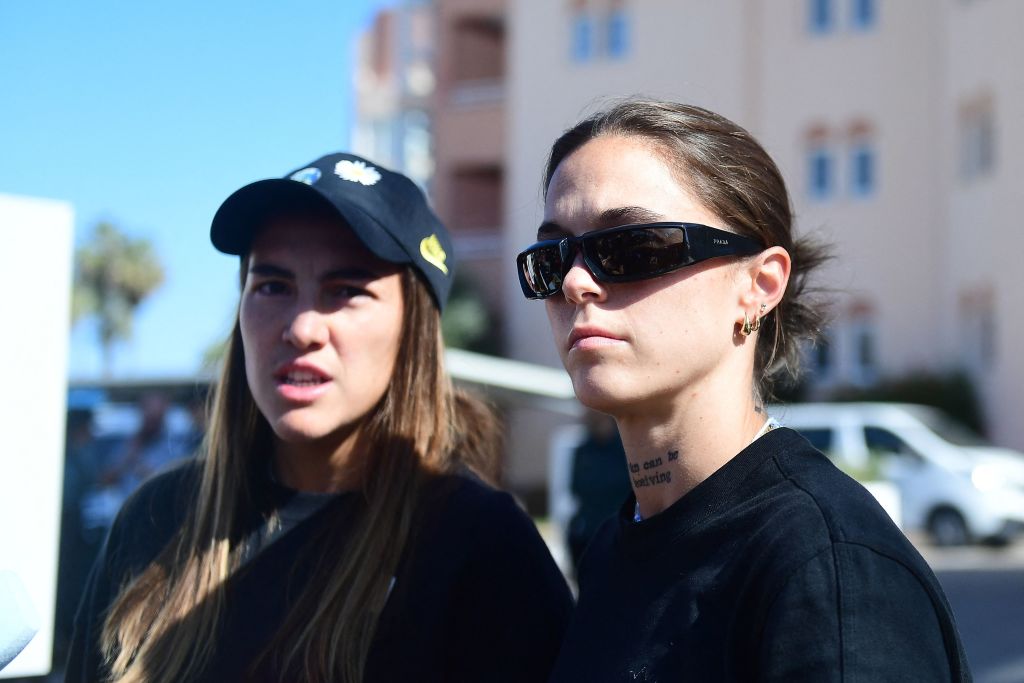 Twenty-one of the 23 Spain women's national team players who were called up to international duty without warning and against their will on Monday have decided to end their strike and play in Spain's two upcoming international fixtures. This decision was made after the players spent hours meeting with each other and officials from the Royal Spanish Football Federation (RFEF) and the High Council of Sport (CSD). According to reports, the players came out of those meetings having secured promises that more reform is coming to the RFEF, and that more heads from within the organization will roll.
CSD president Victor Francos, who spent Tuesday sweatily trying to remove his foot from his mouth after implying on Monday that players who did not answer their call-ups to the national team would be fined and sanctioned, spoke to the media after the meetings concluded at around 5:00 a.m. local time in Valencia on Wednesday. He described the meetings as "friendly and constructive" and indicated that reforms to the RFEF were agreed upon. "The players have expressed their concern to us about the need to make changes in the RFEF," he said. "And the federation has committed to ensuring these changes occur immediately."
Francos also said that a new commission with representatives from all relevant parties will be formed and tasked with monitoring the agreements reached on Tuesday night and Wednesday morning. Reporters on the scene also spoke to Amanda Gutierrez, the president of FUTPRO, the union that represents Spain's women's players, who said that 21 of the players had decided to stay for the sake of the new agreement, and that they are now on "the beginning of a long road ahead."
So what did the players get out of the RFEF and CSD in exchange for staying in camp and agreeing to play later this week? According to a report from Relevo, they got the noggins of many more RFEF administrators who were either loyal to Luis Rubiales or unpopular among the players placed on the chopping block. One neck on which the axe is reportedly set to fall belongs to general secretary Andreu Camps, who was so fond of Rubiales that he asked UEFA to sanction his own organization following Rubiales's initial suspension for being a disgusting creep.
Current women's national team manager Montse Tomé doesn't seem long for her gig, either. Much of the reporting on last night's meetings has been focused on how angry the players are with Tomé, who made the decision to call them up despite their clear desire not to be, and then lied to the press about having spoken to the players before naming them to her squad. It seems that Tomé will remain in charge of the team for the two upcoming games, but it wouldn't be at all shocking if those games end up accounting for her entire tenure as first-team manager.
The players reportedly also received a written promise that any players who decided to leave the camp now wouldn't be sanctioned. This allowed Mapi León and Patri Guijarro—two of the 15 players who initially went on strike against the national team over a year ago in an effort to reform the RFEF, and two of the 12 players who maintained that strike throughout this summer's World Cup—to leave the camp and return to their club team, Barcelona. Guijarro and León stopped to talk to reporters on their way out of Valencia, explaining that even though they felt good about the agreements reached during the meetings, they didn't feel right about returning to the national team just yet. "We've reached another port," said León. "Little by little, changes are being made and in this we're totally supporting our colleagues as we've been doing from outside during all this time."
Stay in touch
Sign up for our free newsletter