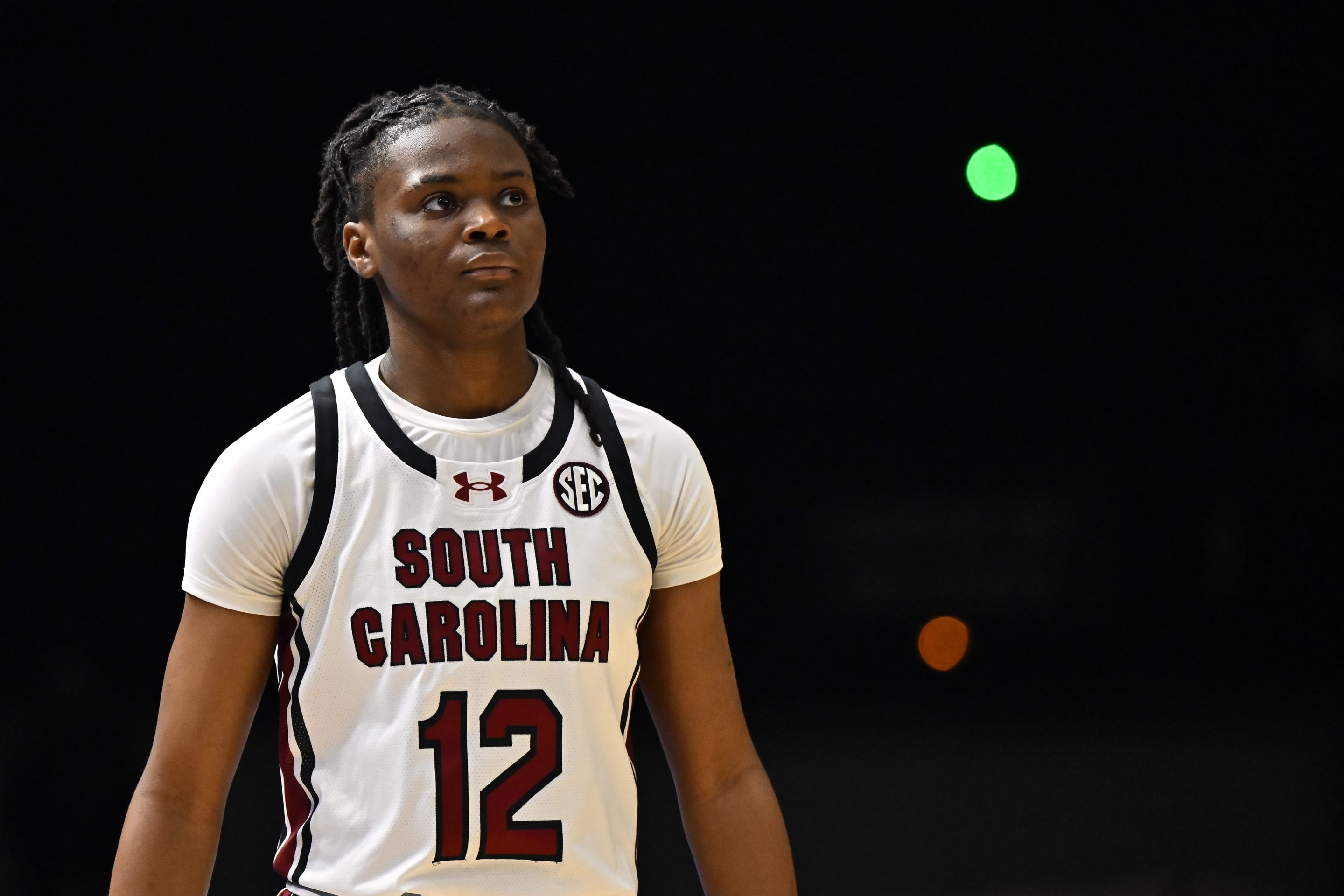 Consider the freshman. The poor freshman. Never in the history of college basketball has she been less important than she is right now. In fact, every recent development in college sports would seem to conspire against her. An extra COVID eligibility year makes her fight for playing time even harder these days—all those elderly ladies hanging around, pushing her out of the rotation. It's tough to even get to her dream campus at all: Why would her coach bother recruiting rowdy teens when they can find some wise, older transfers instead?
She is slandered in the press. In a story about the diminished value of recruits on the men's side, reported by CBS Sports' Matt Norlander this summer, coaches argued passionately against the very concept of freshmen. Turns out lots of coaches think about freshmen like this: They don't really know how to play basketball, and might leave you for some other school if you do teach them how to play basketball, and might leave you for some other school if you bench them for not knowing how to play basketball. Or as one coach put it to Norlander, "Freshmen are a bad investment." This is what coaches hate about these high school girls, man. College basketball gets older, they stay the same age. If your job is to win basketball games—and experienced players are easier to find than they ever have been—you're not going to do it starting a bunch of freshmen. 
But my job is not to win basketball games; it's to blog about them. And in this line of work, hunting around for any shred of novelty, there is no resource more valuable than the freshman starter. A shiny new person I've never seen or written about before? Thank you very much. Play the kids. On some occasions, the coaching and blogging agendas align. Last year, freshmen Kiki Rice and Gabriela Jaquez led UCLA and its five-player freshman class to a Sweet Sixteen. Cotie McMahon outscored UConn by herself in the second quarter of Ohio State's tournament upset. And Monday's season-opening slate of games featured several teens destroying the anti-freshman agenda by being cool as hell.
The first big game of the day pitted No. 10 Notre Dame's Hannah Hidalgo against Milaysia Fulwiley, who joins a No. 6 South Carolina team that just graduated five members of maybe the best recruiting class ever. Notre Dame hasn't answered many questions about the season-ending knee injury that kept star point guard Olivia Miles out of the postseason last year and out for ???? to start this season, but the school could at least say, "Hey, look over there!" and point at Hidalgo before scurrying away. The 5-foot-6 point guard scored 13 of her 31 points in her first real quarter of college basketball. While the transition to college can be tough for some smaller guards, Hidalgo has used her size to be a disruptive defender, and she managed three steals against South Carolina. But just as Hidalgo was establishing herself as The Freshman To Watch in this game, Fulwiley responded.
Fulwiley's ludicrous handles will make her a highlight reel fixture for the next four years, but what impressed me just as much was her playmaking. In, again, literally her first college game, she was seeing and trying stuff like this: Te-Hina Paopao had fallen down as she kicked the ball out to Fulwiley, and Paopao wasn't sure a driving Fulwiley noticed her quietly getting back up. But Fulwiley had, and she turned it into a highlight that left Dawn Staley incredulous. Just watch her throwing her hands up.
Later in the day, the work of fighting antifreshism was carried on by USC's JuJu Watkins, an elite high school recruit for so long that it kind of blows my mind she is actually a real person playing college basketball games now. Opponents don't get more freshman-unfriendly than Ohio State, a team defined by its suffocating press and ultra-conditioned athletes. And yet, the strong 6-foot-2 scorer dropped 32 points on the Buckeyes on 11-of-18 shooting, totally unbothered by the No. 7 team in the country.
At night, the sport's eyes turned to the team that has taken college basketball's various trends to their extremes: the reigning champion LSU Tigers. It should be impossible for a freshman to steal the show when that show stars Angel Reese, star transfers Hailey Van Lith and Aneesah Morrow, and Kim Mulkey's Vegas-themed pantsuit, but freshman wing Mikaylah Williams did. She led the team with 17 points on 8-of-16 shooting in her debut, her bag looking mighty deep. She flashed the only smooth jumper to be found on LSU, which is probably why they lost 92-78 to the ascendant Colorado Buffs. Williams committed to play college softball elsewhere before she signed with the Tigers, and you can see the hand-eye coordination and versatility on the basketball court, where she's capable of making quick adjustments.
Let that be a lesson to Reese and Van Lith, and any other slacking seniors. The teens are only getting more powerful. They're coming for you. The future is now, old woman.
Stay in touch
Sign up for our free newsletter