College Football
HBCUs Are More Than Stepping Stones For Famous Football Coaches
3:33 PM EST on January 17, 2023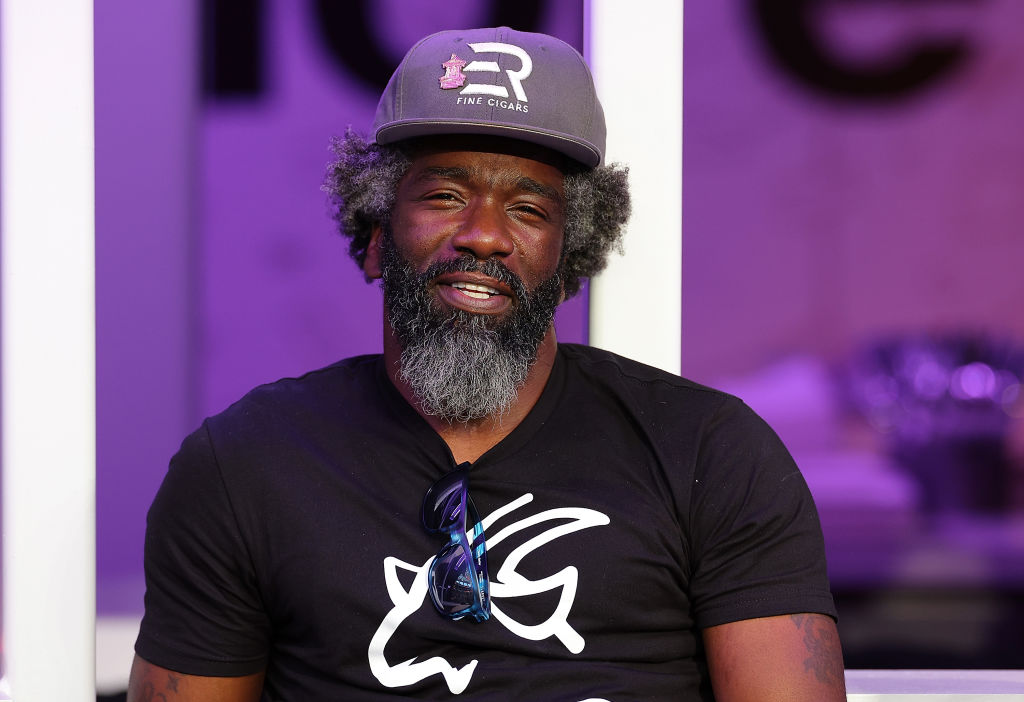 When Deion Sanders took the job as head football coach of Jackson State University, he described it as a calling from God. God had sent Deion Sanders, in all his wisdom, celebrity, and wealth, on a mission to save HBCUs and restore pride in the black community through the power of football. It was very exciting to say the least; an HBCU had never had such a prominent head coach, or even a genuine star to act on its behalf in the years since integration had allowed predominantly white schools to take the majority of the resources (and athletes) away from these storied universities. 
In fact, it was so exciting that no one seemed interested in dwelling on the supposedly cynical observation that Sanders had previously angled to get the head coaching job at his (and, for transparency, mine) former alma mater Florida State, or that coaching at an HBCU paved the way for Sanders to become a college head coach without having to be a coordinator for an extended period of time, like other coaches had to do. Sanders has always been the ultimate salesman, selling the product of Deion Sanders, and when he arrived in Jackson promising to bring fortune and credibility back to HBCU football like Lyle Lanley selling Springfield a monorail, the fantasy was too irresistible to question. But sure enough, after three years in Jackson—highly successful years in which Sanders did indeed improve the football program's talent level and national profile—God told Sanders it was time for a raise, and Sanders obliged by taking the job as the new head coach for the University of Colorado.
This was obviously met with a lot of criticism, and predictably, a lot of defenses on Sanders's behalf. Make no mistake, he didn't actually do anything wrong. He took the job he could get and worked his way into a better one. The problem is in how Sanders branded standard capitalistic striving as a spiritual calling—the will of God himself. That's very pointed language, particularly when it comes to black people. Martin Luther King had a calling, so did Malcolm X, Medgar Evers, and Angela Davis—Sanders was positioning his stay in Jackson as a revolutionary act for the betterment of black institutions and culture, when in reality it was always going to be a short-term commitment for him. That's not an inspiring story to tell, and so Sanders opted for a different one. The result goes beyond hurt feelings in Jackson and the broader HBCU community. Sanders has also provided a replicable strategy for black former star players who want to become coaches but don't want to be coordinators.
This brings us to Ed Reed. As 2022 was coming to a close, Reed announced plans to become the next head coach for the Bethune-Cookman Wildcats, an HBCU in Daytona, Fla. While Reed did not bring the pomp and circumstance Sanders rode into Jackson with, the thinking was the same: Reed was here to carry the torch on behalf of HBCUs and restore pride in them. At least that was until he saw the facilities. In a strange video tirade posted over the weekend, Reed, driving a golf cart across the campus, admonished the school for its poor facilities, the trash all over the grounds, and the fact that his office hadn't even been cleaned and he still hadn't received a contract. 
"These are the same people that said we're going to help you build what you want. How am I going to believe you? How am I going to believe them? Didn't I tell you that I don't trust nobody. I'm giving them the same passion, and they're sitting there laughing in my face," Reed said in the video, before going to admonish HBCUs in general for their "broken mentalities."
Reed's complaints called to mind an incident in which Sanders's stuff had gone missing during a game, which led to him using his press conference to berate the school for allowing his things to be stolen while he was there to help them. When it turned out that a staffer had simply moved Sanders's items to another spot, he did not offer an apology. When Sanders eventually left Jackson State, he repeatedly pointed to the school's inability to invest more into the football program and live up to his ambitions as a primary reason for his departure.
These sorts of complaints come with the implication that it is the school's duty to live up to the vision set out by the head football coach, and not the other way around. HBCUs could certainly invest more attention and resources into their football teams, but would doing so actually serve those universities' broader interests, or would it just make it easier for coaches like Reed and Sanders to use them as career launchpads?
It's unfair for outsiders like Sanders and Reed—both graduates of universities with ludicrously endowed football programs who are used to a certain level of luxury within their facilities—to act as if they are arriving on campus to be the saviors of HBCUs and then demand levels of attention and investment that those schools may not be able to provide. HBCUs deserve more than to be mere padding for the résumés of famous athletes that feel like they are above taking coordinator jobs at bigger schools, but if that's how things are going to be, then the very least they can do is respect the campuses they're using for their own ends.
Stay in touch
Sign up for our free newsletter