NBA
Gordon Hayward Was A Butt Sandwich Against The Heat
3:20 PM EDT on September 28, 2020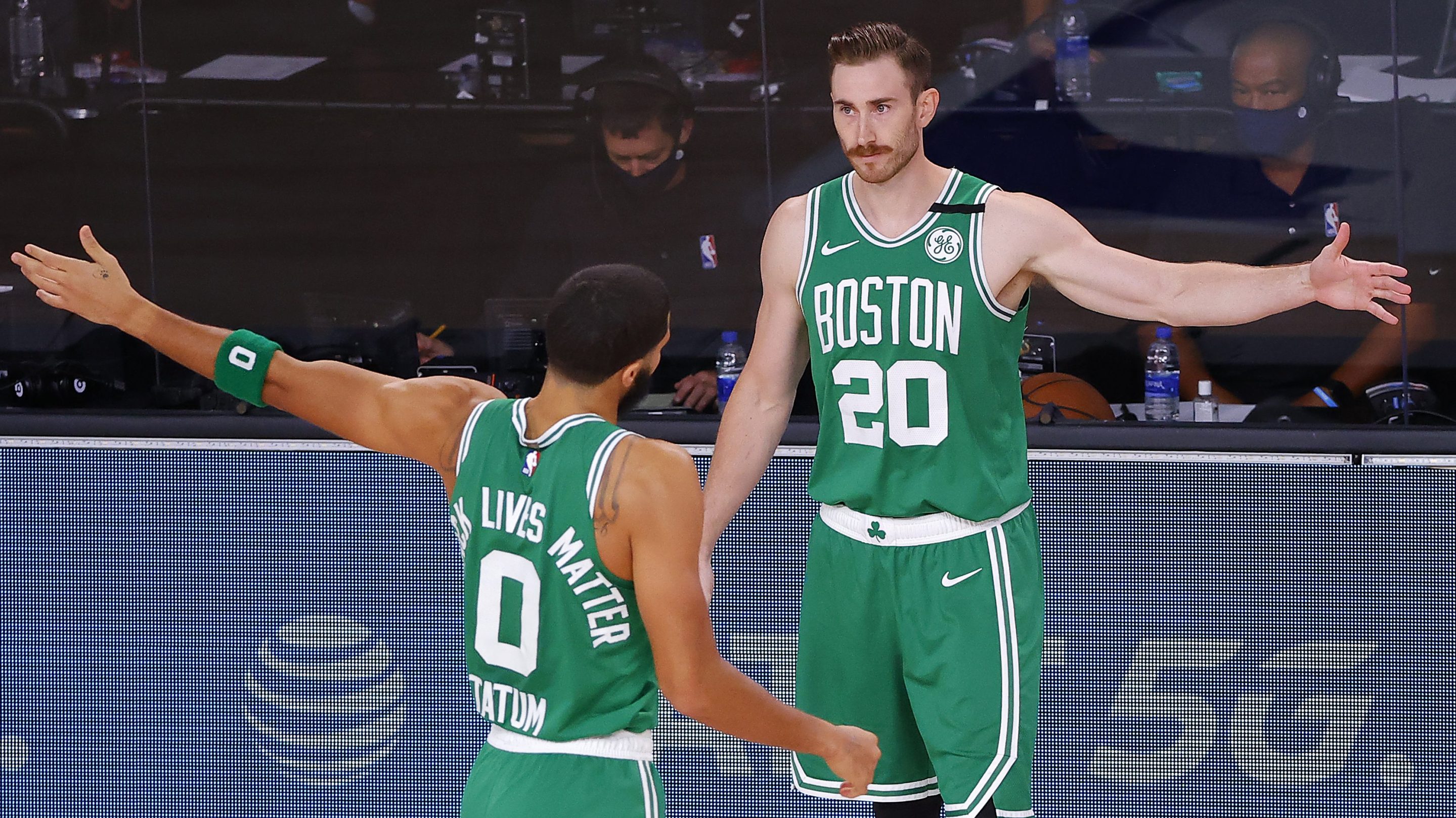 The Eastern Conference Finals felt over back in Game 4, which the Miami Heat led most of the way without ever seeming especially threatened by the surprisingly listless Boston Celtics. The win put the Heat up 3-1 in the series, and notwithstanding the Denver Nuggets' recent heroics, that's usually the point when you can stop paying attention to an NBA playoff series.
What you were spared if you tuned out then, beyond the Heat winning in six games, was the sad end of what's been a dismal postseason for Celtics wing and education reform enthusiast Gordon Hayward. Hayward played 33 mostly undeserved minutes in Sunday night's 125-113 series-ending loss, including most of the back half of the fourth quarter, which saw the Heat sprint away to a comfortable victory. Hayward was real bad in this one. His jumper was alarmingly slow and mechanical, something that generally will not work against defenses dialed to playoff intensity. Too many of his attempts to attack with the dribble ended with him fumbling the ball into traffic. A disconcerting number of his non-turnover drives ended in the sorts of distant, Eric Maynor-esque floaters that signal a player not having the legs or the confidence to attack the basket. That impression, of a hopelessly earthbound player hoping to escape contact, was not helped by Hayward's disastrous attempt to dump in a bunny in the third quarter, in what was undoubtedly the low point of his night: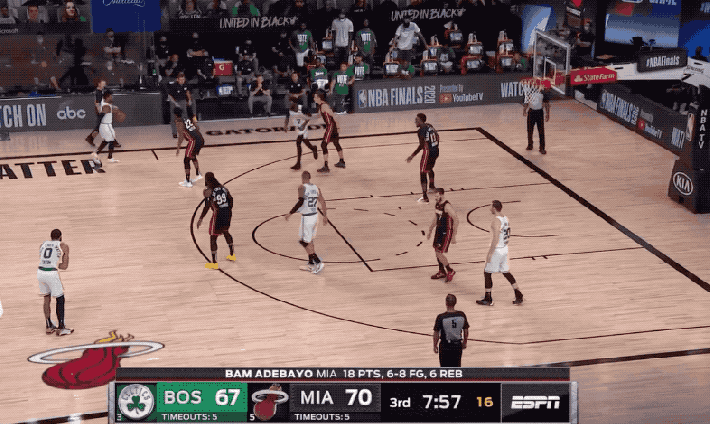 Hayward salvaged his box score with some cheap late buckets after the outcome was already determined, but he was undeniably a sore spot for the Celtics in their final game of the season. It's been that kind of playoffs for Hayward, who missed a month after spraining his ankle in Game 1 of Boston's first-round series against the Philadelphia 76ers. He returned to action in Game 2 of the ECF and put up six points on seven shots in 31 minutes, in a loss that ended with Celtics players hurling items in the locker room. Hayward just never put it together in a role and a series in which his increasingly hypothetical skills were sorely needed; his true shooting (52 percent) and effective field goal percentage (47 percent) were worst among Celtics players who played regular minutes in the Heat series. More troublingly, his usage, at just over 15 percent, was that of an offensive afterthought, comparable to Brad Wanamaker.
Any justification you'd use to spare Hayward too much accountability for his shitty performance in this series necessarily calls into question either head coach Brad Stevens's rotations or the makeup of Boston's roster, or both. Hayward was coming off an injury, and his ankle was still probably not completely right, judging by the soreness he experienced after Game 3 and his flat-footedness on that heartbreaking blown layup Sunday night. If Hayward was as physically limited as he appeared, it seems in retrospect like a bad idea to have given him 31 minutes a night of run against a relentlessly physical and in-motion Heat squad, especially when the Celtics got more productive play from Wanamaker, who was capped at nine minutes a night over the last four games of the series.
But allotting Hayward only the minutes he earned with his performance was never really an option. For all the credit general manager Danny Ainge has earned for building up Boston's pool of talent, once you get past Boston's sixth man you very quickly enter Semi Ojeleye territory and the dreaded Romeo Langford zone. The Heat have the depth to rejigger on the fly: When disadvantageous matchups make rotation guys like Kelly Olynyk and Kendrick Nunn into liabilities, head coach Erik Spoelstra has the luxury of turning to useful role players like Derrick Jones Jr. and Solomon Hill, and fitting them to specific matchups and scenarios. You expect there to be those types of dependable role players at Stevens's disposal, and then you scan Boston's roster and happen far too quickly upon Enes Kanter and Javonte Green. The Celtics need Hayward to be a high-end rotation guy very nearly as much as they need Jayson Tatum to be a star, and that's a harrowing proposition these days.
The whole theory of Hayward, before his catastrophic ankle injury, was that he had the versatility and chops to be at worst a fearsome second banana on Ainge's rebuilt and souped-up Celtics. Instead, his time spent recovering opened the door for Tatum and Jaylen Brown to take on primary and secondary ball-handling roles. Nowadays even Kemba Walker, one of the most dynamic ball-handlers on Earth, has to make hay with the relatively meager portion of opportunities that come with playing mostly away from the ball. Hayward could theoretically claw back some possessions for himself, but as of now the distance in quality between Hayward and Boston's other playmakers is vast and daunting. If he can't command a heavier share of the offense, he becomes a really gloomy and prohibitively expensive spot-up shooter, and it is then increasingly absurd for Stevens to roll out heavy-use lineups featuring three lean wings and ask Tatum and Brown to take shifts playing out of position.
This would all be easy enough for Ainge and the Celtics to navigate—the obvious answer under different circumstances would be to punt Hayward into a trash can and move on—except that Hayward and Stevens have history together from their time at Butler, and for the 2020-21 season Hayward has a $34 million player option, which he'd be crazy to decline. He's headed into his age-31 season, a time when the athletic gifts of mere mortals start their inexorable waning phase. The Celtics are staring down a situation where due to his salary and an inevitable league-wide COVID-related retraction, they will need him to be excellent perhaps even more next year than they did this year, and without a lot of evidence that such a thing is any longer possible. Hayward is the guy Ainge and Stevens wanted. One career-altering injury and 134 total regular-season games later, he's the guy they find themselves stuck with.
Stay in touch
Sign up for our free newsletter