Racing
Formula 1 Cancels Imola Grand Prix Due To Deadly Floods
11:06 AM EDT on May 17, 2023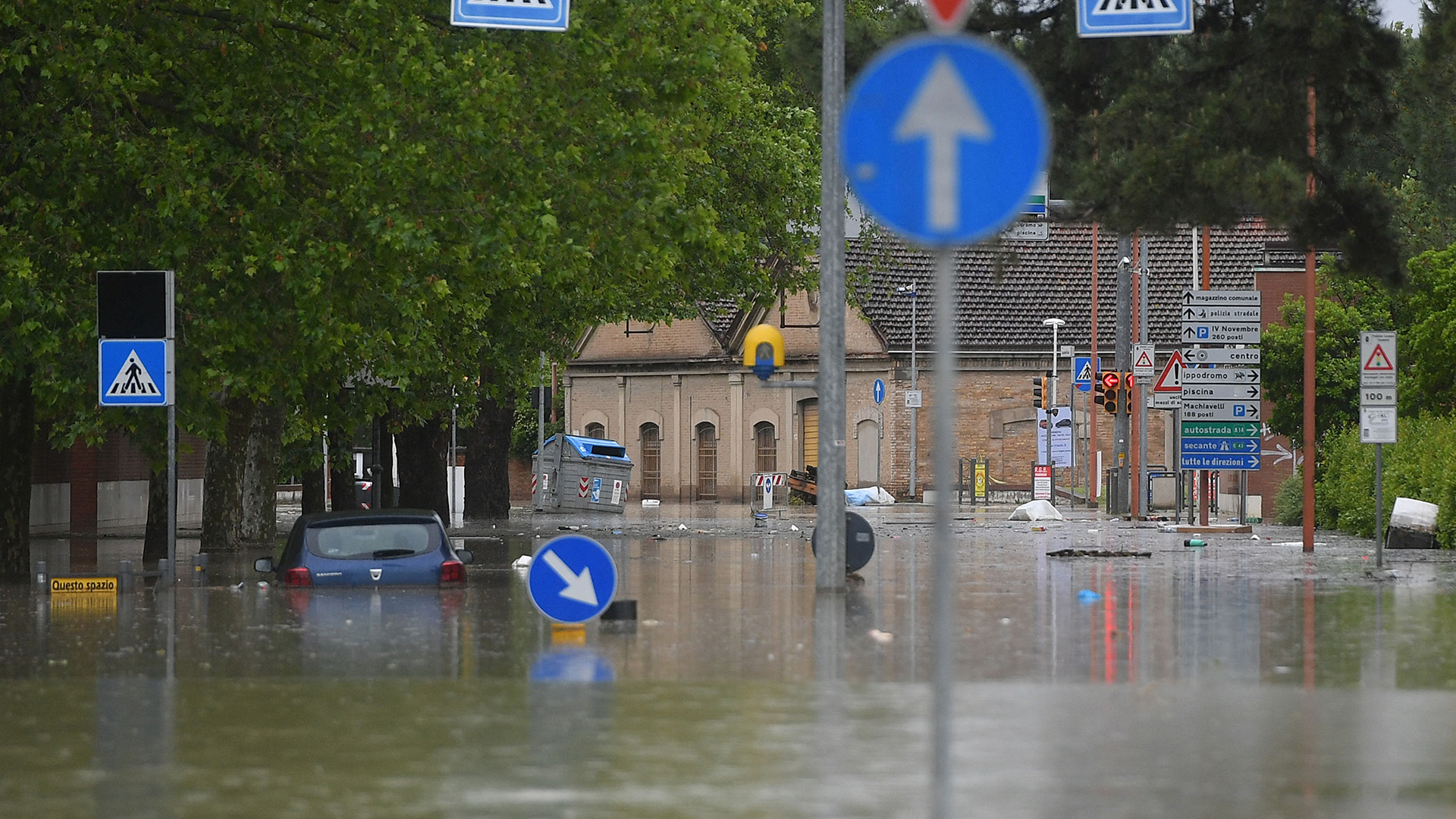 Due to heavy and deadly floods in the Emilia-Romagna region of northern Italy, Formula 1 announced on Wednesday that the Emilia Romagna Grand Prix weekend, set to start Friday in the city of Imola, has been cancelled. The decision comes after discussions with local authorities regarding flooding that has already led to the deaths of at least eleven people this month.
Beyond not being able to guarantee the safety of drivers, team members, and fans at the track, Formula 1 stated that it did not want to stress local emergency services during this unprecedented period of heavy rainfall. The flooding has caused at least 23 rivers to to burst their banks so far; thousands have been evacuated, according to deputy regional president Irene Priolo. Formula 1 CEO Stefano Domenicali, who is from Imola, shared his condolences with the region, before sharing that the decision was made because of "the need to ensure safety and not create extra burden for the authorities while they deal with this very awful situation." There appear to be no plans to reschedule the race, and Formula 1's breathless globe-trotting schedule leaves little open space for a race to be moved to later in the year.
The Emilia-Romagna region, in the north of Italy, has seen rainfall reaching upwards of 20 inches over the last 36 hours, a total that is about half the rain received by the region over the course of an average year. The early warnings regarding more flooding, after heavy rainfall in early May, started again on Monday. Since then, the rain has fallen at extraordinary levels. Early on Wednesday, Italian Deputy Prime Minister Matteo Salvini called for Formula 1 to cancel the race, which prefaced the decision to do just that.
Journalists at the Autodromo Internazionale Enzo e Dino Ferrari have shared photos and videos of the paddock and the track, as well as the surrounding region, in the lead-up to the decision to cancel. The images seem to confirm that Formula 1 has made the right call here:
Since the announcement, a handful of drivers have shared their disappointment at the cancellation, while acknowledging that there are bigger concerns than motorsport.
While there has not been an official announcement about any possible rescheduling of the Emilia Romagna Grand Prix, though F1 journalist Giuliano Duchessa mentioned that the weekend of August 4 through 6, just after the Belgian Grand Prix in Spa, has been floated as a possible date.
That would cut into the month-long summer break traditionally enjoyed by teams and drivers, but it is a possible solution. Another, which seems more likely in my opinion, is that the race remains cancelled for 2023, leaving the calendar at 22 races, the same as last season. In the meantime, Formula 1 will move on to the next race on the calendar, next weekend's Monaco Grand Prix.
Stay in touch
Sign up for our free newsletter