Soccer
Welcome To The Golden Age Of Americans On Soccer's Biggest Stage
4:22 PM EDT on September 22, 2020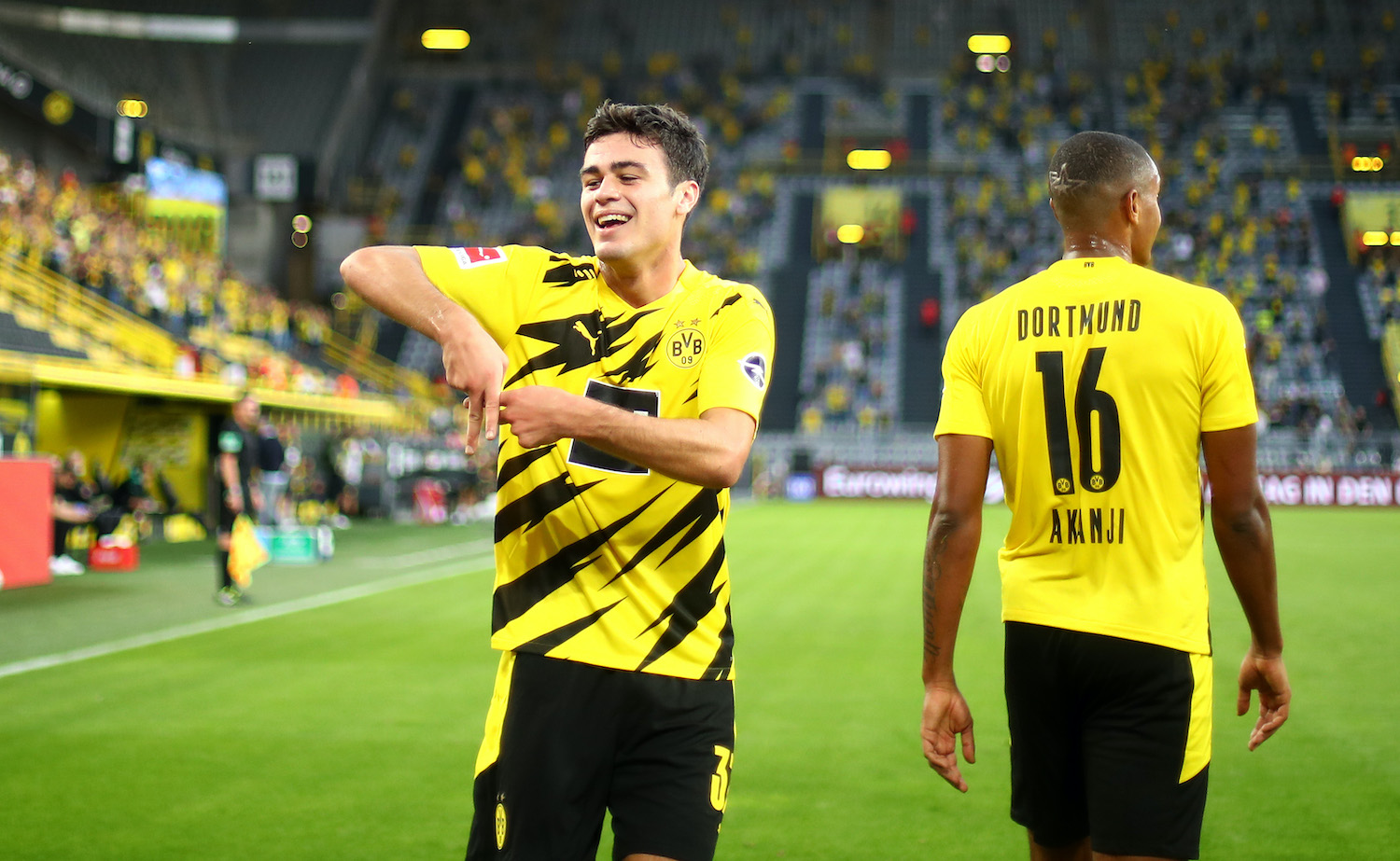 For the bulk of the pre-Christian Pulisic era, American soccer fans who followed the national team's stars and prospects in Europe had to content ourselves with decidedly minor successes. Broadly speaking, veterans who landed at clubs in European competitions (Michael Bradley, Clint Dempsey) played bit parts and didn't last long, young players in big-club academies (Gedion Zelalem, Julian Green) flamed out, and those who did notch regular playing time (Jozy Altidore, Geoff Cameron, Tim Ream) either did so for middling clubs or didn't do much with it. I've expended an embarrassing amount of energy convincing myself that the likes of Junior Flores, Keaton Parks, and Brooks Lennon were God's honest truth, hoping against hope one of them might realize the dream of becoming a young USMNTer who established himself as a regular starter on a rock-solid Champions League team.
Given that context of futility, it's all the more impressive that this past weekend, which happened to be the best few days for young, European-based USMNT players in recent memory, came while an injured Pulisic wasn't even in Chelsea's matchday squad.
The headliner of the weekend's American extravaganza was attacking midfielder Gio Reyna. Reyna muscled his way into the Borussia Dortmund first team last year and promptly notched a Champions League assist and became the youngest goalscorer in German Cup history. The tricky attacker got the start in Dortmund's Bundesliga opener against fellow UCL qualifiers Borussia Mönchengladbach, and he rewarded his coach's faith by scoring the opening goal and putting the game to bed by drawing a second-half penalty. You want to see results, yes, but more important for a player this young, you want to see process—and the 17-year-old's confident, well-rounded display gave plenty of reason to expect more of the same from him.
The highest profile transfer (for a few more days, anyway) of an American player this offseason was Weston McKennie's move from Schalke to Juventus. Schalke farted its way through a dismal stretch to end last season, but McKennie was consistently his team's best player. Those performances attracted attention from a number of European clubs on the hunt for energetic, hard-nosed midfielder, though no one expected McKennie's final destination to be a club of Juventus's stature.
It says a lot that new Juve manager Andrea Pirlo trusted the 22-year-old Texan to start in midfield in his first game managing his old club, and McKennie didn't disappoint. McKennie dominated the middle of the pitch against Sampdoria, consistently running down loose balls, barging in with accurate tackles, and, most impressively, linking up well with Juventus's forward line. His stat line is assuring but the eye test is even more so. This is clearly a player who legitimately belongs on the pitch, playing for one of the best teams in the world.
(Naturally, the American soccer media establishment was always going to fawn over a performance like that, but I was even more assured that he actually kicked ass by seeing fans write glowing paeans to McKennie in Turkish, French, etc. When non-Americans are heaping praise on one of ours, that's when you know you have something.)
Back in Germany, Tyler Adams started and played 90 confident minutes in Leipzig's win over Mainz. Adams has shown his quality for Leipzig, famously sending Atlético Madrid out of the UCL last year with a game-winning goal, though he's struggled with injuries and has yet to cement himself as an every-game starter. He looked worthy of the role against Mainz, connecting on every one of his long balls and snuffing attacks before they could begin. Adams plays a similar role, though with a different style, as McKennie, and seeing both youngsters tear it up made me extremely encouraged about the position group in big USMNT games.
Those three players' exploits alone would've made for a fantastic week for the expat contingent. But by looking beyond those three you'll see just how deep the well of American talent goes right now. Werder Bremen's Josh Sargent played 90 minutes in a loss to Hertha, Wolfsburg's John Brooks started and helped hold a dangerous Leverkusen team scoreless, Bayern's Chris Richards got a few minutes off the bench at the end of a 8–0 romp over Schalke, Reggie Cannon got his first start in the Portuguese top flight after moving to Boavista from FC Dallas, Nicholas Gioacchini started for Caen, and Tim Weah, Luca de la Torre, Erik Palmer-Brown, and Johnny Cardoso also all got minutes at reputable clubs in good leagues, too. Maybe five or so years ago, USMNT fans would have to content ourselves on relative scraps, like trying to find highlights of Emmanual Sabbi's allegedly impressive performance in the Danish Superliga. It's cool that he's doing his thing for Odense, but also, three USMNT players under 23 had kickass performances for Champions League teams.
As to the breadcrumb up there about McKennie's transfer: Very soon, Ajax right back Sergiño Dest will sign for either Bayern Munich or Barcelona. The 19-year-old recently chose the USMNT over the Netherlands, and after a stellar season with Ajax, he's emerged as one of the most promising right back prospects in the world. Bayern and Barcelona are presently engaged in a veritable transfer war over the right to call the American their own. The idea that in a week or two Dest—an American!—will sign with and be given every opportunity to become the starting right back for one of the biggest, most historically powerful clubs in the sport is almost too much for words.
Whatever happens with any of those guys individually for the rest of the season, there's nothing cooler for a fan of a program who's been sold, say, the Julian Green experience, to watch the country's young stars show out for the biggest clubs in the world. Will all these players knit themselves into a USMNT core that wins the 2022 World Cup? Who knows! And, right now, who cares! The ride itself is half the fun.
Stay in touch
Sign up for our free newsletter