NBA
James Dolan And Me, Face To Face
4:18 PM EDT on April 4, 2023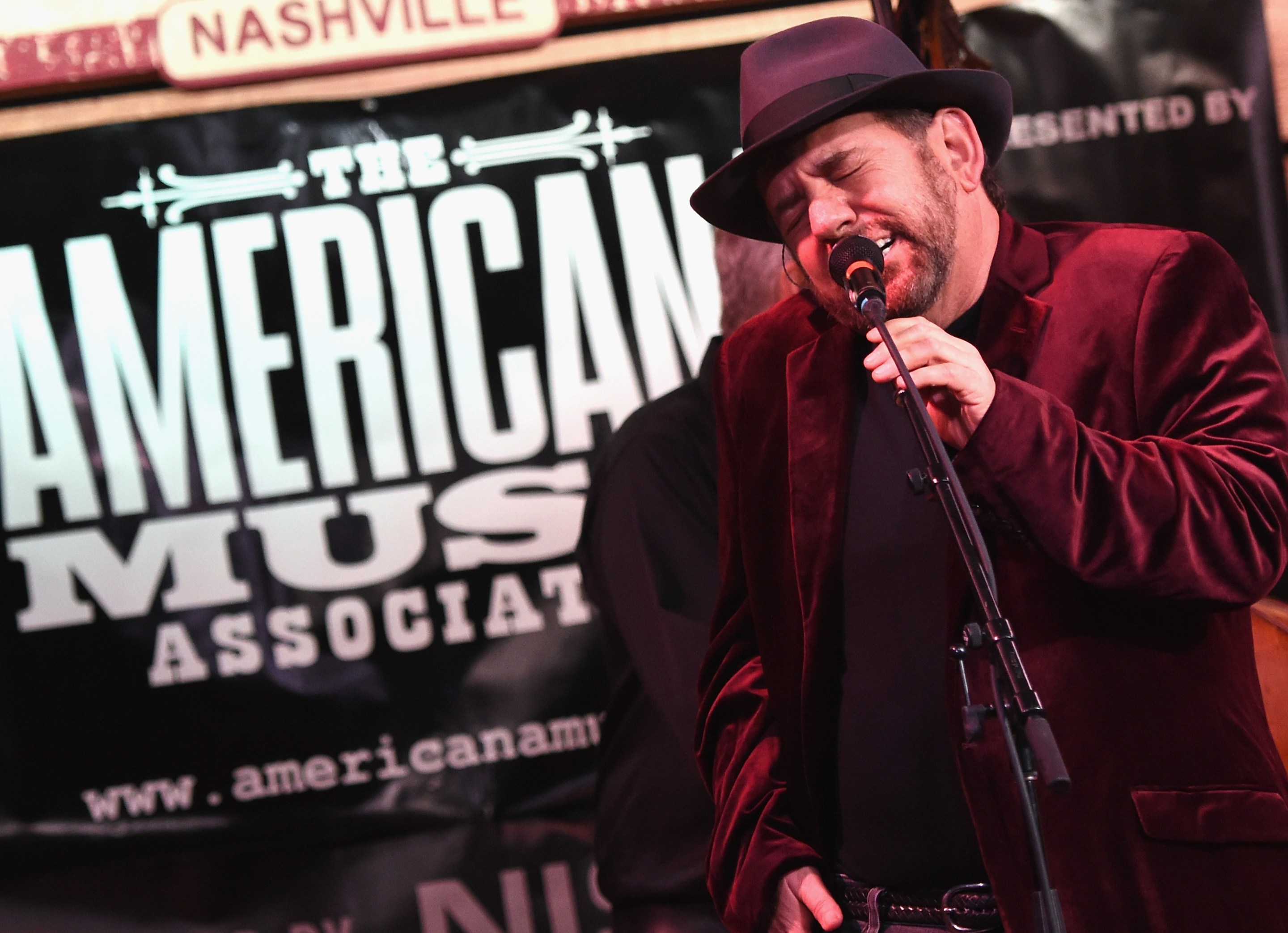 James Dolan has historically avoided the media for a couple reasons: 1) He doesn't get any good press, and B) he never does anything to deserve any good press. Well, almost never. (More on Dolan's brief brush with non-awful coverage, and my role in it, later.)
But first: Dolan broke that rule recently and did a series of interviews making the case for his preferred use of facial recognition technology (FRT), which is identifying folks he feels are enemies of his business interests so he can eject them from sports and entertainment events at his buildings. The media blitz, which apparently was shepherded by new Dolan advisor Hope Hicks, was a disaster for him. 
It's hard to imagine how it could've gone well. Any idiot not on Dolan's payroll would tell him that his recent use of unreliable and invasive FRT gizmos is indefensible. Dolan's portfolio includes MSG Sports, which owns the New York Knicks and Rangers, and MSG Entertainment Corporation, whose stable of buildings includes Madison Square Garden and Radio City Music Hall, where those iconic teams and lots of rock bands perform. The powerful New York State Liquor Authority (SLA) is now considering revoking liquor licenses at those buildings to punish Dolan for his ban plan.
Rather than take that as a sign he ought to reconsider his tactics, Dolan has used his television appearances to argue that it's just fine to banish lawyers with firms involved in litigation against his companies from any venue he controls by any means necessary, including FRT. In those appearances, he came off as the awful guy his worst press always made him out to be. Plus naïve. So damn naïve. The whole affair suggests he's been living too long on Planet Billionaire, surrounded by people he pays to only tell him what he wants to hear.
As a result of bringing attention to his war on the liquor authority, Dolan got caught hiring a detective to dig up dirt on a state inspector working on the MSG liquor license case. Daniel Wallach, legal analyst for The Athletic, reports today that the judge used Dolan's own words from a TV interview while dismissing the owner's lawsuit against the SLA. "We don't make a lot of money on alcohol," Dolan had said. That was taken by the judge to mean that an SLA ban on booze sales at the Garden would not cause the "irreparable" damage that Dolan was alleging.
Wallach also found in the court records that a private investigator hired by the owner was detained and handcuffed by New York cops last month for following the civil servant. (Dolan's not the first NY owner to get caught pulling such a dirty trick: George Steinbrenner decades ago also had a private dick look for smear material on former Yankees star-turned-nemesis Dave Winfield.) 
Back to me: I watched lots of interviews from Dolan's recent blitz, and cringed at every one. See, I interviewed Dolan a few times for a 2016 story about his band for Deadspin. 
I'd had odd experiences with a couple sports owners before. Dan Snyder sued me to get me fired and Ted Leonsis invited me to his office to tell me that Jaromir Jagr is a jerk and I'm an idiot.
But I wanted to do a story on Dolan's musical ventures, in no small part because I've been in a band for decades that's way worse than his could possibly be. (Though we have made Rolling Stone.) There was lots of back and forth with Dolan's PR team, headed at the time by Britney Spears's former flack, before Dolan agreed to let me profile him. He told me up front that he knew he had nothing to gain by giving me any access, and I couldn't argue. I think what got me the go-ahead to do a story anyway was my telling him I had two Ampeg B15 bass amps in my basement. In any case, Dolan gave me lots of his time and was far nicer and more unguarded than I expected. My expectations were indeed low: I remember giggling when he vaped in front of me. I didn't get any clear sense he liked being owner of the Knicks, but he sure loved being in a band. He wasn't obviously musically gifted, but he worked hard at being as good as he could be; his New York voice coach told me Dolan showed up on time every week for lessons and worked as hard as any of his students, including Paul McCartney and Axl Rose. 
He had lots of fun on stage on the night I saw him perform and won over lots of fans who had no idea who he was. I came away thinking that his troubadour side gig was a decent and even cool way for a rich guy to spend his riches and spare time, and tried to say so in a lot more words in the story I subsequently wrote. 
Dolan was OK with the article. He even wrote a song not long after it ran for the Deadspin Awards, by request. And it was funny! Here's the opening verse: You know I own a basketball team / For most people that would be a dream / For a trust fund kid, it's a living hell / Always some asshole telling me to sell. (Deadspin had recently run a story about Dolan's banning a fan who heckled him at MSG headlined "James Dolan Called Me An Asshole, Knicks Fan Says; 'He Is An Asshole,' Dolan Says.")
But Dolan got back to despising Deadspin, and me, and pretty much avoiding all media, as soon as we got back to writing stories about his fuckups as an owner, including one piece that referenced the awards show song. I was on vacation and standing over a gas grill with lots of meat when I got a call from him steamed as hell, telling me that he couldn't believe we'd used the song against him and that by doing so we'd violated an agreement our lawyer made with him. (It turned out Dolan was right about the violation, technically, but until that call I had no idea about the specifics of the deal our lawyer made.) I told him I wasn't sure about violating any agreement, but that I thought the story he was upset with was fine and that any reference to the song was good for him. He wasn't buying that.
"You'd never work for me," he said just before hanging up. 
He was right about that, too. I knew immediately me and Dolan weren't ever going to be picking out furniture together. We haven't talked since. I've been thinking a lot about that call and chuckling since the FRT scandal broke, and Dolan made his return to doing interviews. 
I've also been mulling going to a Knicks game or Rockettes show. Not because I'm a big fan of either. I just wanna know if my face would get me banned.
Stay in touch
Sign up for our free newsletter