Racing
The Las Vegas Grand Prix Is Off To A Disastrous Start
3:27 PM EST on November 17, 2023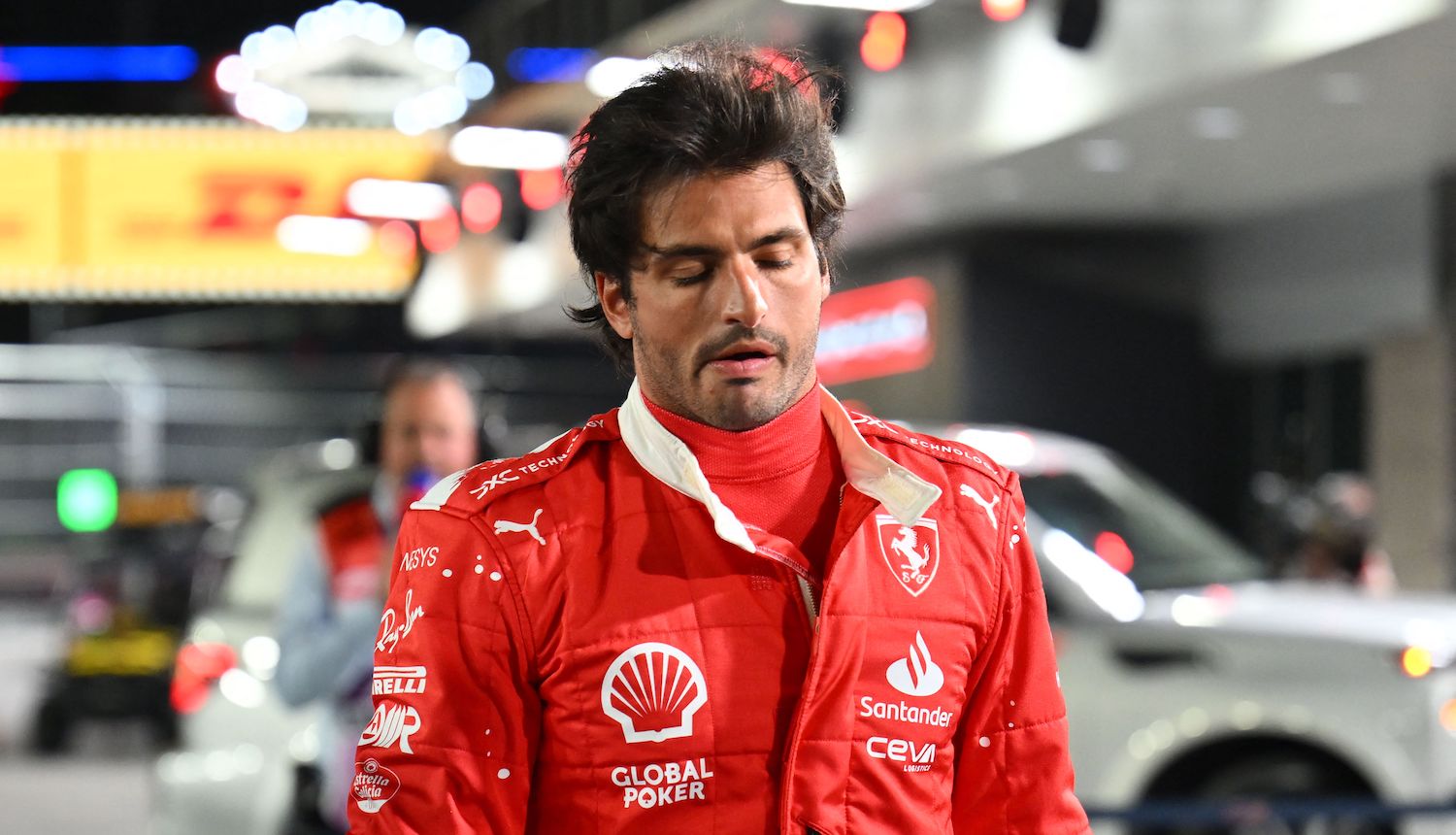 When the Las Vegas Grand Prix was announced one year ago, hoteliers and F1 officials set extravagant prices for race tickets and hotel rooms, anticipating the party of the year. The sports world's gaudiest traveling spectacle made perfect sense in Las Vegas, a city-sized temple to excess. Who wouldn't want to throw down thousands on the chance to see the first F1 race on the strip since 1982? This was the question everyone involved seemed to have asked rhetorically, unaware that hasty civil engineering, weather and demand might crater at exactly the wrong time, leaving grandstands empty, fans grumpy, and Arash Markazi wandering around various empty chain restaurants.
Tickets for Thursday's practice session went on sale for $919 last year, but were available for $119 last night (maybe the see-through blackout blinds have something to do with this). Organizers priced tickets to Friday's qualifying at $1,085, and they too have dropped precipitously, as low as $259, per Forbes. Hotel room rates have also declined, some as much as 75 percent, as tracked by the Las Vegas Review-Journal. There are a number of possible culprits here. The overly ambitious prices, the non-competitive F1 season (Max Verstappen won the driver's championship a month ago), F1 fatigue (ratings are down this season), or the race's place on the calendar as the third race in the United States (in the desert during winter no less). Whatever the reason (or frankly, reasons) people are not showing up like expected and the massive grandstands that organizers spent months building—in the process blocking the best view of the Bellagio fountains when I was there in September—has only further enraged Vegas residents, and even caused the president of F1's parent company to apologize to locals. The desolation of this would-be extravaganza is funny on its own, though the absurdity of the weekend is compounded by poor racing conditions.
Eight minutes into free practice Thursday, Carlos Sainz ran over a drain cover, which had been fitted with a concrete frame. As Sainz hit it, the frame failed, and he was forced to stop on the track, triggering a red flag. Qualifying, which began at 8:30 p.m. Pacific time, was delayed for several hours as officials had to fix the track. By the time they had the track in shape to race it was past 2 a.m. local time, and officials sent home fans who waited for the session to resume in order to wrap up practice before the 4 a.m. cutoff time. Why the pre-dawn cutoff? That's when the F1 officials had to make the streets accessible to commuters.
Ferrari team principal Frédéric Vasseur was unsurprisingly pissed, calling the botched track conditions unacceptable. "We fucked up for Carlos," he said. Vasseur later told reporters: "For sure I'm frustrated. I'm also scared because Carlos hit a metallic part at 320 kph and it could have been much worse." But the fallout was not over for Ferrari. As this is the third time this season that Sainz's car has been damaged to that point that it's needed a new energy store, F1 officials gave him a 10-place grid penalty.
Maybe you know this if you have ever spent time in the desert: temperatures swing significantly between day and night. Even if it's still quite warm during daytime in Vegas, we're on the cusp of winter, and it can get down into the low 40s in the evening, which F1 officials apparently didn't think about when scheduling this race for a 10 p.m. start. Ross Brawn was F1's motorsport managing director last year, and though he's left the organization, he was involved in the planning, or lack thereof, of this race. As he told talkSPORT, whoops, they didn't realize it would be cold.
The one thing we hadn't considered initially but the tyre company have dealt with is it gets very, very cold at night. So when the race is happening, which is Saturday night, it has been known to drop down to three or four degrees. So, it can be really quite cold and of course getting the cars to work in those temperatures can be a challenge.

talkSPORT
Great job, everyone.
Stay in touch
Sign up for our free newsletter