Once again, give the gift of blogs (and a beanie) this holiday season.
Sports blogs without access, without favor, without discretion, and without interference... but WITH a free beanie. Buy your friends and family a one-year gift subscription to Defector and you'll not only get great blogs, but also a fashionable beanie to match. (We have so many leftover beanies from last year. Please take a beanie.)

Note that your gift recipient will receive an email immediately alerting them to the gifted subscription; unfortunately our system does not allow for delayed notification right now. Someone who previously received a gift subscription can receive a second one, but someone with a regular paid subscription cannot receive a gift subscription.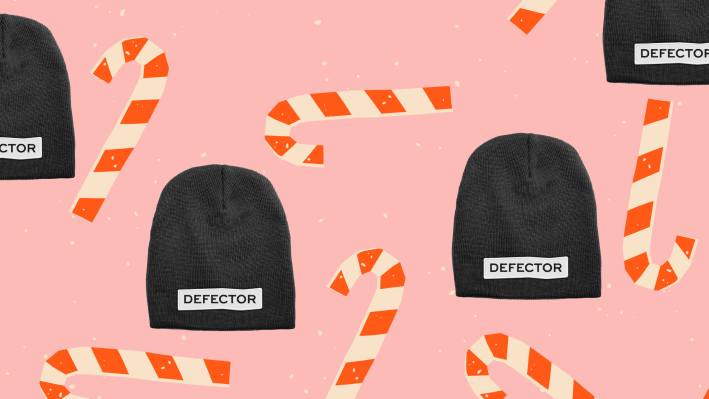 1 Year of Reader Access
✓ Unlimited articles
---
1 Year of Pal Access
✓ Unlimited articles
✓ Commenting privileges
✓ Participate in live Q&As with the staff
✓ Newsletter with exclusive content
✓ 15% off all merch
✓ Early access to events
---
Once you've purchased a gift, enter the mailing address where you'd like to send a beanie.
Please enter the mailing address where your free beanie should be sent, in the embedded form below or at this link.

Notes: You will not receive a beanie if you do not enter your information below. Also, beanies can ONLY BE SHIPPED WITHIN THE UNITED STATES, and we'll ship as many as we can before Christmas.